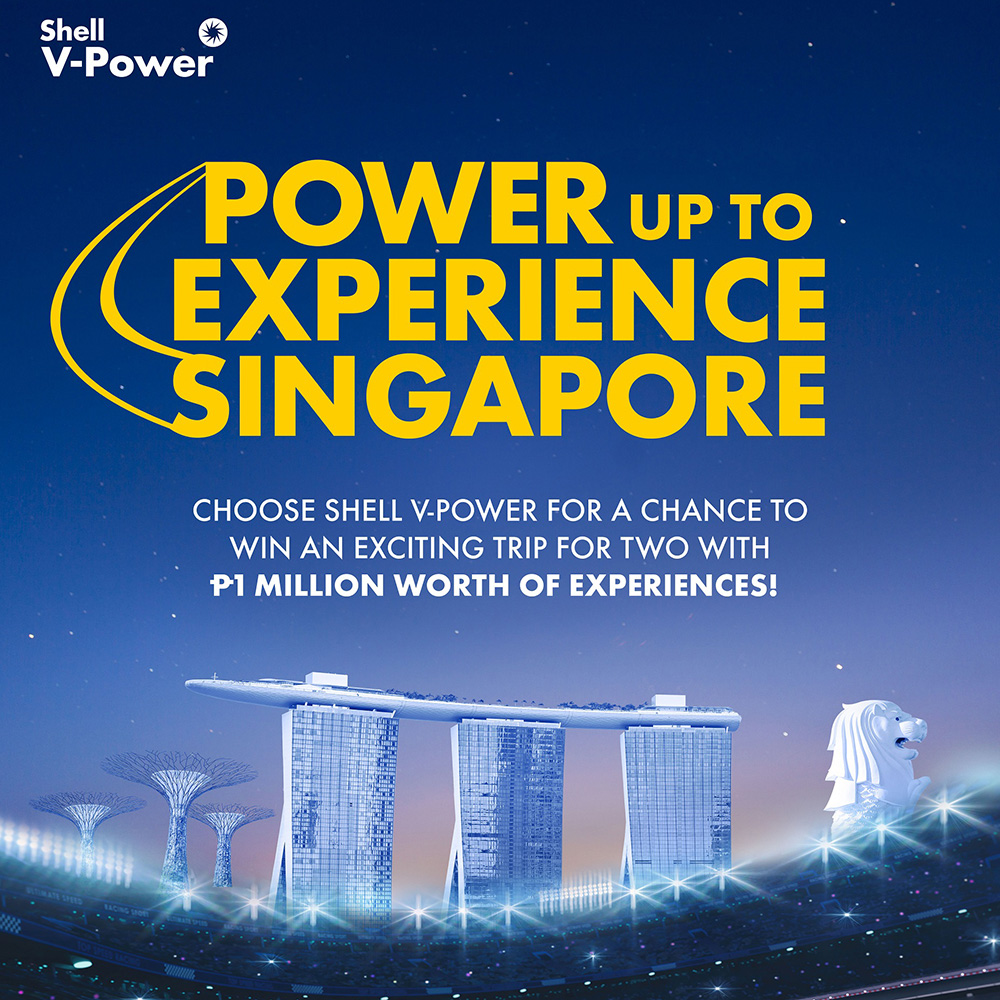 As the world continues to open up, more people are traveling internationally, which is why Shell is having its "Power Up to Experience Singapore" promo.
For every purchase of Shell V-Power worth P2,000 for cars and P250 for motorcycles, customers will get one raffle coupon to get a chance to win an all-expense-paid trip for two to Singapore. Aside from round-trip airfare tickets and hotel accommodations, there will be P800,000 of pocket money and P200,000 worth of tours, food and entertainment.
Also, customers with Shell Go+ and Shell Citi Visa earn double the raffle entries, with members of the former earning double the points for the customer loyalty program. The promo runs until August 29, so drive up to the nearest Shell station if you'd like to learn more.