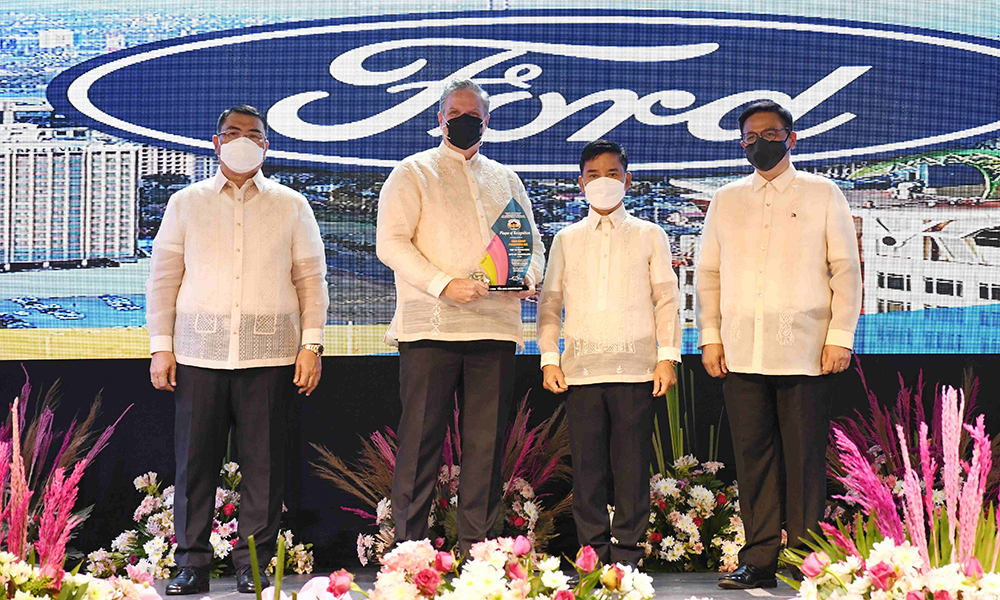 Two things are certain in life: death and taxes. No matter how powerful or big of a corporation, you must be responsible and pay your taxes.
This is why Ford Philippines was recognized once again by Muntinlupa City as one of its top corporate taxpayers for 2021. Ever since the company has moved its corporate headquarters to Alabang in 2014, they have consistently made it to the list of the city's top 10 taxpayers.
"We truly appreciate the Muntinlupa City local government unit for recognizing our contribution to the city as a responsible taxpayer," says Ford Philippines managing director Michael Breen. "This citation is a true testament to our commitment to good governance and corporate citizenship practices."
While we applaud the company's responsibility and accountability (and expect that others will follow in its footsteps), we're hoping that this tax money will be put to good use—like improving our public infrastructure—rather than going straight into the pockets of corrupt politicians.