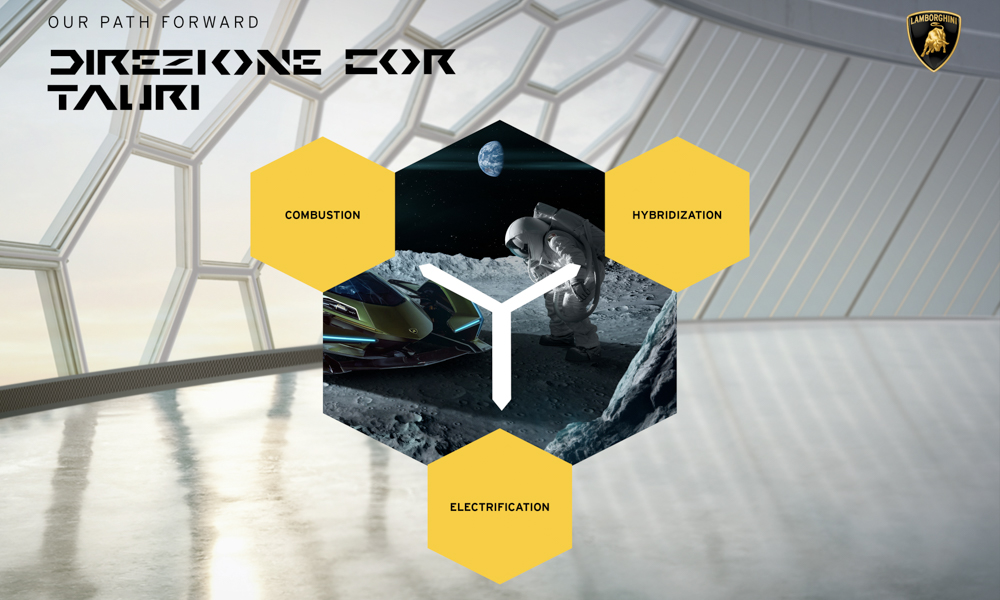 Lamborghini president and CEO Stephan Winkelmann took to the (virtual) stage to present Direzione Cor Tauri—Italian for "Toward Cor Tauri." Named after the brightest star in the Taurus constellation, Cor Tauri is the three-phase road map for the company's future and its goal to reduce overall carbon emissions. It's currently the brand's largest investment in its entire history, where €1.5 billion (P87.68 billion) will be spent over four years in the push for electrification.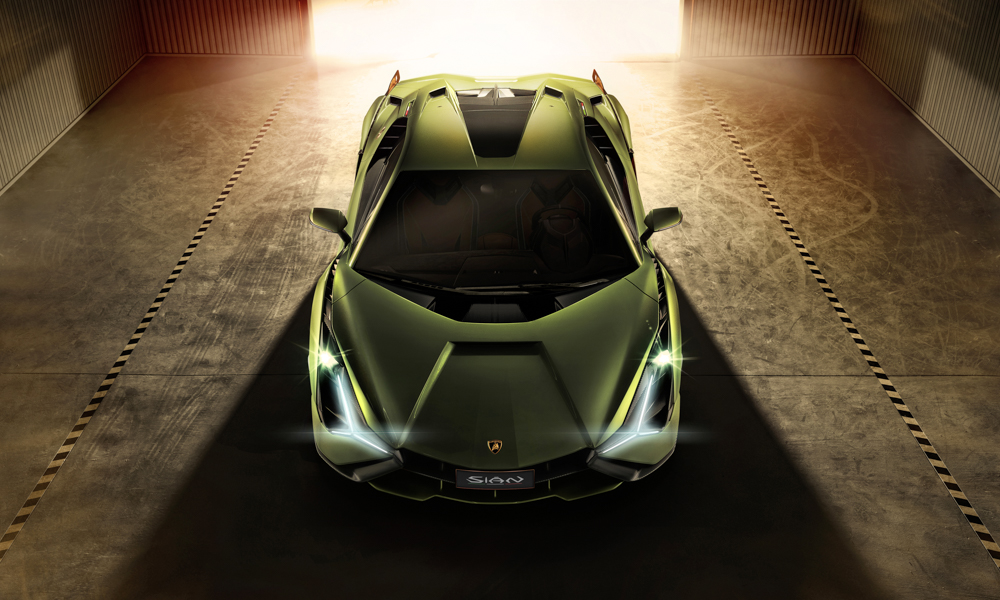 The Cor Tauri road map is now in its first phase dubbed "celebrating the combustion engine." Scheduled from 2021 to 2022, this stage has seen the debut of several new cars with internal-combustion engines like the Urus and the Sián. The latter, in particular, is one of the first vehicles in the company to receive some form of electrification (using supercapacitors). This year will also see two new products with V12 powerplants.
The second stage is called "hybrid transition," which starts in 2023 and concludes in 2024. This is when Lamborghini will introduce its first hybrid production car. In addition, electrification will be applied to the brand's entire range by 2024. Of course, they'll still be high-performance monsters. But the technical focus is now on new technologies and materials to compensate for the added weight of batteries. In this phase, one of Lamborghini's internal targets is to produce 50% less carbon emissions by the start of 2025.
The last phase will be marked by the unveiling of the first "fully electric Lamborghini." There are no concrete dates, but the car is expected be ready by the second half of this decade. The brand envisions a fully electrified lineup that offers the same performance and styling that we've come to expect from past Raging Bulls. The future is electric, and Lamborghini is taking its first steps to embrace it.