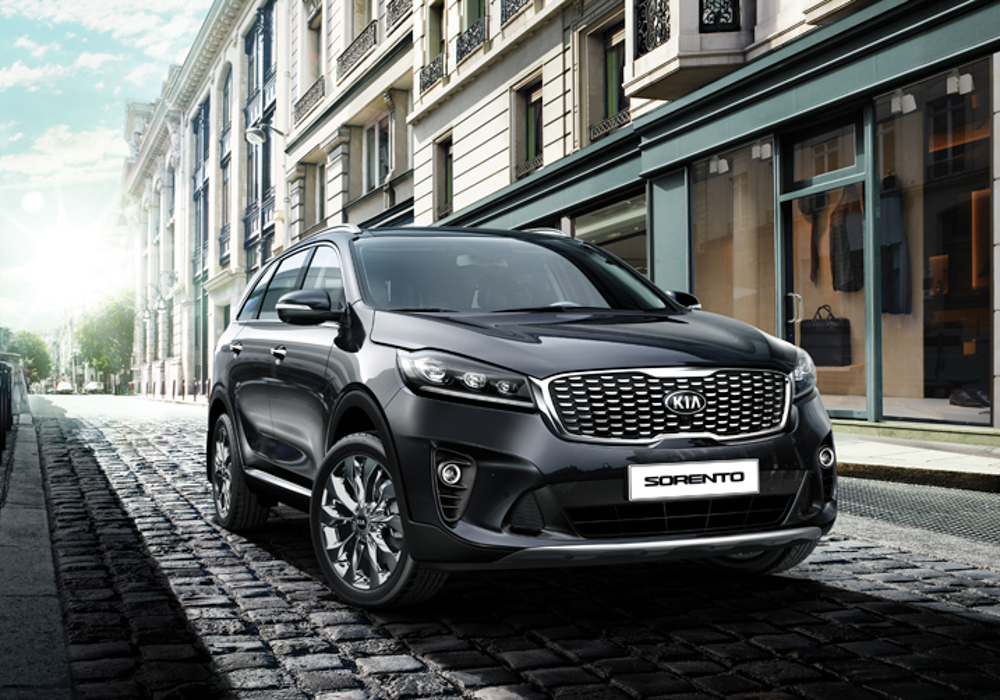 Every year, carmakers look anxiously toward an American data analytics and consumer intelligence company to see how well their products held up in the hands of drivers. The JD Power US Vehicle Dependability Study has become somewhat of an institution in the industry, and has been widely recognized and esteemed worldwide. How well a car fares in this study can have huge effects on global sales and reputation. Which is why we're guessing that there are probably quite a few people with huge hangovers in Korea right now, as Kia, Genesis and Hyundai occupy three of the top four rankings in the 2022 results, giving them plenty to celebrate.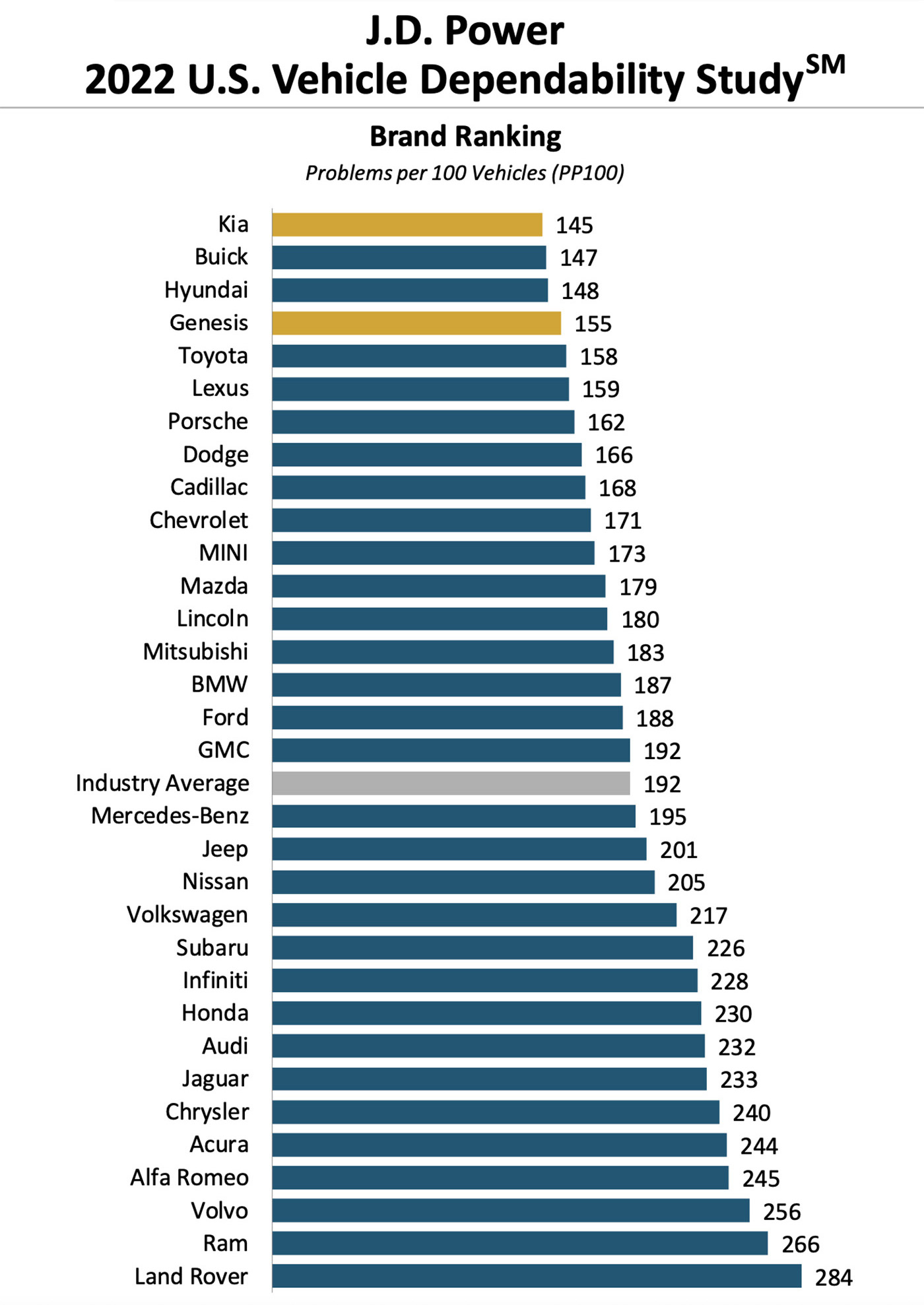 The VDS has been running for 33 years, and was recently redesigned to take into account all of the features and the functions you would find in a modern car. It looks at 184 specific problem areas across nine categories that include climate, interior, driving assistance (new this year), driving experience, exterior, interior, seats, powertrain, and features/controls/displays. On top of that, it takes into account software updates and also looks at the cars after three years of use to see how good they held up, and how happy owners still are with them. To make it to the top in this study isn't an easy task then.
But that's exactly what Kia managed to do, scoring highest overall in vehicle dependability. The Koreans are followed in the number two spot by American brand Buick, with Hyundai and Genesis taking up third and fourth places. Toyota and Lexus are at five and six, closely followed by Porsche, Dodge, Cadillac and Chevrolet. It's worth pointing out here that this study was not conducted using 2021 or 2022 cars. Instead, it is based on the feedback from 29,487 owners of 2019 model-year cars, who were asked a series of questions regarding their three years of ownership. That way, quite a realistic picture can be created of how various cars really perform in everyday life.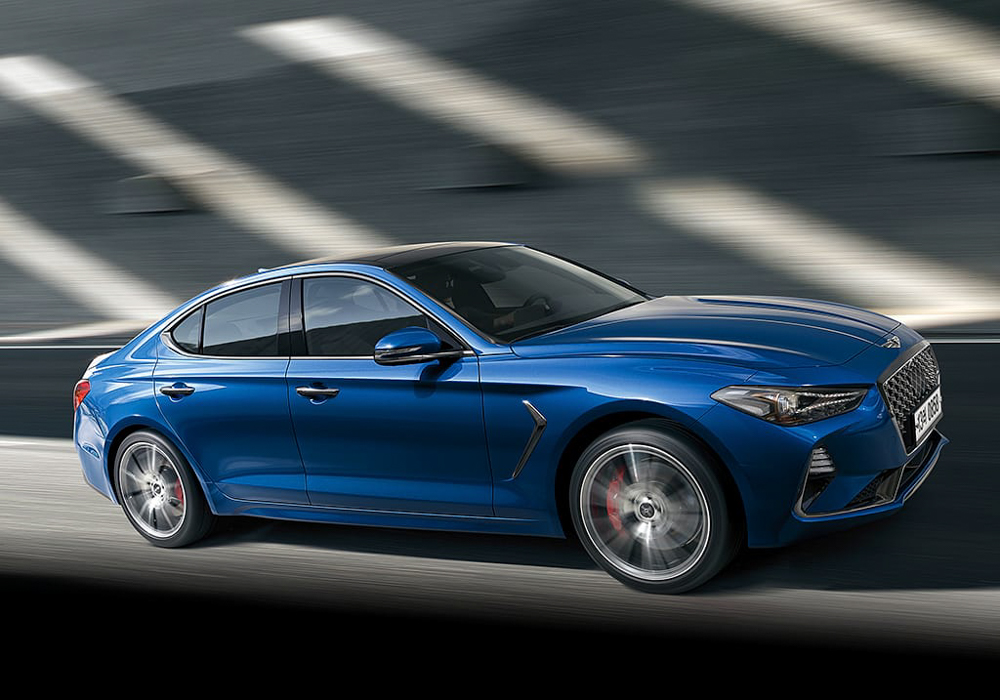 While the Porsche 911 won the most dependable model overall for the second consecutive year, the real winner of this year's edition is the Hyundai Motor Group. It scored top-ranked brand overall with Kia, and top-ranked premium brand with Genesis, while Hyundai brought home the trophy in the midsize SUV and midsize sedan segments with the Santa Fe and the Sonata. In total, 32 automotive brands were part of the study that measures results by problems per 100 vehicles (or PP100). The new way to measure problems and include more features has caused the average PP score to go up to 192, but there are some cars out there that performed way worse.