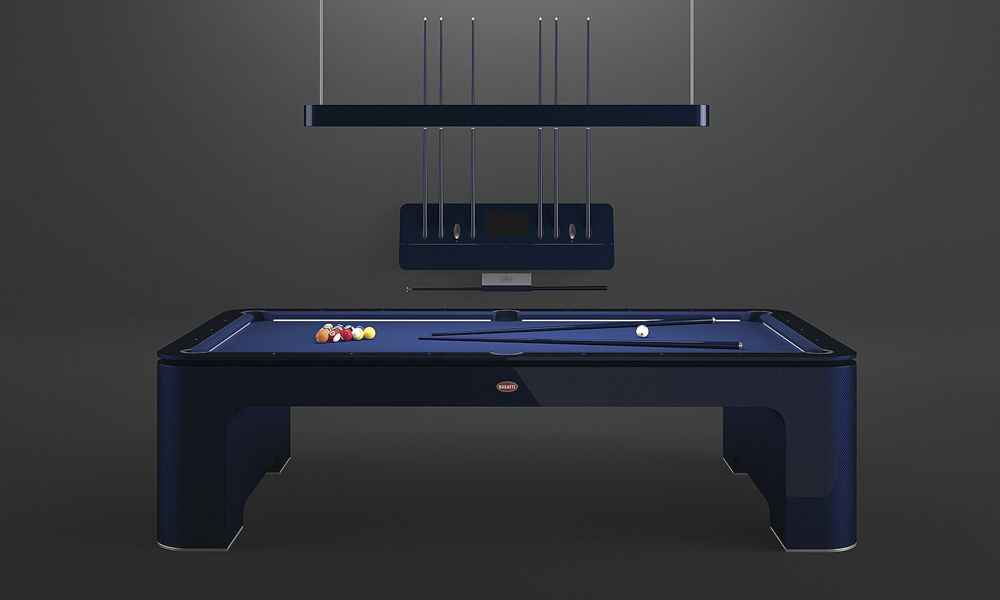 Pool or billiards is a favorite pastime of many Filipinos. The traditional pool table's looks are unmistakable. There is a soft, green- or teal-colored cloth top with a handful of balls, surrounded by a wooden frame with holes at the corners and on the sides, illuminated by a light fixture above.
However, if you're part of the very few with more money than common sense and want a billiards table of your own, what do you get?
Bugatti has something in store for you. Partnering with carbon-fiber specialist IXO, the French hypercar maker has built an impressive pool table that is worthy enough to wear the company's hallowed badge.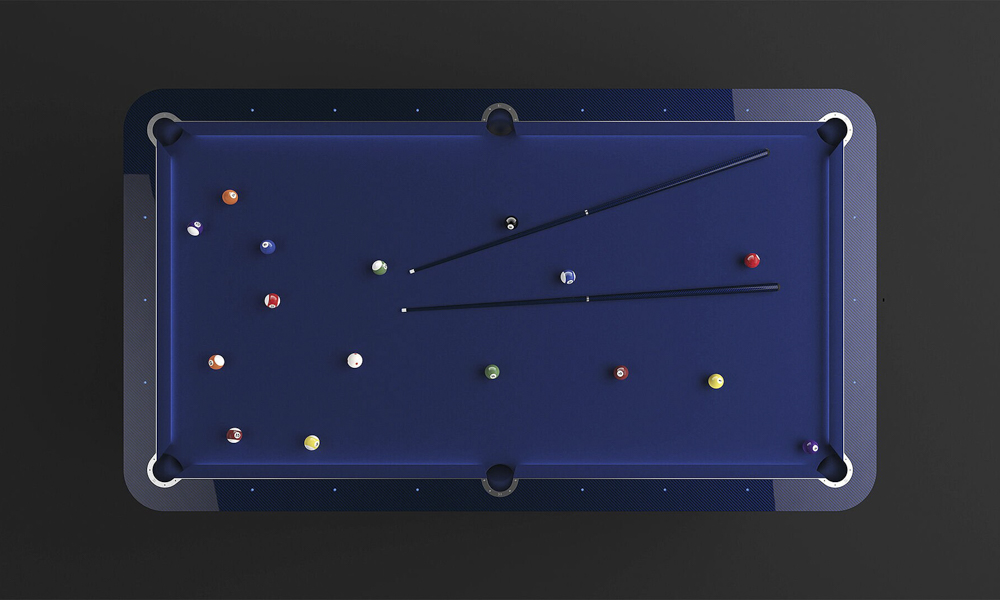 The pool table is finished in carbon fiber, while the frame has components made from machined aluminum and titanium. All the ball pockets are lined with leather. If those aren't plush enough for you, the table is equipped with a self-leveling mechanism. Each leg can compensate for the movement of your yacht in as fast as five milliseconds—because anyone loaded enough for one of these pool tables probably has a luxury watercraft.
And there are also some equally opulent accessories included to help complete the pool-playing experience. The wall-mounted cue support is finished in carbon fiber and machined aluminum, and there is an integrated 13-inch high-resolution touchscreen to help keep track of your score. The LED ceiling light and the cue sticks are all made out of carbon fiber, with the latter having anodized machined-aluminum tips.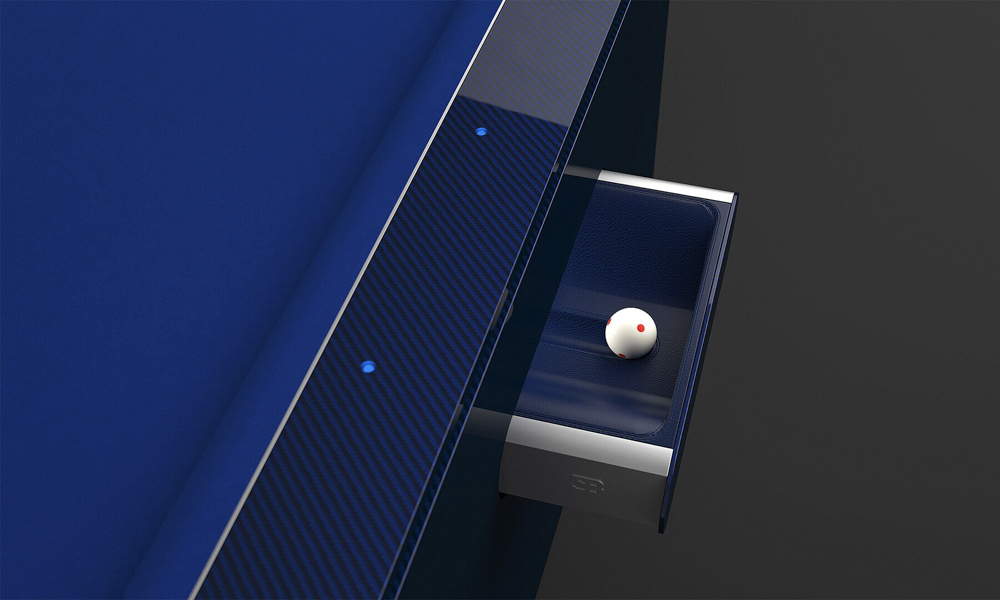 Bugatti has spared no expense on the little things, too, like an OEM chalk box (made from anodized aluminum finished in black), a cleaning brush, and a suitcase made from "Bugatti leather" so you can transport the set of Aramith Tournament Pro balls safely. Lastly, you get a USB drive filled with photos and videos of the table during manufacturing. Of course, even that gets its own CNC-milled aluminum case.
If you have enough money to buy a customized Bugatti Divo, then the €250,000 (P14.4 million) retail price of this pool table is surely just pocket change. Only 30 examples will be built by IXO, with customer deliveries starting in June.