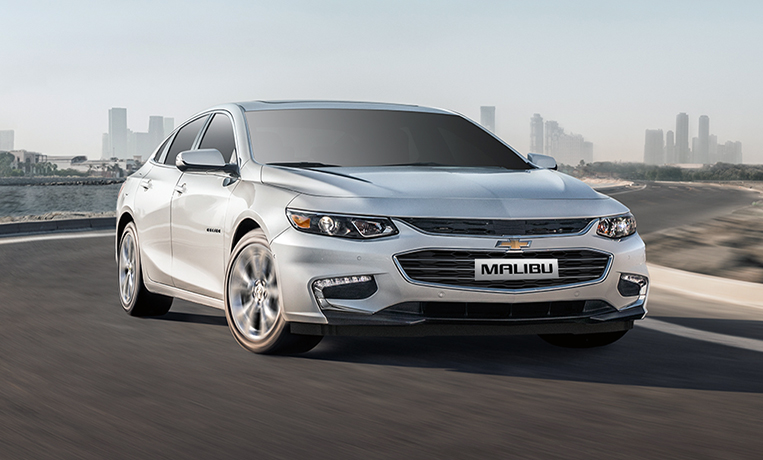 So, the Year of the Earth Pig is officially here, starting on February 5 this year and ending on January 24 in 2020. Many people celebrate Chinese New Year, obviously, but some folks take things a step further by actually following the zodiac—or the positioning of the sun, the moon and the planets—to supposedly influence their fate in the next 12 months. For instance, there are those who believe that individuals who were born in a certain year will be either lucky or unlucky in 2019. Some are convinced this year either will or won't be an auspicious one for them to start a business or get married or inject Botox into their face.
Or funny shit something like that.
Then you have Chevrolet Philippines, whose ownership is Filipino-Chinese and therefore observes several Chinese principles (including putting the digits "888" in the prices of the company's cars, in case you haven't noticed). And now, we just got an e-mail from said distributor informing us how carmakers determine the colors of their products. From the press statement:
Another factor in color selection for Asia-Pacific markets in recent years has been the growing influence of the China market, where red represents happiness and positivity, white is associated with new beginnings and smart technology, and black connotes power and prestige. Recent data shows red, white and black gaining popularity in Asia, while interest in silver and gray is waning. Not only can colors have specific connotations, they also can be considered lucky. According to some sources, zodiac colors such as vivid red, azure blue, white and gold are considered lucky for Chinese New Year 2019 or the Year of the Pig.
Attached to the e-mail is a color wheel with corresponding birth years so we can pick the "luckiest" hue or shade in case we're buying a new vehicle in 2019. Check it out: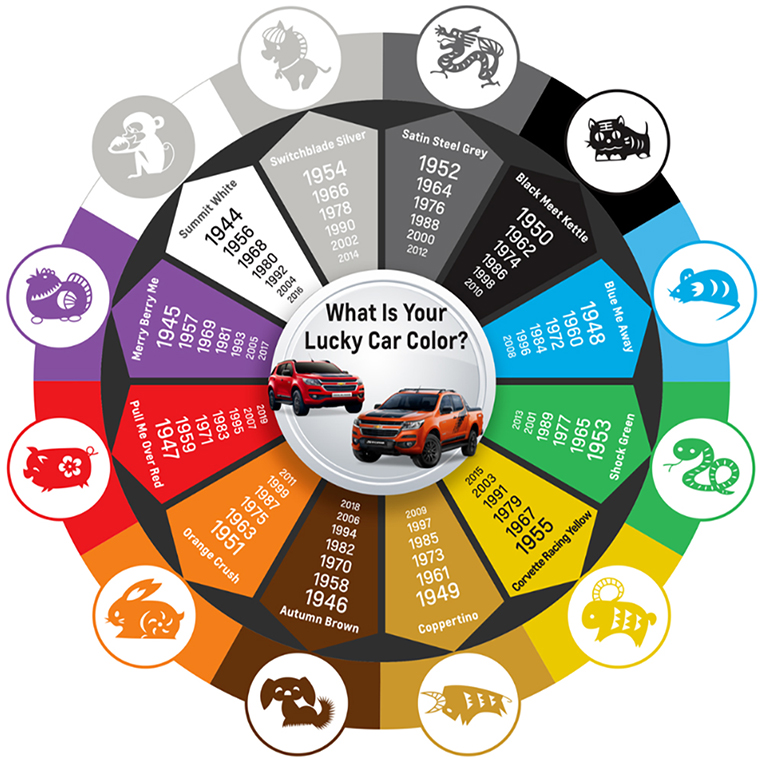 We're sharing this just for fun. We don't believe in any of this, but we have to admit it makes for good entertainment. We guess we'll just have to wait for the year when our lucky color is either silver or gray—our favorite automotive paint jobs. Just kidding.