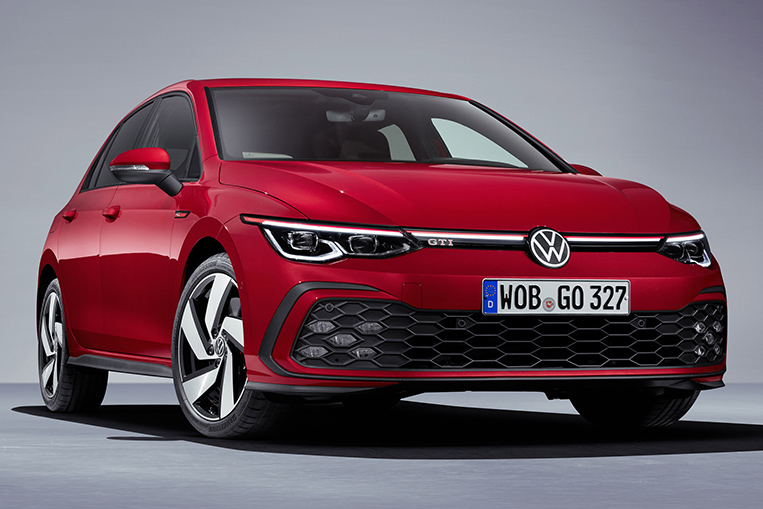 "Icon" is a term that originated in ancient Greece hundreds of years ago, and has since become one of the most overused words of our time. Sometimes, however, it just fits perfectly, such as with the new Volkswagen Golf GTI. The press release proudly speaks of it as an icon, and nobody in his right mind would ever disagree. After all, this fast Golf that started as a secret project by the head of VW's press department and a VW engineer back in the 1970s, is still considered to be the daddy of all hot hatches. And the latest iteration looks as desirable as ever. It was supposed to be revealed to the world at the Geneva Motor Show, but the event has just been canceled due to the coronavirus outbreak. So we guess we'll have to make do with these photos.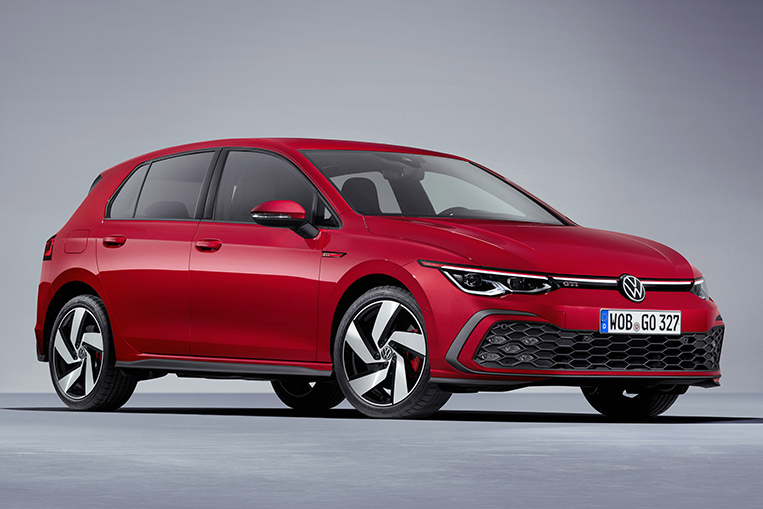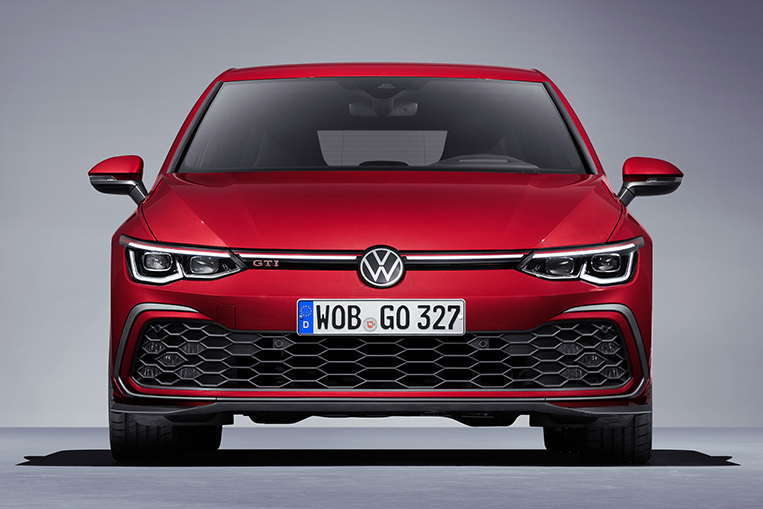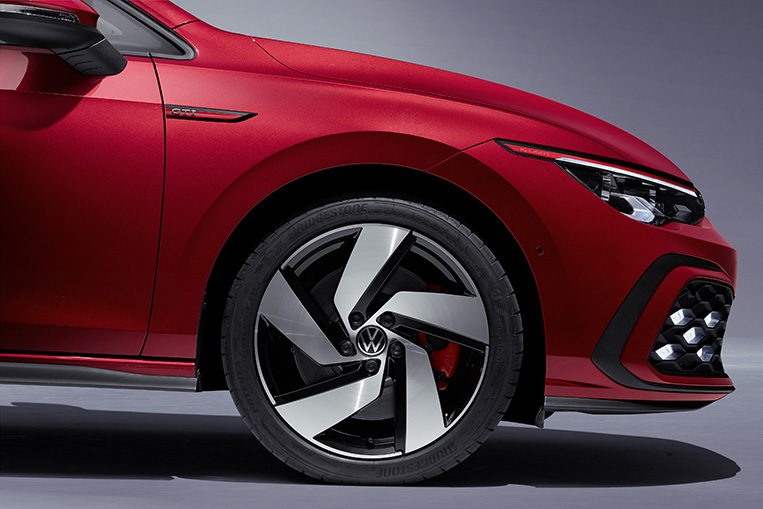 The first Golf GTI went on sale in 1976. Since then, this souped-up family carrier has evolved into a proper fan favorite. Now in its eighth generation, it continues many of the GTI traditions such as the red stripe that runs across its front and now sits atop a light strip that forms one of the most striking design features of the car. The other eye-catchers are the fog lights integrated into the honeycomb pattern of the radiator grille, the massive grille itself, the red brake calipers, the twin exhausts, the slanted rear spoiler and the new 17- or 19-inch wheels.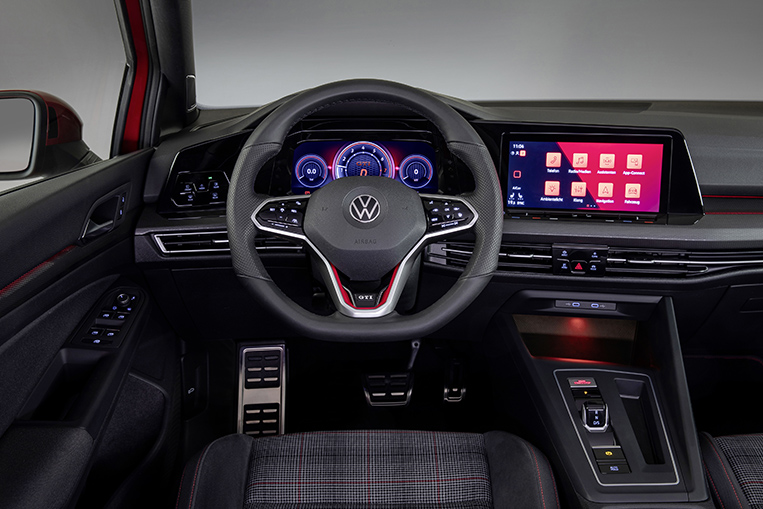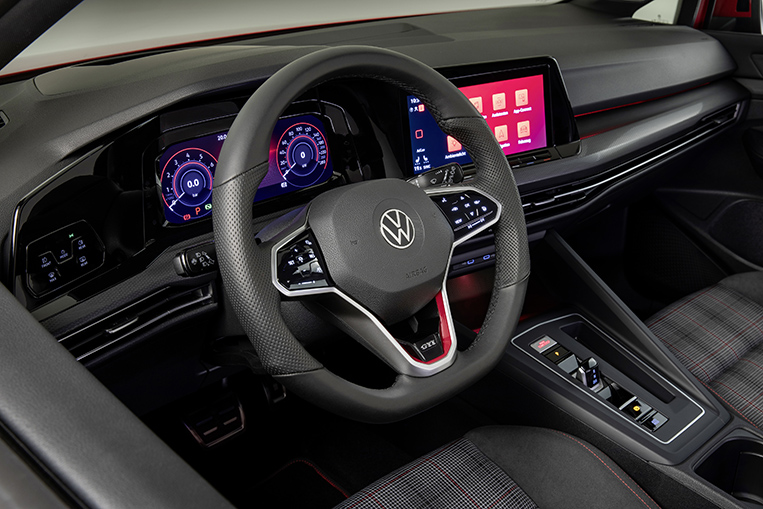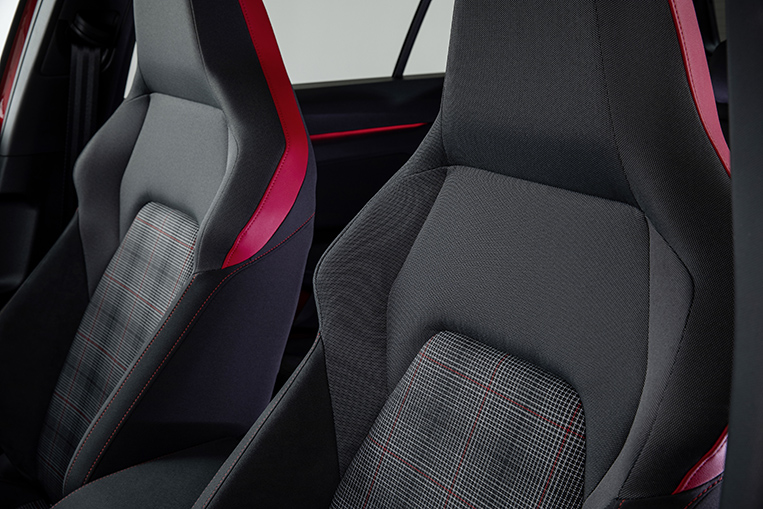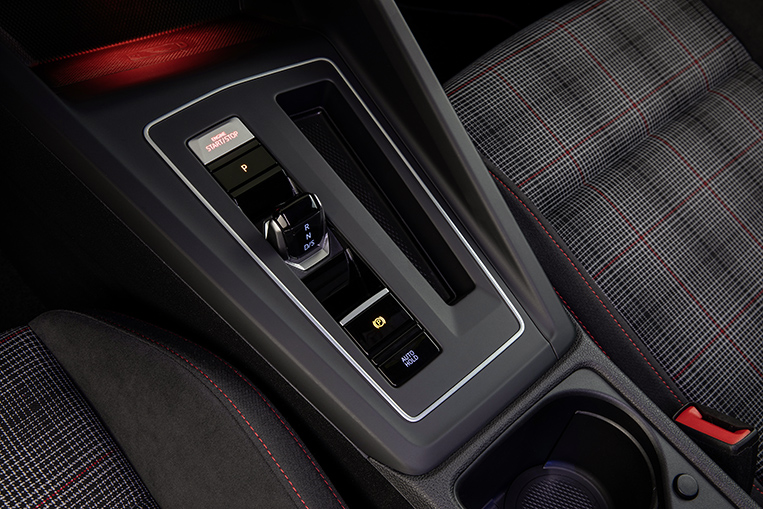 Inside, the driver is greeted not only by a steering wheel that flaunts the traditional GTI badge, but also by GTI tartan seat fabric that still looks good in its latest, slightly updated version. Nobody will be bored while riding this hatch as it comes with a 10-inch infotainment system sitting above the center stack. Also onboard are digital gauges, ambient lighting with 30 colors to choose from, and a newly designed center console complete with a tiny gear selector and a square starter button.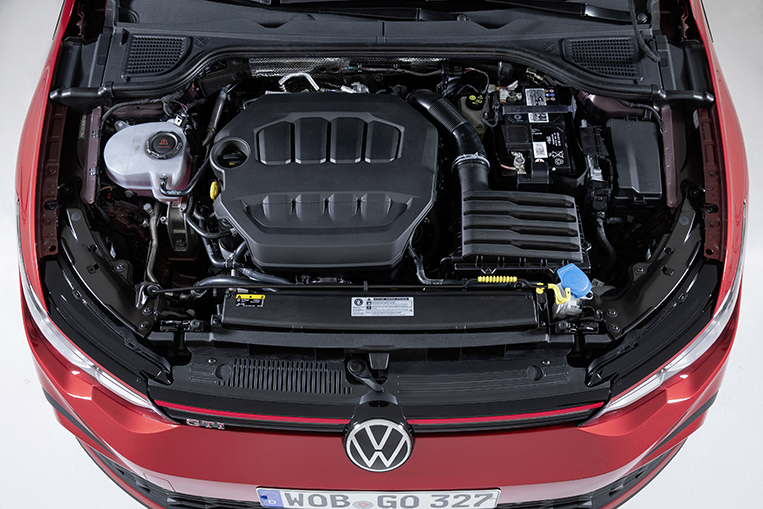 Hit that button and the GTI's 2.0-liter turbocharged direct-injection engine will spring to life, ready to deliver all of 242hp and 370Nm. That may sound less than many of the car's current rivals, but it should still be plenty enough to get you anywhere in a hurry—especially when combined with the optional seven-speed dual-clutch gearbox. A six-speed stick shift comes as standard and will keep the purists happy.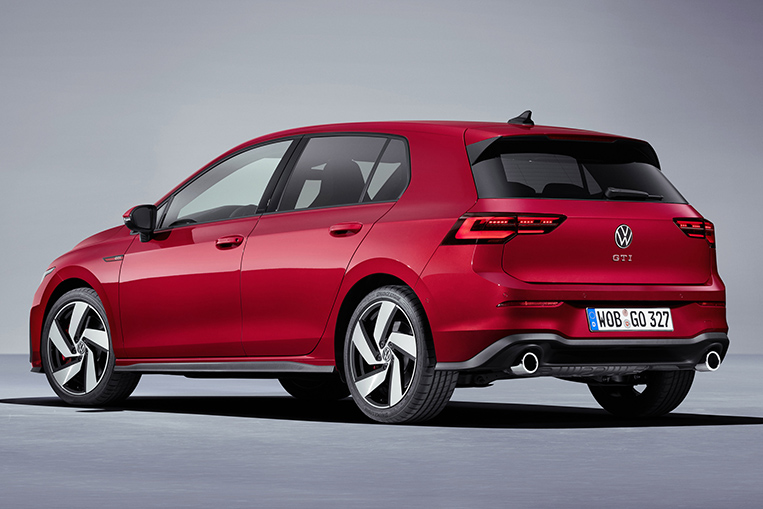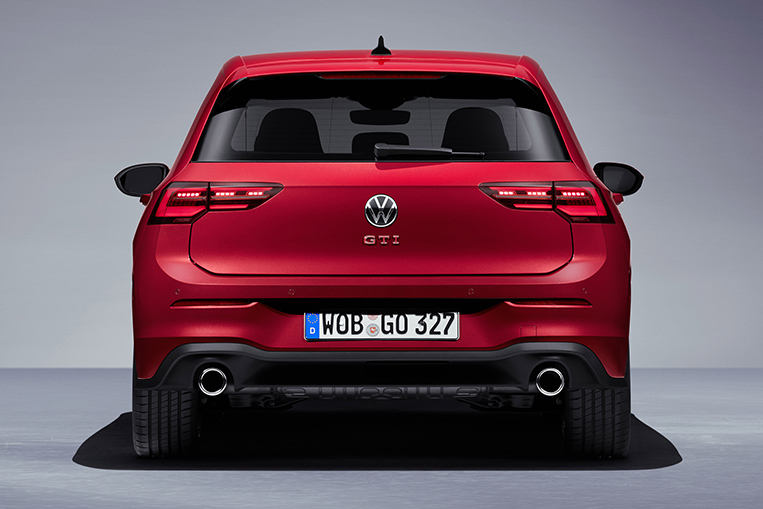 We do hope that the new GTI will eventually make an appearance in our market, as it looks all grown up and mature but still seems to have a bit of a wild side to it. Probably just like many of the people who witnessed this car evolve. We all got older and wiser, but that doesn't mean we don't have fun sometimes.
So please, Volkswagen Philippines, you know what to do.