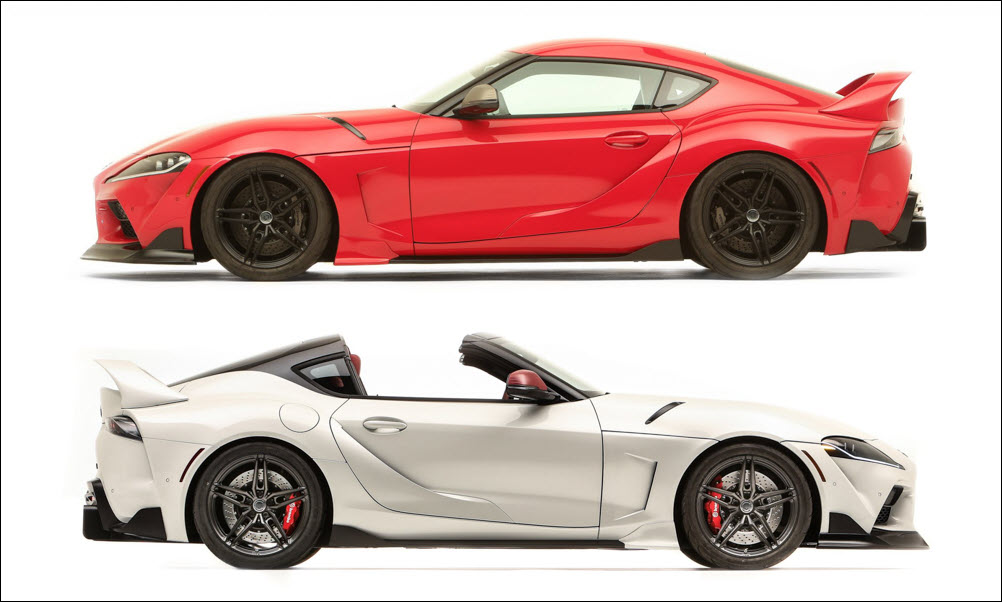 This year's SEMA Show was a bit different for obvious reasons. What used to be a very public event turned into something only viewable from a computer screen because…COVID-19. Apparently, the convention's virtual nature gave some participants a chance to continue builds that would not have otherwise made it in time. One of them is Toyota, which has just unveiled two project vehicles.
The first one is the 2021 GR Supra Sport Top. Fans of the first Fast & Furious movie will probably remember that famous scene where Paul Walker and Jordana Brewster give chase to three Honda Civics hijacking a big rig. In order to save Matt Schulze from the armed truck driver, Walker had to pop open the A80 Supra's roof. While the A90 version will not be going after a trio of riced-out Hondas, it does have a reinforced frame to keep the unibody shell rigid during cornering. It also has taillights and a rear wing inspired by the Mk IV Supra.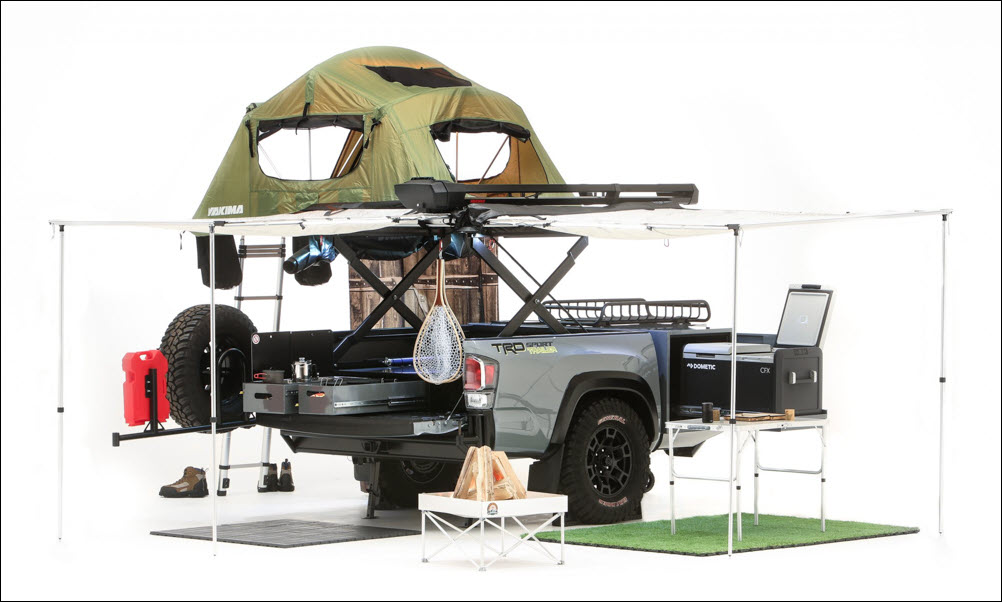 The other project car is actually just half a vehicle. The TRD Sport Trailer is basically a Tacoma without its cab and engine. But what it lacks in passenger seating and a power source, it more than makes up for in the toys that are nestled in the bed. A remotely operated scissor lift, er, lifts a large Yakima tent with all the accoutrements of a well-equipped home away from home. It's got a mini fridge, a water heater, fishing-pole receptacles, a retractable sink and stove, tanks for drinking water and wastewater, and a custom-built toilet.
Of course, not everything in SEMA reaches serial production, but who knows? Maybe the half-cut Tacoma will become a big hit for customers who like to take social distancing very seriously.