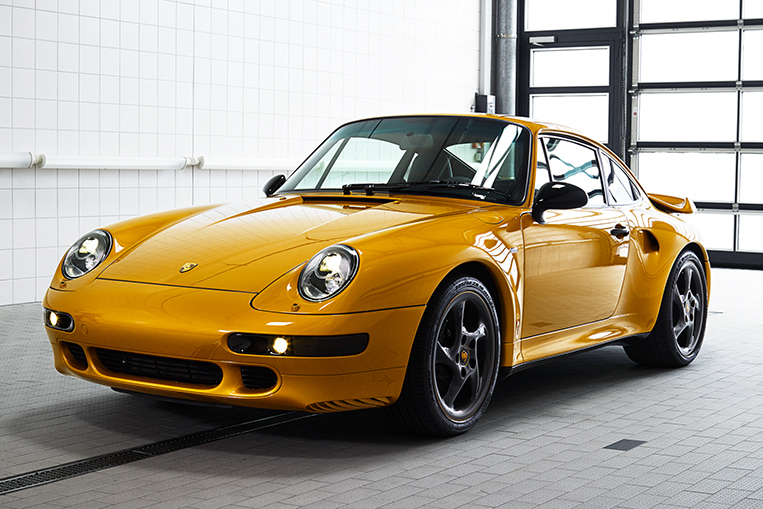 There are many reasons air-cooled engines have given way to the liquid-cooled powerplants common in cars today. Liquid-cooled mills are generally more efficient and less likely to overheat while sitting idle in traffic, and have higher tolerances when it comes to increased power. But sometimes, air-cooled engines are better. They're lighter and simpler, and Porsche has made a 'new' 993 with such propulsion.
That's right: Porsche has rebuilt the iconic 993 in Turbo S guise, no less. Called Project Gold, this is what happens when the boffins at Porsche Classic are let loose around the parts shop to create the ultimate classic Porsche. From a selection of over 6,500 genuine parts for the 993-generation cars and a build that took one-and-a-half years, they've come up with what may well be the best 993 ever put together.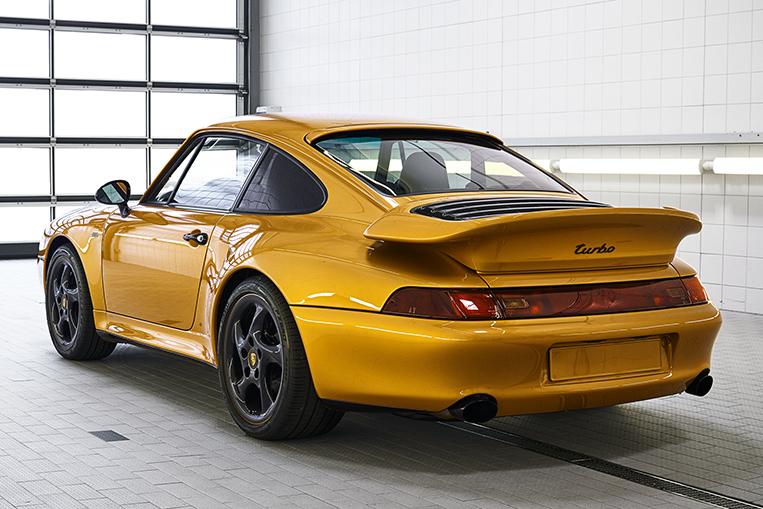 Project Gold started out with a 993 shell that was given the same anti-corrosion treatment as current production cars. This ensures that the timeless lines of the classic 993 are preserved for future generations to see and appreciate. And because a very special car deserves a very special paint job, the topcoat of choice is what gives this car its name: Golden Yellow Metallic. This very color is featured on the limited-production 911 Turbo S Exclusive.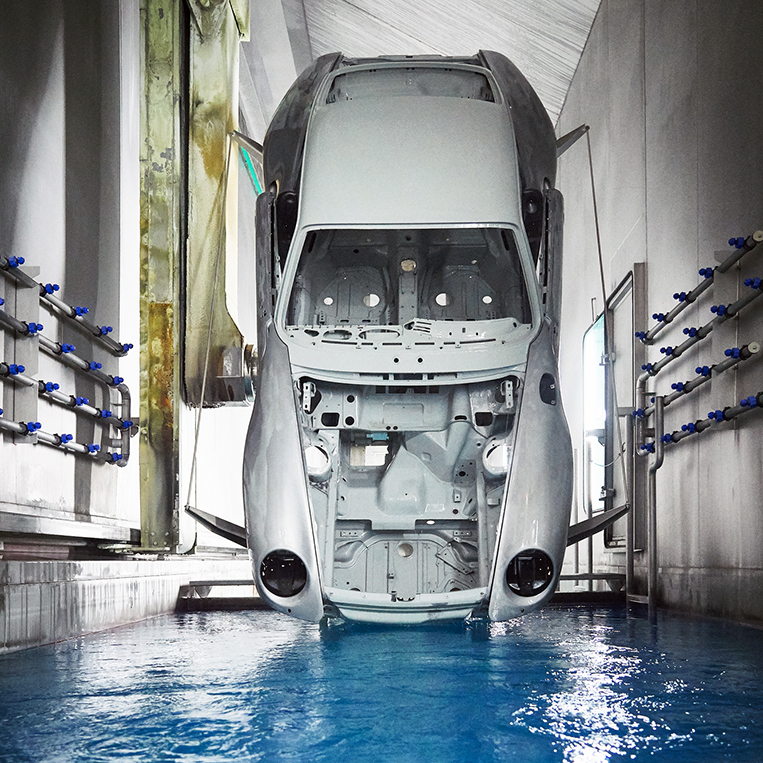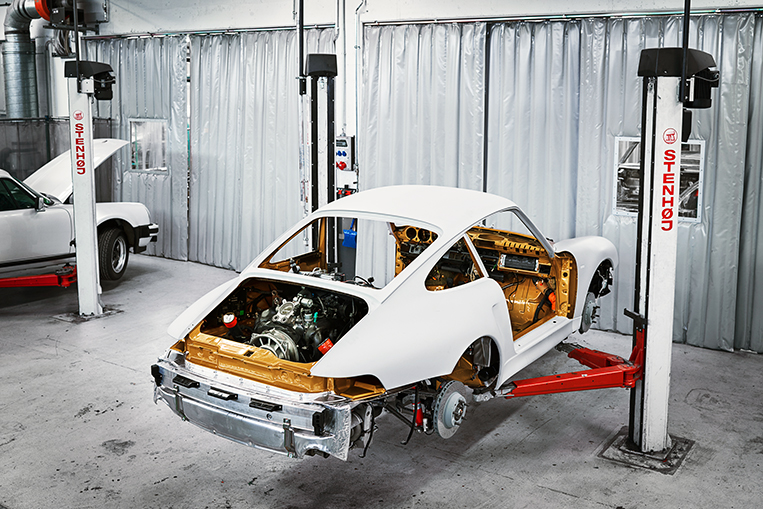 Powering Project Gold is a newly built twin-turbocharged 3.6-liter flat-six engine that churns out 450hp. This same engine is what would have been fitted to the 993 Turbo S model during its production run. Painstakingly assembled and tuned by specialists at the Porsche Classic workshop in Stuttgart, this air-cooled engineering masterpiece breathes through signature 993 Turbo S side intakes and drives all four wheels through a period-correct manual gearbox.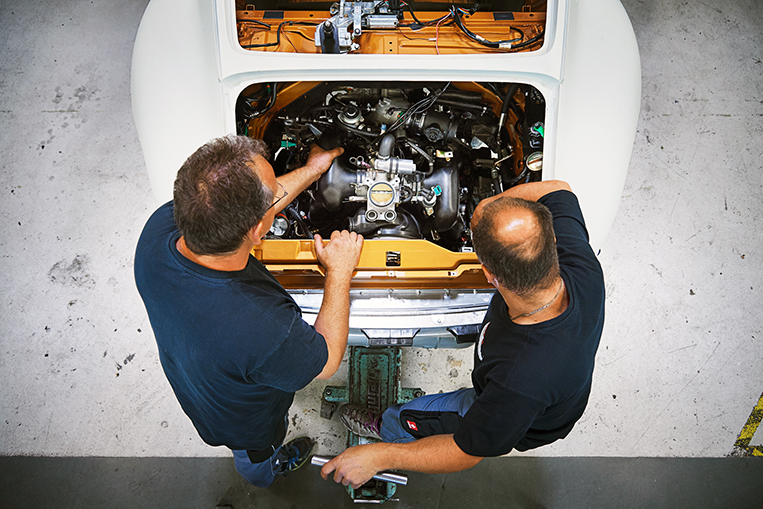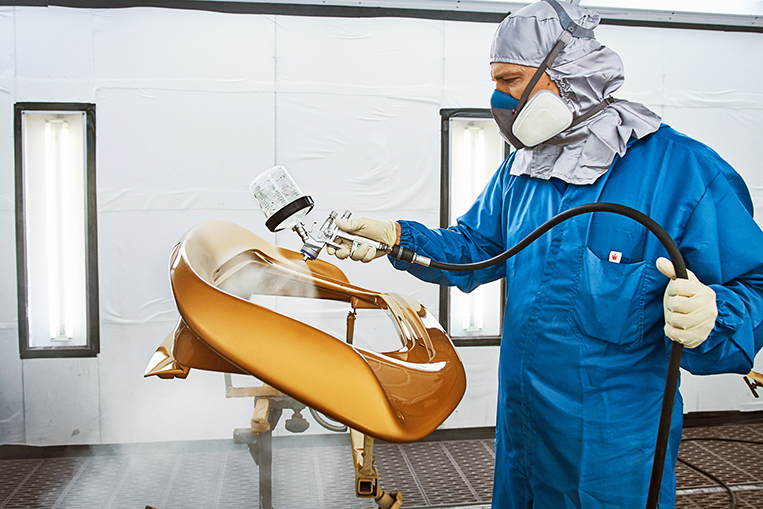 But a great classic car is not just about having a stunning body and a good running engine. It's all about the small details coming together to make a good car a masterpiece. For Project Gold, it means the collaboration of Porsche Exclusive Manufaktur craftsmen and Style Porsche designers to work on the small things that make this particular 993 stand out. The black leather upholstery features gold trim and is fitted completely by hand. The wheels get the same gold-on-black treatment where the gold accents are "etched out" using a high-tech laser cutting process.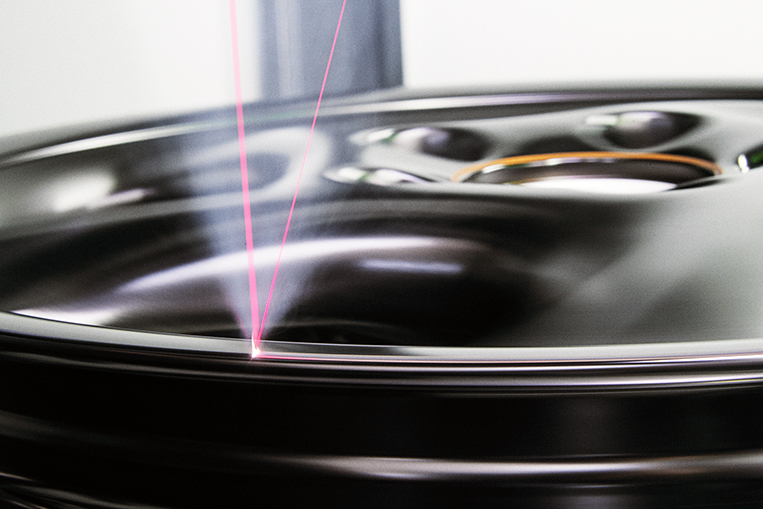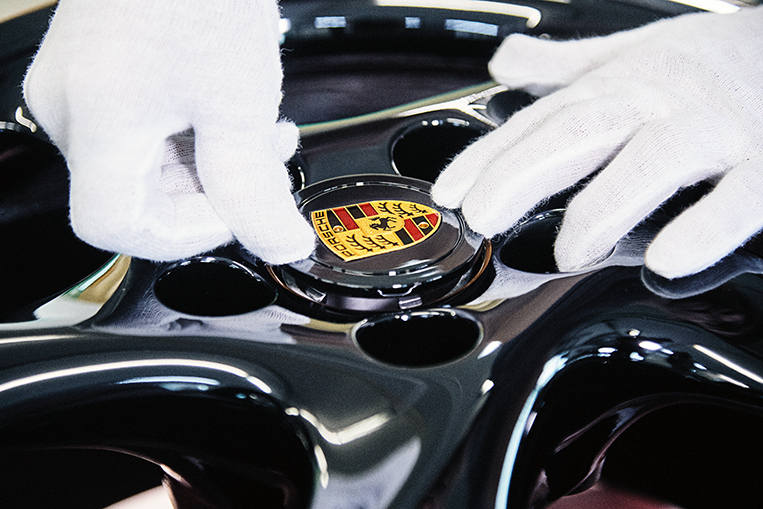 The rebirth of Porsche's air-cooled classic will make its world premiere at "Porsche Rennsport Reunion VI" at the Laguna Seca Raceway on September 27. This one-off will then be auctioned by RM Sotheby's for the "Porsche 70th Anniversary Sale" on October 27, where one very lucky bastard will drive it off into the sunset with its signature air-cooled scream in tow. The proceeds of Project Gold's sale will be donated to the newly established Ferry Porsche Foundation. This nonprofit organization is Porsche's social commitment to provide support for projects concerning education and youth development.