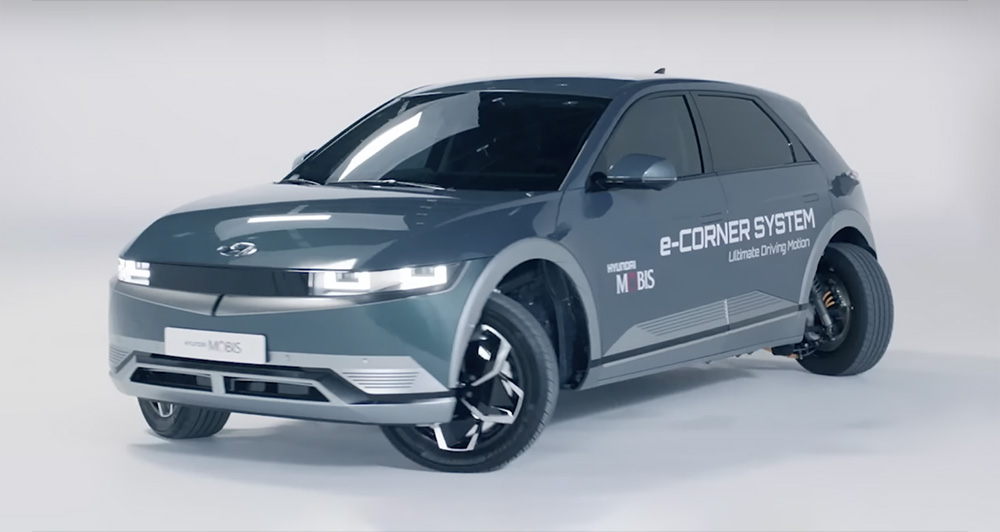 Hyundai first unveiled its e-Corner technology back in 2018. At the time, it was more of a concept than anything that could be applied in real life, but now the Koreans have taken the next step and fitted the feature to an Ioniq 5 EV.
The result is a car that can not only turn on the spot, but also park sideways and even drive diagonally in "crab mode." A video that was recently posted by the company demonstrates all the possible ways this vehicle lets you move about.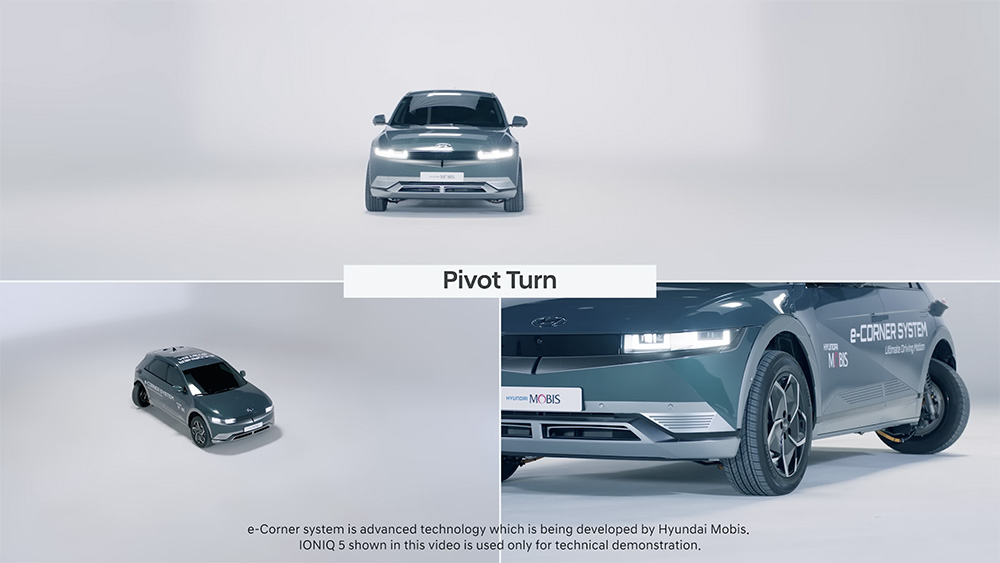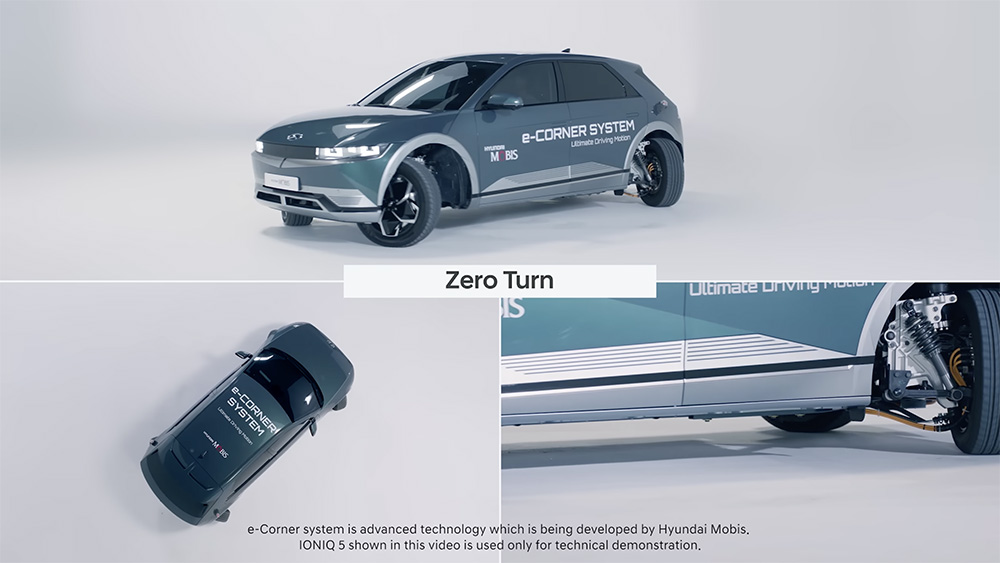 At first glance, the prototype Ioniq looks like any other car, but all four wheels can rotate at up to 90°, enabling driving maneuvers that we otherwise only know from cartoons or fantasy action movies.
The only other car that comes close to this kind of functionality is the new GMC Hummer, but the crab walk feature on that vehicle isn't quite as impressive as the party tricks of this Korean EV. Hyundai states that the e-Corner feature could be fitted to compact and midsize vehicles as well as SUVs.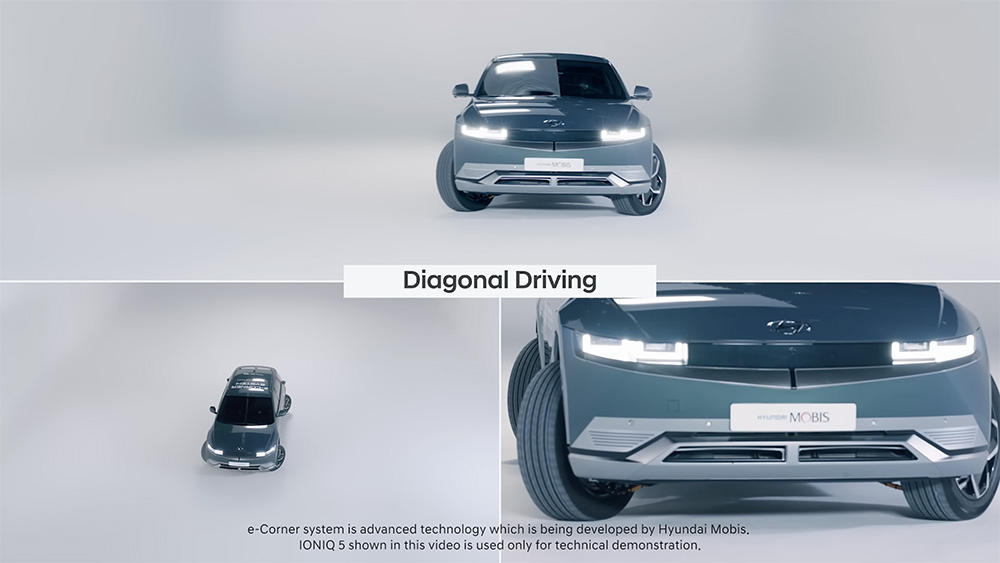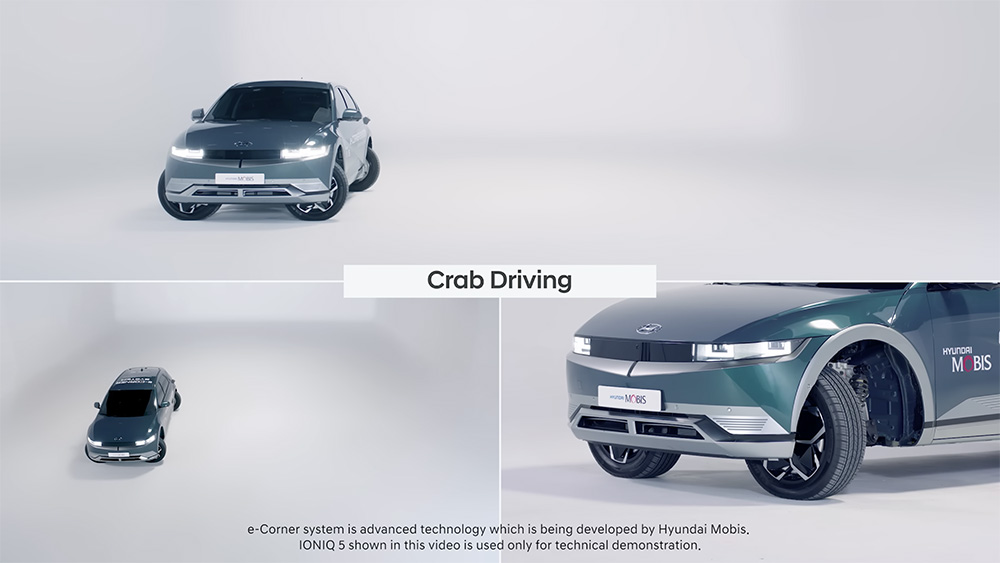 It's easy to see how this feature could be really useful, for example, while maneuvering around narrow streets or getting in and out of cramped mall parking lots. Combine it with an automated parking feature and it could make you the master of even the tightest parking spaces around town.
Developed and patented by Hyundai Mobis, the in-house development think tank of the Hyundai Motor Group, e-Corner is still in the prototype stage, but the firm is hopeful that it might find its way into production vehicles as early as 2025. We can't wait to try it when it does.