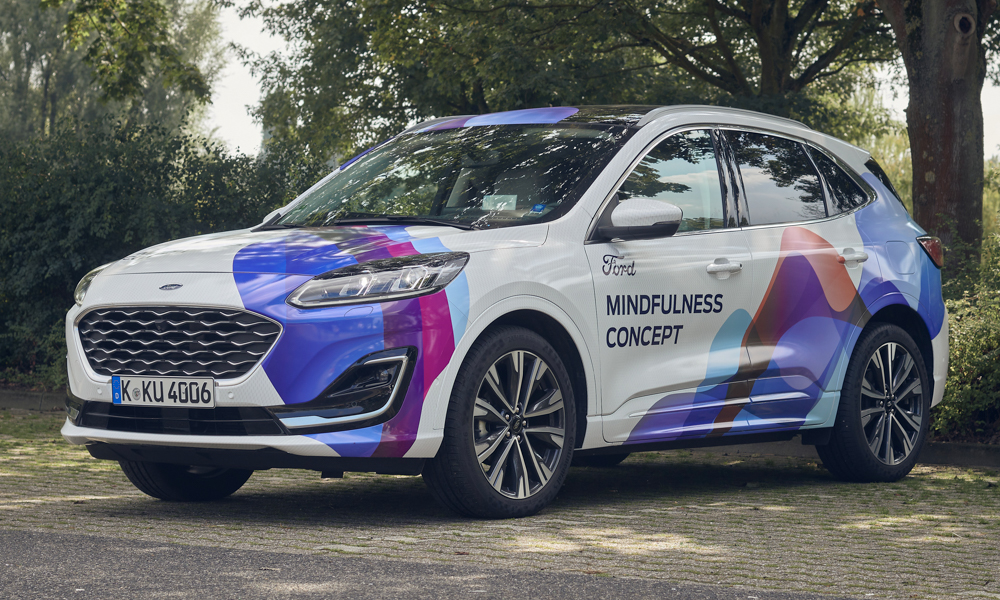 Whether we like it or not, the health crisis has put all of us on our toes. We know at least one person who is suffering from or has succumbed to COVID-19, and we constantly fear of being next in line. In addition, the abnormality of living with the virus is wearing out at lot of people. This is why mental health has become as much of a concern as the pandemic itself.
The sad truth is that the virus is here for the long term, and we have to accept the reality of living with an enemy we can't see. There are vaccines that combat the pathological effects of the virus. But to deal with mental health issues takes some creative thinking. And Ford might have something that could literally and figuratively help you breathe a little easier.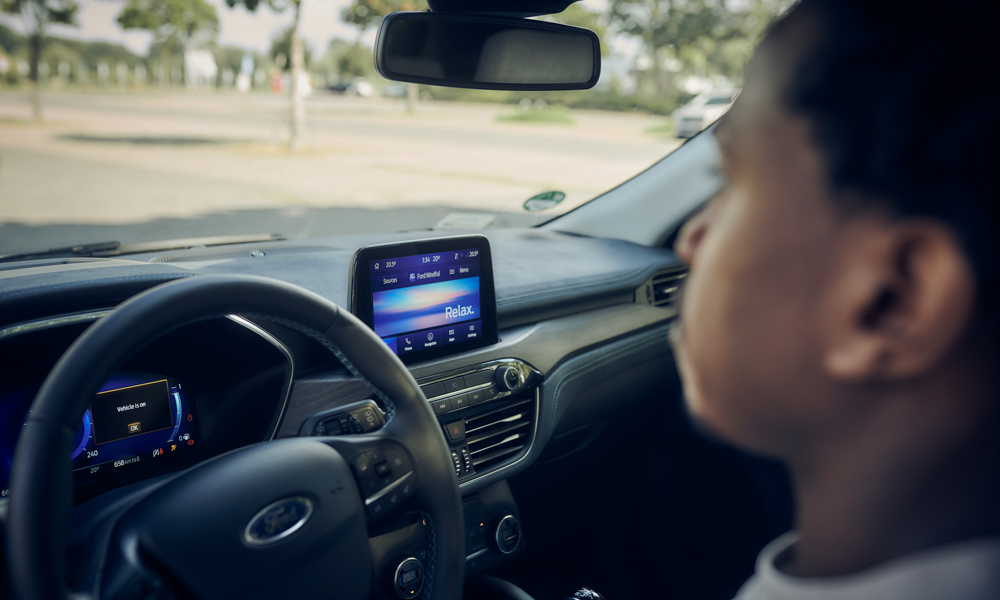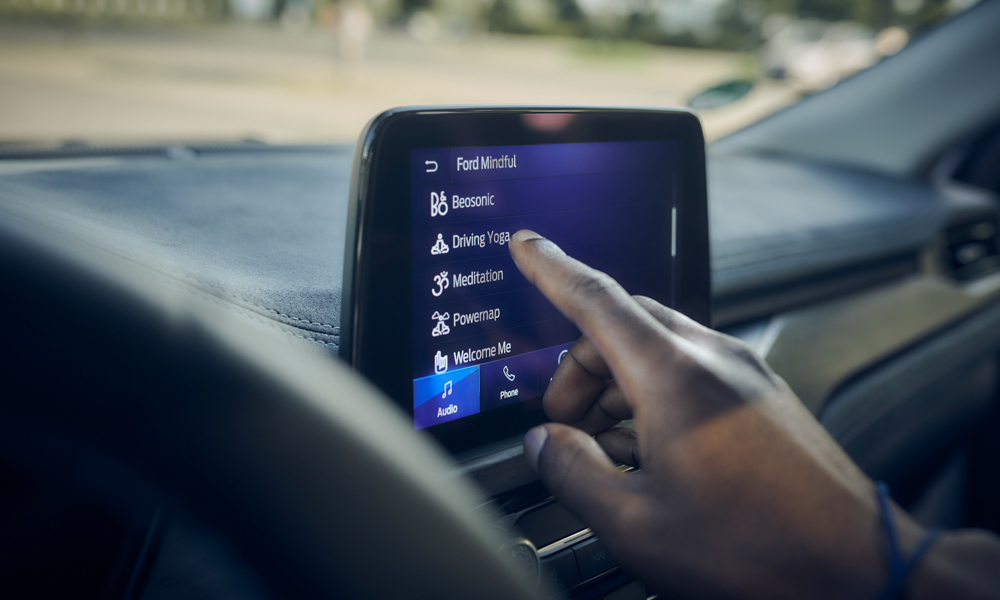 It's called the Mindfulness, a concept vehicle based on the Kuga (Escape in some markets) crossover. Beneath its rather cute paint job are things that the automaker thinks can help occupants relax and (momentarily) clear their minds of any tension or anxiety.
The Mindfulness's air-conditioning system has a bunch of filters that prevent odors and allergens from entering the cabin. This works in tandem with sanitizing UV diodes that kill germs and viruses. There is also ambient lighting that can reportedly give the cabin different "moods" such as a bright, sunny morning or a cloudless night sky with stars.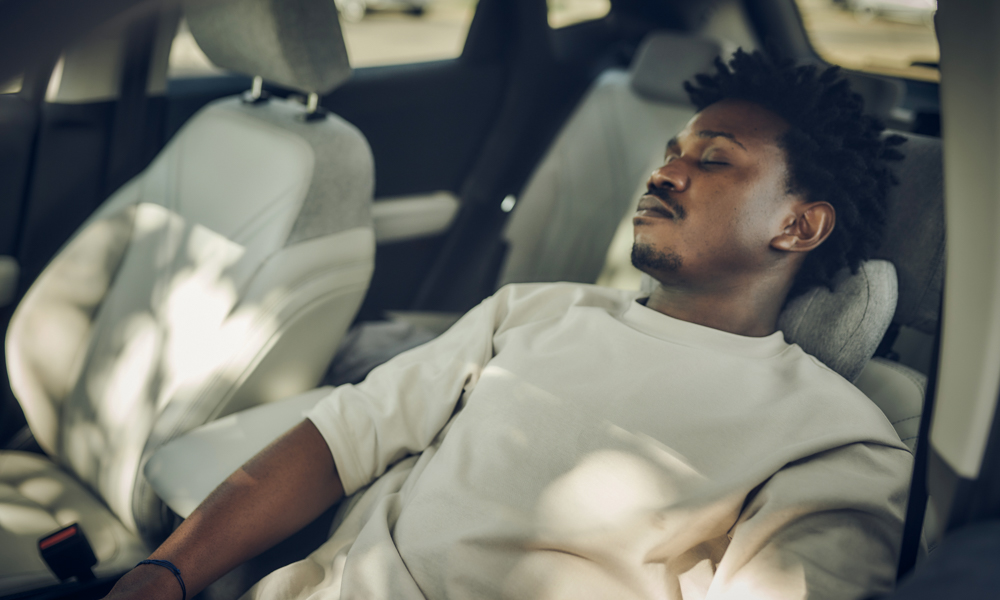 Passengers are encouraged to use wearables that monitor heart rate and oxygen level. That's because these are linked up to the seats that have actuators that stimulate different parts of the body. Said seats also have a "power nap" mode, which transforms them into a lie-flat bed and can supposedly make anyone doze off quickly.
The infotainment system has various tailored playlists that help soothe frayed nerves especially in traffic. The special Bang & Olufsen sound system has equalizer modes that can be selected based on mood. Headrest-mounted speakers ensure that the calming sounds are delivered right next to the listeners' ears. Ford has even thoughtfully included guides on how to do yoga while parked.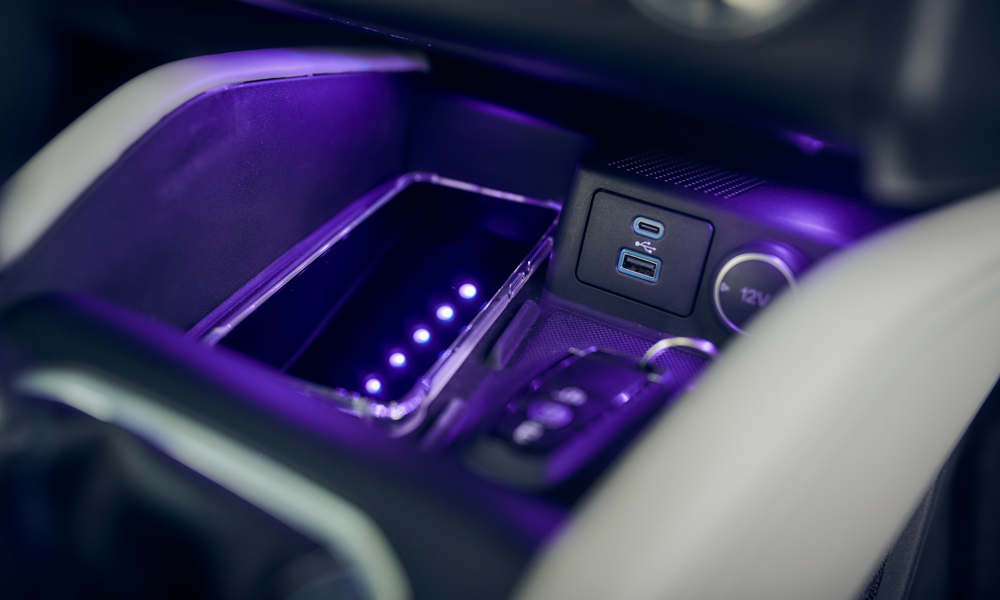 Sadly, the Mindfulness is just a one-off concept, and we doubt Ford will actually integrate its features into its production vehicles. But speaking of mental health, if you've managed to brave the past 18 months, we're glad you have. It's not easy. And we hope that you help and inspire those who are struggling by simply being there for them.