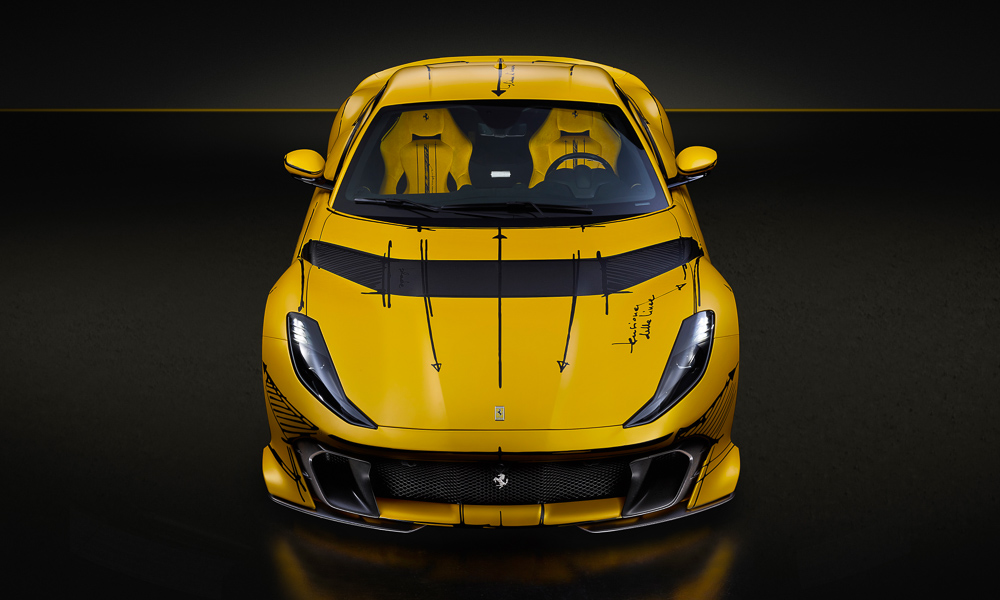 Have you ever looked at a pile of Post-it notes and thought: "That would look great with wheels on it"? No? We neither, but the people at Ferrari sure have. In fact, they are using yellow pieces of paper to sketch out their ideas for new cars, and the latest Tailor Made machine from Maranello now celebrates this creative process.
The Tailor Made department is where you go when you want your Ferrari to be personalized in ways that go way beyond the factory options catalog, and this one-off 812 Competizione is the latest rolling advert for the work of this team.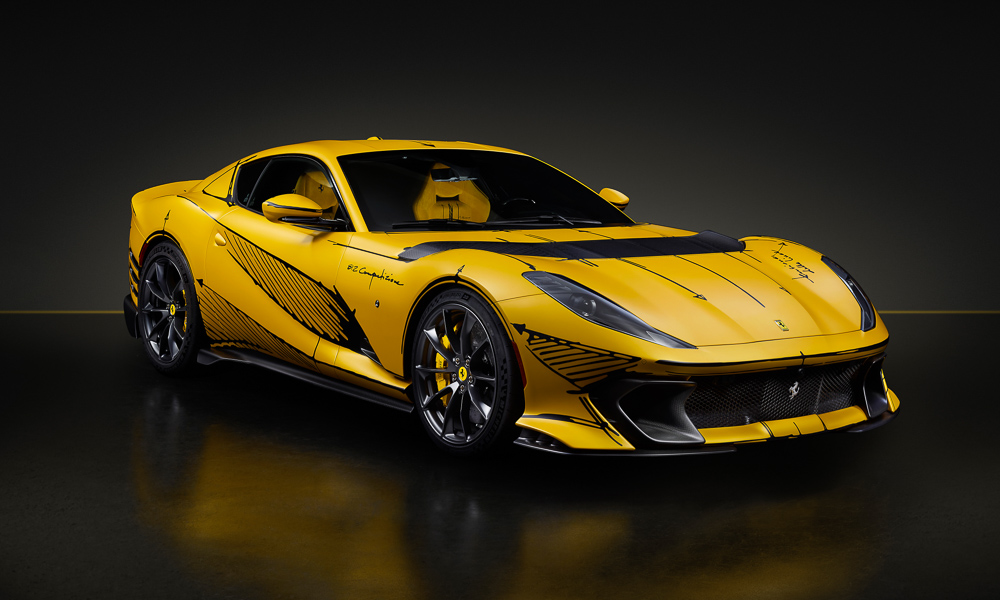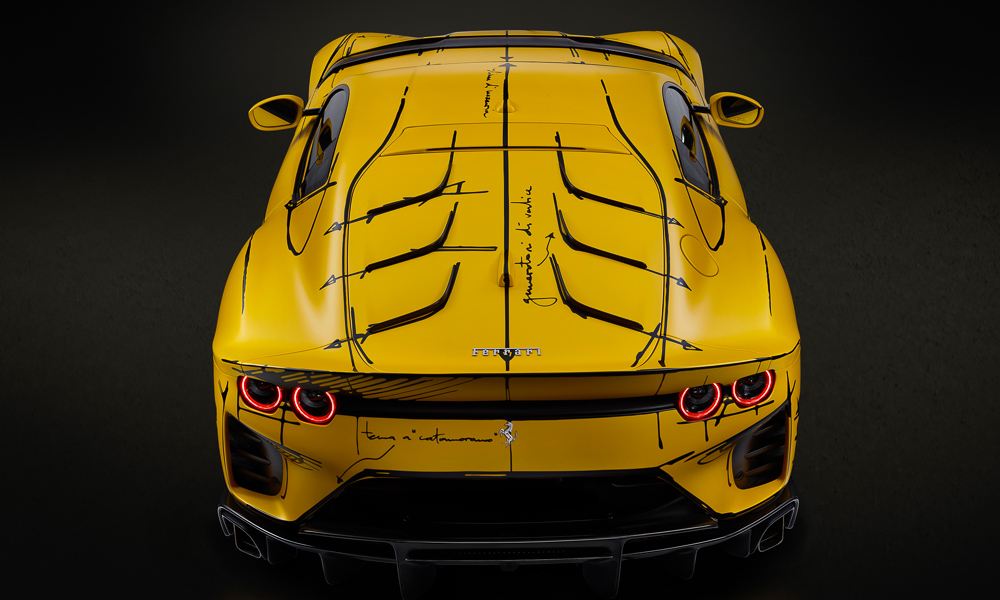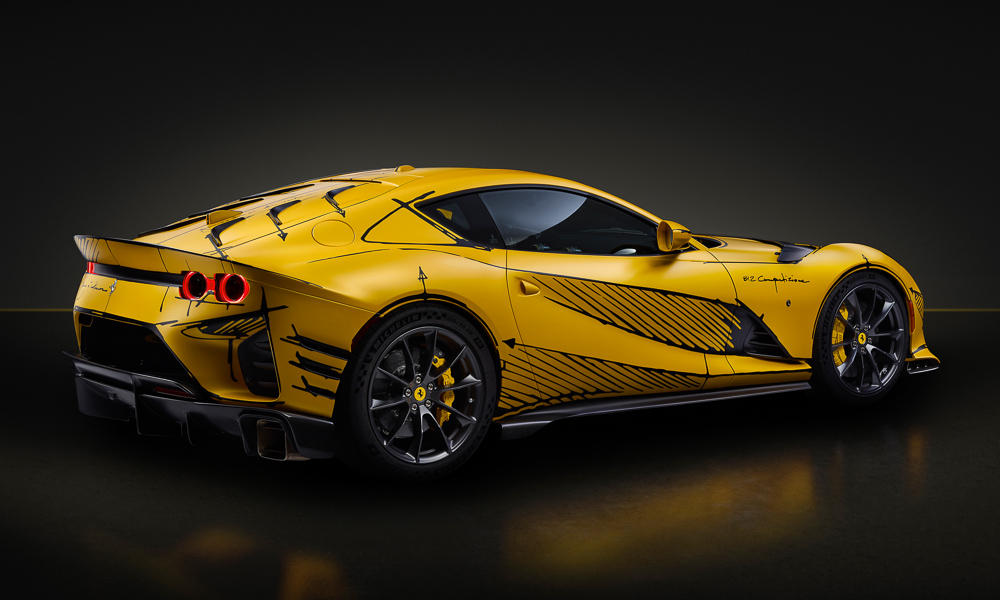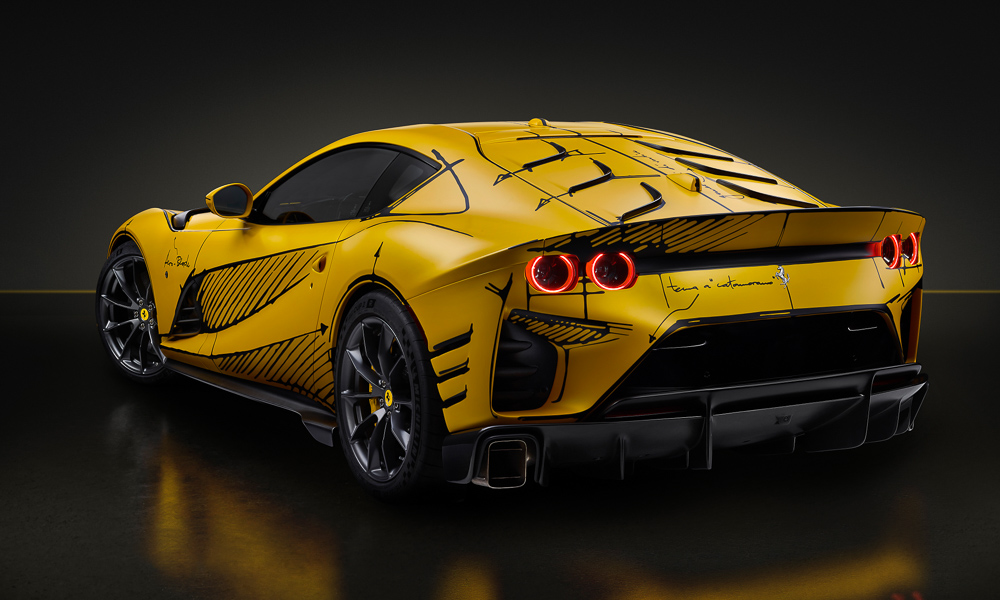 What looks like doodles by a bunch of vandalizing neighborhood kids at first glance are actually carefully designed lines and patterns meant to show the various drafts and iterations behind the making of any new Ferrari.
Designers apparently use yellow Post-it-style cards to jot down ideas and sketches, which then go through various iterations before a whole car emerges from the process at the end.
What seems a bit weird at first actually works really well on the curves of this 12-cylinder beast, and it's always nice to see a more colorful sports car disturb the sea of gray on the world's roads.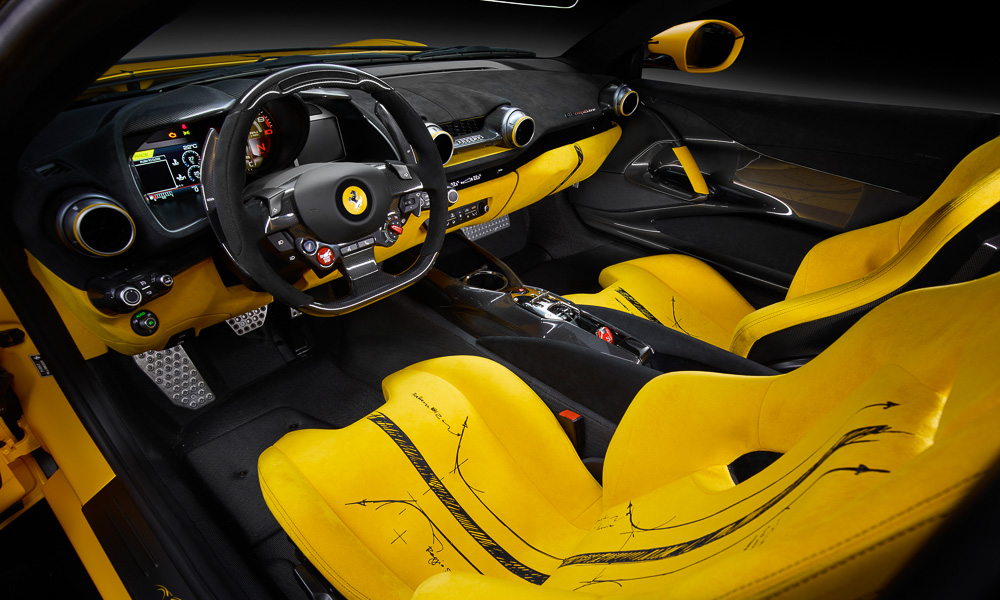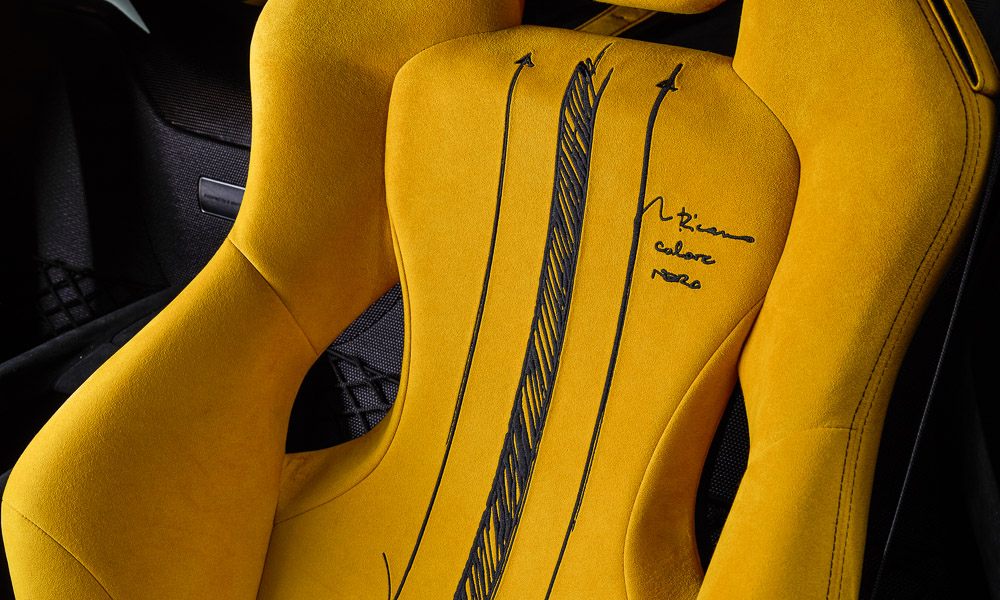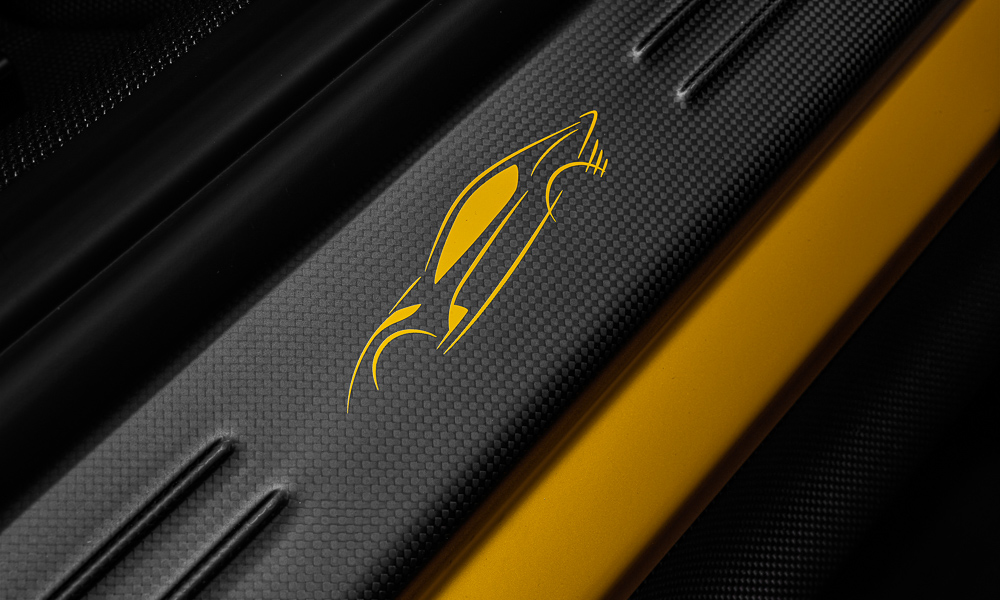 The sketch idea is even continued on the inside, where a sea of black and yellow awaits the new owner. The same will get to enjoy what might just be the last ever true Ferrari V12. Pretty much anything coming after it has some sort of hybrid component attached to it, and there are now even rumors about the first fully electric Ferrari being launched soon.
Whoever owns this yellow missile can rest assured that the whole 818hp and 692Nm are created by dinosaur juice alone.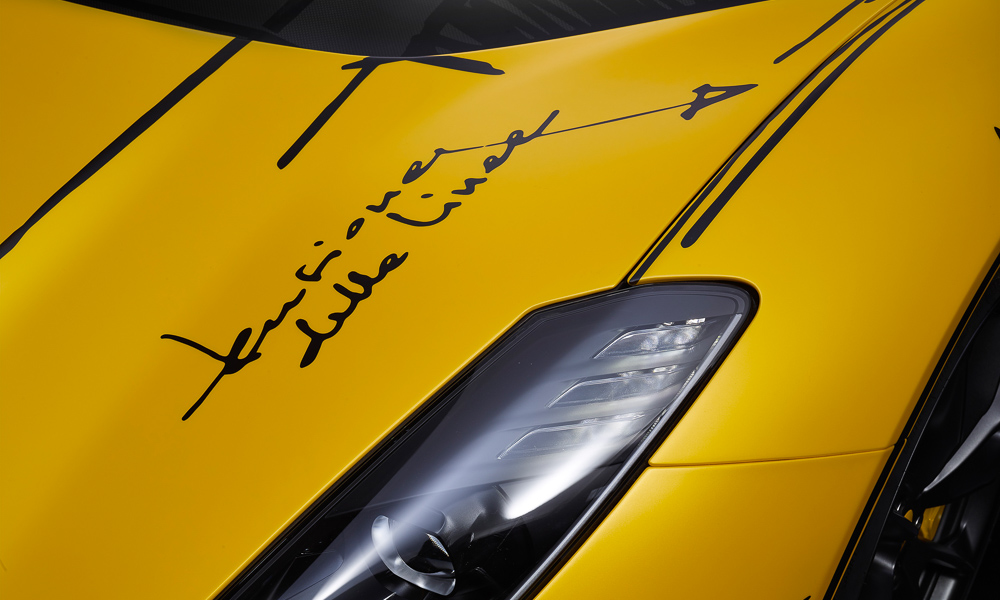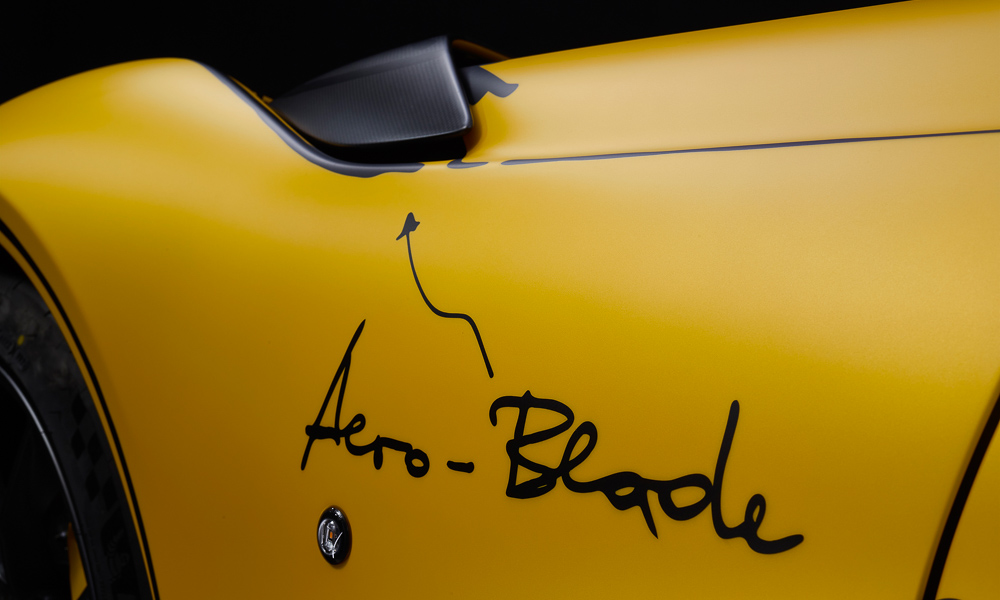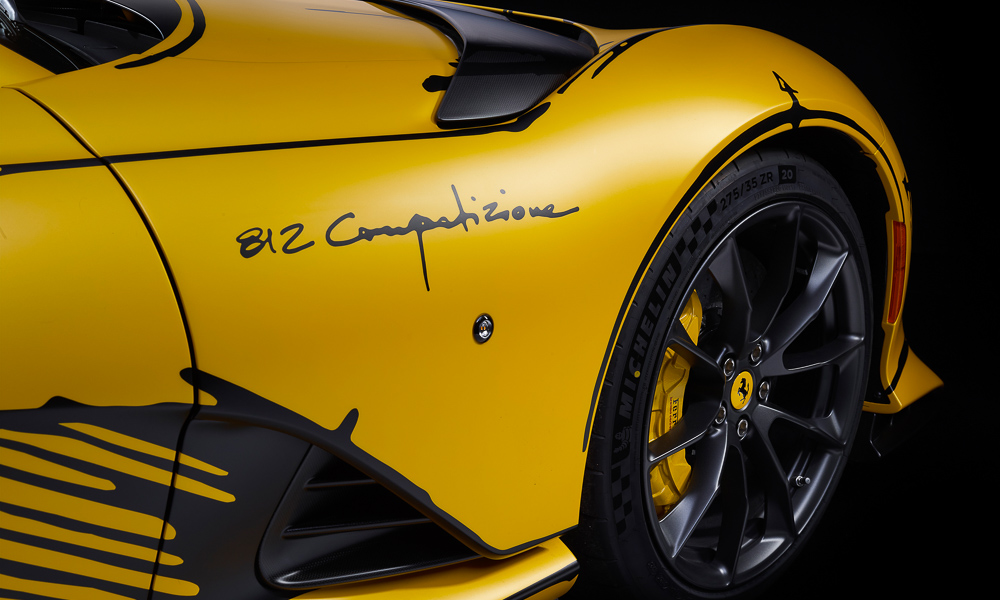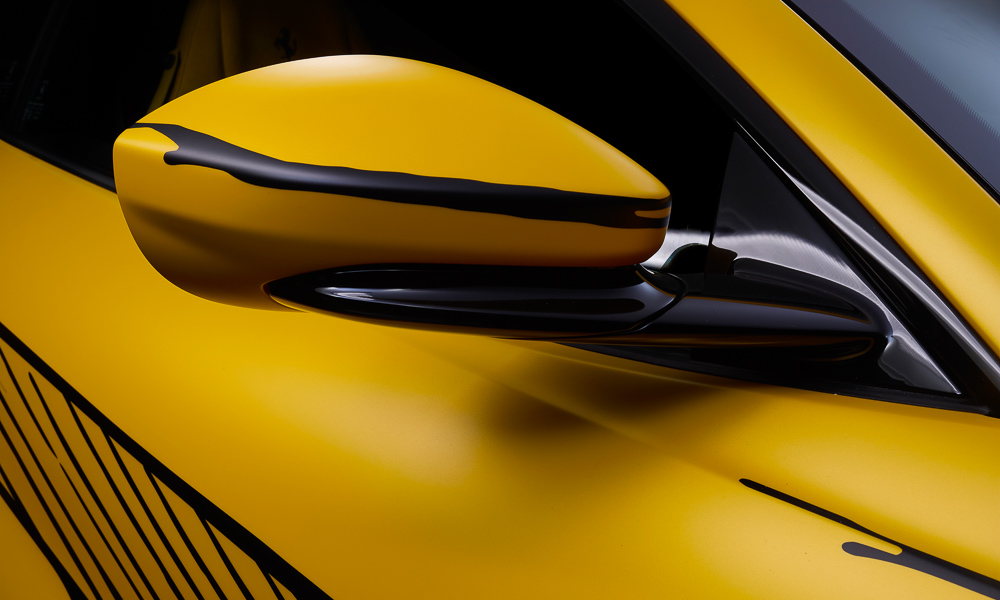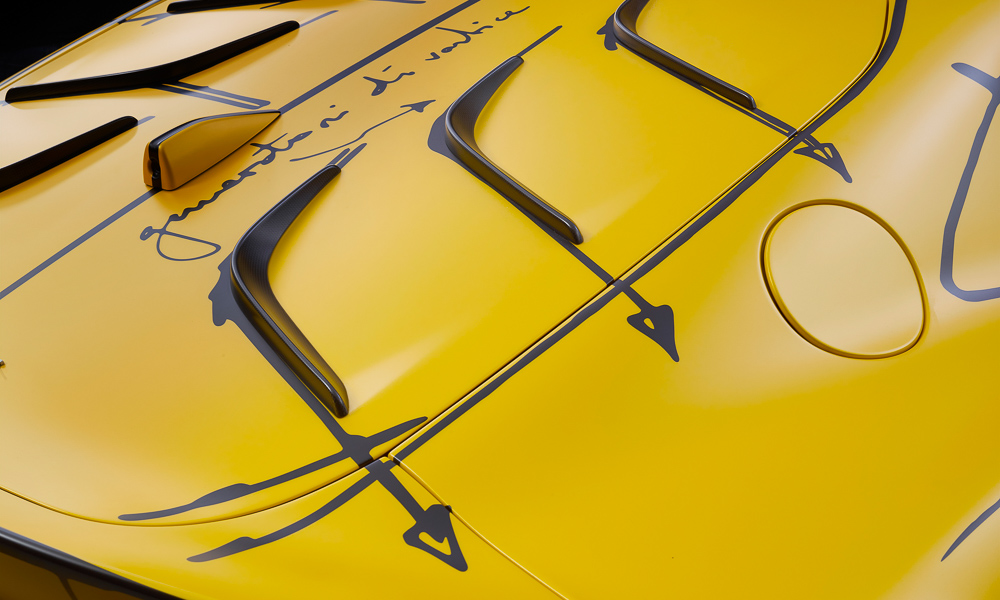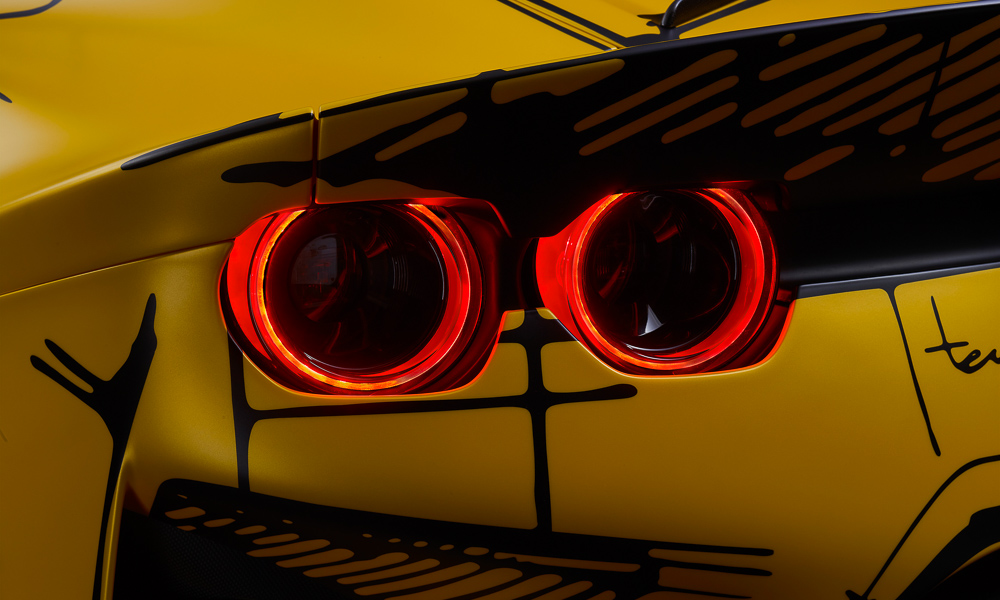 The "sketch car"—as the firm calls it—is also a chance to get your hands on one of the sold-out 812 Competiziones. All 999 cars are already spoken for apart from this one, which will be auctioned off for charity at the Ferrari Gala in New York City on October 17.
Be prepared to spend some eye-watering money on it, though. The base price for the coupe version was €499,000 (P30.6 million) when it was launched, and that's before you add the extra work and the charity angle.