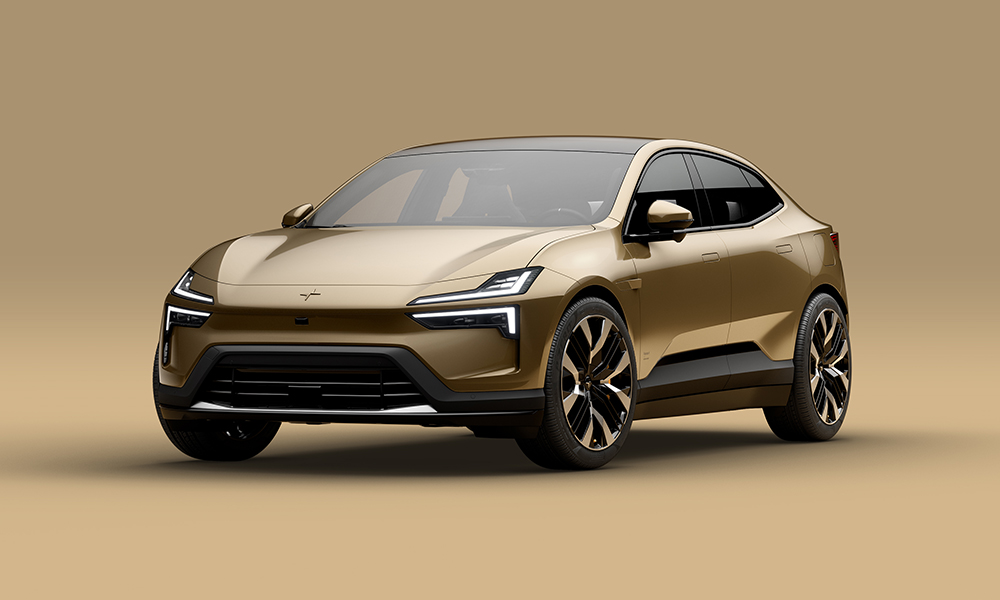 The Polestar 4 is the latest model from the Swedish electric car company. In an attempt to sound stylish, the brand calls this an "SUV coupe." But it's essentially a D-segment crossover.
Built on Geely's Sustainable Experience Architecture, the electric car is 4,839mm long, 2,139mm wide, and 1,544mm tall with a wheelbase of 2,999mm. The crossover rolls on a pair of 20- or 22-inch wheels, depending on the variant.
What differentiates the Polestar 4, though, is the lack of a rear window to enable "a new kind of immersive rear-occupant experience," with the full-length glass roof extending over the second row of seats.
Cool. So, how does the driver actually see what's behind? Well, in place of a rearview mirror, real-time footage from a roof-mounted camera is displayed digitally on a screen.
Speaking of screens, the Polestar 4 has a 15.4-inch infotainment system powered by Android Automotive OS and the Snapdragon Cockpit Platform. Google is built-in so different software such as Google Assistant, Google Maps, and Google Play can be used.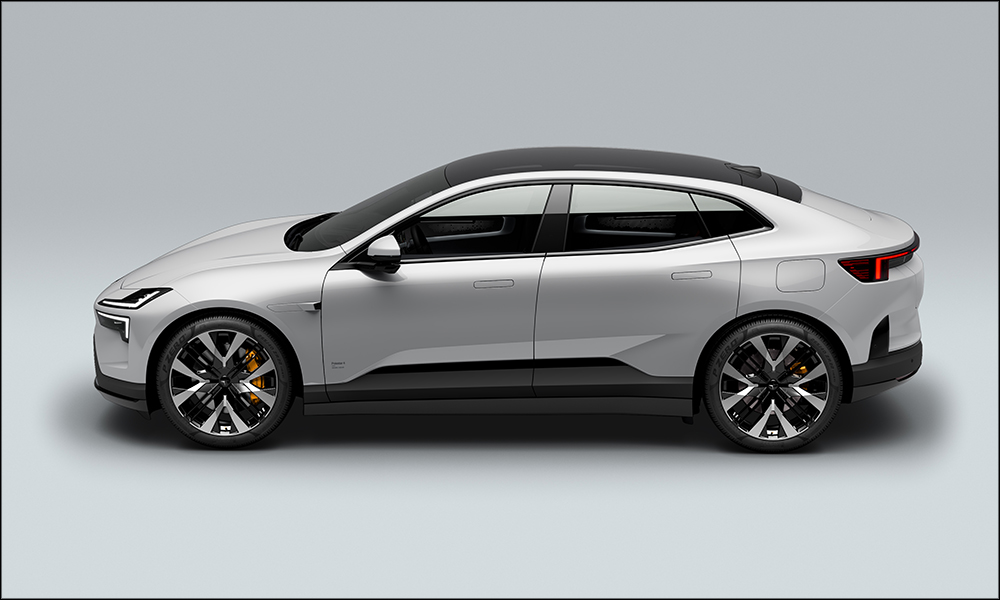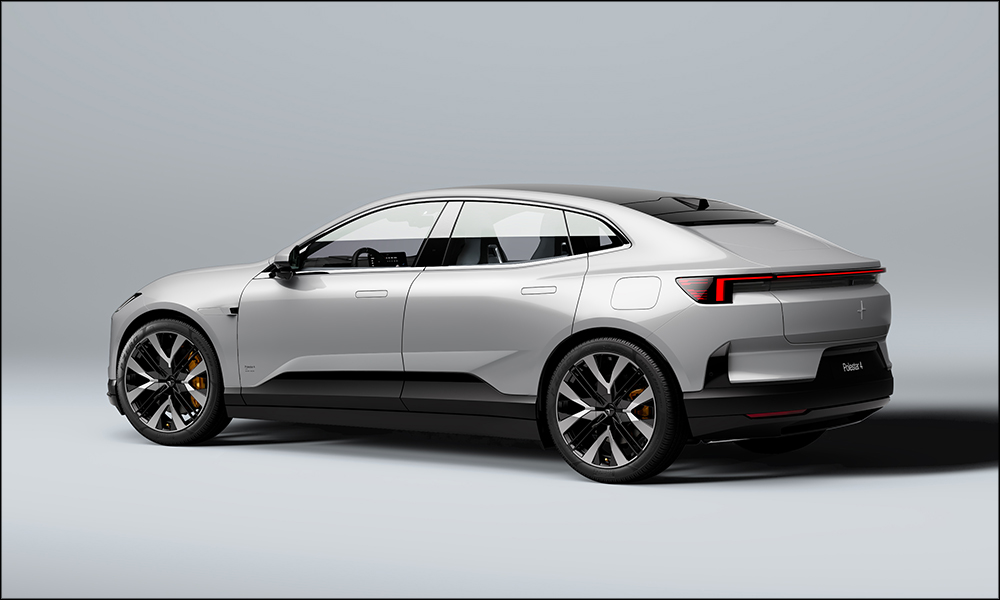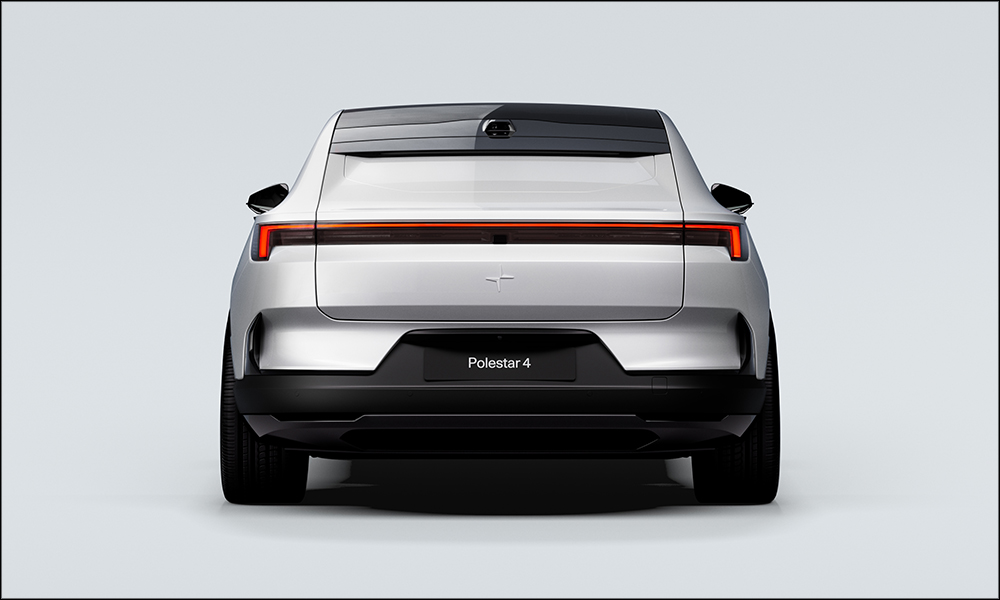 Powering the Polestar 4 is a 102kWh battery, and this is for both the single- and dual-motor variants. The former is rear-wheel-drive, produces 200kW (268hp) and 343 Nm, and has a maximum range of up to 600km. The latter has a maximum output of 400kW (536hp) and 686Nm. A disconnect clutch disengages the front electric motor to allow it to reach a maximum range of up to 560km.
Both variants can charge at a rate of 200kW DC and 22kW AC, and they also have a vehicle-to-load function to power external devices. A heat pump is equipped to precondition the cabin and the battery—not that we'll ever need one here.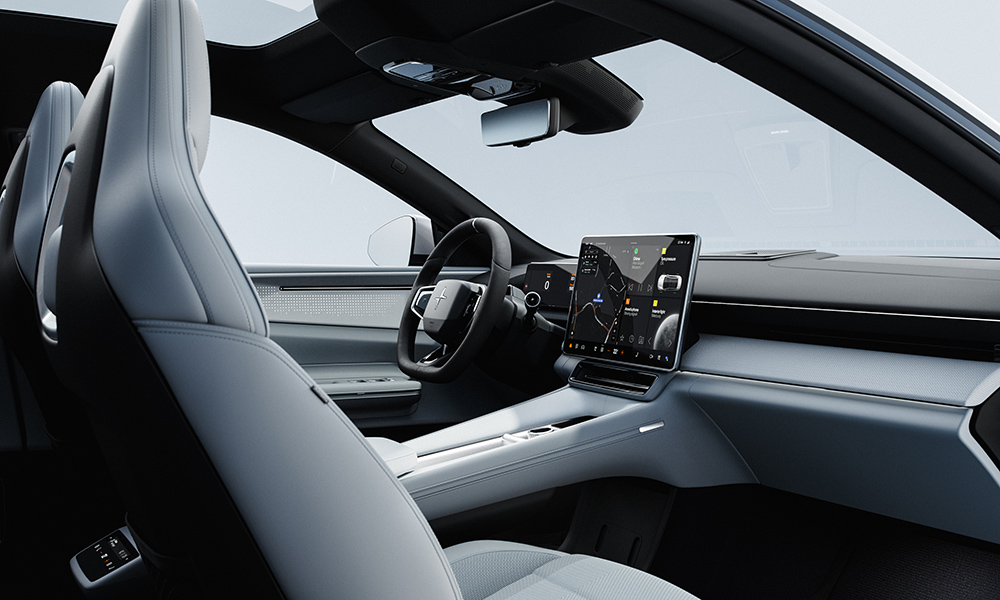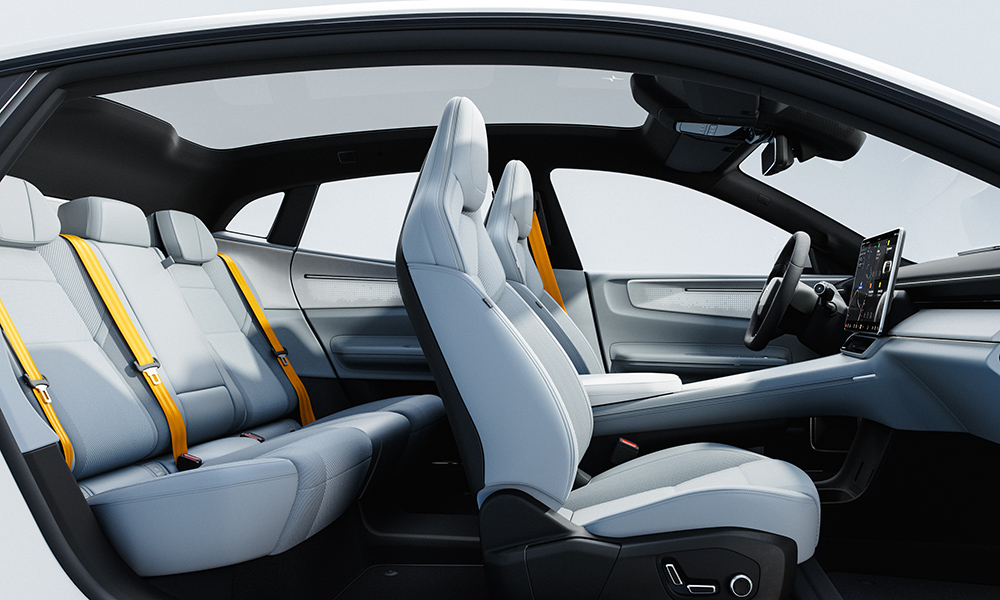 There's no talking about electric cars without mentioning sustainability. And in the case of the Polestar 4, it uses a mono-material approach to make recycling easier. After all, if everything is made of the same stuff, you won't need to spend as much effort segregating it.
To further reduce the car's carbon footprint, recycled materials such as PET and polyester are used for the upholstery. Meanwhile, the floor carpets are made of Econyl, which is essentially reusable nylon.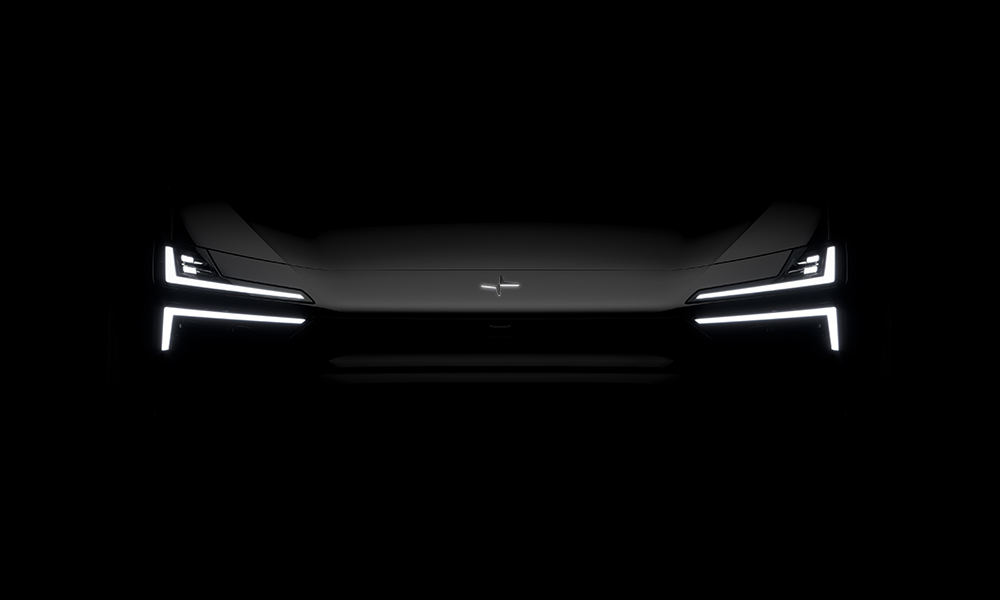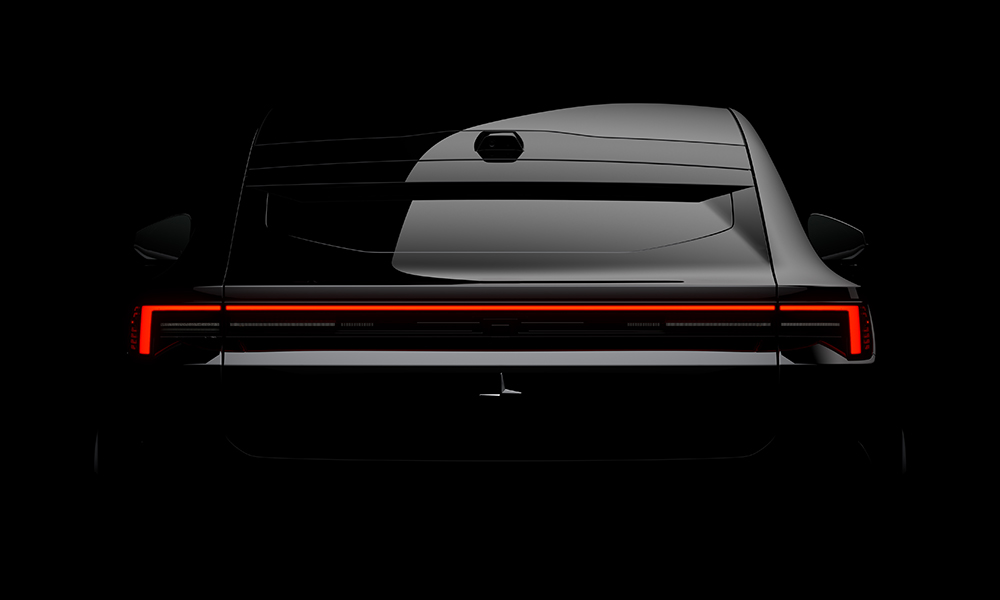 Coming from the company responsible for the three-point seatbelt, it's expected that the Polestar 4 doesn't skimp out on safety. Every modern car must have a fancy name for its driver-aid system, and for this one, it's Mobileye's SuperVision Advanced Driver Assistance System.
In addition to nine airbags, the car has 12 cameras, one radar, and 12 ultrasonic sensors. These include a driver-monitoring camera and a tactile sensor to make sure your eyes are on the road, and your hands are on the wheel.
A 10.2-inch instrument cluster is supplemented by an even bigger 14.7-inch projected heads-up display to relay all the necessary info to the driver while minimizing distraction. And the text even changes from white to yellow in case you ever find yourself driving in snow.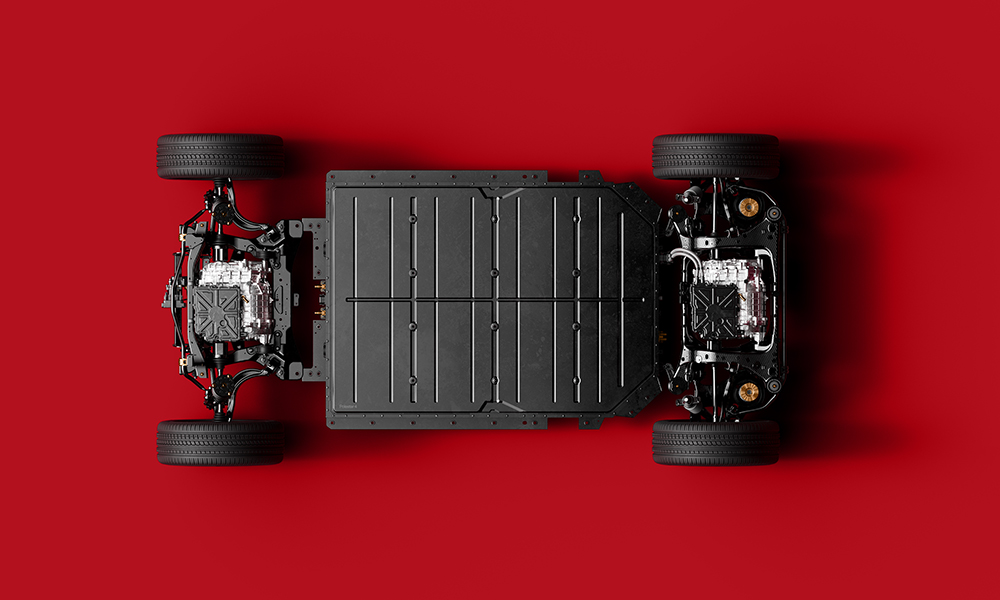 Back in 2010, Geely bought Volvo, which is why it's no surprise that the Polestar 4 will be launched first in China. Production begins in November this year in Hangzhou Bay. The rest of the world will get this EV in 2024 with an indicative launch price of $60,000 (P3.36 million).
Now that Geely is building Volvo's electric vehicles, do you still think China makes second-rate cars?