One of the reasons many people like sport-utility vehicles is their ability to negotiate even reasonably rough roads, especially if you're driving a 4×4 version. But what if you prefer something less boxy and more estate-like? Then you head over to Mercedes-Benz, which has combined the best of both worlds in the new E-Class All-Terrain. The model and the idea itself might not be new, but this latest version sure is, and it promises to combine elegant family-car looks with dirt-road conquering performance. On top of that, it's also packed with plenty of luxury and loads of high-tech helpers.
Let's be clear here: The new E-Class All-Terrain won't replace a G-Wagon or a Defender, but it can offer a good alternative for those among us who realize that we don't really need fully blown 4x4s to cope with the occasional heavy downpour or road construction while driving around town. Thanks to its single-chamber air suspension, this offers up to 46mm more ground clearance than the normal estate or limousine versions while maintaining Mercedes-worthy levels of driving comfort with continuously adjustable damping.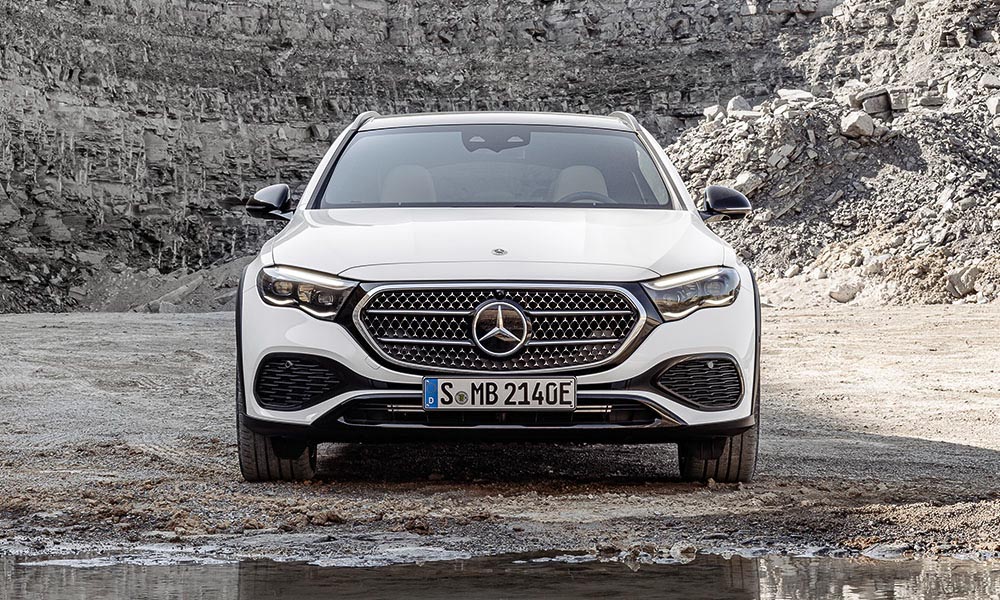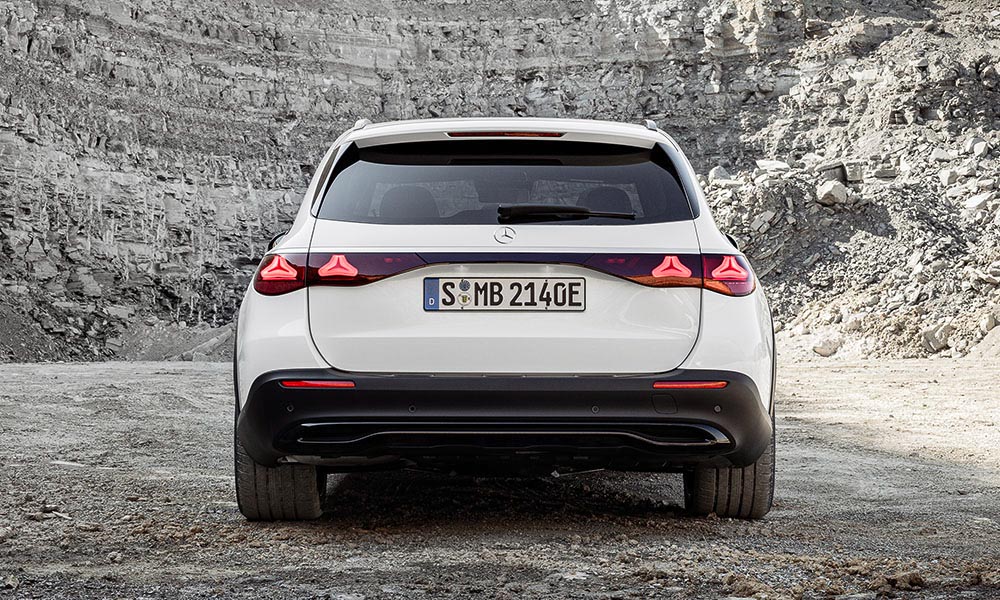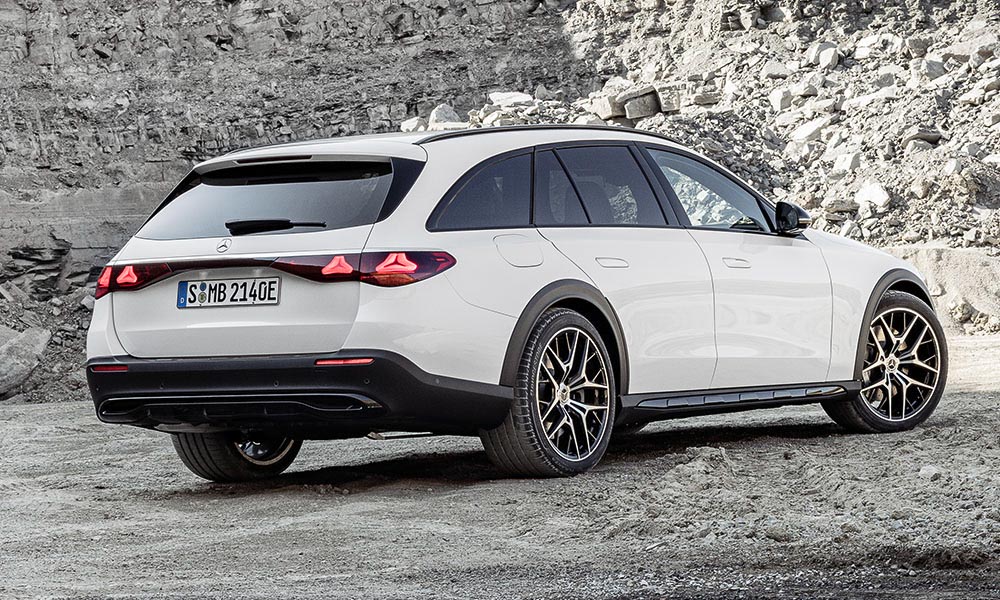 There's plenty of space for luggage with 615L to 1,830L (rear seats up and down) in the diesel and petrol versions, and 460L to 1,675L in the plug-in hybrid.
A 22mm longer wheelbase primarily benefits rear passengers, and a towing capacity of 2,100kg and 750kg (braked and unbraked, respectively) means dragging a decent-sized trailer or caravan along isn't a problem.
Neither is carrying an e-bike or two, as the allowable tongue weight stands at 85kg. Standing 4,950mm long, 1,904mm wide, and 1,497mm tall, the All-Terrain isn't exactly small, and standard 18-inch or optional 20-inch rims underline its confident appearance.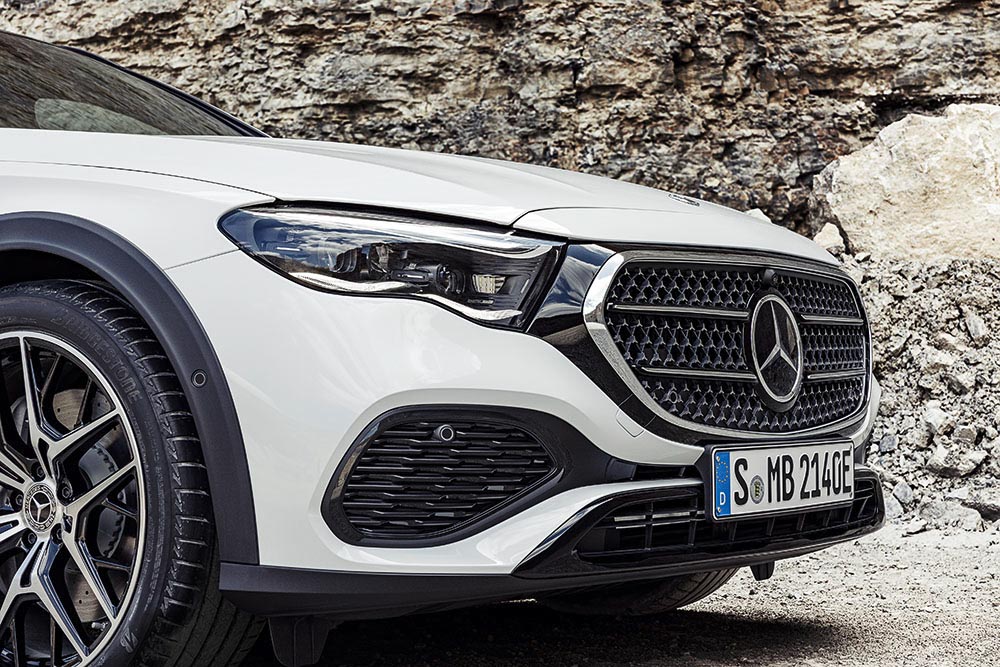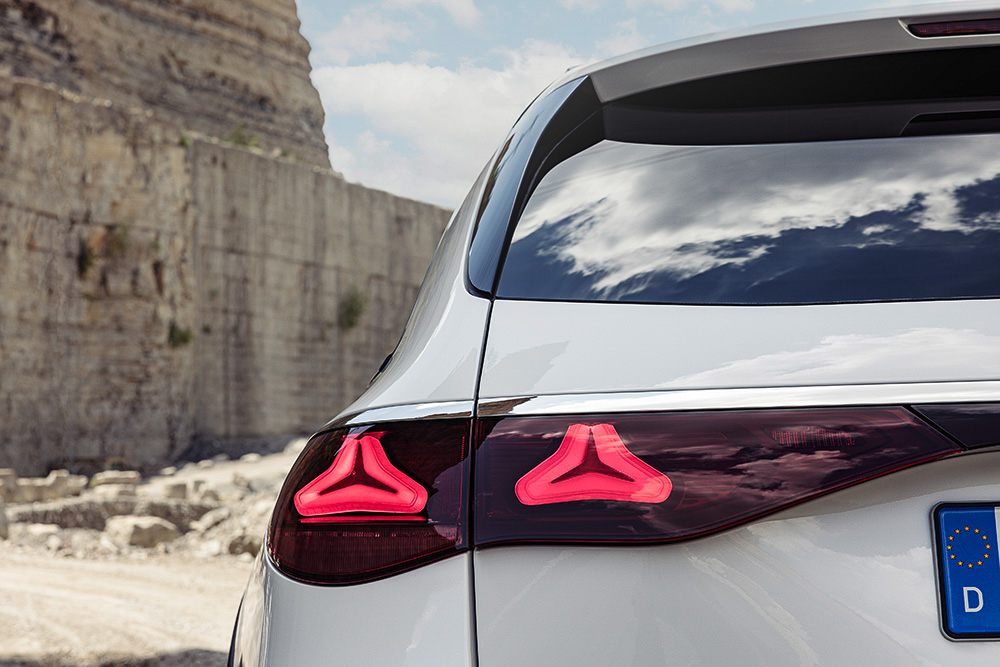 At launch, buyers can choose from three power options: a diesel, a petrol mild hybrid, and a plug-in hybrid diesel, coming in the shapes of the four-cylinder E220d 4Matic, the six-cylinder E450 4Matic, and four-cylinder E300de 4Matic. Power figures are pretty decent at 197hp on the lower-end 220 oil-burner, 381hp on the petrol six-banger, and a combined 308hp for the plug-in hybrid model.
The latter also promises just over 100km of pure electric range at speeds of up to 140km/h, while the mild hybrids get extra 23hp from their integrated starter-generator setups. Slightly plasticky-looking off-road design elements like the wheel arch protectors and a simulated underride rear guard can be combined with an optional illuminated grille frame to complete the outside appearance.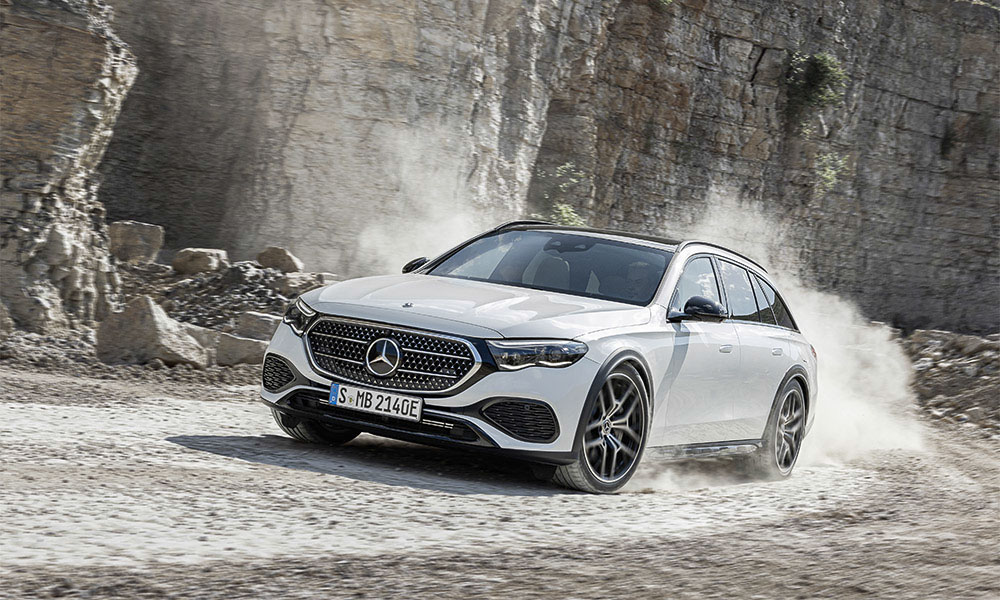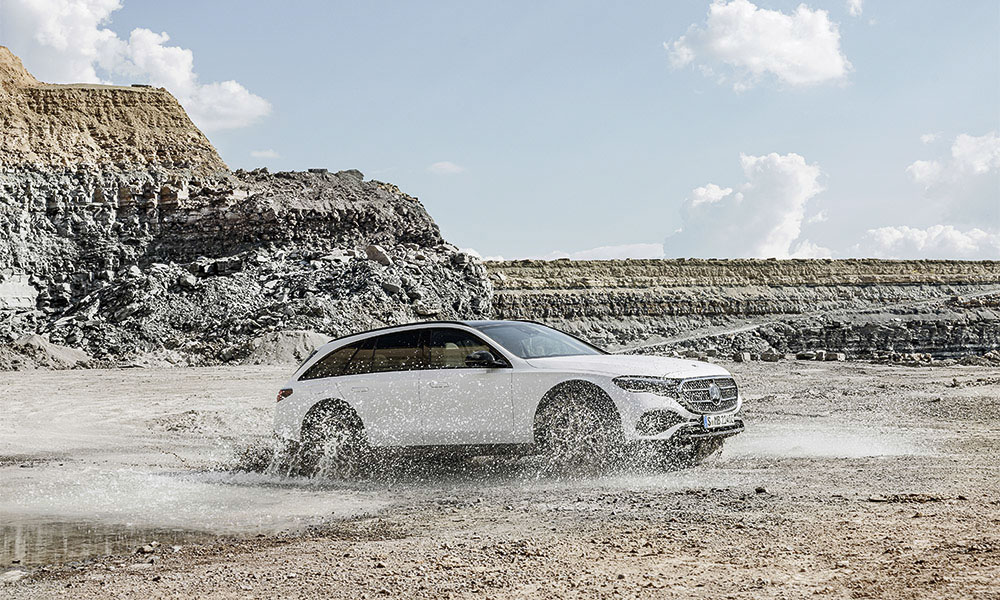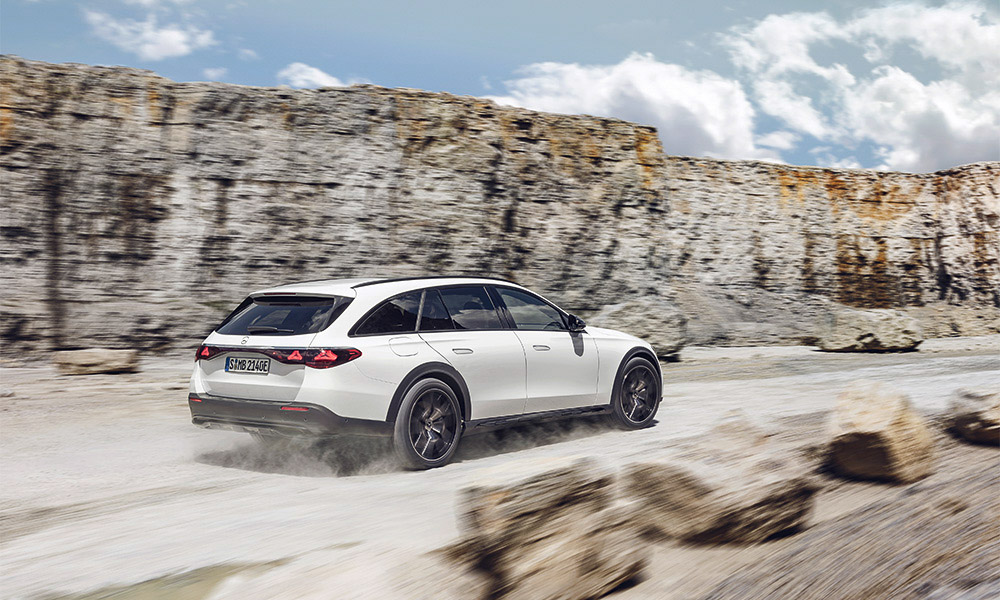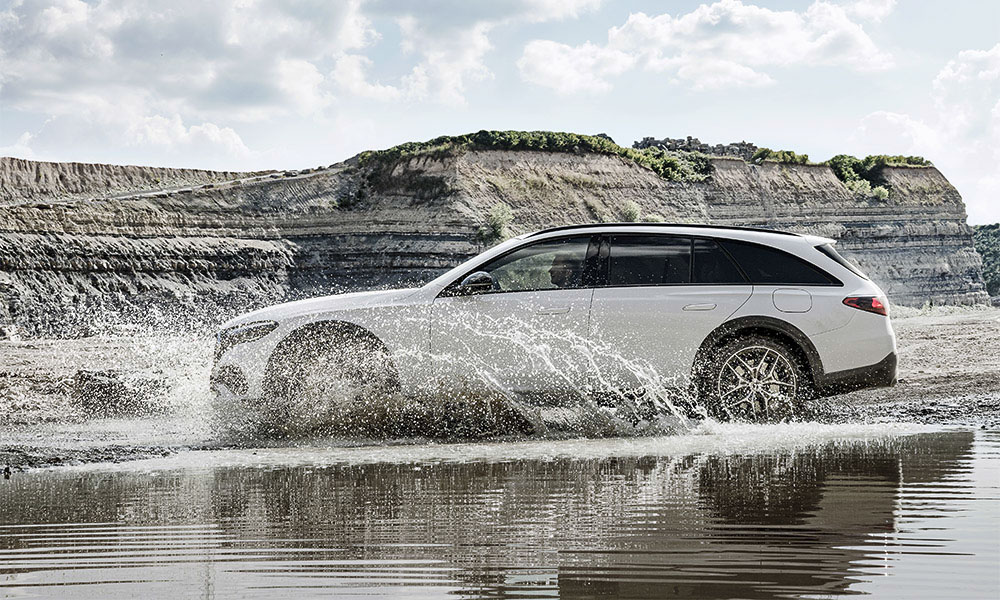 On the inside, it's proper Mercedes luxury as you'd expect, and everything is controlled via the MBUX system. You can use your smartphone or watch as a digital key, set certain presets depending on your preferences, and there's even a program to combat motion sickness should your front passenger be prone to that.
He or she can also enjoy the optional superscreen passenger display that comes complete with anti-driver-distraction function. An active light strip atop the instrument panel and on the doors has also been fitted to give your favorite tunes a little visual boost. And the optional Thermotronic aircon comes with digital vent control, a feature where the front nozzles are electrically repositioned to serve you as comfortably cool as possible.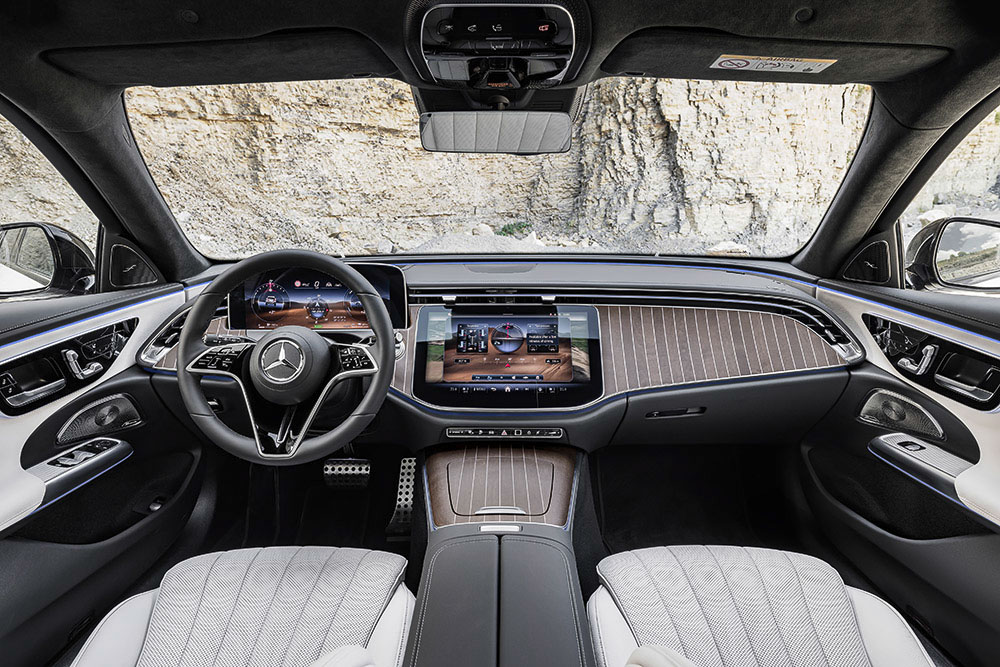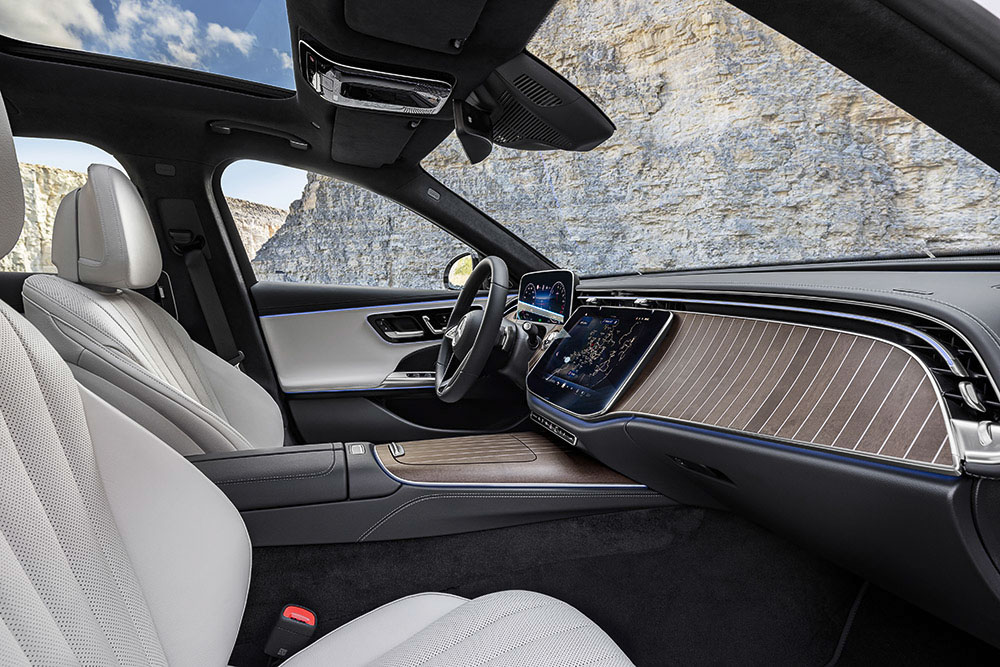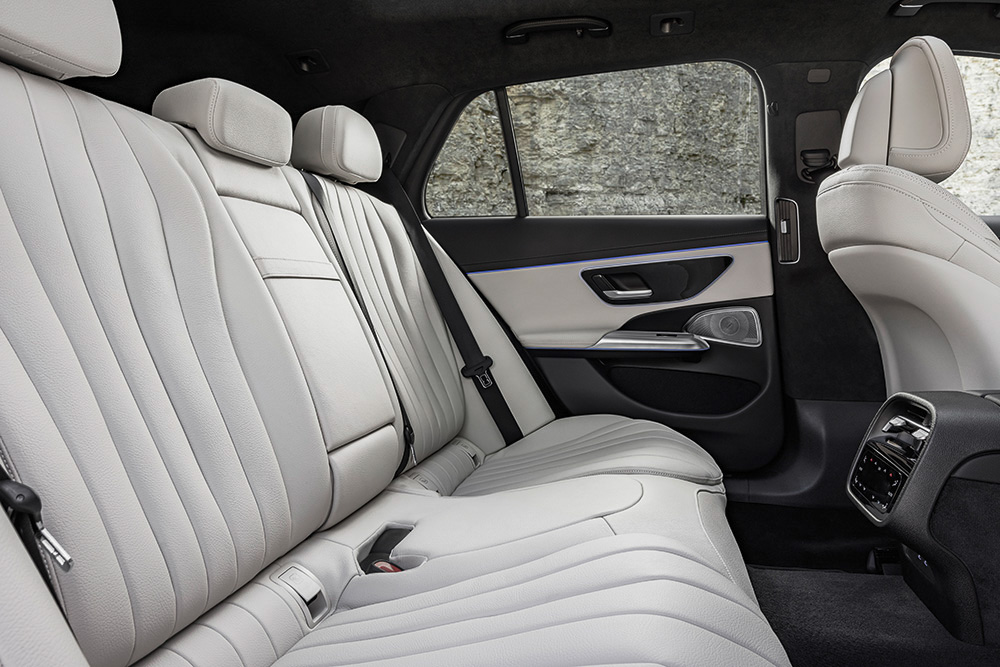 When it comes to electronic helpers to assist the driver and keep everyone safe, it's the usual boatload of features. Active Distance Assist Distronic, Attention Assist, Active Brake Assist, Active Lane-Keeping Assist, and new Active Park Assistant are just some of the features this cargo carrier is bringing to your life.
There's even a Speed Limit Assist to keep you out of trouble, and a ton of airbags—including front and rear side airbags, a driver-side knee bag, and a center airbag in some markets—are available to cushion any blow if the worst case happens.
Pricing has not been confirmed yet, but whatever it costs, we're sure Mercedes will flog plenty of vehicles.