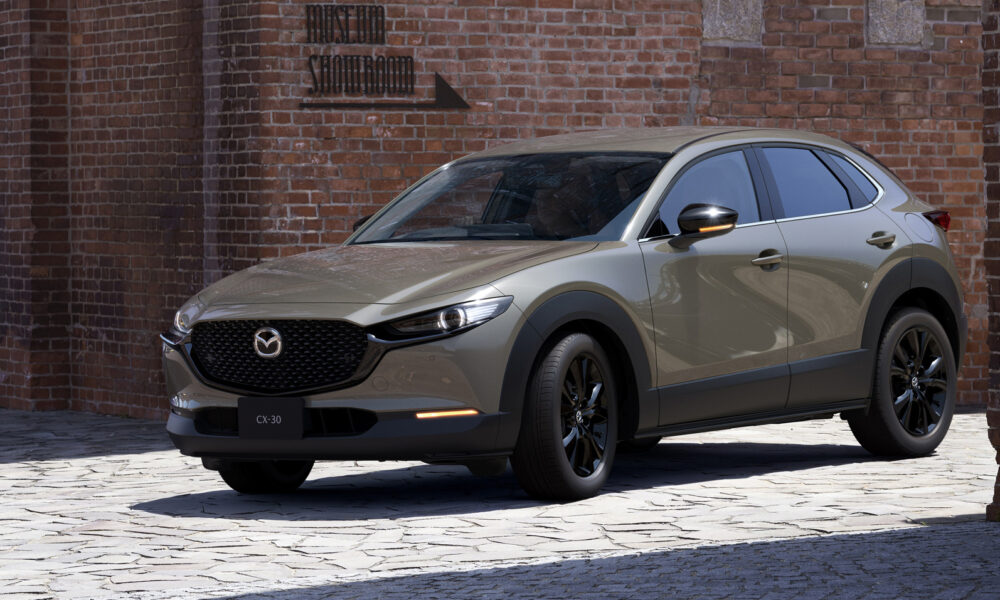 Many consider the Mazda CX-30 to be a lifted Mazda 3, which isn't all that wrong. It shares a lot of interior parts and underpinnings with its sibling, which explains why the vehicle's slight update for 2023 seems extremely familiar if you've been following Mazda news on our site.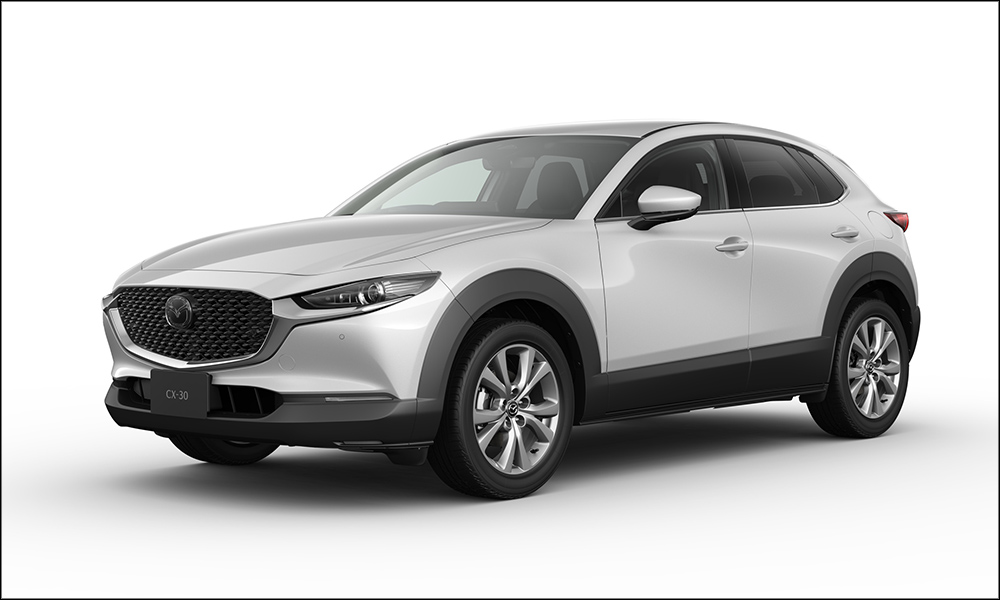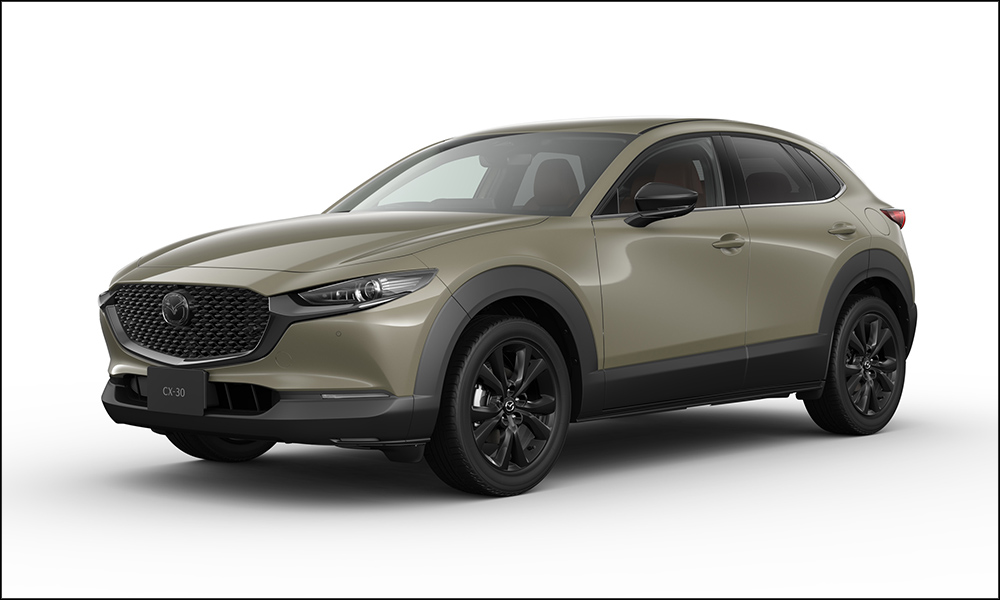 For one, the CX-30 receives two new exterior colors: Ceramic Metallic and Zircon Sand Metallic. The latter is not exclusive to the special-edition model.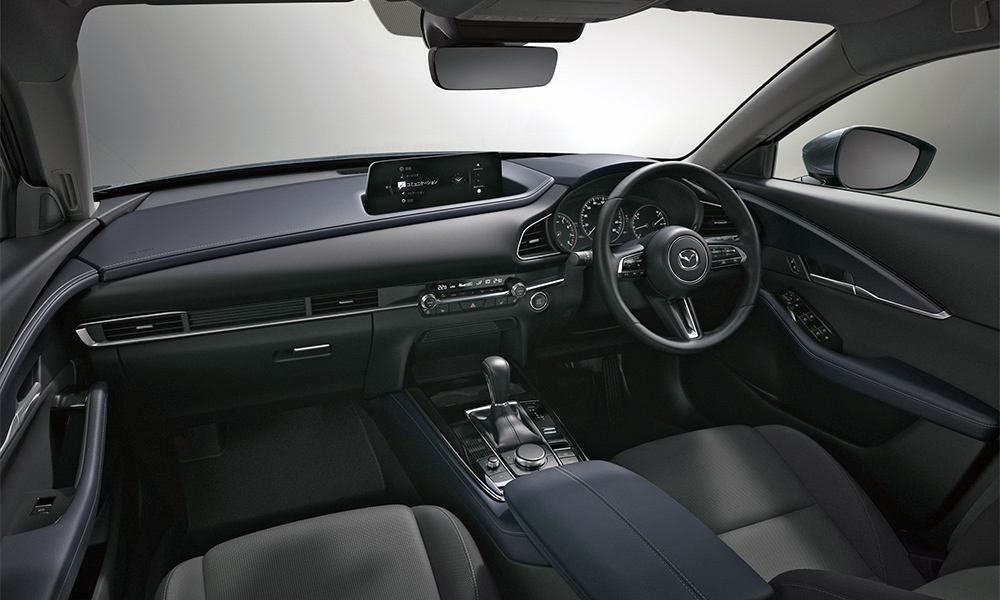 The interior gets the updated 10.25-inch center screen with Mazda Connected services (for Japan only, most likely) that allow you to monitor your vehicle's location and driving condition, and remotely start your engine. A wireless charging pad is added alongside illuminated USB Type-C ports. And wireless Apple CarPlay joins the growing list of features.
The safety suite has also been tweaked, with False Start Suppression control (pedal misapplication) for front and rear, improved pedestrian detection, and a driver distraction alarm.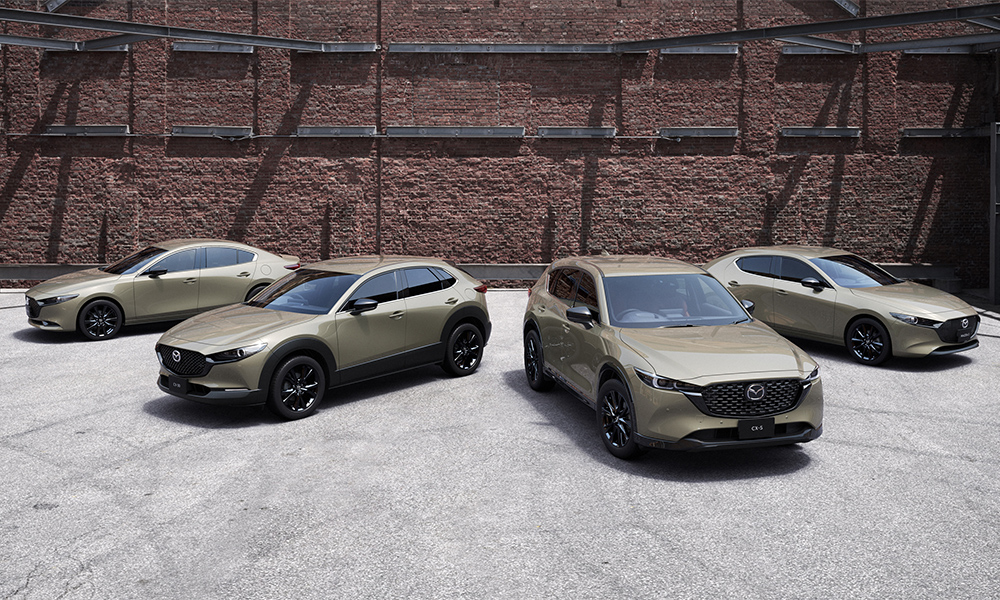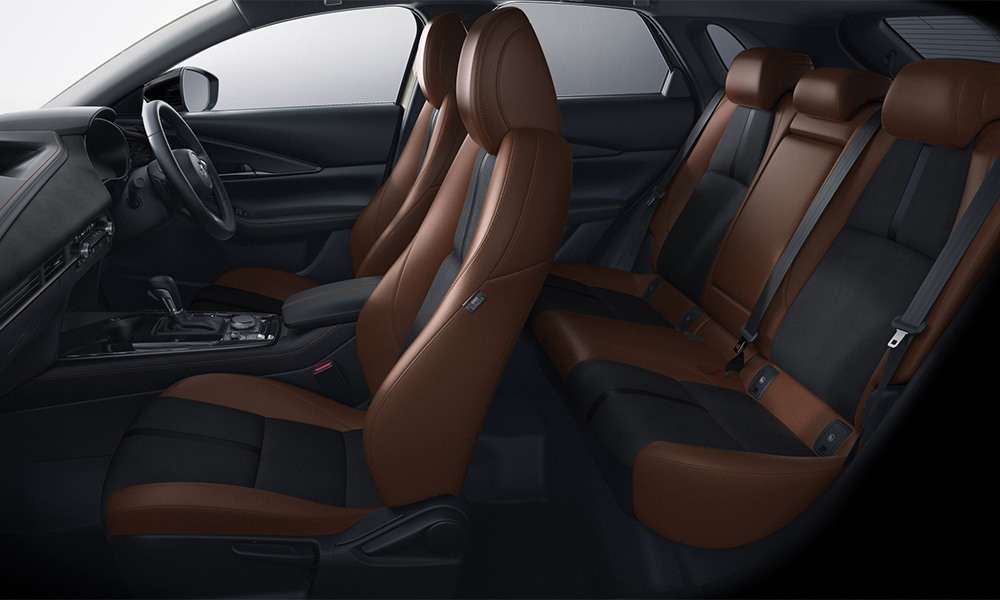 Japan also gets the Retro Sports Edition lineup for the CX-30, the 3, and the CX-5. This is a special edition that is meant to "fuse sportiness with a retro-modern theme."
The changes are all obviously cosmetic, but the cars all come finished in Zircon Sand Metallic, and the mirrors, the wheels, and the grille are blacked-out instead of being chrome. The interior is trimmed in terracotta leather, with black Leganu suede accents on the dashboard and the seat inserts.
Its home market of Japan will receive it first in October this year, with the rest of the world (hopefully including the Philippines) to follow soon.