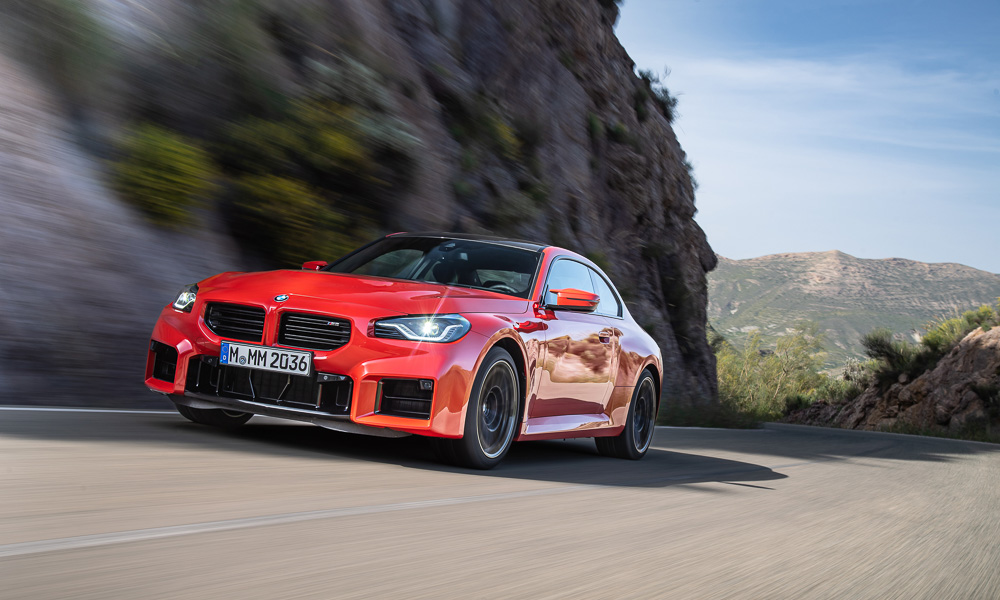 BMW's previous M2 (especially in CS or Competition form) quickly became a real hero car, a fan favorite among keen driving enthusiasts—and something of a bargain for those seeking the very best in Bavarian engineering and build quality, finely honed driving dynamics, and all in a compact, practical and easily maneuverable package. So popular was the M2 for a niche model that BMW sold over 60,000 units of it.
Many considered the M2 as the spiritual successor to the seminal BMW 2002 Turbo in 1973 and the E30 BMW M3, which were important waypoints in BMW's storied history, dominating touring car championships worldwide.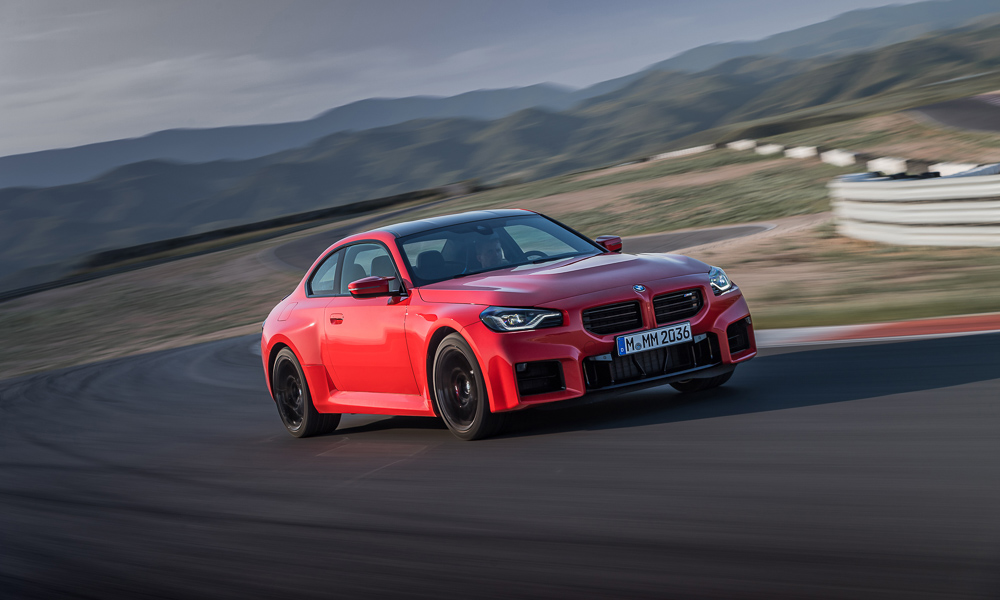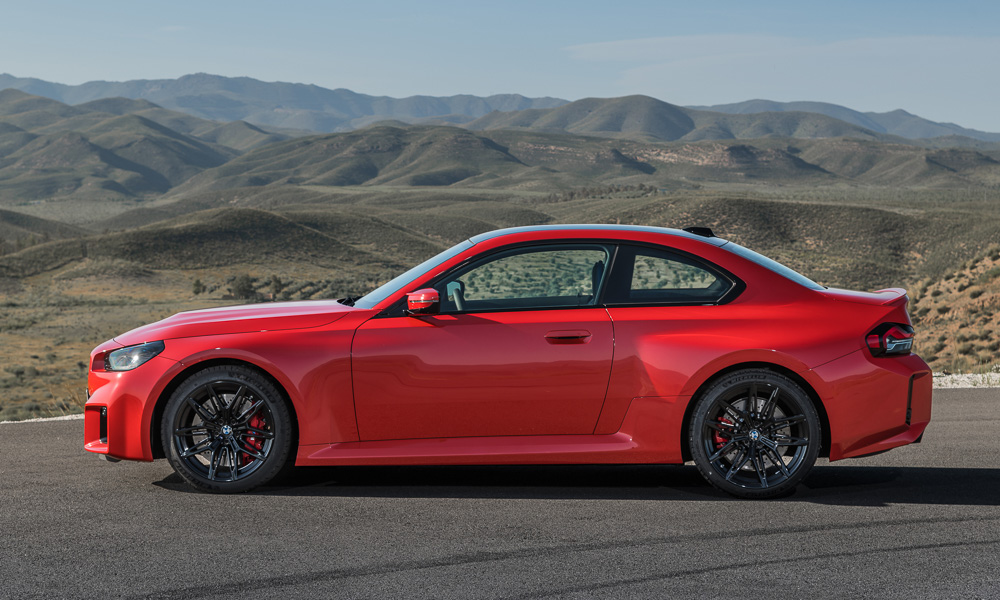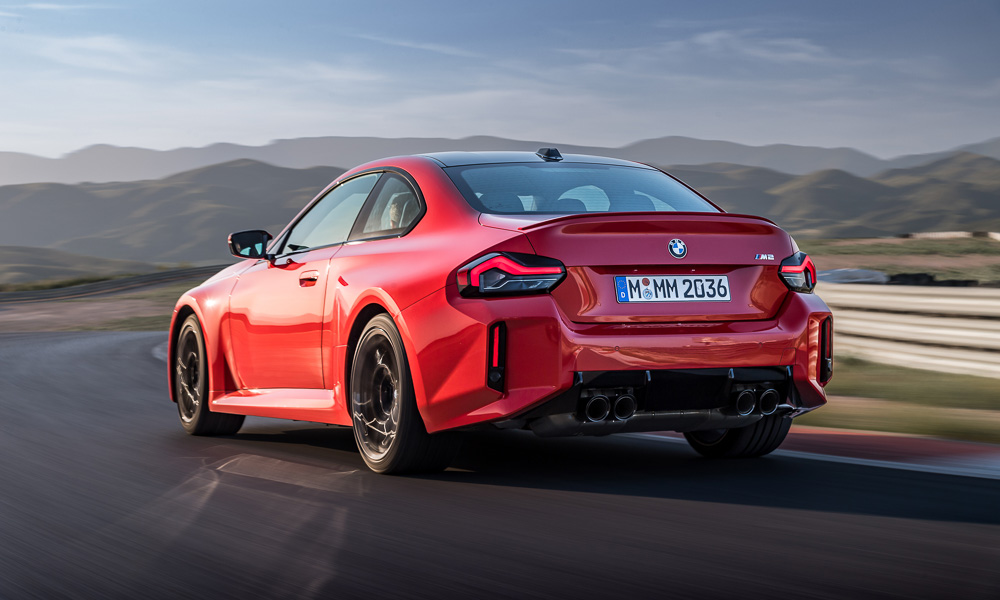 Thus, the latest M2 has indeed very big shoes to fill. It finally adopts the BMW Group's modern CLAR modular platform, riding on a wheelbase that's roughly 51mm longer (two inches is truly significant) coupled with equally wider front and rear tracks. The added wheelbase length should help high-speed stability, while the wider track width will improve turn-in ferocity and agility.
The front features BMW's signature kidney grille, which thankfully does away with the oversized versions found in the M3/M4 and the new 7er arriving in the country soon. But it's still categorically big, framed by a somewhat out-of-place front bumper cover with various ducts and vents feeding the numerous heat exchangers for the engine and the brakes.
Expect the formal global launch in April 2023. Interestingly, the M2 will be built alongside the regular 2er at the BMW Group's San Luis Potosí Plant in Mexico.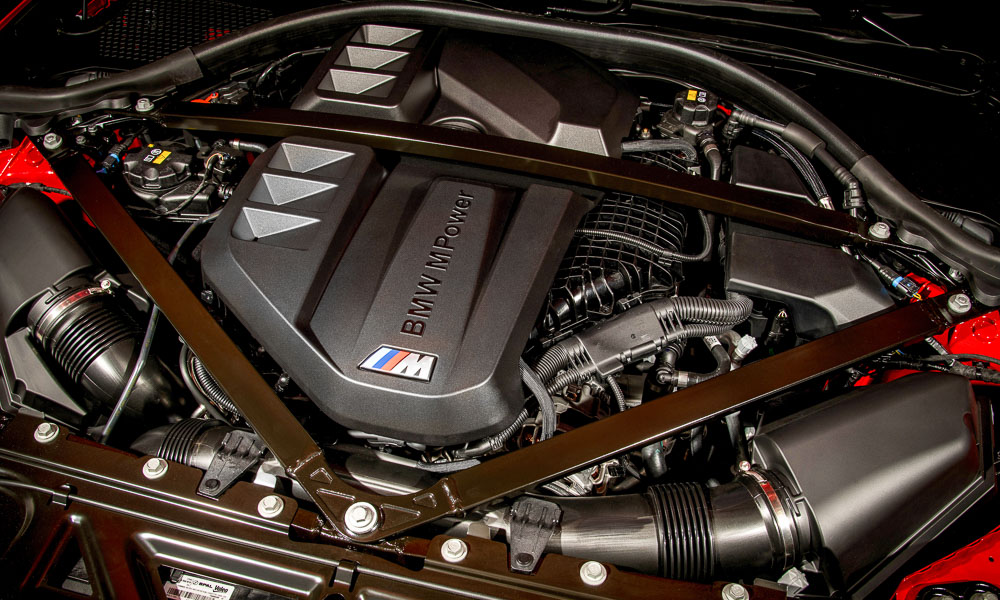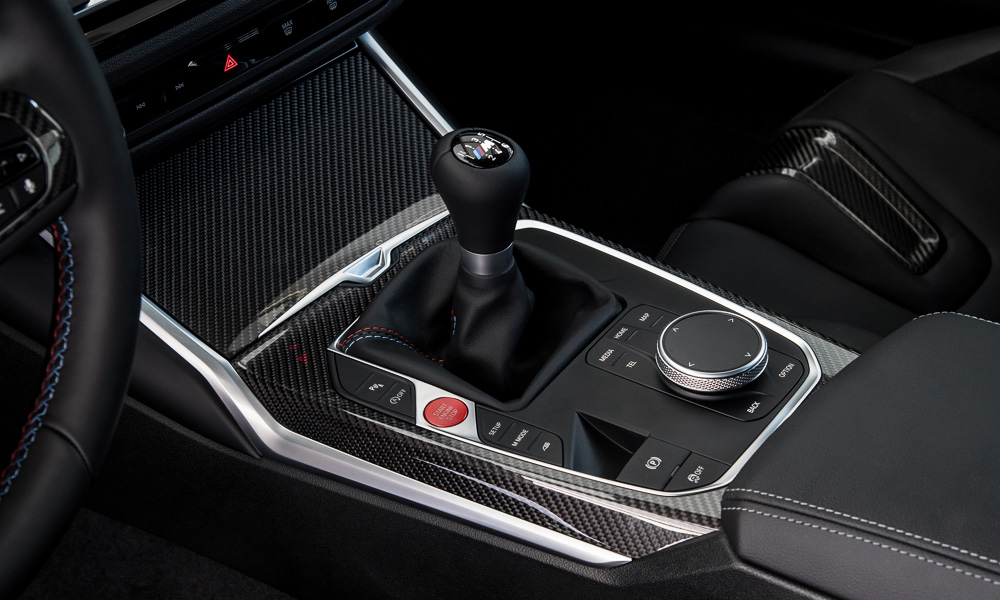 As with any proper M car, the all-new G87 M2 will feature a 3.0-liter, twin-cam 24-valve direct-injected, TwinPower twin-scroll turbocharged, intercooled and Valvetronic-equipped six-cylinder alloy engine code-named S55 producing a stout 460hp and 550Nm, delivered over a broad rpm range between 2,650rpm and 5,870rpm.
Redline is a stratospheric 7,200rpm, with BMW ensuring that the straight-six sounds as melodious as ever despite a large snail hanging on the side. Drive is sent exclusively to the rear wheels via a standard eight-speed Steptronic automatic transmission with Drivelogic. A six-speed manual transmission is available as an option.
While enthusiasts might bemoan the presence of an automatic on an M car, BMW promises that the slushbox with its Drivelogic software allows for super punchy and very fast and responsive shifting, and enables seamless downshifting to the lowest possible gear when transitioning from cruising to flat-out driving, making for stupefying forward progress.
The Gear Shift Assistant also allows for perfectly rev-matched downshifts when attacking corners on the track or your favorite winding roads, letting you be in the perfect gear for quick corner exits while providing smooth, slip-free corner entry under braking.
It can also be deactivated completely in the M setup menu. For analog drivers, the six-speed should be a joy. BMW promises 4.1 seconds for the 0-100km/h sprint with the eight-speed Steptronic, and a slightly slower 4.3 seconds for the six-speed.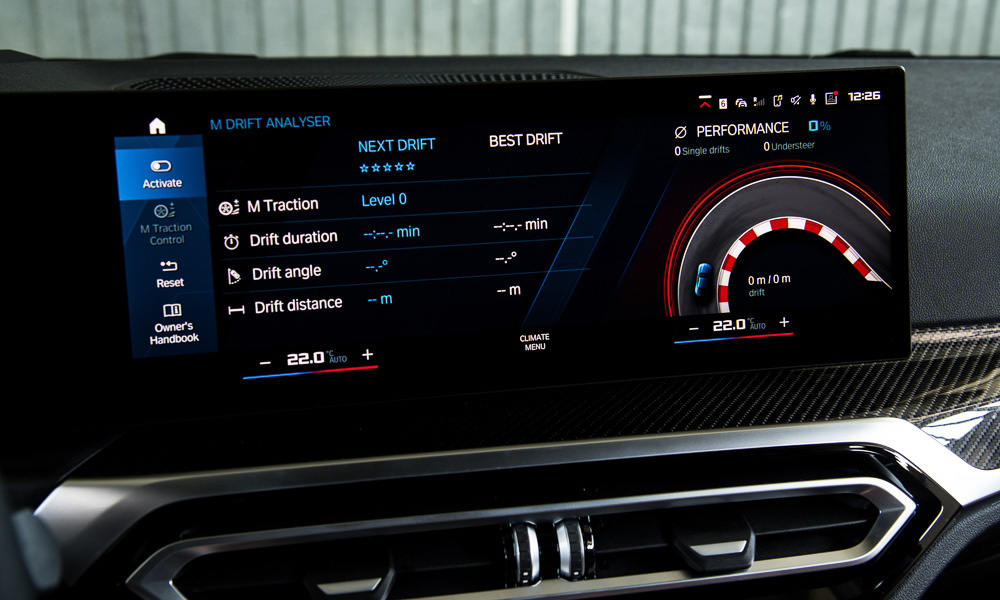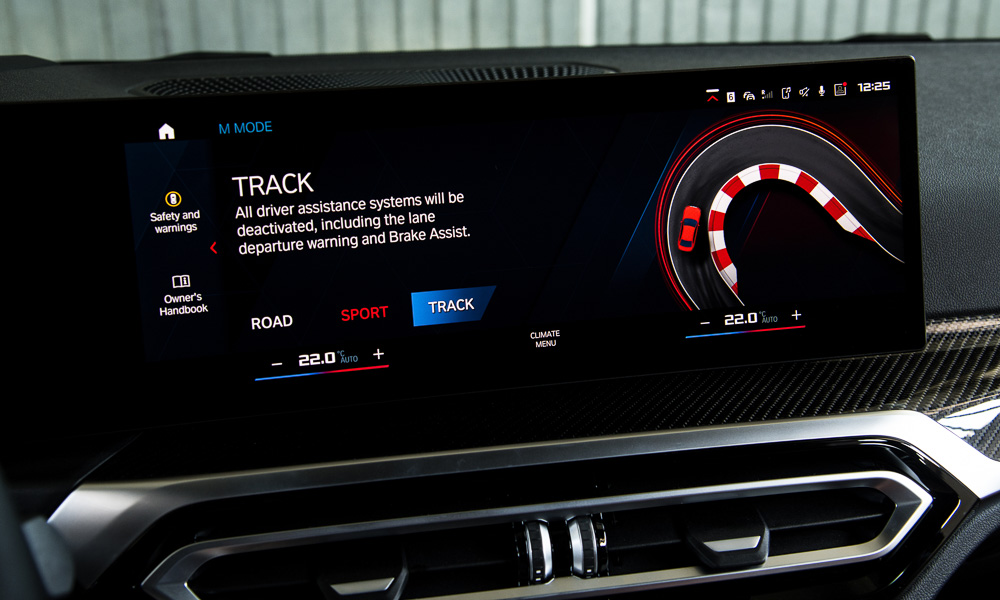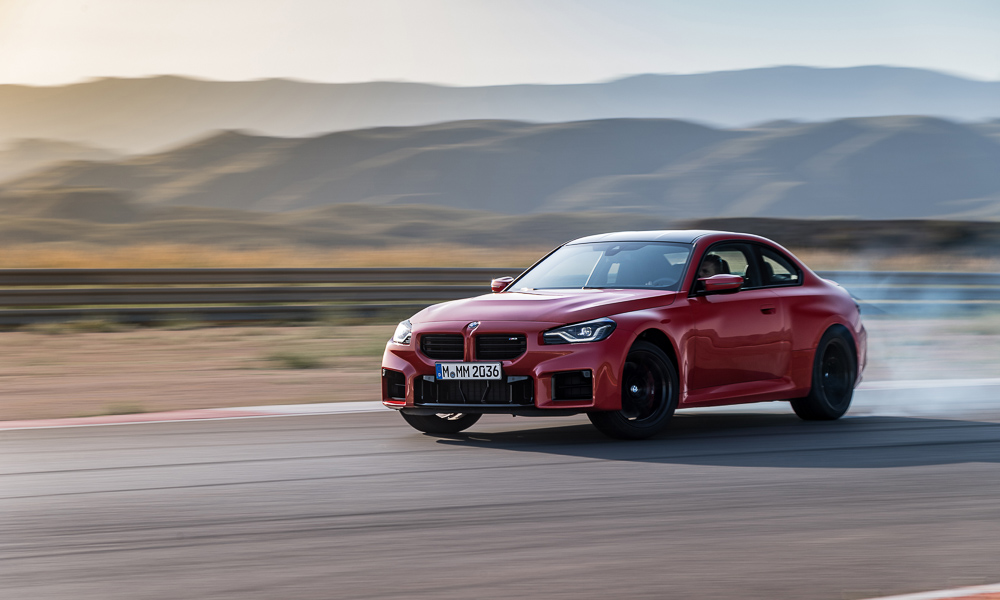 Of course, acceleration isn't just the M2's strong suit: The M Traction Control and the Active M Differential make possible just the right amount of slip with 10 levels of traction setting, going from grip to drift depending on your mood, skill, and road conditions.
Double staggered 19-inch front and 20-inch rear tires, with optional road-legal R-compound tires, are available. Adaptive electric dampers, six-piston front and single-piston rear brakes, and variable M Servotronic Steering round out the footwork.
BMW also threw in the M Drive Professional Assistant Software that has the Drift Analyzer and Lap Timer with a heads-up display. The M Mode button on the center console can be used to adjust the level of driver assistance and intervention, with a choice of Road, Sport or Track settings.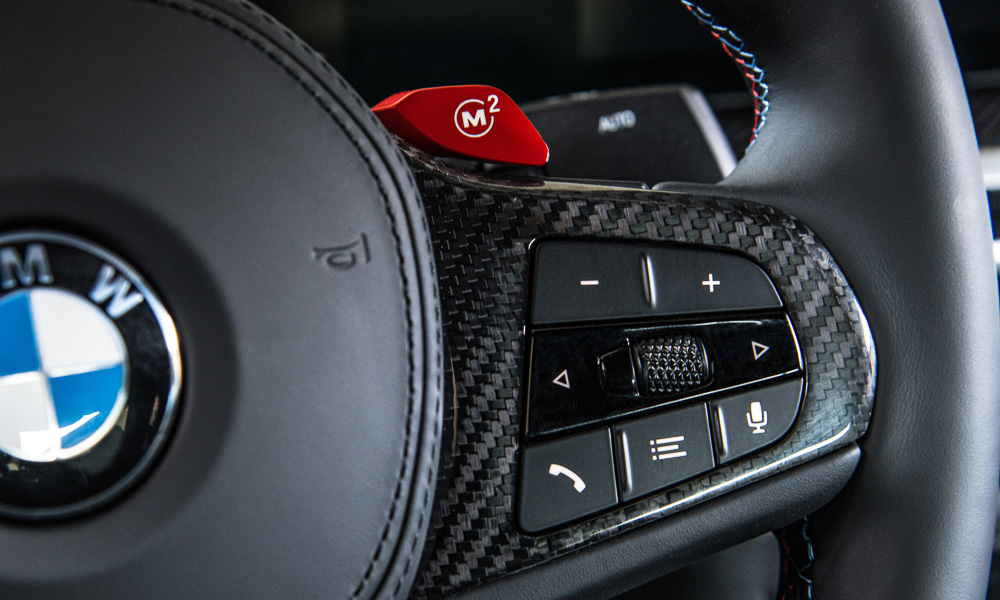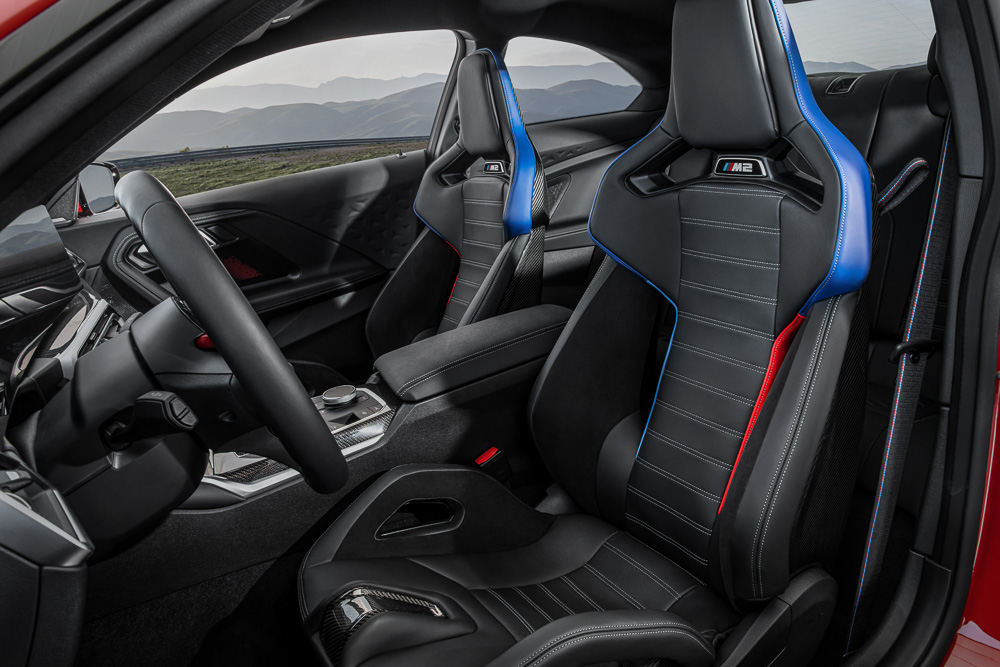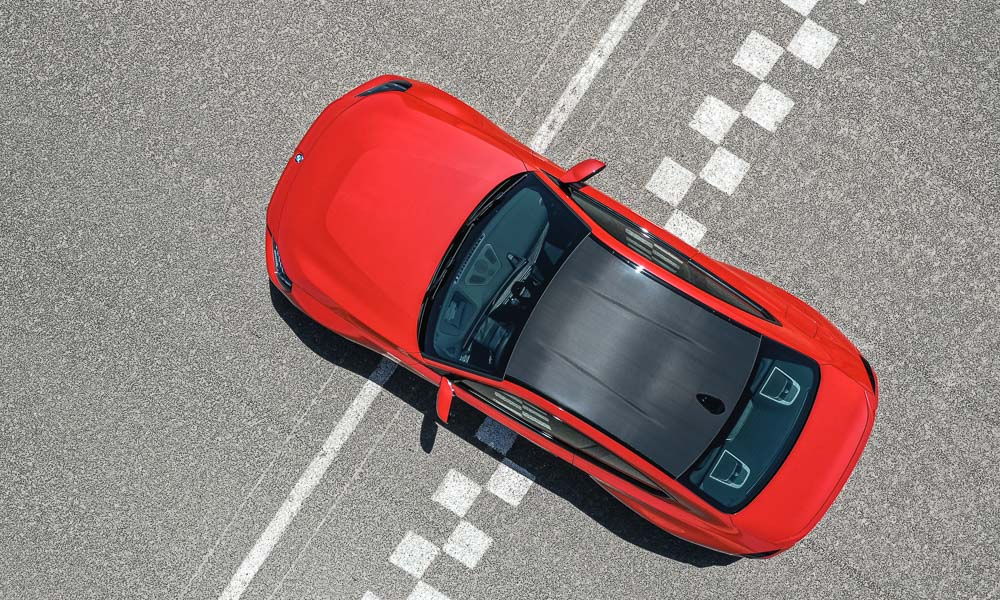 More aesthetic and performance options can be had in the form of M carbon bucket seats that reduce weight by 10.8kg and add a level of security on track, a carbon roof to lower the center of gravity, interior trim strips finished in more carbon fiber, and the aforementioned road-legal track tires.
And remember, the M2, just like all BMWs, has that perfect 50:50 front-to-rear weight distribution that promises scintillating handling on the limit.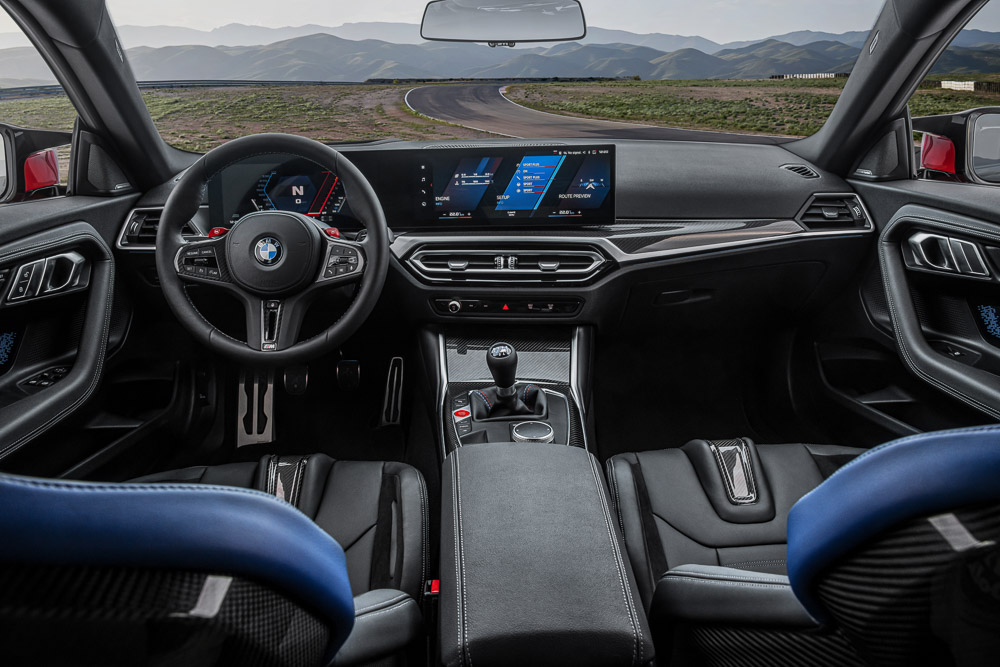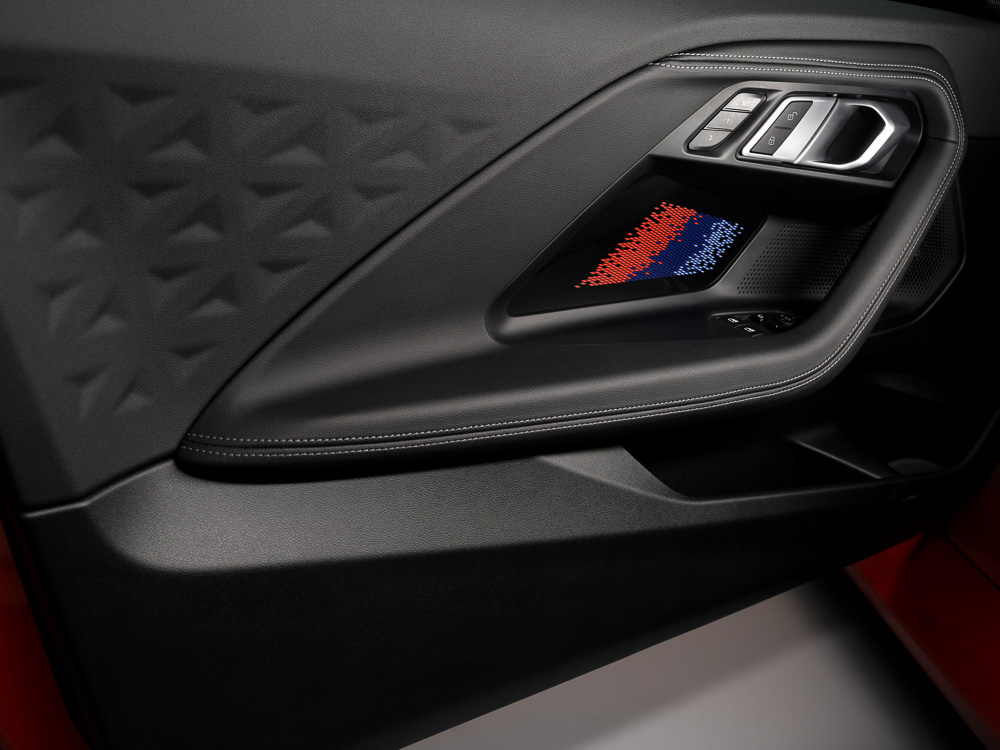 It's not all hardcore, of course. As with any proper GT, the M2 has three-zone climate control, BMW Live Cockpit Plus, and surround-sound infotainment system with the latest BMW iDrive displaying information on a 12.3-inch touchscreen display. Apple CarPlay and Android Auto are standard.
Lastly, the new G87 M2 is as safe as any modern BMW with the inclusion of ABS-EBD brakes, traction/stability control, multiple airbags, front collision warning, lane-departure warning, and active cruise control.
Excited? You bet! Fingers crossed, it won't cost a massive fortune and will still be accessible, price-wise, to a large, discerning and demanding enthusiast base. This is another iconic model in the making.