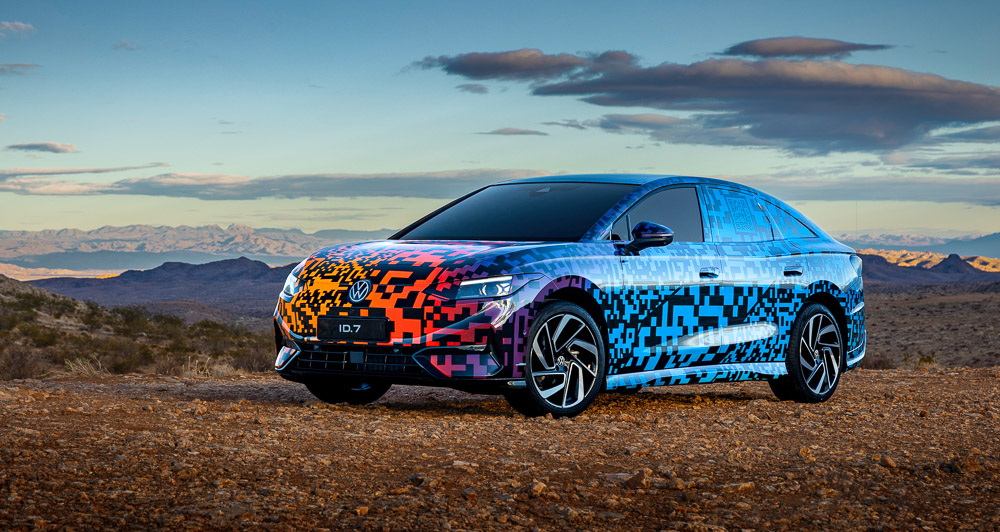 For a while now, Volkswagen's reputation has been suffering, no thanks to the lingering effects of the Dieselgate scandal. But to be fair to the German company, it continuously takes measures to atone for such missteps. And the ID. line of vehicles is just that. In just a few years, the firm has already launched five vehicles from this electrified series. And at the Consumer Electronics Show 2023, the brand is about to tease us again with another ID. vehicle.
The ID.7 is based on the ID. Aero concept vehicle previewed in China before. The new car still rides on Volkswagen's modular electric drive matrix (MEB) platform. With a super long 2.97m wheelbase and short overhangs, the car offers a lot of room inside. Do note that the ones you see in the photos aren't the final production model. But the carmaker has made the show car interesting.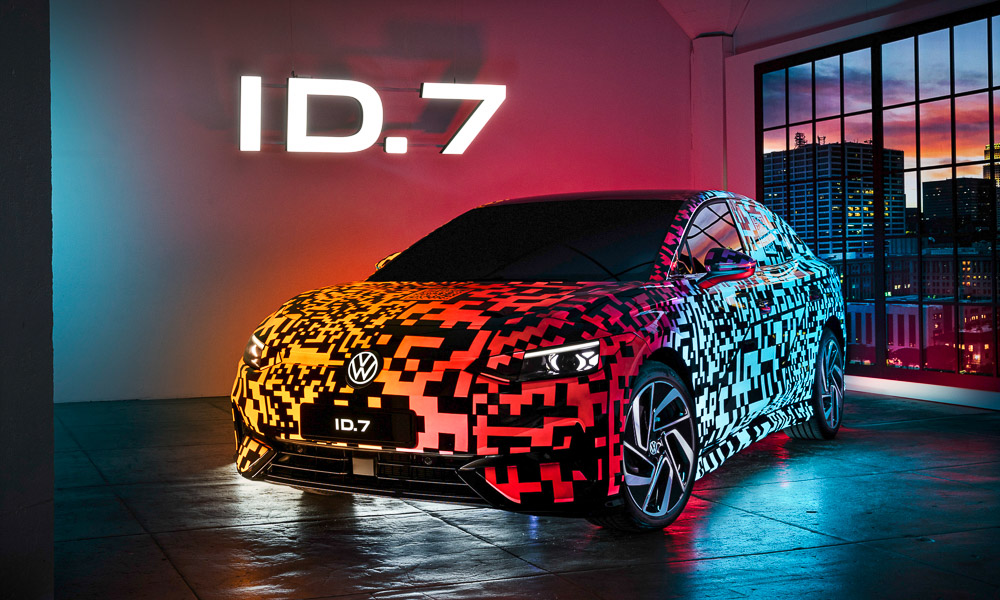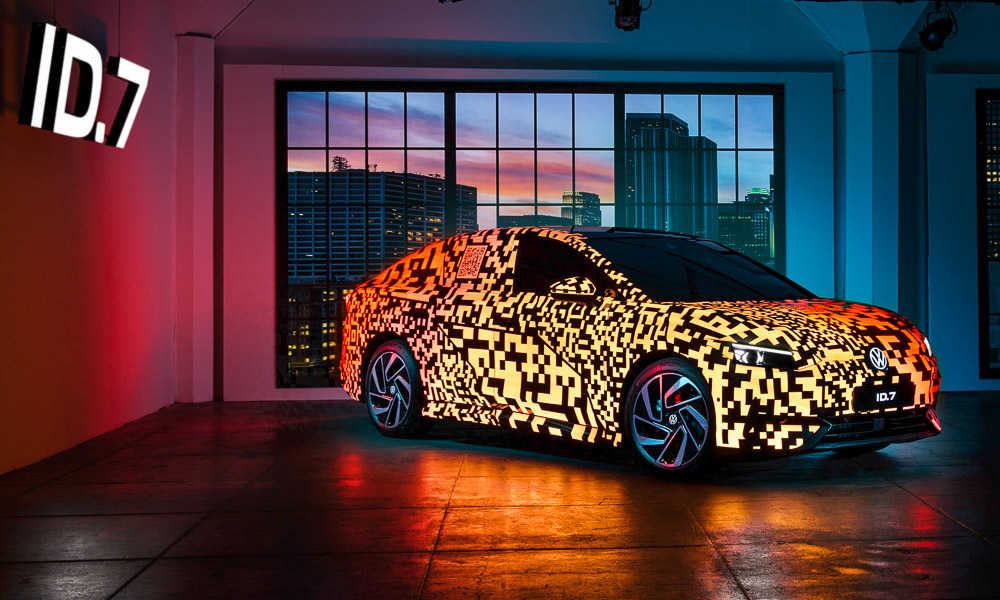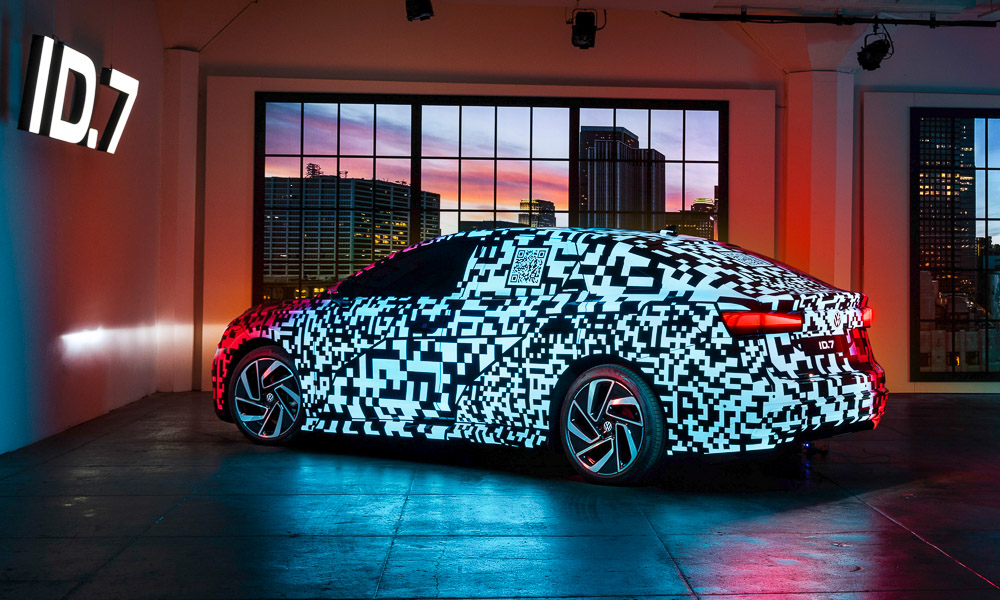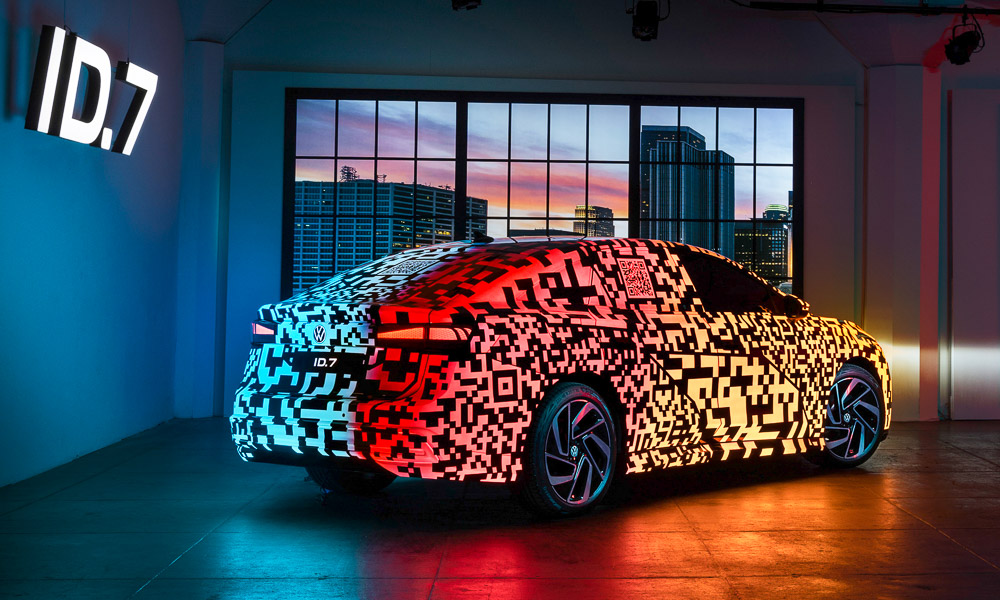 First is the Smart Camouflage. This special finish uses 40 layers of paint to hide the true shape of the car. The show car looks like a huge QR code, with the actual and functional QR codes found on the rear door's windows and on the hood. But the paints used are no ordinary colors. Some are conductive, while the others have insulating properties.
The paint in 22 areas on the vehicle can be electronically controlled to light up. Connected to a sound system, the electroluminescent paint makes the car a huge visualization of the music being played.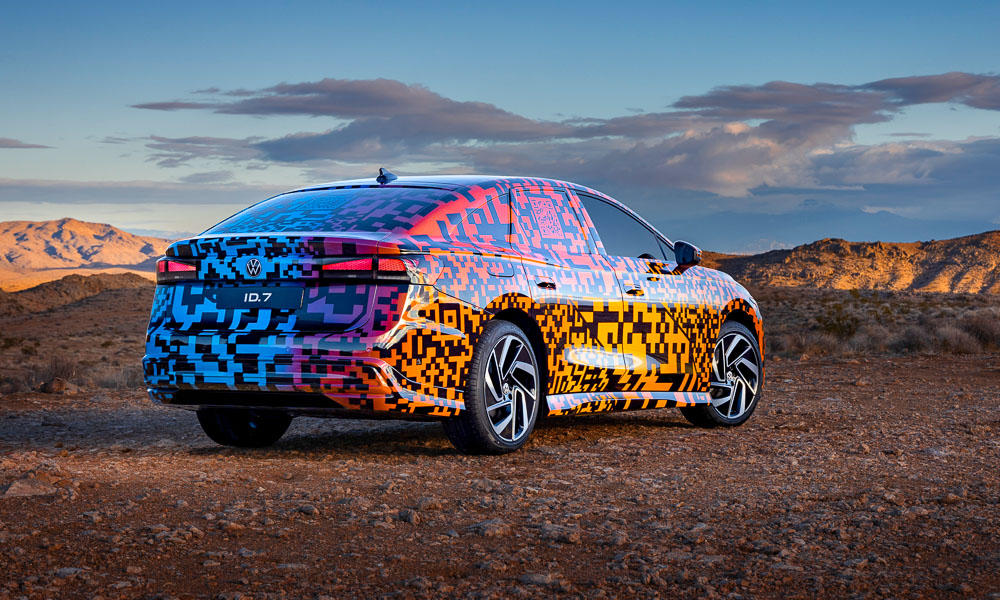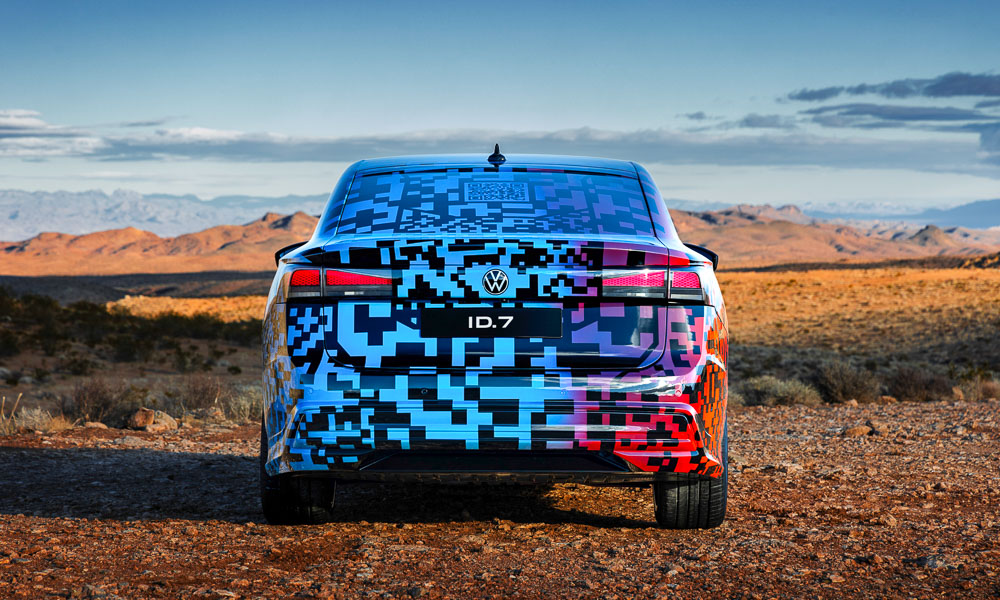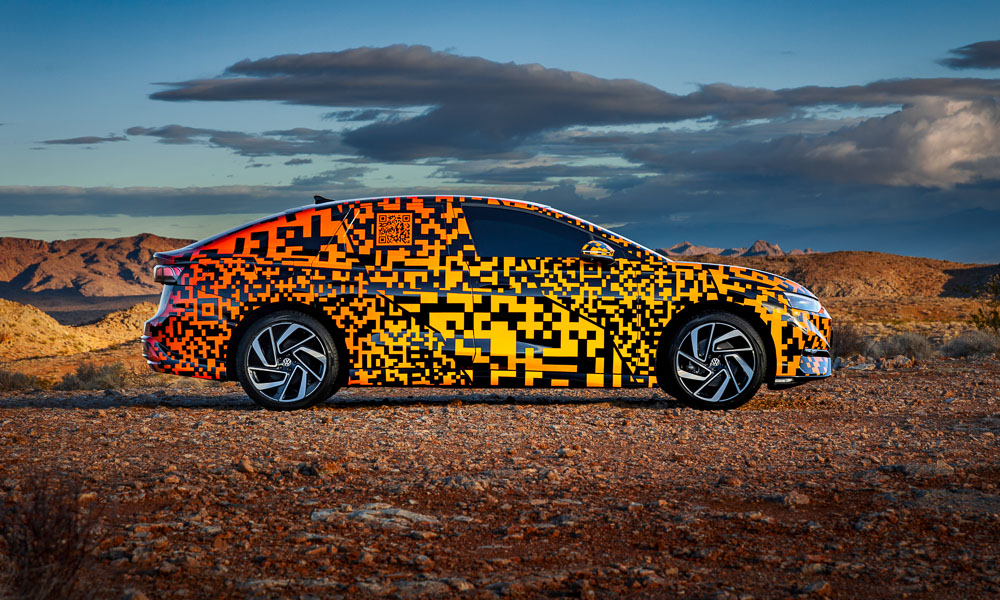 Behind that finish is an aerodynamic body with a super-low coefficient of drag. The front end, the roof, the air intakes, and the sides all help make the car cut through the air, which reduces energy consumption, thereby increasing the driving range.
Other special gimmicks features include a new display concept, an augmented-reality heads-up display, a 15-inch screen, integrated HVAC controls on the infotainment system, and illuminated touch sliders.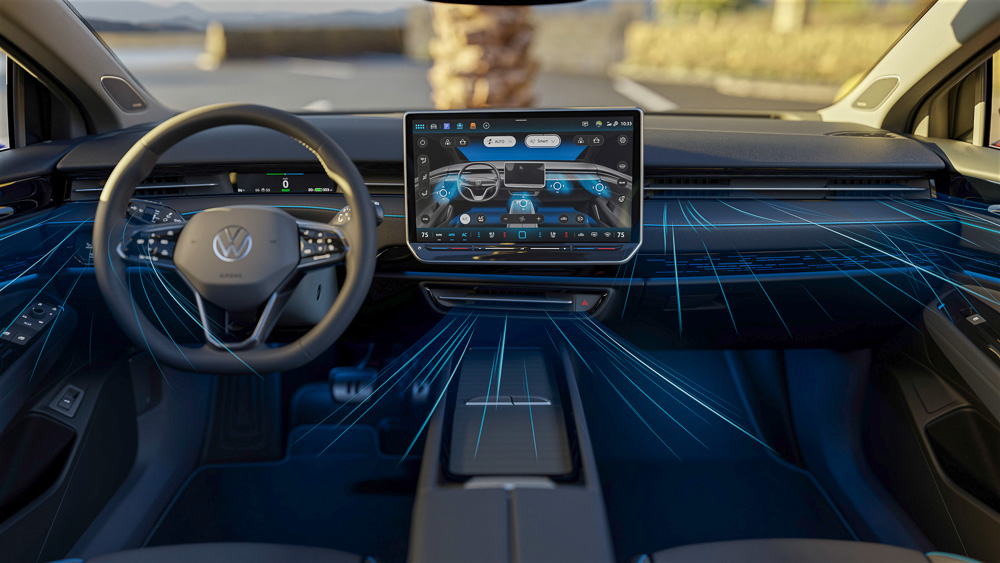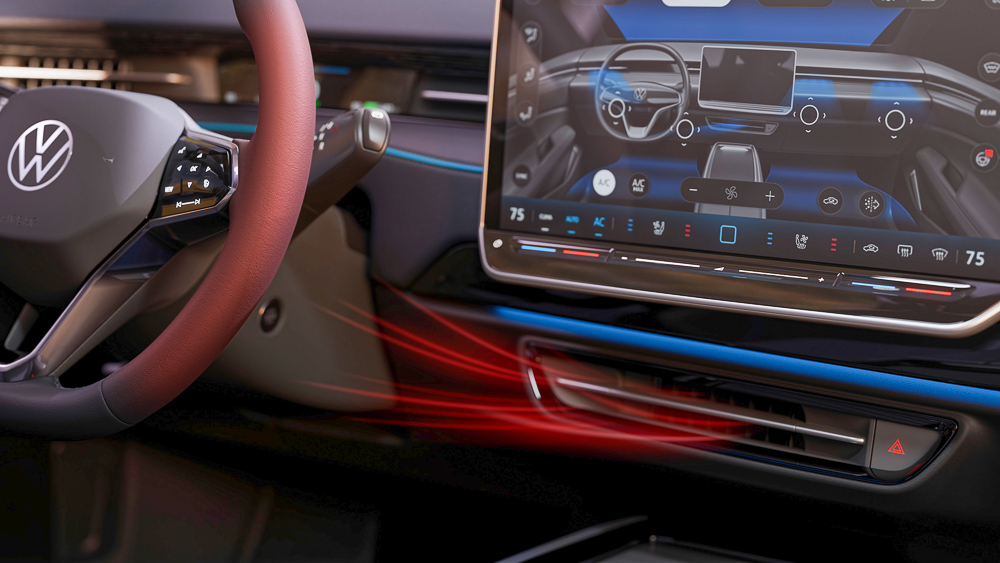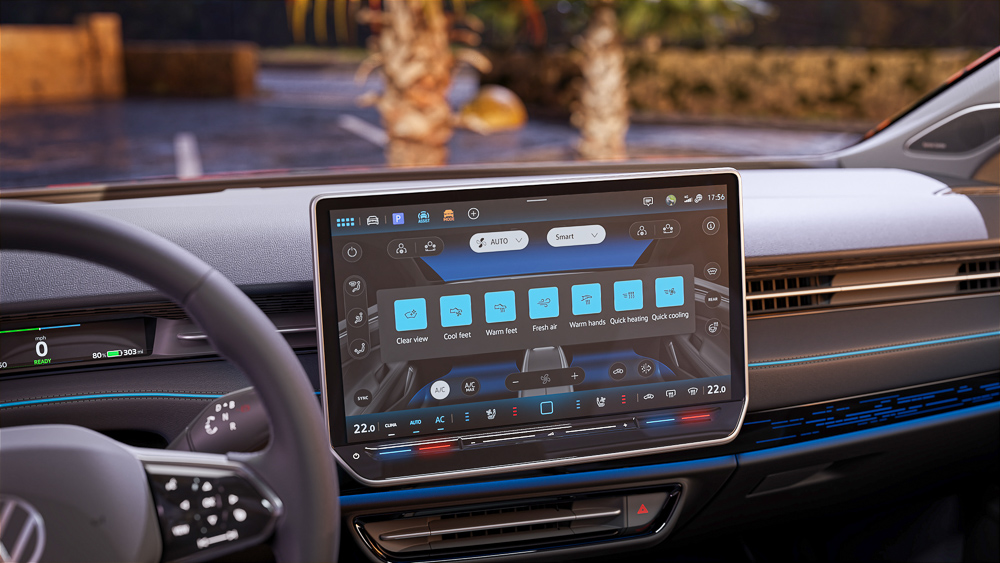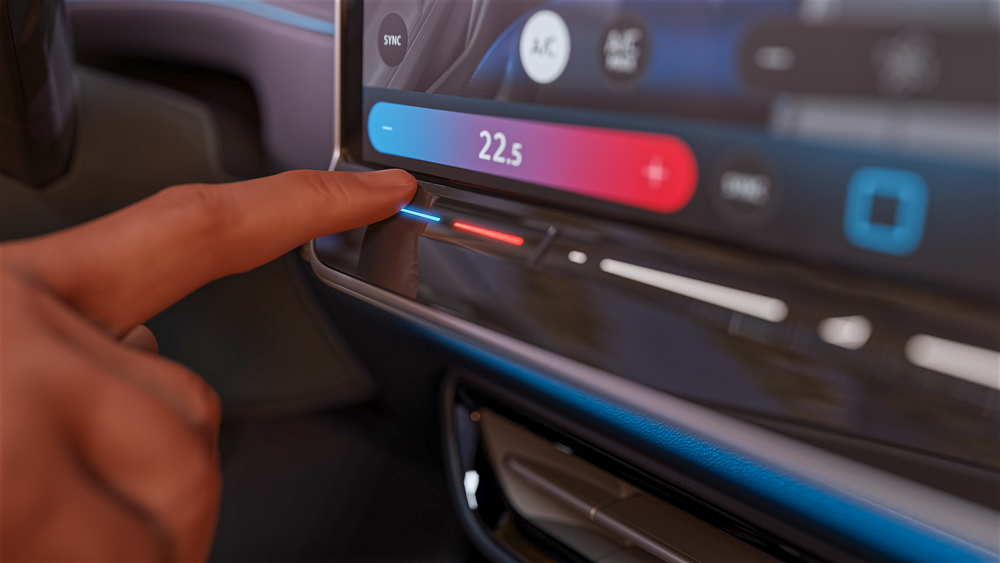 Speaking of the air-conditioning system, the car has "Smart Air Vents" that can blow air on your body or diffuse it to effectively cool the cabin faster. The HVAC can also be managed by voice controls. Say "Hello Volkswagen, my hands are cold," and the steering wheel starts to heat up while hot air is blown inside the cabin.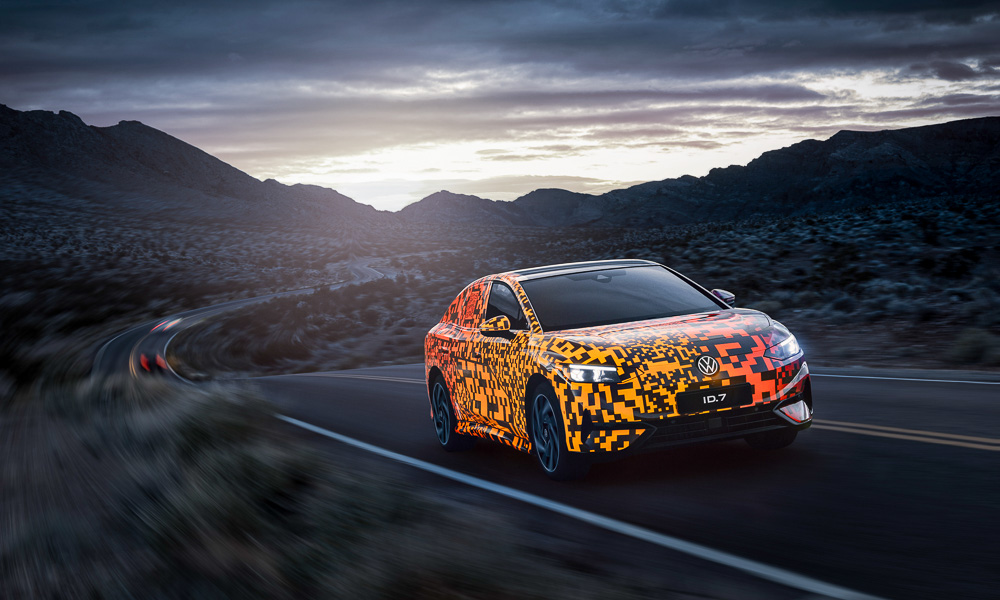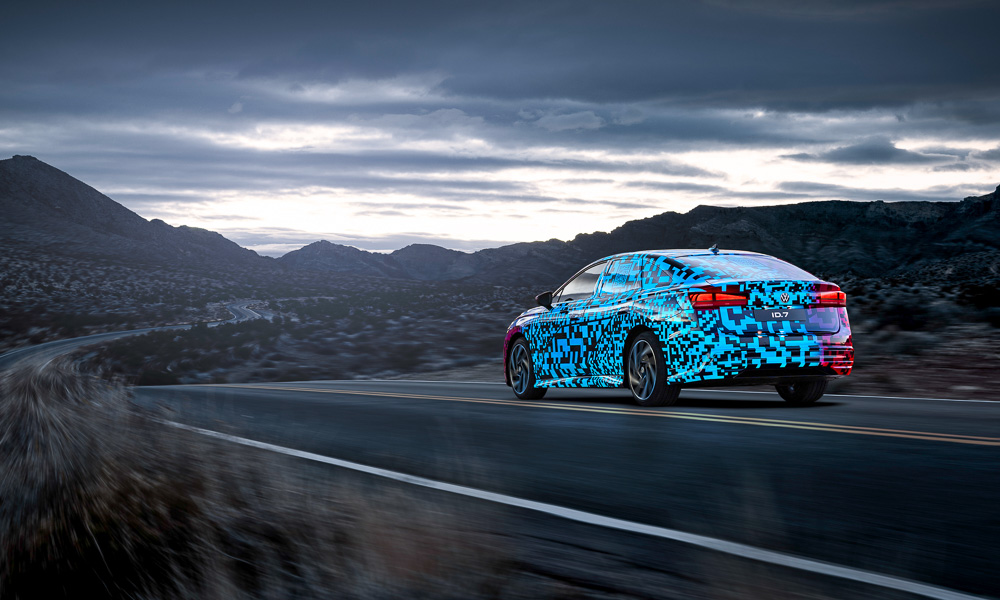 The ID.7 sedan is the sixth model of the fully electric ID. family of vehicles. The final production car will first be offered in North America, Europe, and China. European models will be built at Volkswagen's Emden plant. Will these EVs be enough to finally fix the German automaker's image? We'll find out soon.