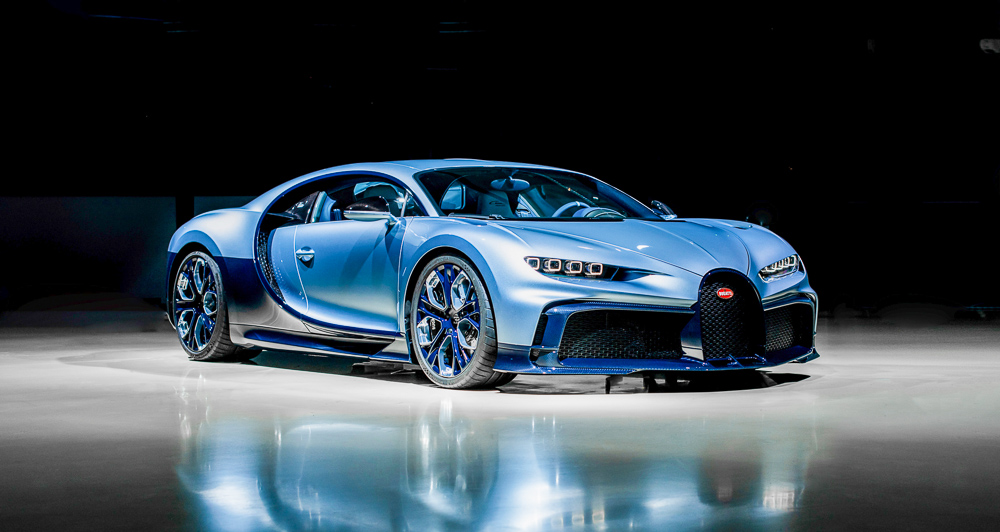 Do you have the type of friends who have everything and you're really struggling to find a last-minute Christmas present for them as a result? Are you also insanely rich and really, really generous? Well, then we have the perfect gift for you! It has two seats, four wheels, 16 cylinders, and is called the Bugatti Chiron Profilée.
That's French for profiled or streamlined, and optimized aerodynamics are a bit of a theme on this one-off and very last Chiron. Apparently, there are people in this world who like the more driver-focused Chiron Pur Sport, but wish it were a little less hardcore without being quite as soft as the normal Chiron. I know, rich-people problems. Well, Bugatti listened and created this machine as a result.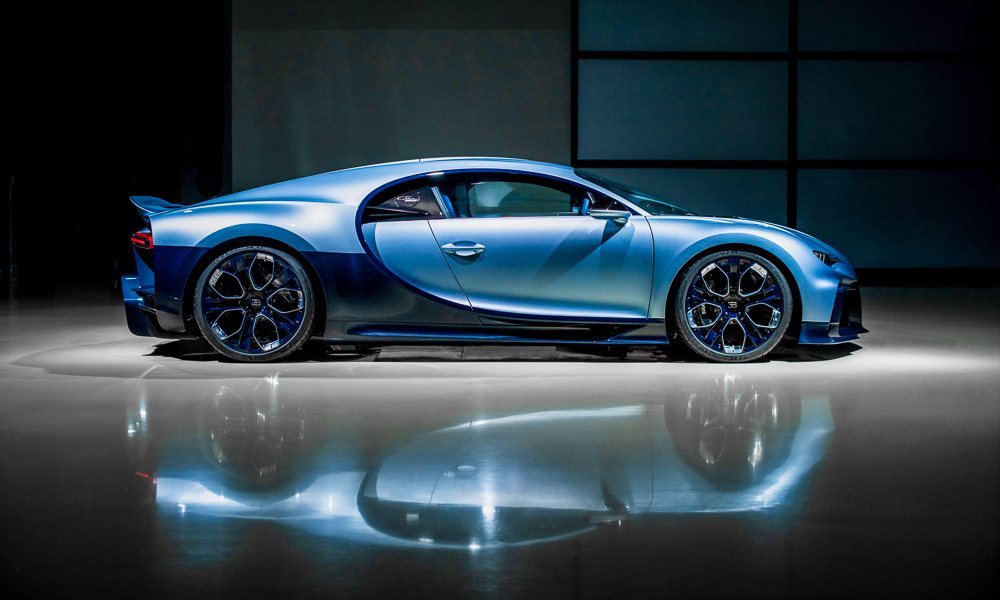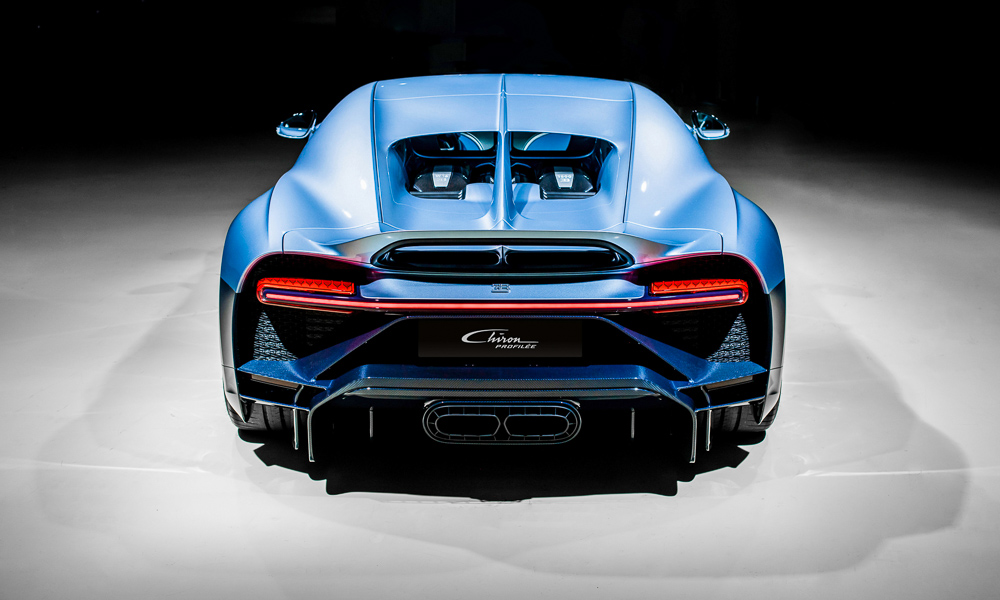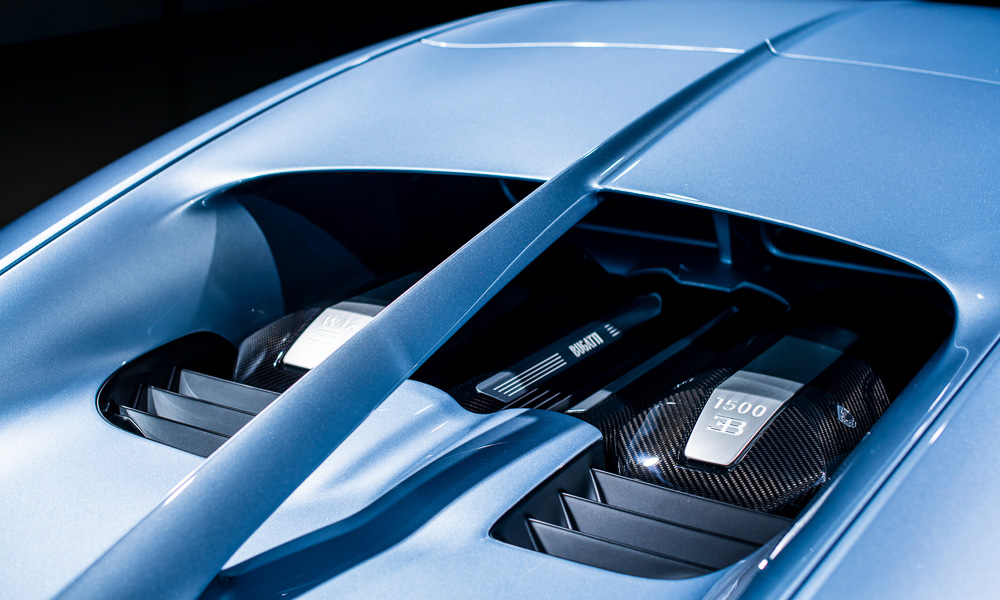 Powered by the same 1,500hp W16 monster that propels the Chiron Pur Sport toward the horizon with violent precision, and equipped with increased whiplash potential thanks to 15% shorter gear ratios than the Chiron Sport, the Profilée doesn't mess around when it comes to performance. Zero-to-100km/h is done and dusted in a mere 2.3 seconds, 0-200 takes 5.5 seconds, and the top speed has been set at 380km/h. In true Bugatti style, this car isn't just a slightly reskinned standard Chiron.
The company initially planned to produce about 30 Profilée units, but by the time the pre-production car had been completed, all 500 Chiron build slots had been sold. So to keep the residual values of the whole fleet up, the bosses decided to place this machine alongside the Divo, the Centodieci, and the La Voiture Noire as a one-off creation, complete with insanely work-intensive single type of approval for Europe.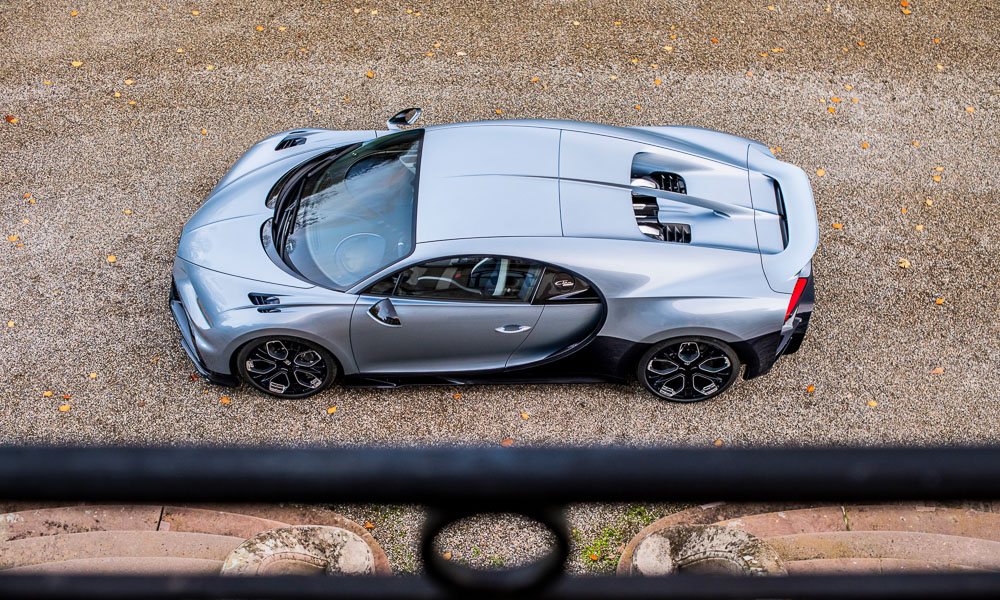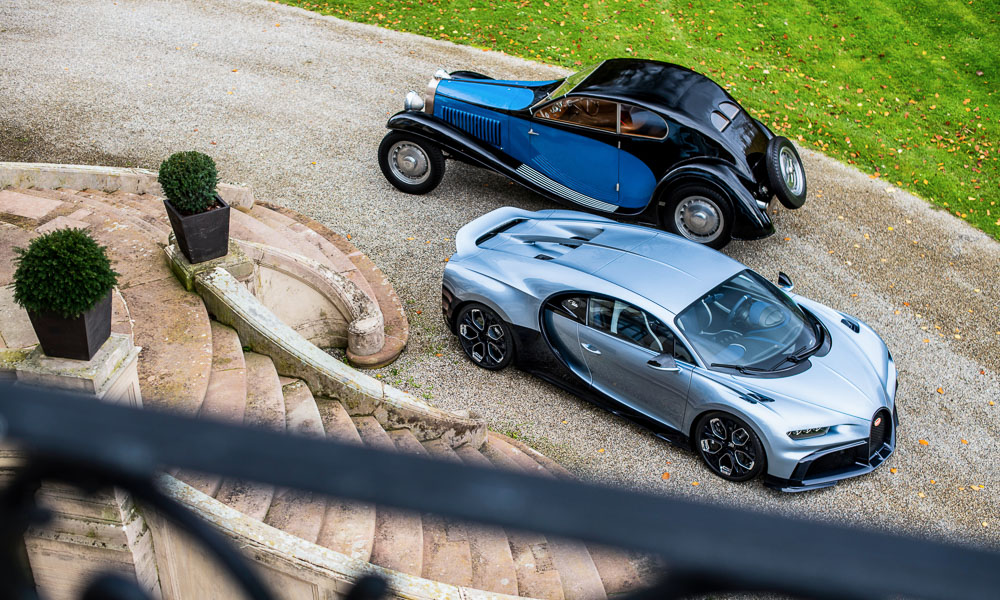 Named after the Type 46 Profilée, a fastback streamliner from 1931, this gorgeous marvel of automotive engineering has been painted in a unique color called Argent Atlantique, developed especially for this one car.
There's plenty of blue-tinted carbon fiber to complement that special paint, and the whole machine has been subtly styled to stand out from its more common relatives. There are wider air inlets and a bigger Bugatti horseshoe grille at the front to cool the beast down more effectively, while a new front splitter and a sculpted underbody help to suck this machine to the ground when its pilot goes pedal to the metal.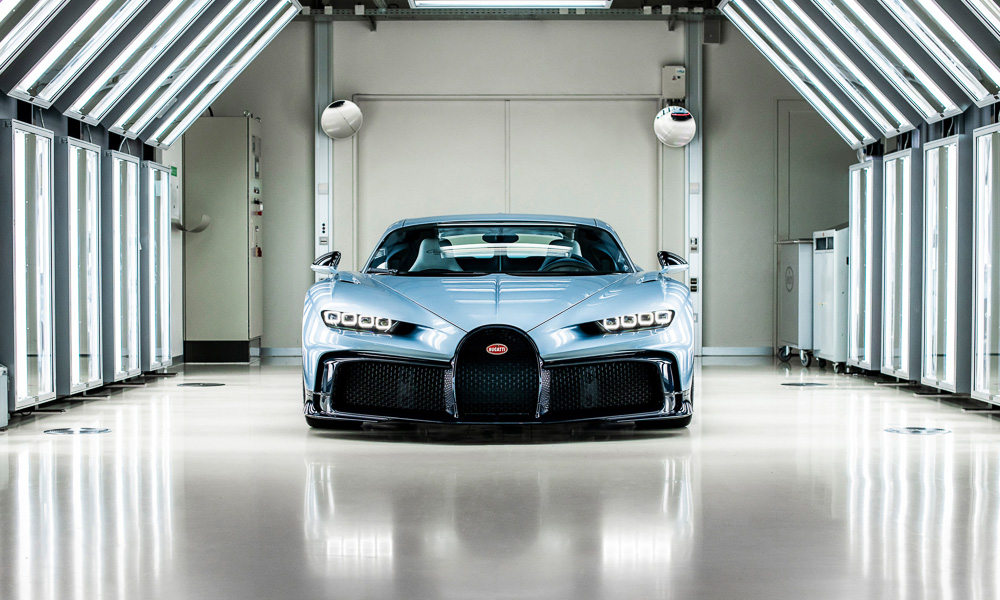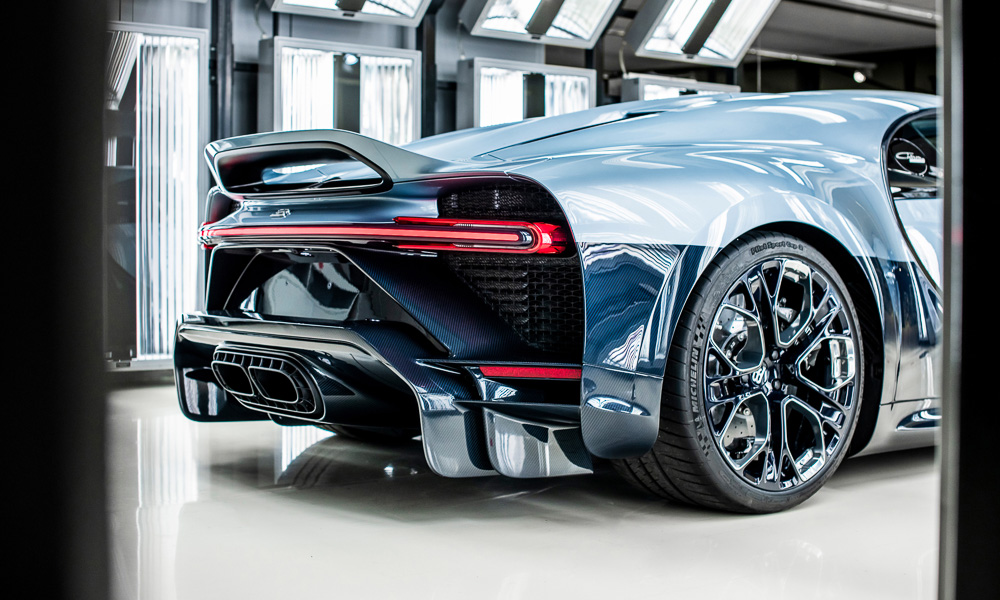 The most visual giveaway that this isn't your ordinary Chiron is situated at the back. A new and smaller fixed rear wing takes pride of place on the well-proportioned behind, and carries out two important tasks while doing so. First, it creates downforce when the car races along at almost one-third of the speed of sound, and then it also creates negative pressure that in turn sucks hot air out of the engine bay more effectively. The chassis and the suspension have also been tweaked and optimized for spirited cornering.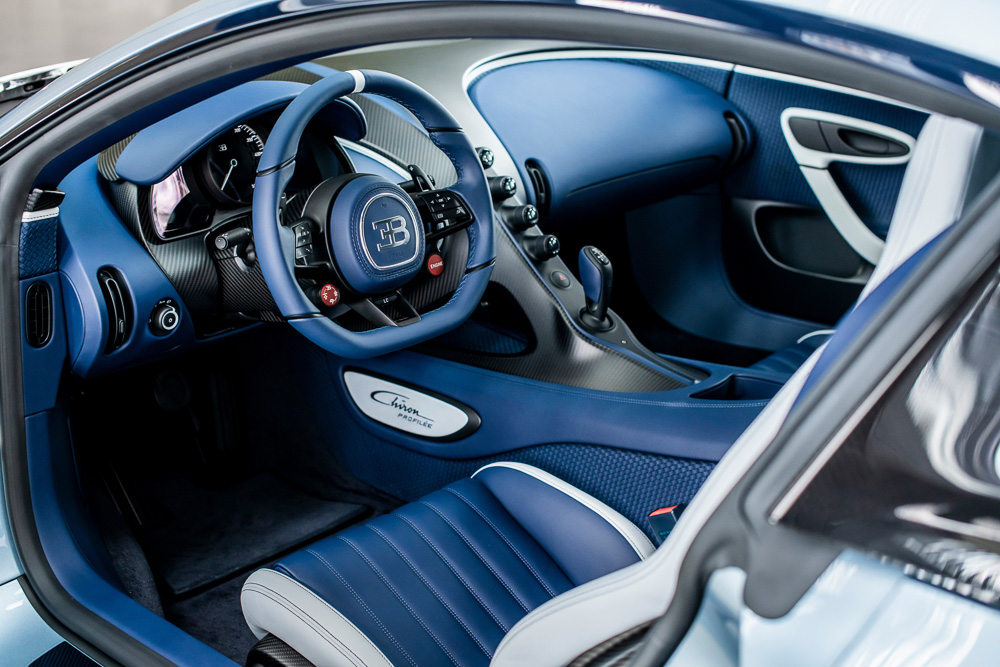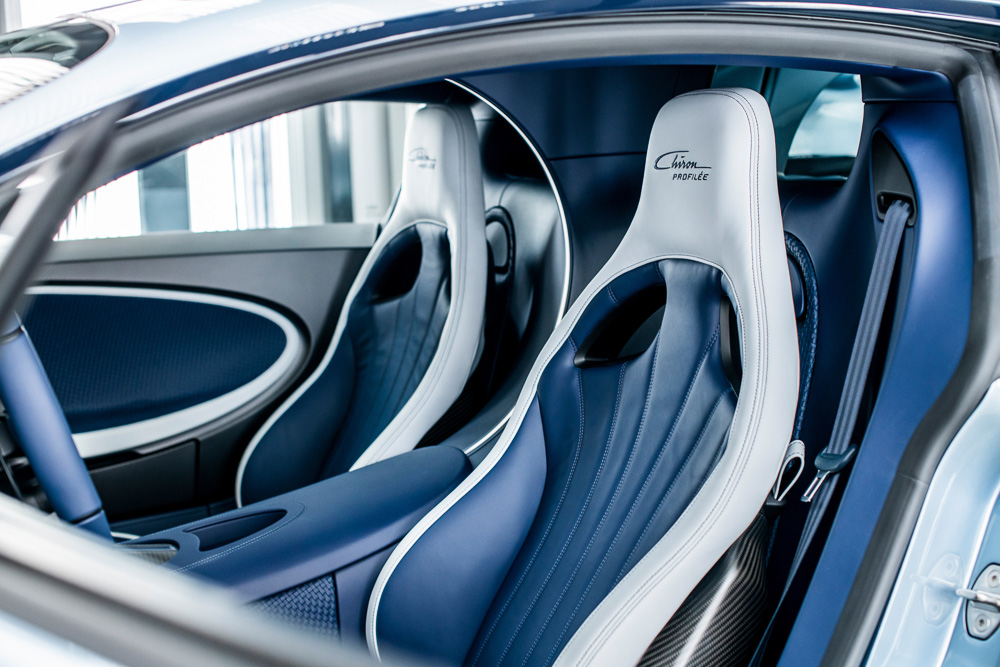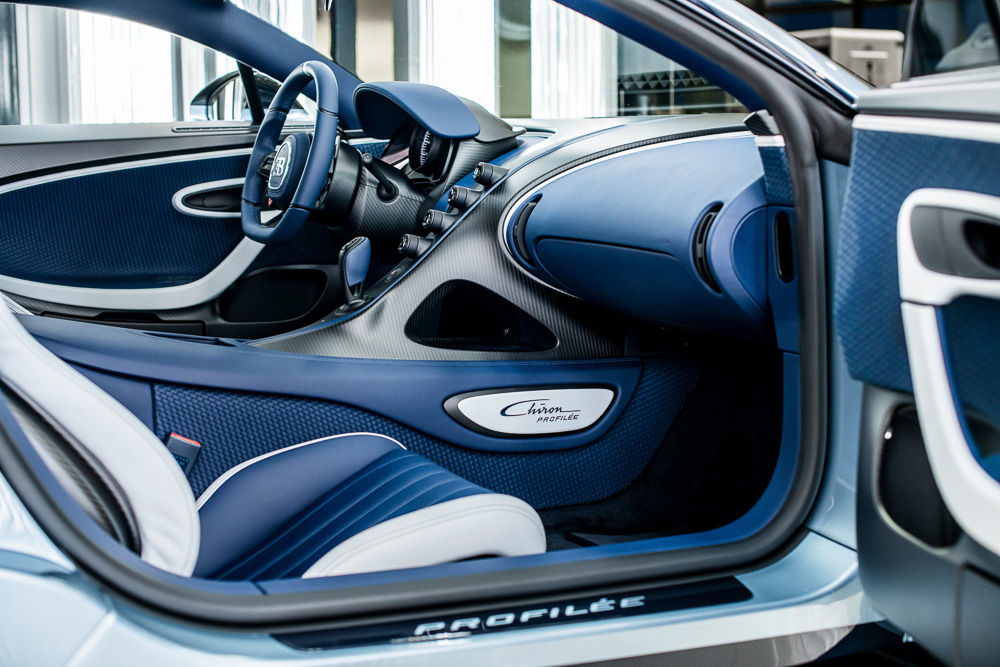 The cabin is a sight to behold, and wraps the passengers into a world of blue leather. This is the first Bugatti to use woven leather elements on the dashboard, the door panels, and the center console, where more than 2,500m of leather strips have been used to create a unique finish.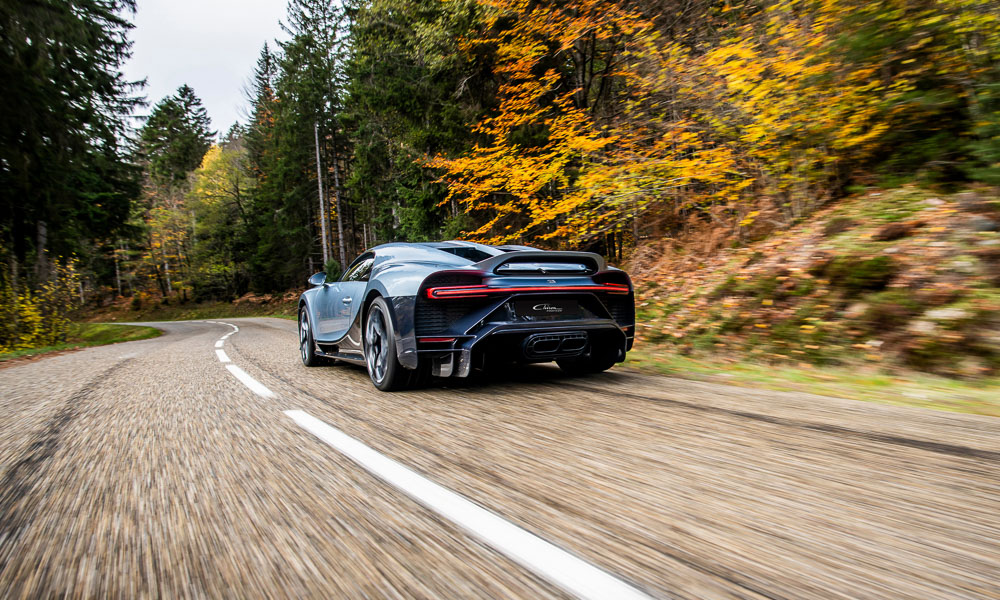 If you now fancy this car for your own collection or as gift for a friend, then you'll have to be prepared to wait until the February 1, when this beautiful automobile will be auctioned off in Paris.
The price will almost certainly reach astronomical heights, but then this is the last-ever new Bugatti sporting the legendary W16 powerplant. So whatever the new owner ends up paying for it, chances are he'll make his money back and then some in the future. Let's just hope he also drives this thing while he owns it, because that's what it was made to do.