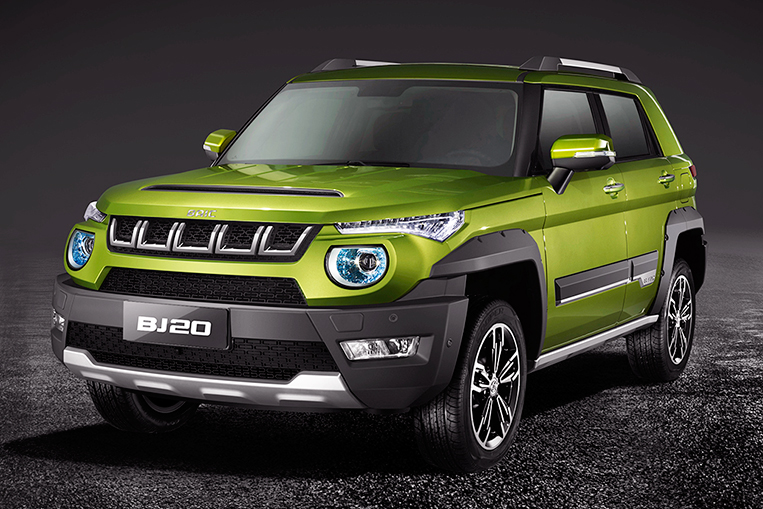 During the past several months, China and its carmakers have figured prominently in many of our articles. Not because we suddenly have newfound admiration for Chinese-made vehicles or have fresh commercial ties with Chinese auto companies, but because the global car business landscape is tilting ever steadily in favor of the East Asian country. Today, China is by far the largest car-producing nation in the world, easily dwarfing the output of the United States with 29 million vehicles assembled on its home soil in 2017 (the US made a "paltry" 11 million cars).
If you still think of Chinese cars in the context of the poorly made Chery models that made their way to our market a decade ago, you clearly have not been paying attention to the recent developments in the industry. Right now, even giant auto firms from Europe and the US have robust businesses in China, with technical partnerships forged between themselves and the local car manufacturers. Thanks to this business arrangement, the technology transfer has been swift and dramatic.
Gone are the days when Chinese automakers would just plagiarize existing exterior designs and slap these on mediocre mechanical contraptions. Sure, there are still Chinese vehicles right now that make you do a head-scratching double take because they sport familiar lines and curves, but overall, the Chinese auto industry has been innovating on its own, even leading the way in the field of electrification. And so you have brands like Volkswagen deciding to source the cars sold in our market from their Chinese factories. The quality is the same and the production costs are so much lower—not to mention that the import duties are cheaper. In the immediate future, expect other brands to follow suit by bringing in Chinese-made products. It just makes the most business sense at the moment.
As for the Chinese brands themselves, there have been a few modestly successful ones in our market, including Foton, BYD and BAIC (Beijing Automotive Industry Holding Company). In fact, BAIC, which is locally distributed by Bayan Automotive Industries Corporation (which cleverly has the same acronym as the brand it purveys), has just launched the BJ20 in the Philippines. A front-wheel-drive compact SUV belonging to BAIC's Bravo Jeep series, the BJ20 measures 4,451mm long and 1,845 wide, with a body that looks like an amalgam of several sport-utes, most notably those of Jeep and Land Rover. Bayan Auto claims that the car's 215mm of ground clearance is the best in its class.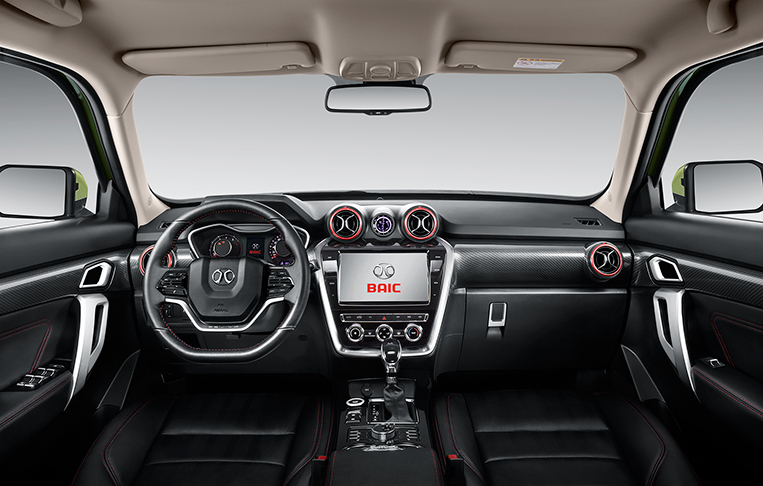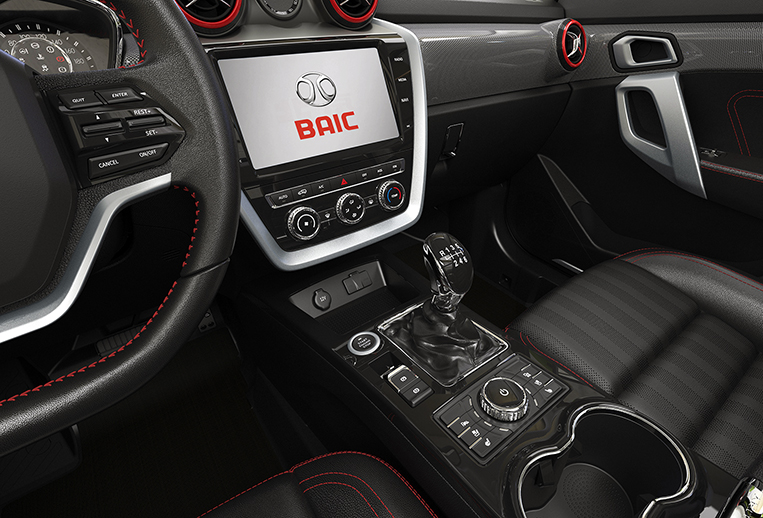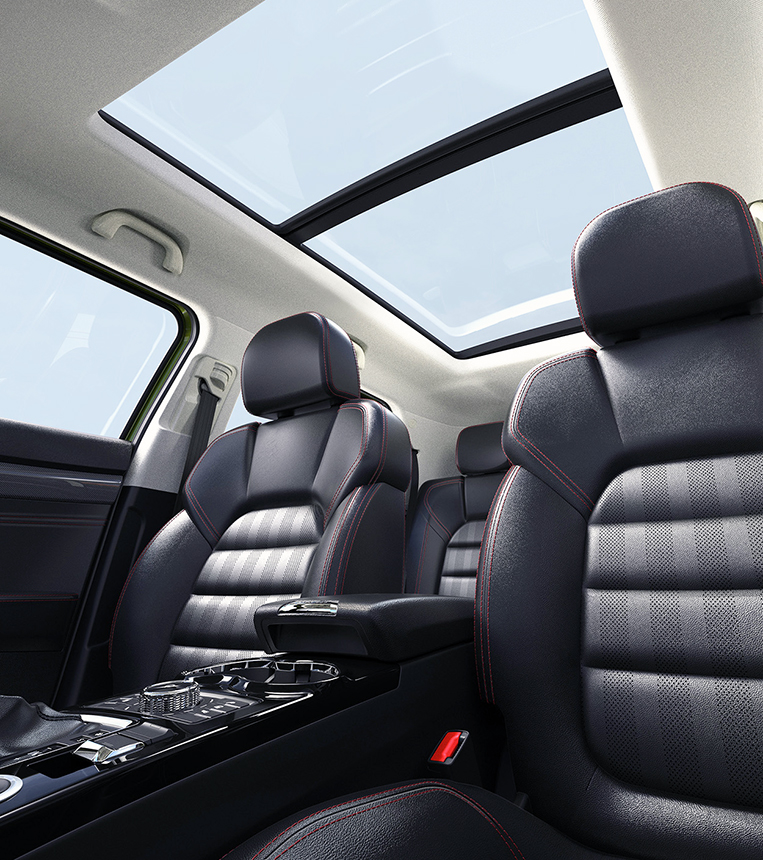 The BJ20 for our market is powered by the Euro 5-compliant 1.5-liter Mitsubishi 4A91T turbo gasoline engine rated at 147hp and 210Nm. Paired with a continuously variable transmission, this motor reportedly submits an average of 13.15km/L in fuel efficiency, according to Bayan Auto. The BJ20 is now available in two variants: Standard (P1,148,000) and Luxury (P1,288,000).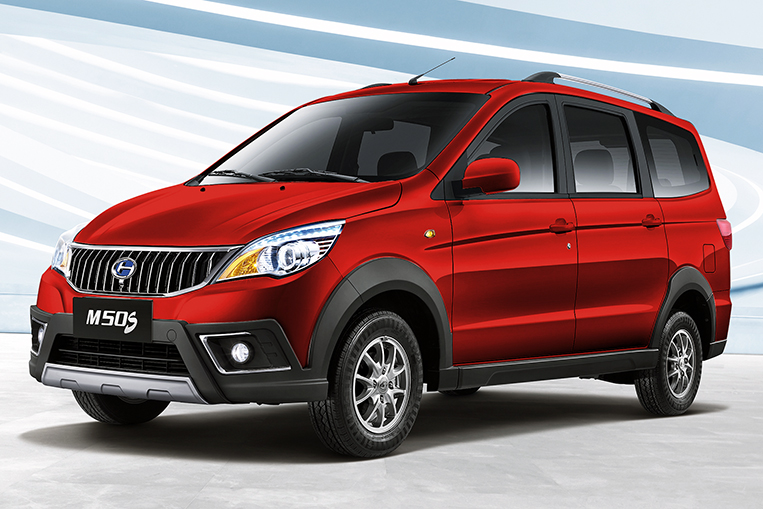 A second BAIC model introduced by Bayan Auto together with the BJ20 is the M50S compact multipurpose vehicle, said to be a revised version of the M20 MPV. The three-row passenger vehicle is being offered in either seven- or eight-seat configuration. Doing propulsion duties here is the 1.5-liter DAM15DL gasoline mill with 114hp and 150Nm. Boasting a wheelbase of 2,790mm, the M50S goes for P638,000 for the Luxury variant and P668,000 for the Ultra-Luxury edition. No, those prices aren't typos.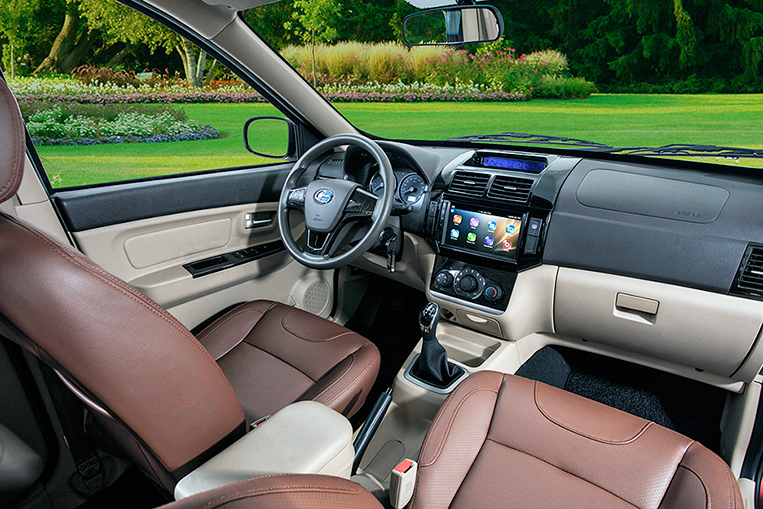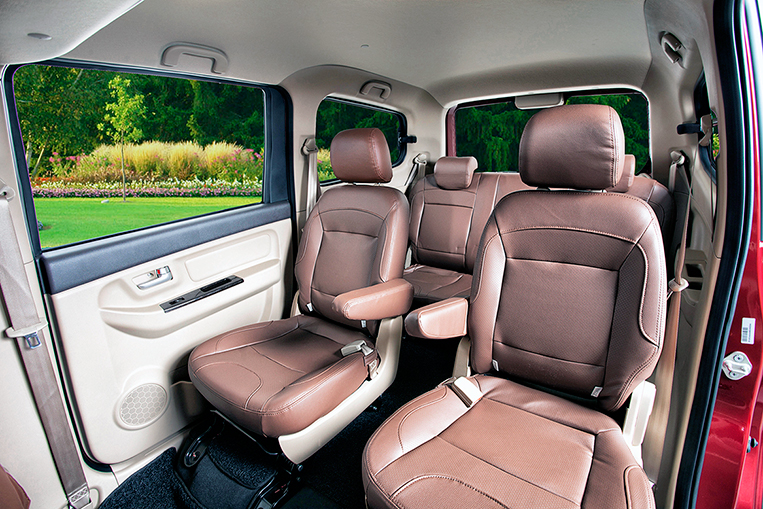 We're not sure how these BAIC models will fare in our brand-conscious (but also budget-sensitive) market, but we have a feeling these are significantly better cars from the previous Chinese ones we've encountered in the not-so-distant past. "We had to work hard to look for models that the Philippine motoring public wanted and needed at a price that would still be affordable," Bayan Auto president and CEO George Chua says in a statement.
Bayan Auto, which is a subsidiary of former Nissan commercial-vehicle distributor Universal Motors Corporation, has its main showroom located at 2232 Don Chino Roces Avenue in Makati. It may be worth a visit if you're at least curious to see how Chinese cars have progressed over the years. If nothing else, this two-model launch serves formal notice that Chinese automakers are truly in our midst and have every intent to stay.