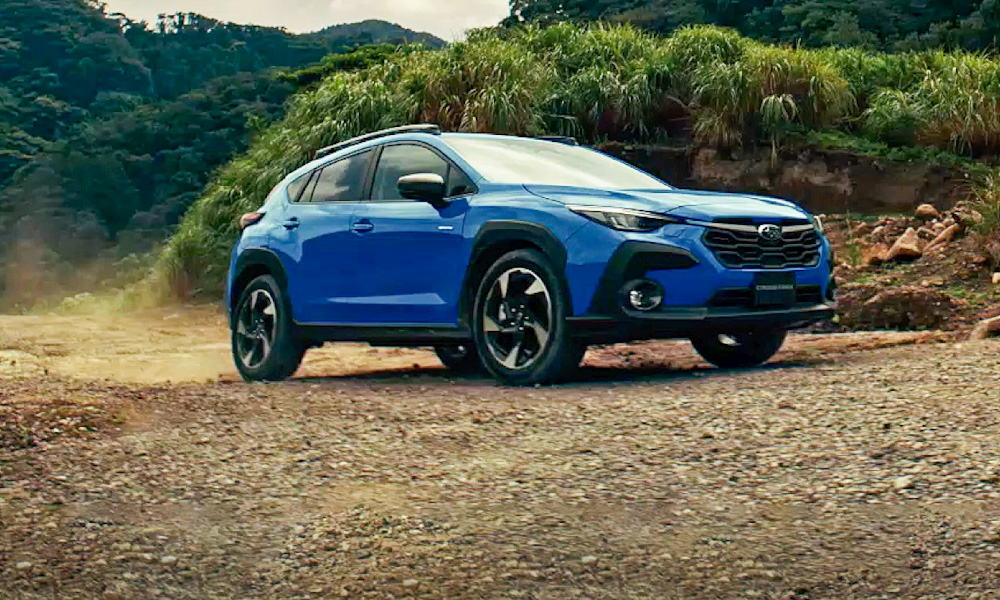 It's no muscle car, but the Subaru Crosstrek (XV in our market) has gained a loyal following thanks to the handling prowess lent by its all-wheel drive system. A battery of ever more advanced safety features over the years called EyeSight has kept it relevant, while its burly styling has given it an edge over more conventionally styled peers.
Since it's manufactured in Japan by Fuji Heavy Industries, it's only fitting that they get first dibs on the new model, recently unveiled in prototype form.
Now in its third generation, the Crosstrek bears the familiar silhouette of its predecessors, but now with a redesigned grille, slanty-eyed LED headlamps, and even more expressive body cladding. If cars were shoes, it would be an Oakley tactical boot: sporty, rugged, ready for some action.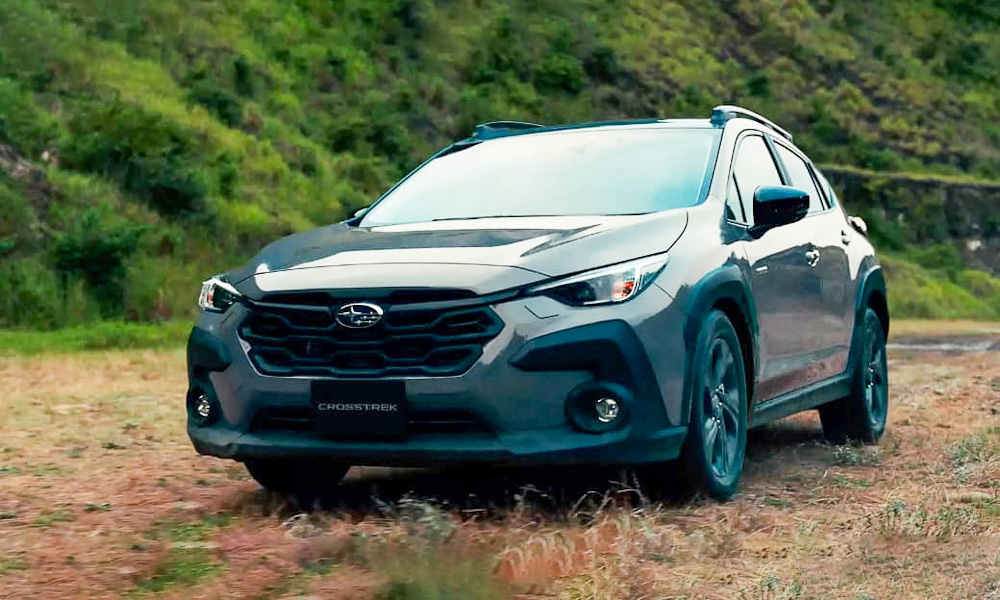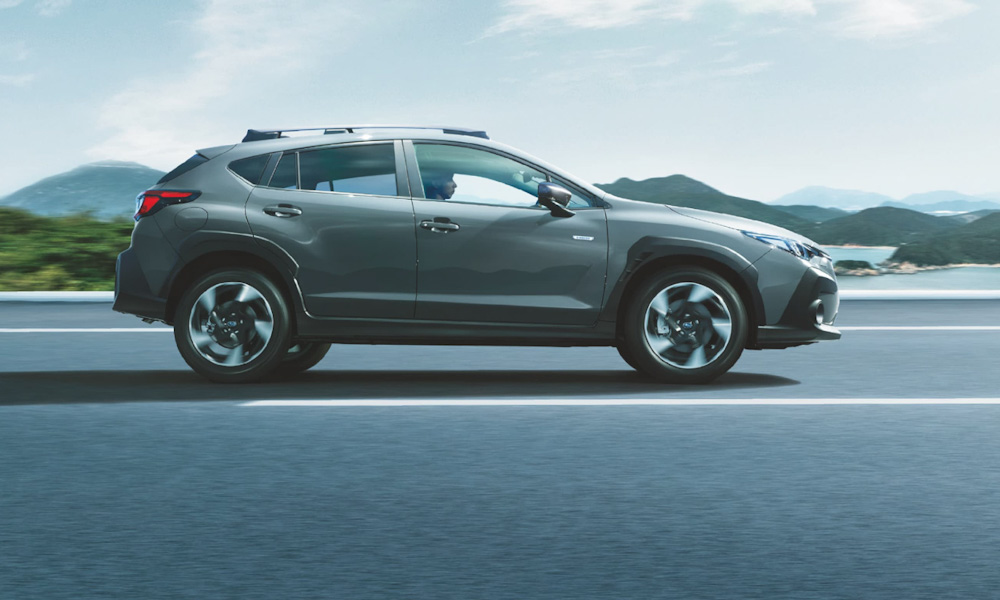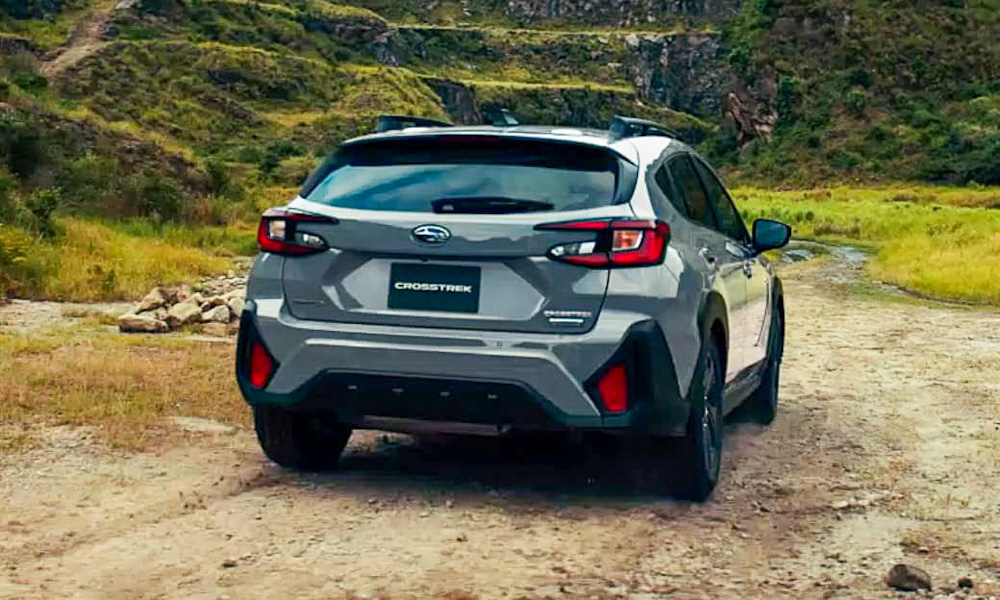 A huge, 11.6-inch information display takes center stage, while the rest of the cockpit retains that cozy, fighter aircraft-style ambience. The seats have gotten an overhaul, first by changing the design to better support the pelvis, thus preventing vehicle sway from affecting the head and causing nausea.
The seat mounting structure now uses rails that attach directly to the body instead of an intermediate bracket, improving stiffness and vibration damping. The cabin itself uses high-attenuation mastic for enhanced vibration absorption and damping. The monocoque structure is now built by assembling the entire frame first, followed by the outer panels. The previous method assembled the upper body and the underbody separately, and then mated. The new method increases rigidity, which in turn enhances vehicle handling.
The powertrain uses the 2.0-liter, direct-injection e-Boxer flat-four mild-hybrid engine, mated to a Lineartronic CVT.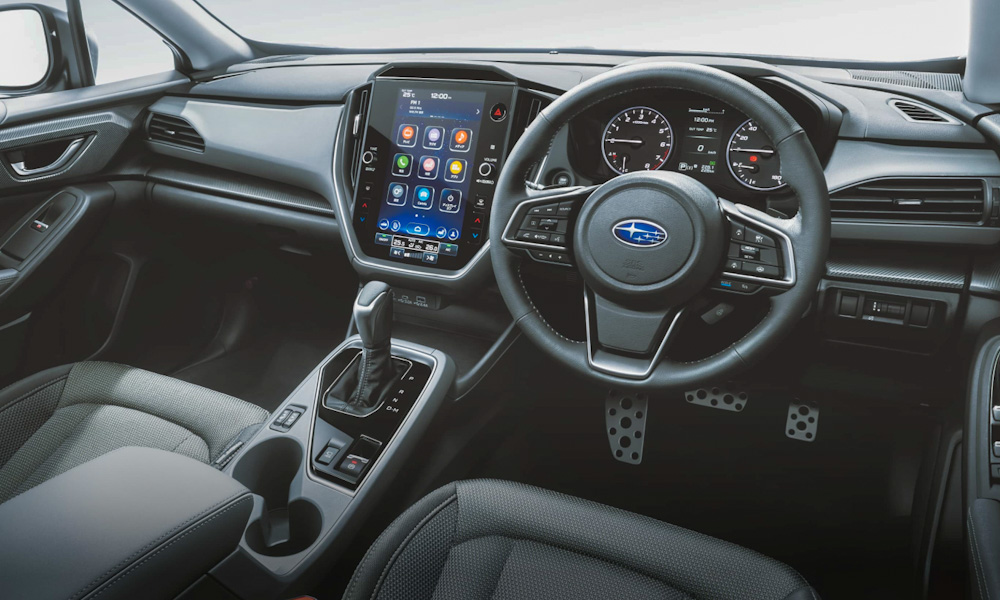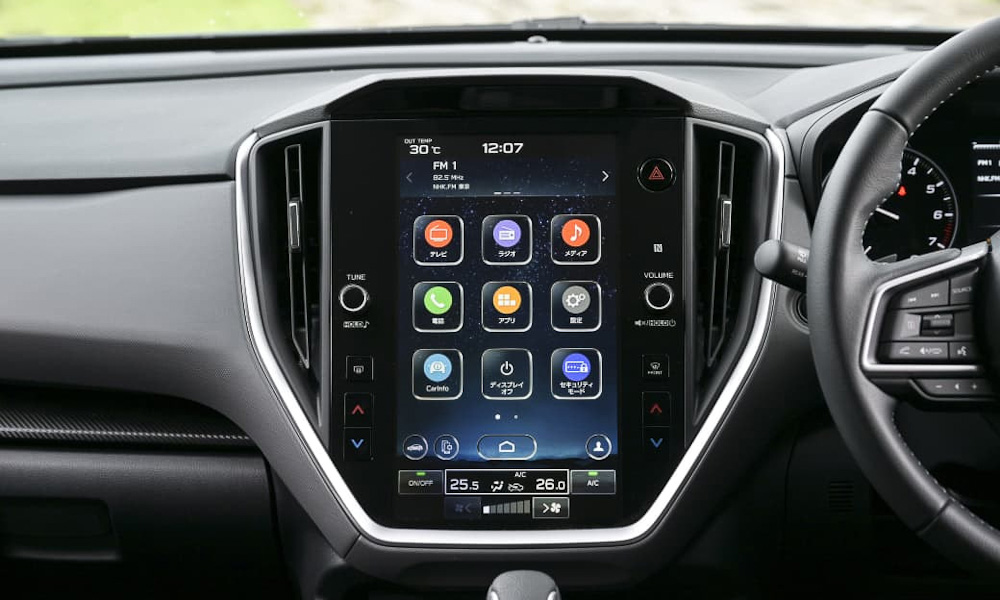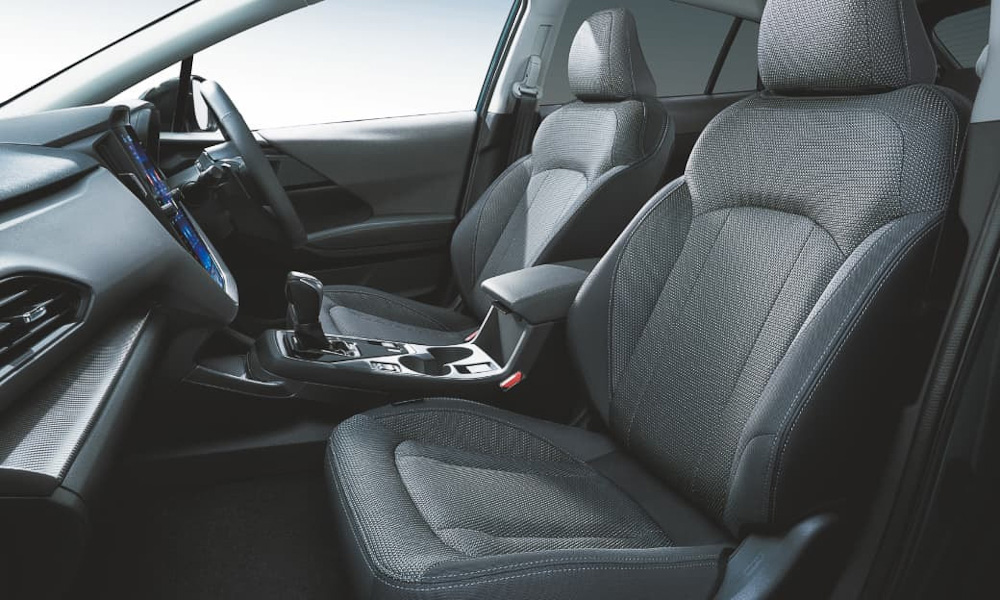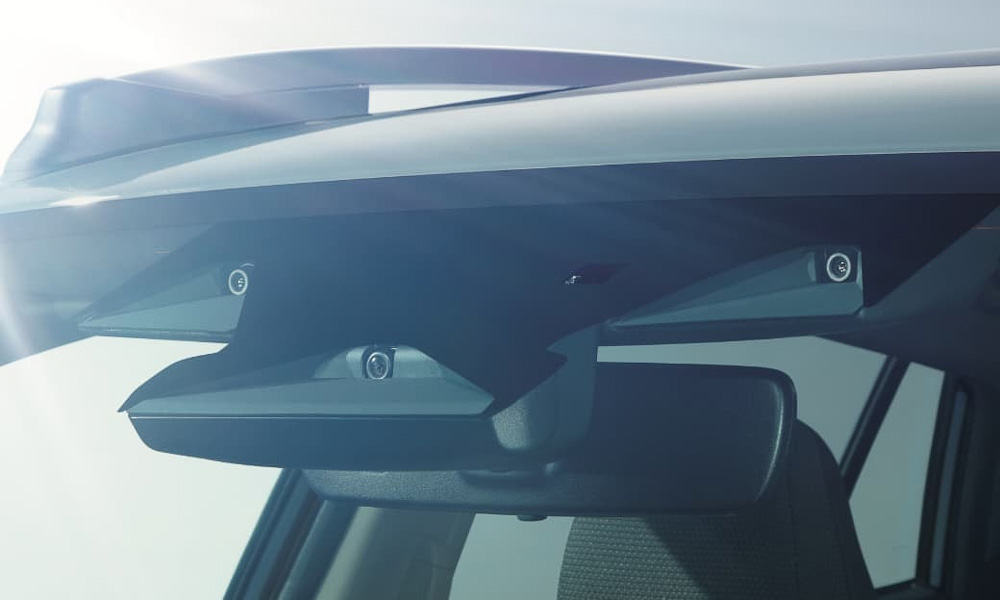 Its safety suite includes a 360° digital multi-view monitor, including a new camera unit with enhanced software and control software for better image recognition at wider angles and further distances. A wide-angle mono camera—the first in a Japanese-market Subaru—enables the recognition of motorcycles and pedestrians at an even wider angle than the stereo camera at low speeds, and it's even capable of initiating pre-collision braking to provide the best Subaru EyeSight performance yet.
The third-generation Crosstrek is scheduled to be released in the Japanese market in 2023 or later, to be followed by other markets around the world.