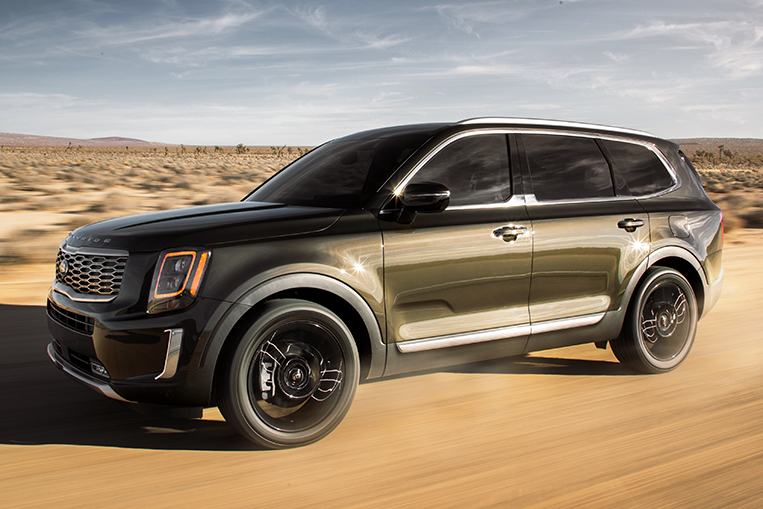 Late last year, Hyundai launched its latest SUV, the Palisade. And now it's sister brand Kia's turn to unveil its version based on the same platform. Guys, meet the Kia Telluride.
Penned at the Kia Design Center in Irvine, California, the "largest Kia ever" is a capable and comfortable midsize crossover. Its overall look is a modern take on the big and boxy SUVs of old—with a wide grille, a long hood, huge headlamps, pronounced fenders, muscular profile, inverted L-shaped taillights, and twin exhaust tips.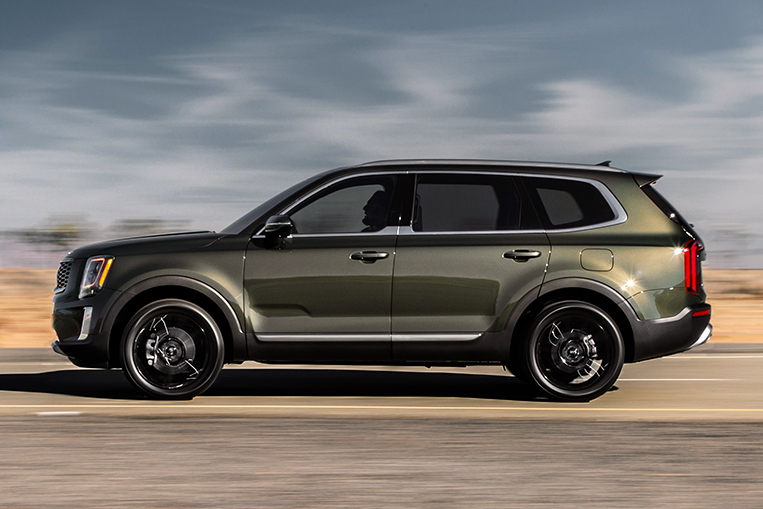 Like its Palisade twin model, this new Kia is equipped with a 3.8-liter Atkinson-cycle V6 gasoline engine that's good for 291hp of output and 355Nm of torque. The motor is paired with an eight-speed automatic transmission that sends power to either the front or all four wheels (depending on the variant). The vehicle is underpinned by four-wheel independent suspension.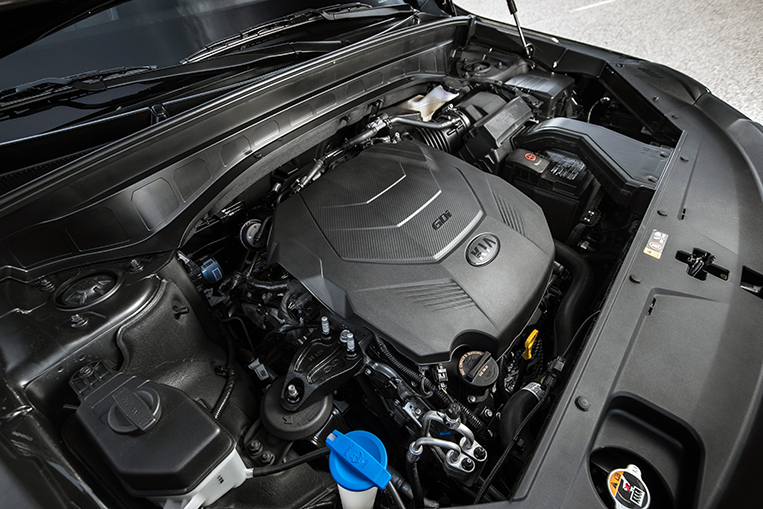 The Telluride is loaded with tech. In fact, you'll see almost all letters of the alphabet as you scroll through its list of safety, driver-assist and comfort features. These include Safe Exit Assist, which makes sure that the coast is clear before you can open the child-lock-equipped doors; Driver Talk, which lets occupants in the second and third rows hear the driver's voice clearly; and Rear Occupant Alert, which notifies the driver of movements of children or pets in the second and third rows. A total of six USB charging ports and a wireless smartphone charger indicate that this SUV is ready for gadget-loving passengers.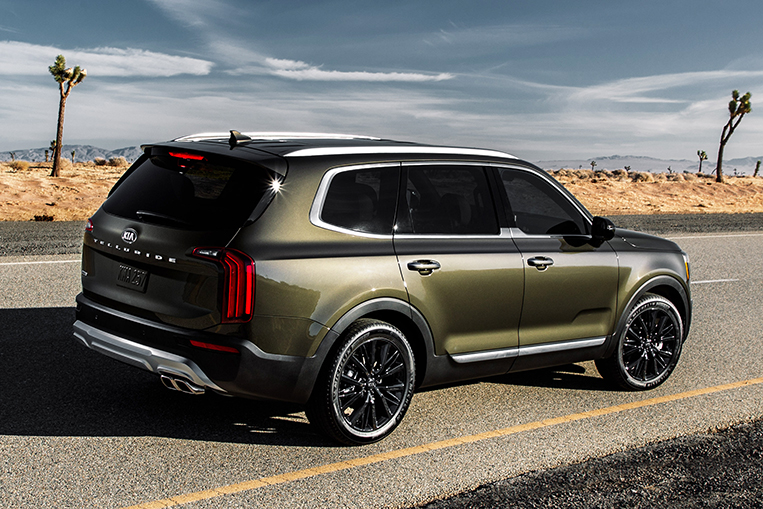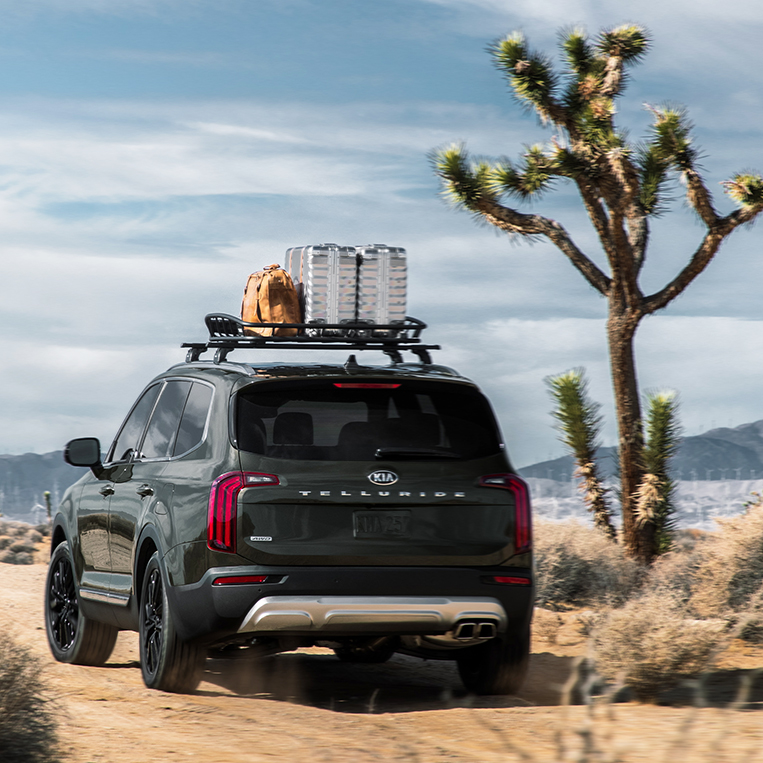 Inside, the words "futuristic" and "elegant" should be the first ones occupants will think of. As Kia puts it, they'd be left wondering whether they're in a luxurious living room or onboard a utility vehicle.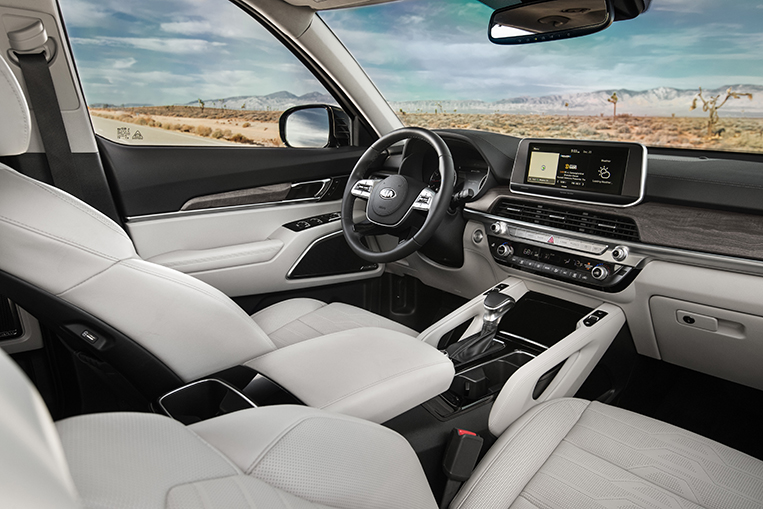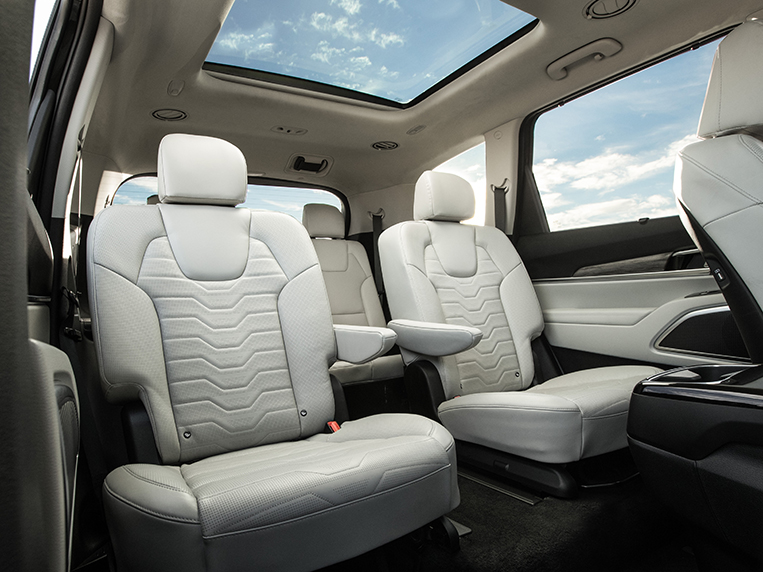 The United States will get first dibs on the new Kia SUV, where it is expected to be available by the spring of 2019. That's mainly because the Telluride is manufactured at Kia's assembly plant in West Point, Georgia. Hopefully, new Kia distributor Ayala Corporation can bring this model in sometime within the next year.