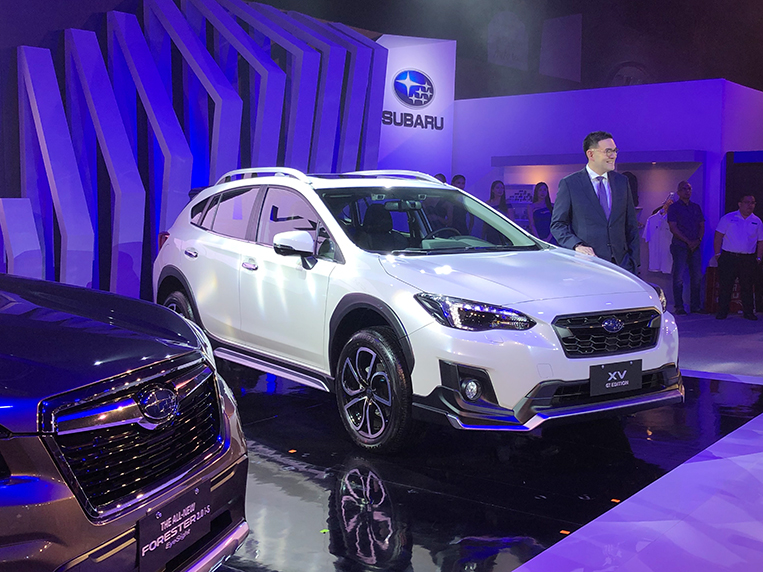 In our many years of attending car shows, we've found that there are two basic ways for any automaker to attract visitors to its booth. One is to flaunt a truly special automobile that people haven't seen in the metal; another is to display a more regular but still desirable vehicle that customers can afford and park in their garage. Subaru is taking the latter route at the ongoing 2019 Manila International Auto Show.
Yesterday, on the first day of the annual automotive event, Tan Chong International deputy chairman and managing director Glenn Tan led the unveiling of the XV GT Edition. Tan Chong is the owner of Motor Image Pilipinas, the distributor of Subaru vehicles in our market. The XV GT is basically an XV that wears aero kit conceptualized by former Subaru chief designer Masahiko Kobayashi and manufactured by Giken Co. Ltd.
The sporty bodykit includes a front bumper lip extension with integrated canards, side skirts, a roof spoiler, and rear bumper extension. Other added features are 18-inch bespoke alloy wheels, GT Edition carpets and seat leather design, and a dual side-view monitor system.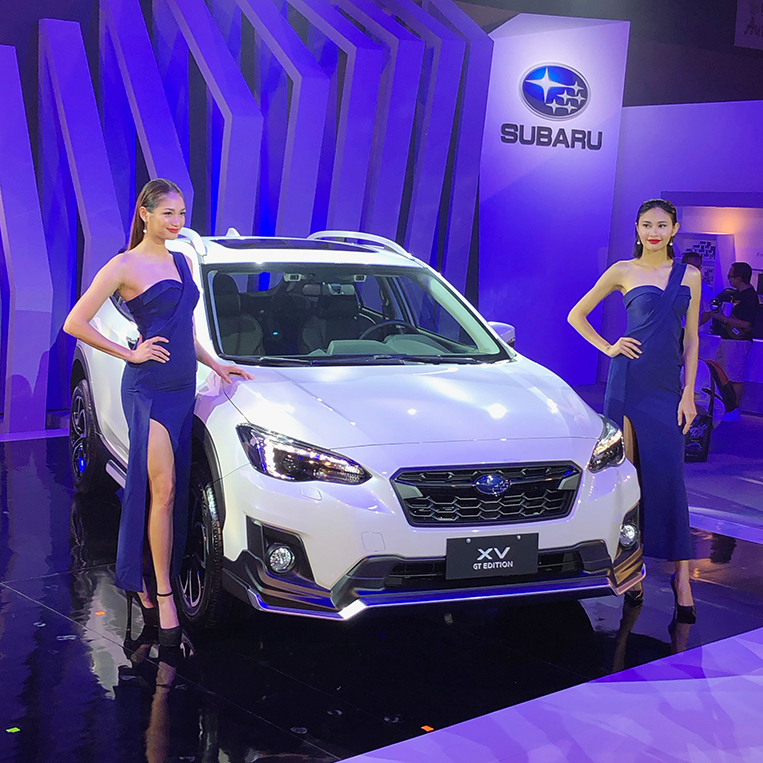 "Motor Image worked with Giken and Kobayashi-san because they share our enthusiasm for design and creating fun and exciting products," Tan explained. "I know this will be the start of an exciting collaboration for Subaru customers. We believe this GT Edition will help create excitement in Asia and offer customers who want an even sportier version of the XV a new and unique look."
Whew! That's a lot of excitement for a single quote.
According to Tan, he expects the Philippines to be "one of the key markets" for this car. This, of course, will all depend on how Filipinos respond to the XV GT's price tag of P1,718,000. What do you think?