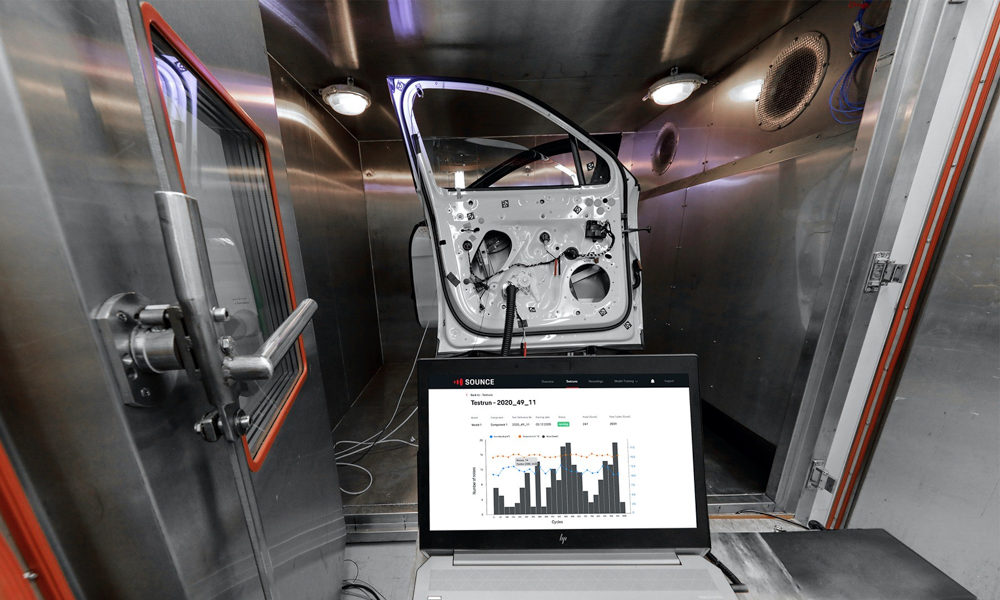 The ability to hear through noise is a special gift. It allows one to focus on important stimuli and make a, er, sound judgment about it. In the world of vehicle testing and development, such talent is precious. During extensive tests of various components, ambient noise alters the way development engineers appreciate acoustic signals. This could slow down various development processes and reduce cost efficiency.
A subsidiary of German carmaker Porsche seems to have found the fix to this problem. Finding an ally in artificial intelligence with the Sounce computerized assistant, Porsche Digital's development experts can now better analyze various acoustic information during testing.
Basically, Sounce uses deep-learning methods by applying the ability of AI to imitate how the human brain works in formulating decisions. In Porsche's case, this helps engineers hear through the noise and target critical acoustic information. This improves the quality of data harnessed, speeding up the evaluation procedures and consequently allowing the automaker to save time and resources.
With this technology available at the German brand's disposal, its customers can be assured of better performance and improved reliability in Porsche's future offerings. Just another reason that makes the company's products some of the best driver's cars out there.