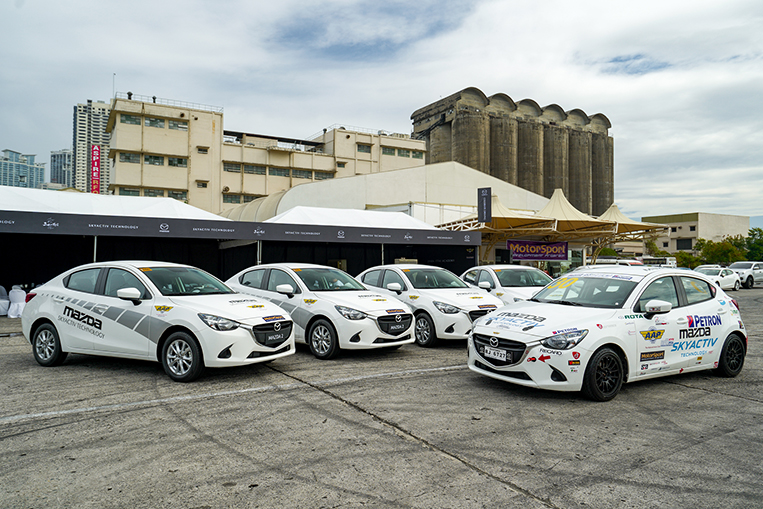 They say the Philippine motorsports community badly needs the support of sponsors. The only way motor racing will see some progress in this country, apparently, is through the generous assistance of corporate benefactors. We agree. Driving a car to reach the finish line ahead of the next guy isn't cheap. If we let the sport take its natural course, only rich Filipinos will be able to participate in it. Actually, that has been largely the case in our local races ever since: The affluent compete and the penniless watch.
But what if car racing were taught and encouraged at the grassroots level? What if young, aspiring drivers aged 16 to 19 were given a legitimate shot at showing their skills at the wheel, regardless of their social status? What if instead of throwing token racing seats at celebrities and influencers, we painstakingly trained passionate Dodjie Laurel wannabes from scratch without making them cough up serious money or requiring them to have millions of followers on social media?
That's basically what Automobile Association Philippines' Motorsport Development Program is trying to accomplish. Touted as "a grassroots training platform designed specifically for young drivers who dream of becoming successful race car drivers," the program was launched in 2015 and is quietly (read: no hoopla) making a positive impact not only on Philippine car racing but more so on the lives of its teenaged students. In 2017, for instance, the program successfully raced and completed the 8-Hour Philippine Endurance Challenge with greenhorns taking turns driving a spunky Mazda 2 hatchback around Clark International Speedway.
Which brings us now to Mazda Philippines, a humble but dynamic Japanese automaker that sees the value in investing in young motorsport trainees. The company doesn't have the marketing budget of its main rivals, but that hasn't stopped the firm from contributing. Its support comes in the form of a car fleet which AAP may freely use in training the program's students.
Last Saturday, Bermaz Auto Philippines (the official name of Mazda's distributor in the country) formally presented AAP with a fresh batch of five 2 sedans, essentially replacing the five 2 hatchbacks the company had previously loaned to the program (which were themselves replacements for three older hatchbacks from four years ago).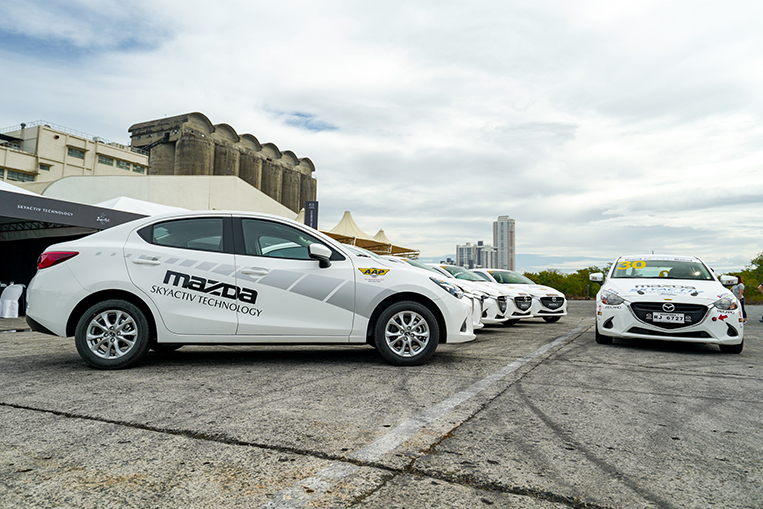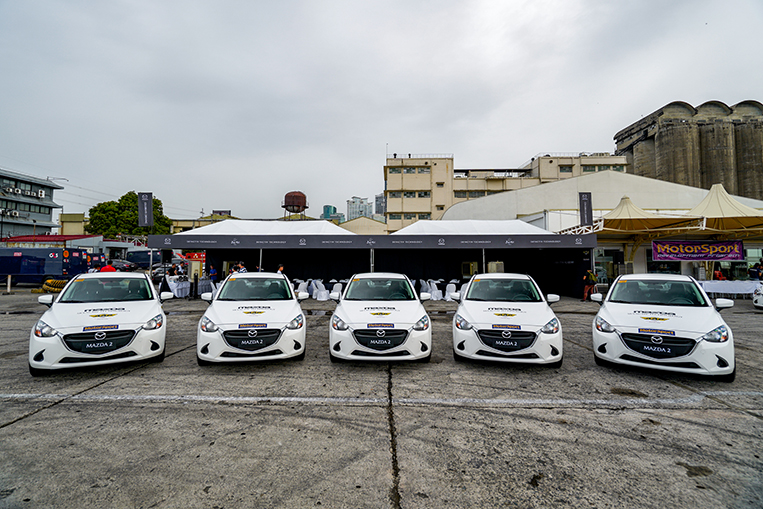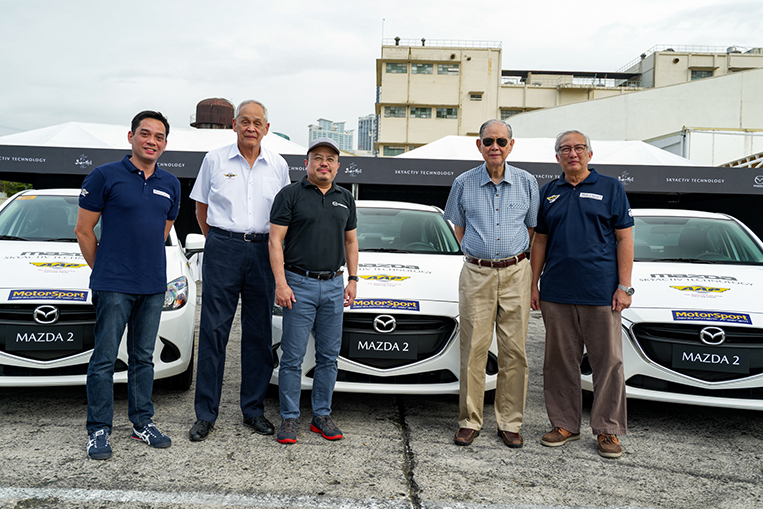 The handover—attended by Mazda Philippines president and CEO Steven Tan and top AAP officials—coincided with the start of this year's MSDP series. The whole thing was held within the Mega Tent compound on C5 Libis in Quezon City.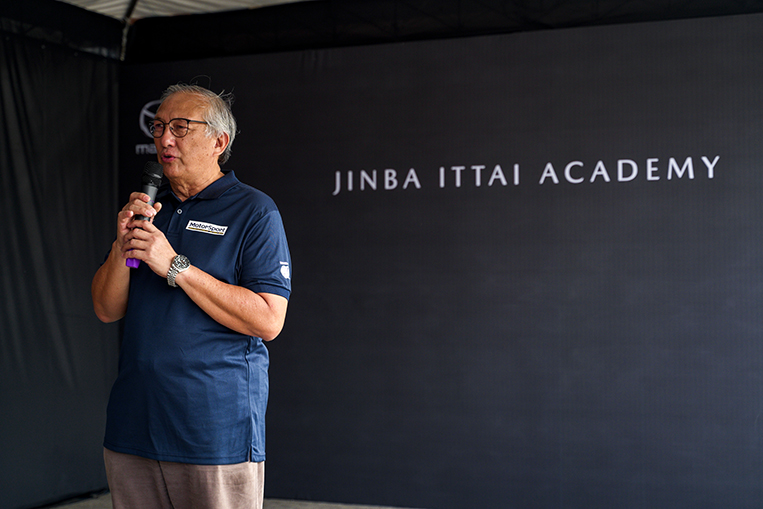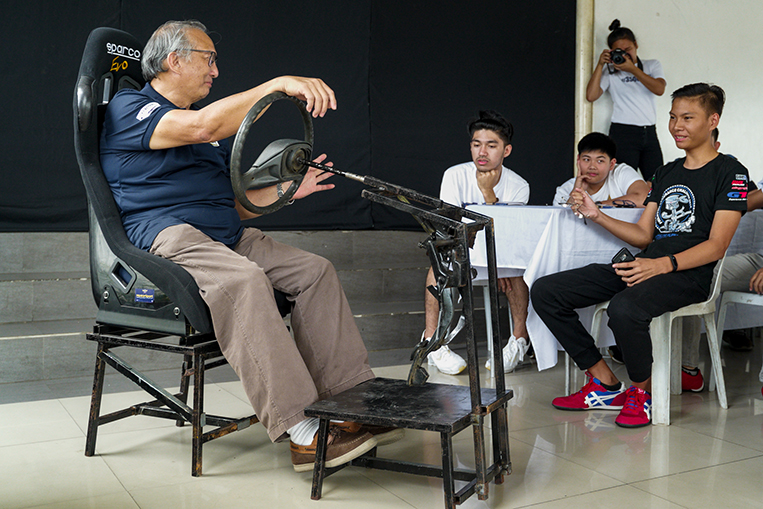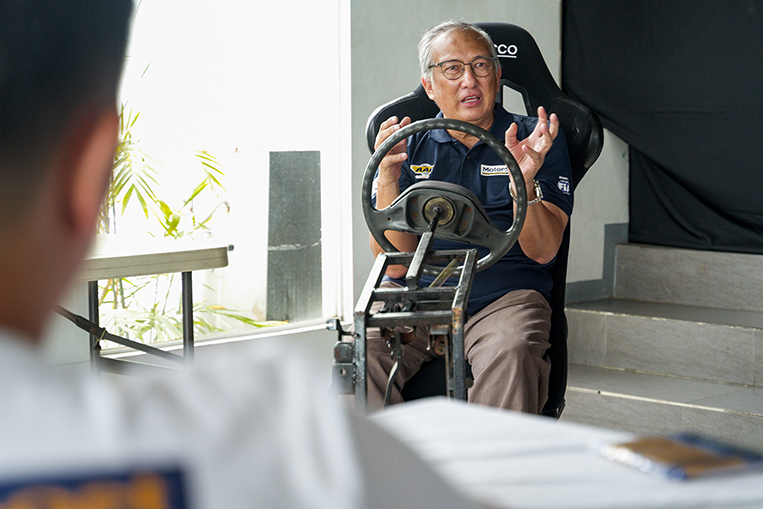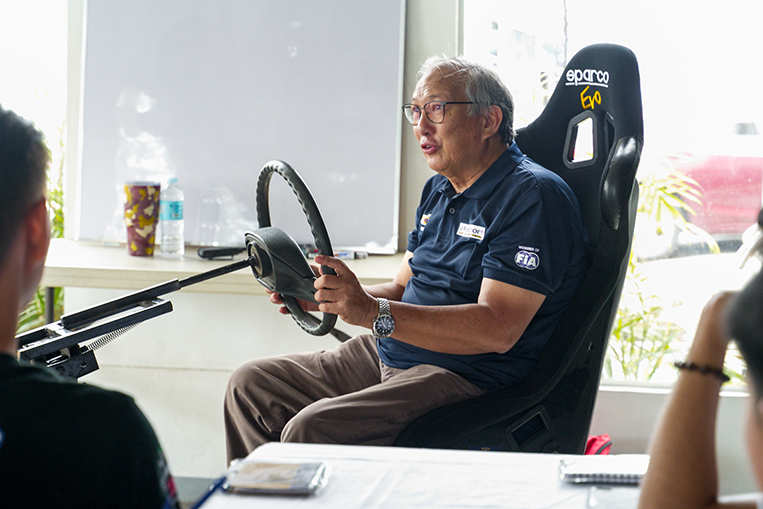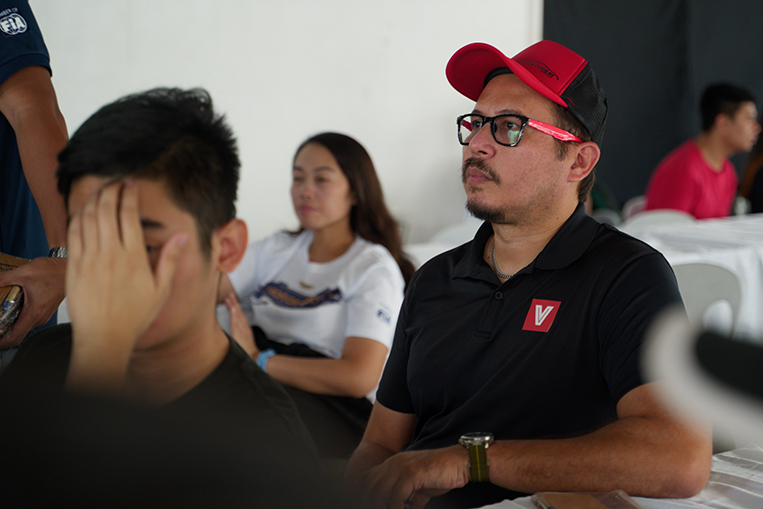 Our writer Manskee Nascimento attended the one-day session and had this to report back: "It was the first of nine driving skills modules of AAP's Motorsport Development Program with Mazda Philippines as its partner. The aim is to uplift local motorsports and make attendees better and safer drivers, besides having them learn and appreciate the concept of jinba ittai (horse and rider as one)."
The chief instructor was none other than multiple rally champion Vip Isada, who, we should note, was also our trainer when we took part in the Honda Media Challenge back in the late '90s. God bless this man for being extra patient with stubborn (and sometimes stupid) student drivers through all these years.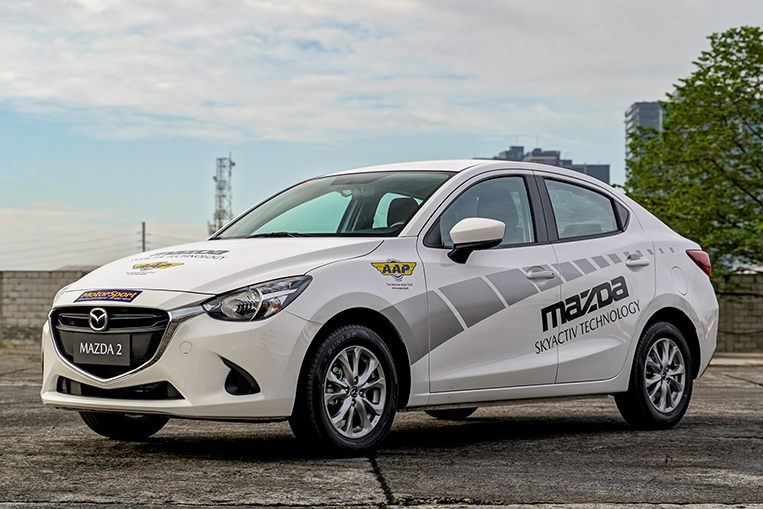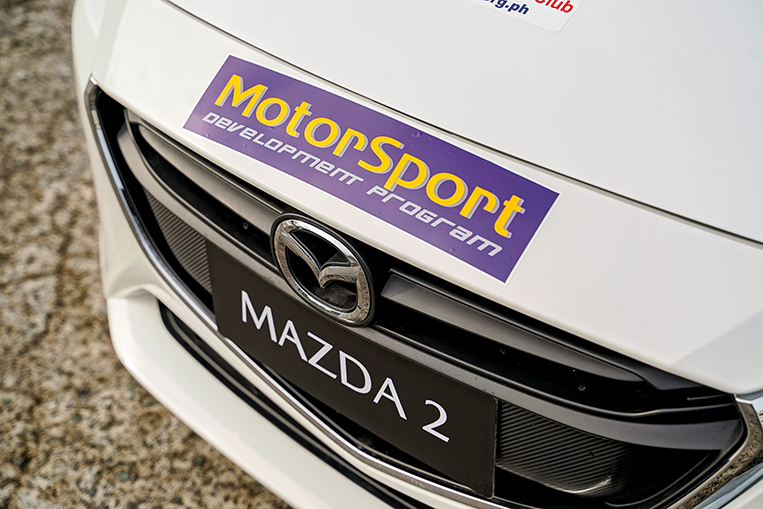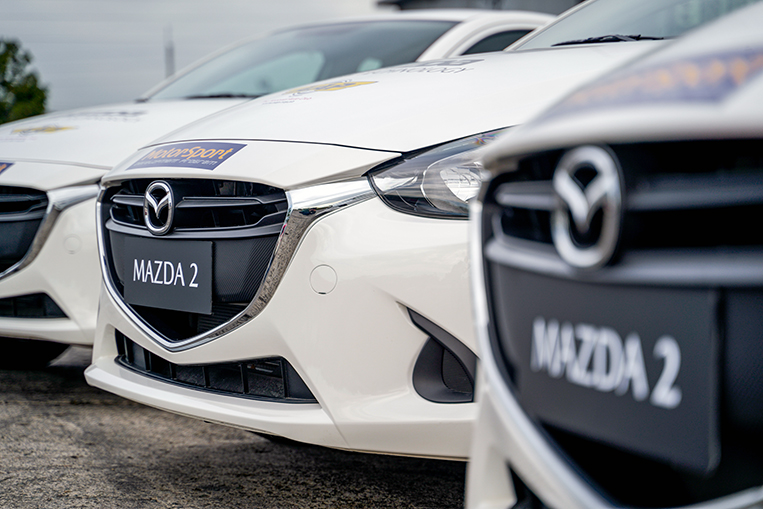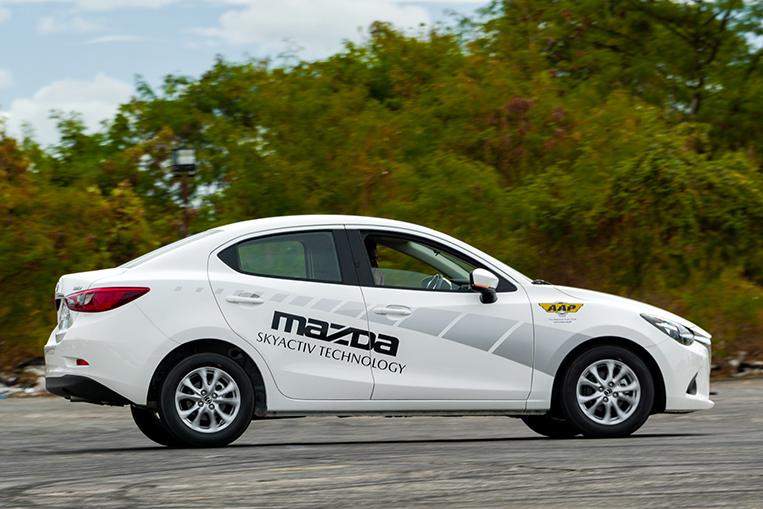 According to Mazda Philippines press and customer relations manager Mikko David, the cars that were turned over to AAP came equipped with Mazda's six-speed Skyactiv manual transmission. Try reading that without fantasizing about the car's potential on the track.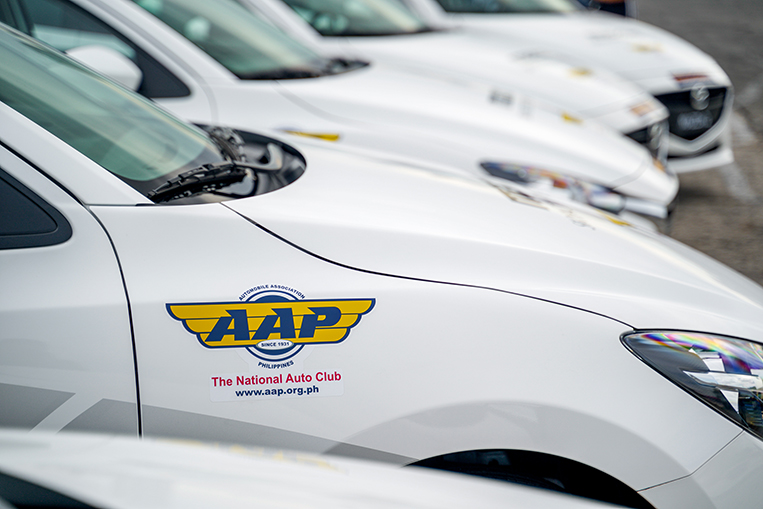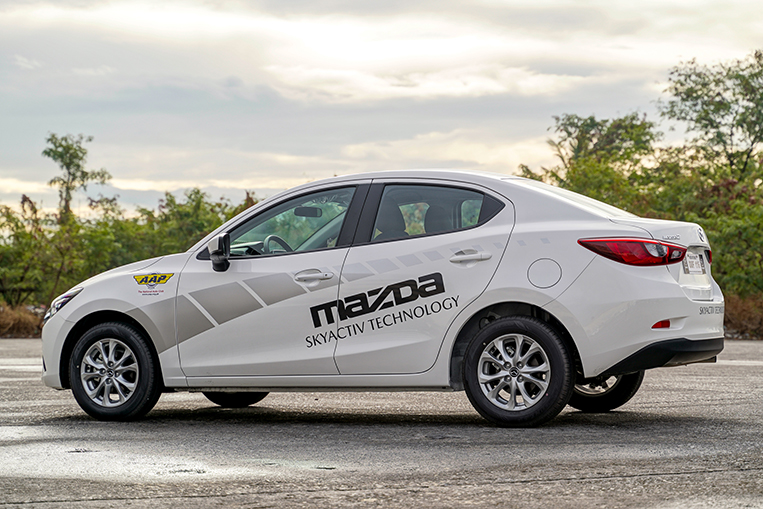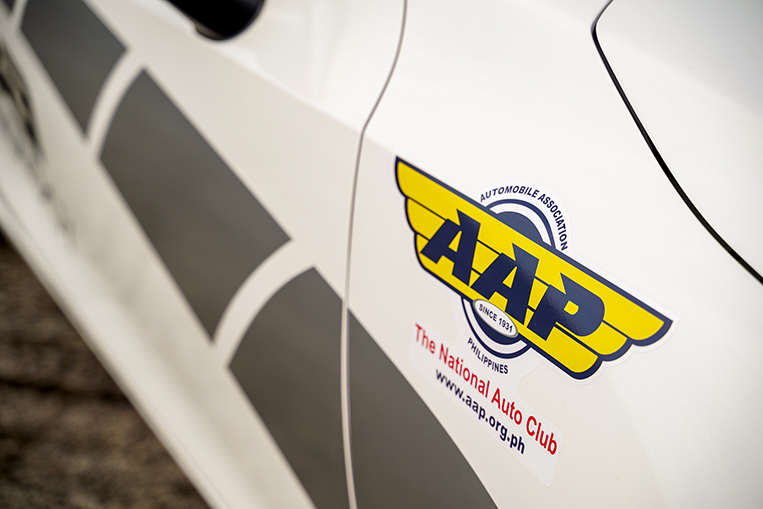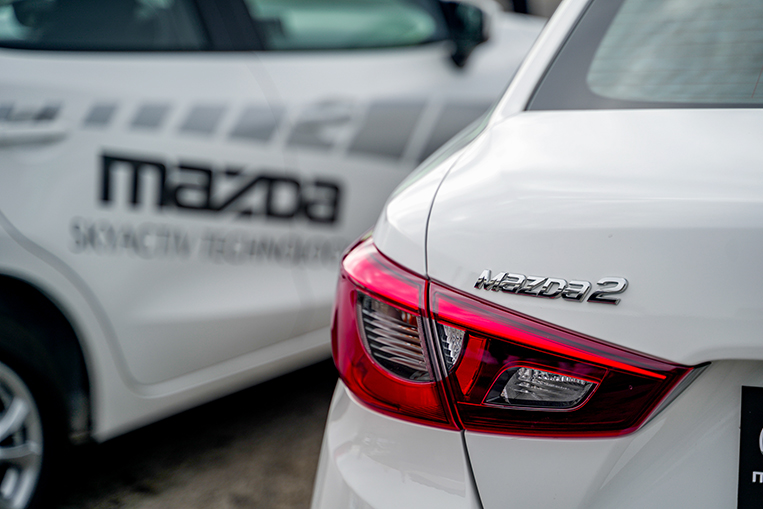 The Mazda 2 sedan is powered by a 1.5-liter Skyactiv-G four-cylinder gasoline engine rated at 107hp and 139Nm. It is just as wide as the hatchback (1,695mm) but obviously longer (4,320mm versus 4,060mm) and also a bit lower (1,470mm versus 1,495mm).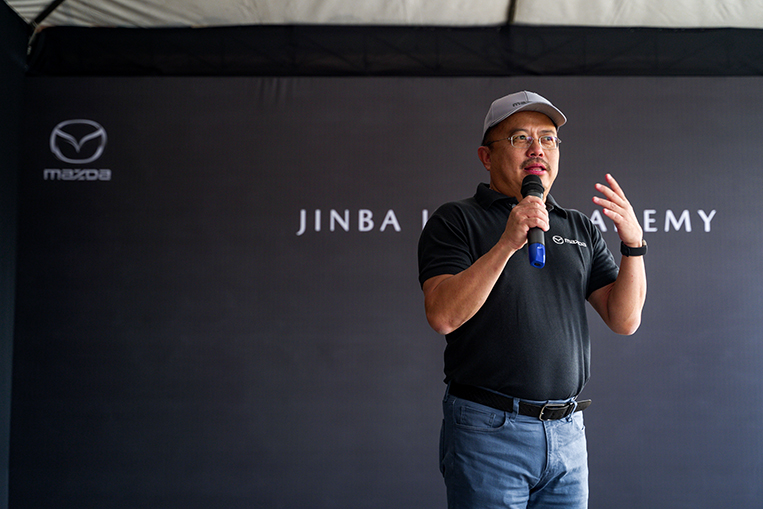 "The people who run MSDP are genuinely serious about motorsports," Tan told VISOR. "They are among the most dedicated people I know who are passionate about car racing. More importantly, they believe in motorsports education from the age when drivers learn to drive. This is the age when they develop driving habits—good or bad. Mazda universally believes in driving for pleasure and driving as a form of sporting enjoyment. That is why we support the Miata Cup and why we support MSDP, which produces better young drivers who are more respectful of others on the road and on the track. They also take better care of their cars, and they are just better drivers for life. We hope they become role models for others."
The Malaysian executive is so committed to this program that he ended up pledging a sixth brand-new unit of the Mazda 2 during the handover proceedings.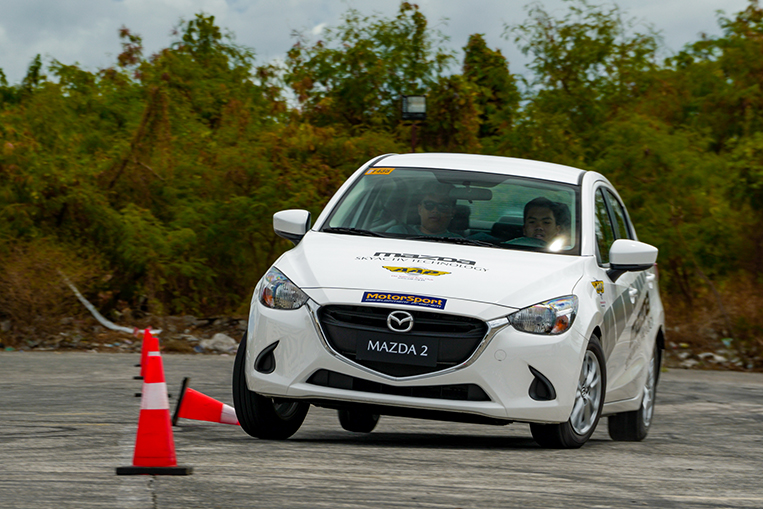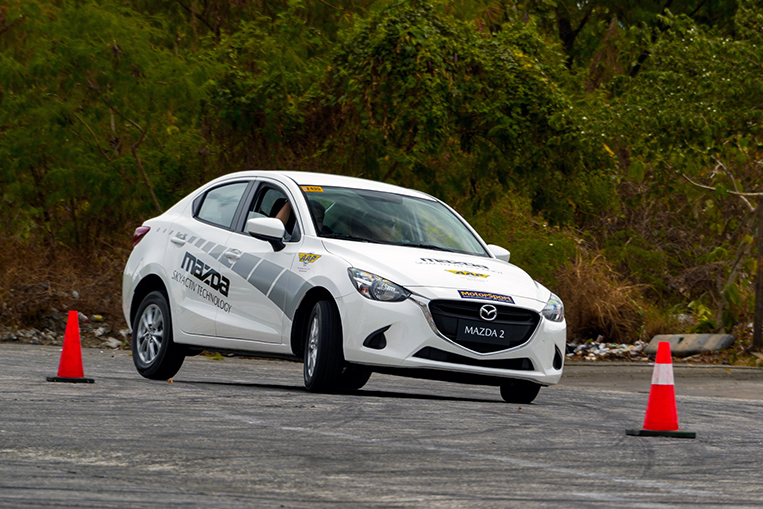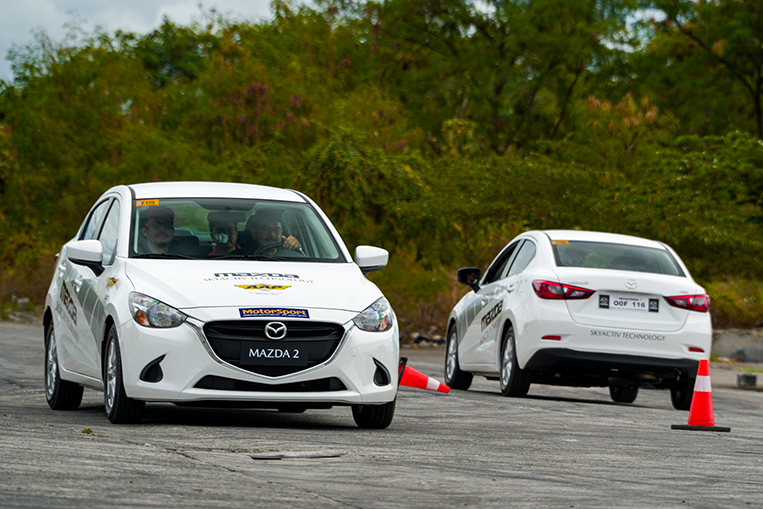 It appears there are two ways to support Philippine motorsports. One is to put together a heavily publicized series that features moneyed or famous personalities rubbing against each other's fender. Another is to go the long route and try to help those who would otherwise never have the opportunity to race cars. Not saying one is more commendable than the other—just that there is now clear proof you can do something to contribute if you really want to.