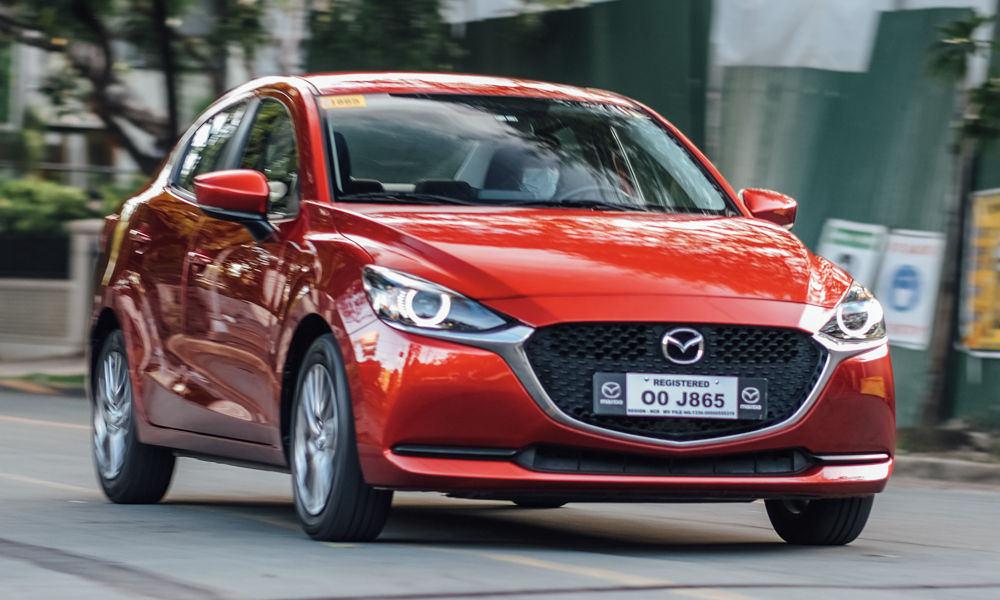 When we talk about subcompact sedans in the Philippines, they're not exactly the most exciting vehicles for a lot of people. At this price point, most buyers only see them as mere appliances that reliably go from point A to point B. But what if you wanted to drive something affordable and enjoyable at the same time?
Sure, you can always buy a 1990s sports car. But for some, it's simply not worth the hassle. And the sporty variants of certain subcompacts in the market only have a couple of fancy aero bits tacked on.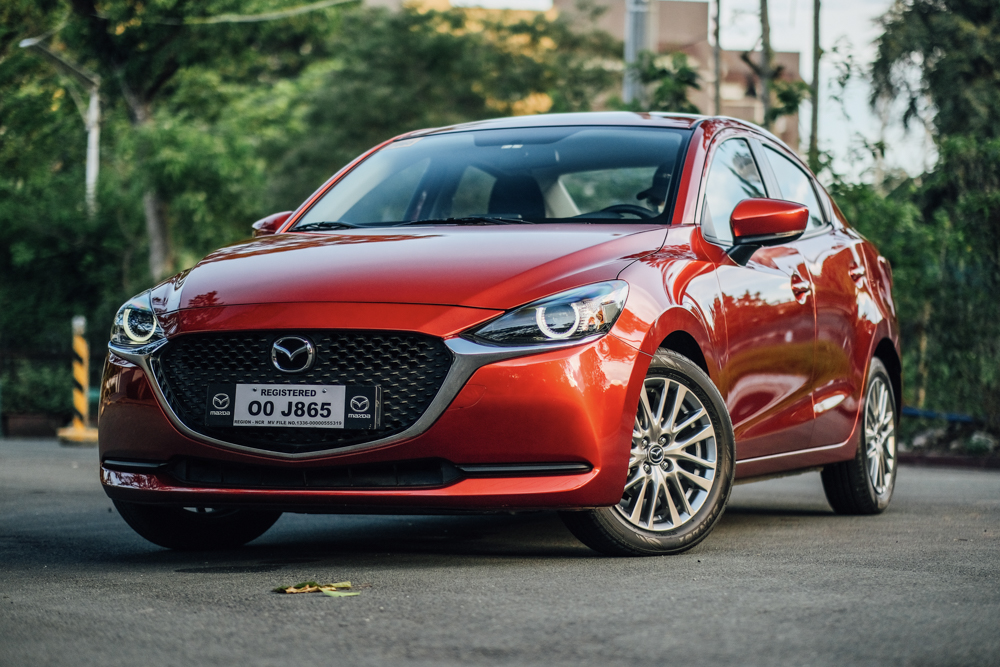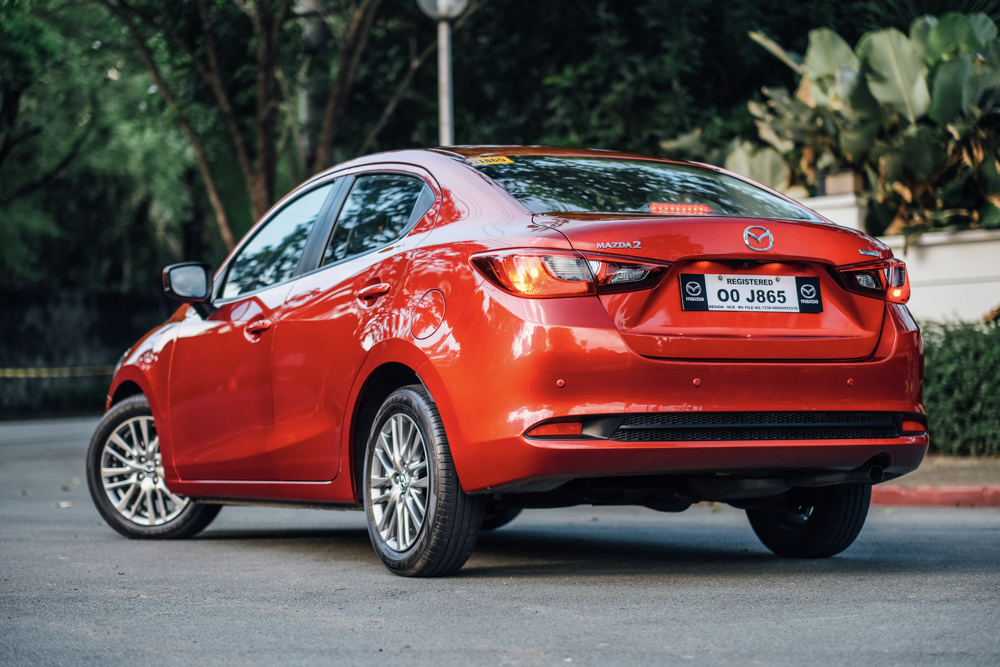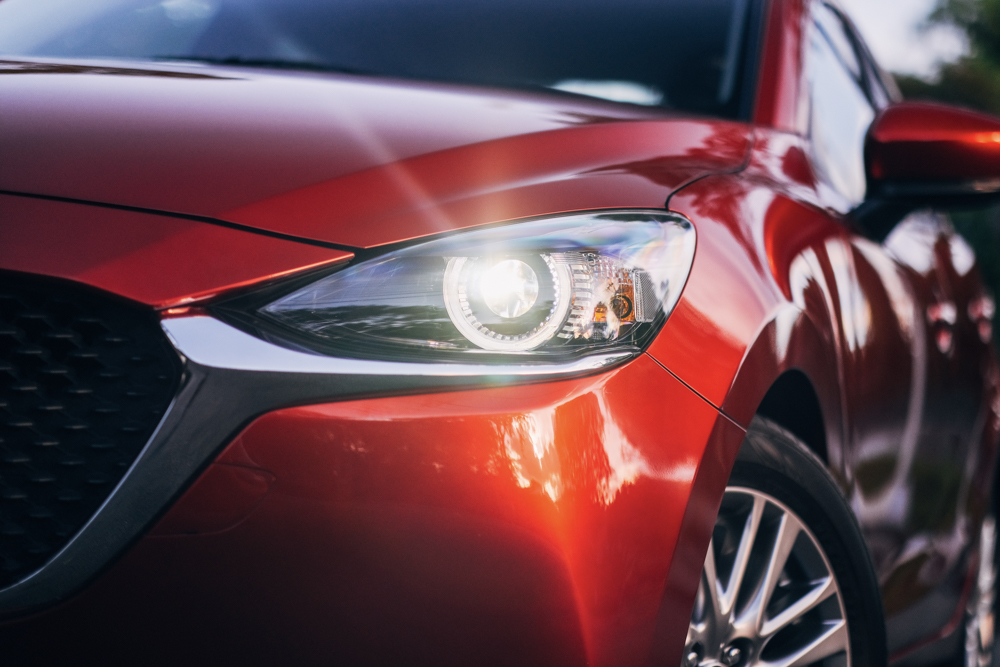 You can argue that the Toyota Vios has some motorsport pedigree because it has a one-make race series. But as we've seen before, the Mazda 2 can be quite a capable little track car with minimal modifications done to it. So, does this mean it can be an exciting, budget-friendly subcompact?
First off, it's a good-looking car. Mazda's "Evolved Kodo" design language can be seen in the striking body lines, accentuated by the lustrous Soul Red Crystal paintwork (even if it's dirty or viewed in the dark). Bundle that with spiffy-looking, multi-spoke 16-inch wheels, LED headlights, and a massive mesh grille surrounded by chrome trim and you'd be forgiven for thinking that the 2 looks more expensive than it really is. However, I find the rear end somewhat stubby. Maybe it's just my preference for the hatchback version, which looks a lot more cohesive.
However, things start to be slightly complicated once you hop inside.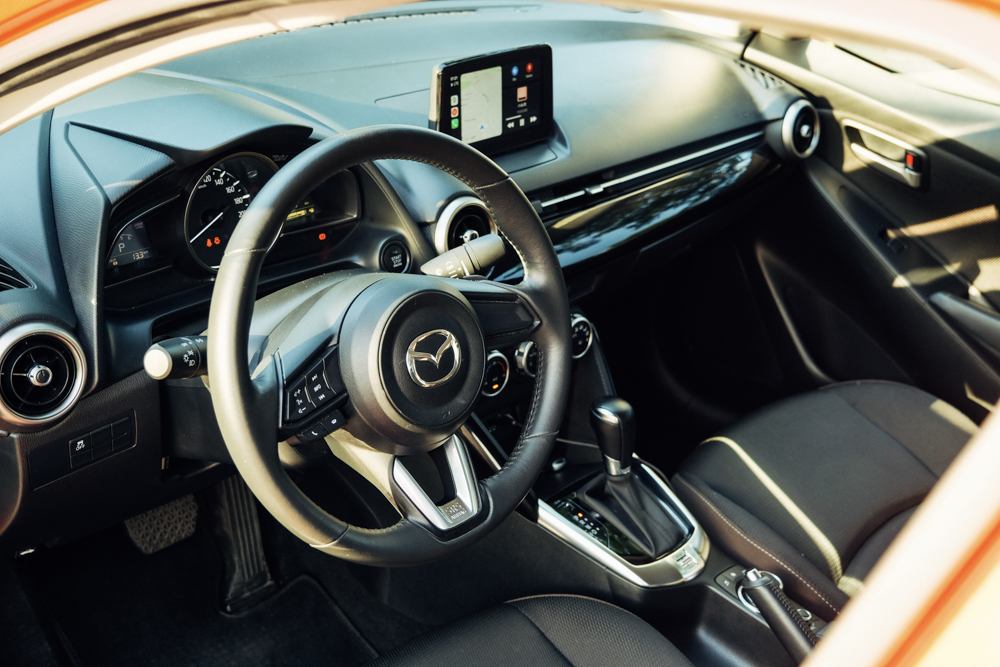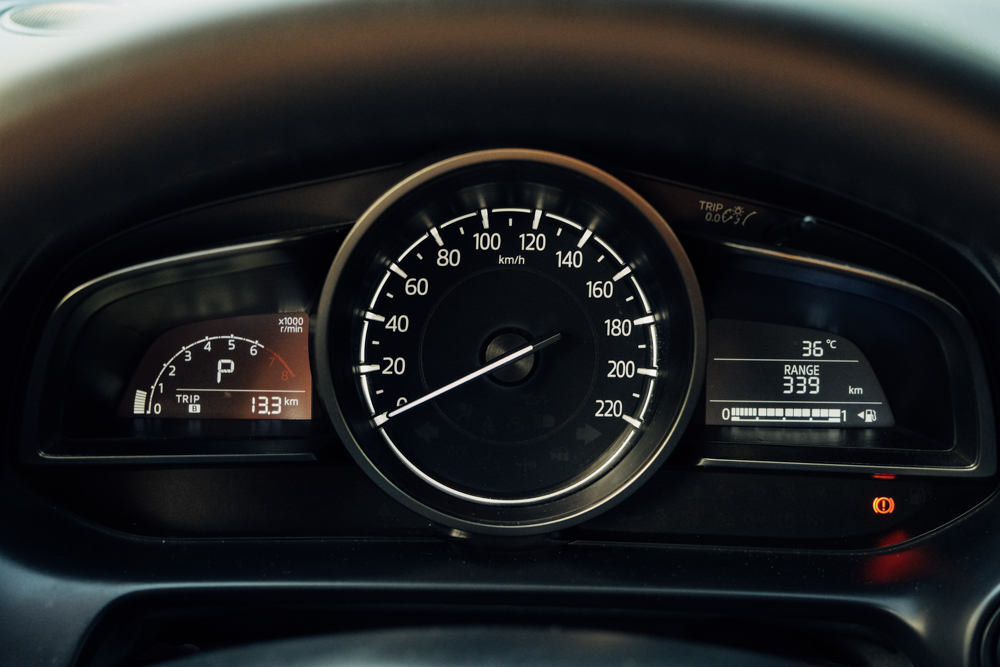 If you're behind the wheel, you're in for a treat. Mazda's jinba ittai philosophy (the relationship between the horse and the rider) translates to the driver-oriented cabin. The seating position feels just right, mimicking the feel of a sports sedan's cockpit. The gauge cluster has two LCD panels (digital tach and multi-information display) surrounding the central speedometer, a design carried over from older Mazdas.
The straightforward layout of the switchgear makes interacting with the car effortless. However, the HVAC control panel is the quirkiest thing in the interior. At first glance, it looks like a traditional three-knob analog affair. But upon closer inspection, it's actually electronic with automatic functions.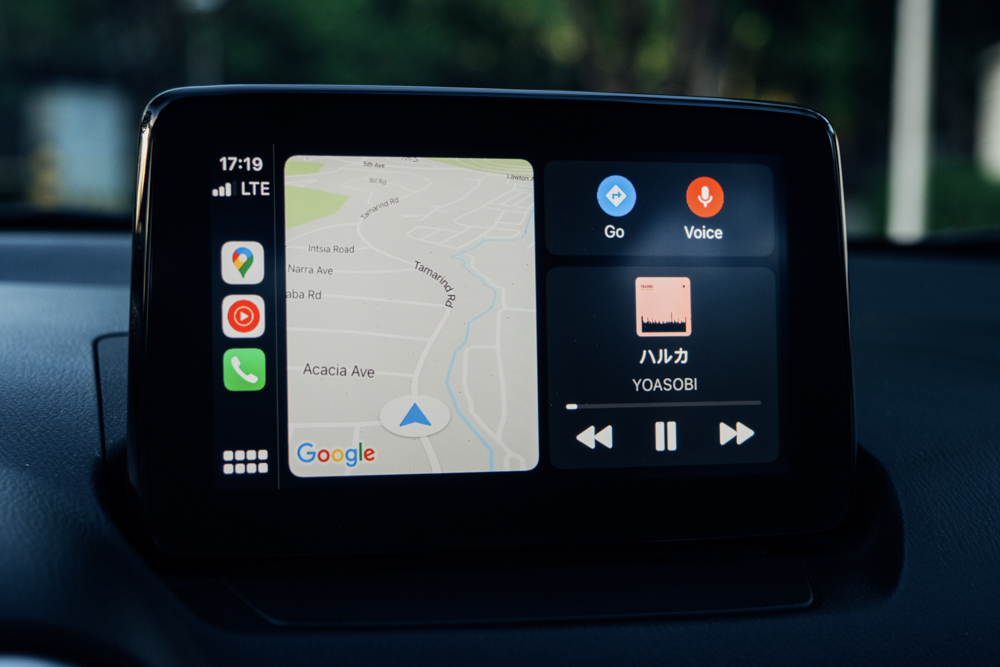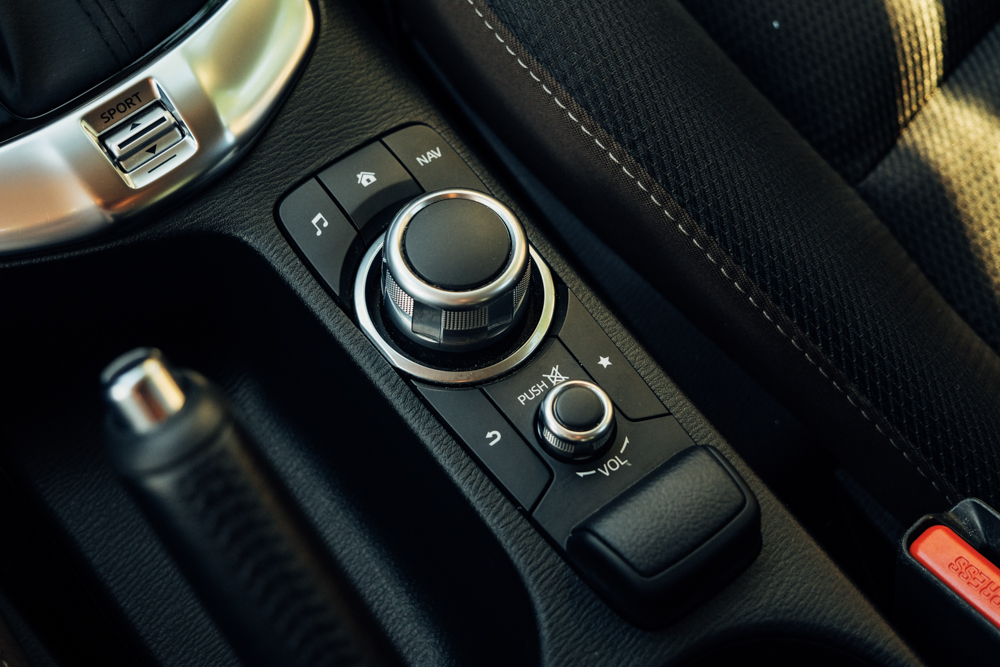 You get a seven-inch infotainment display that looks like a "tombstone" in the middle of the dashboard. The screen loses its touch sensitivity once you start moving. Thankfully, you have another way of messing with it: a rotary knob much like BMW's iDrive. I think it is the best way to control an infotainment system (sorry, Lexus). Also, while Mazda's UI looks quite dated for 2021, it's responsive and easy to navigate. If you don't like it, you can always switch to Apple CarPlay and Android Auto.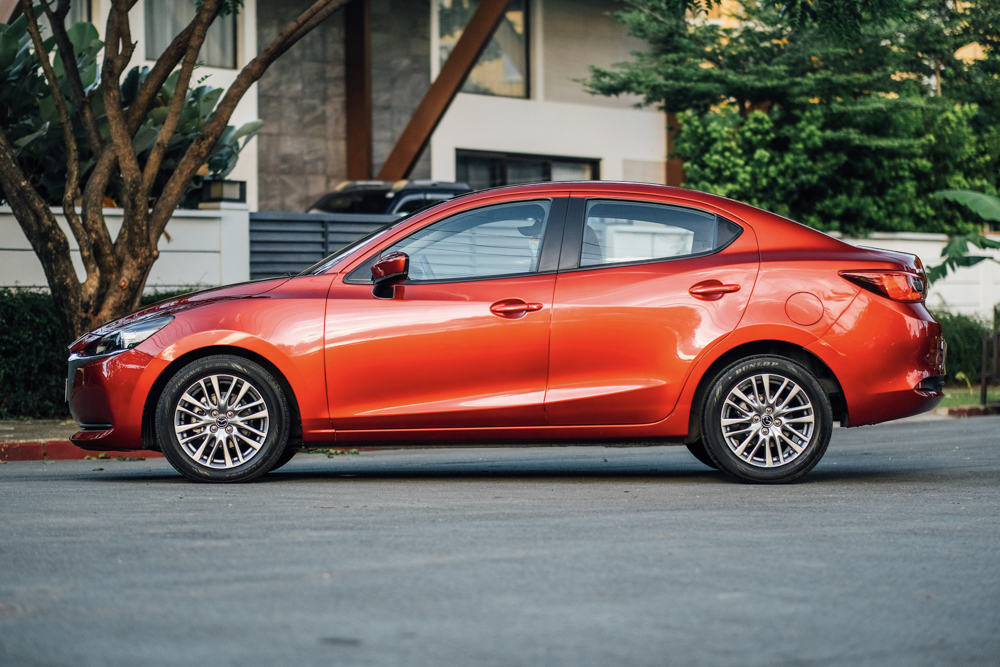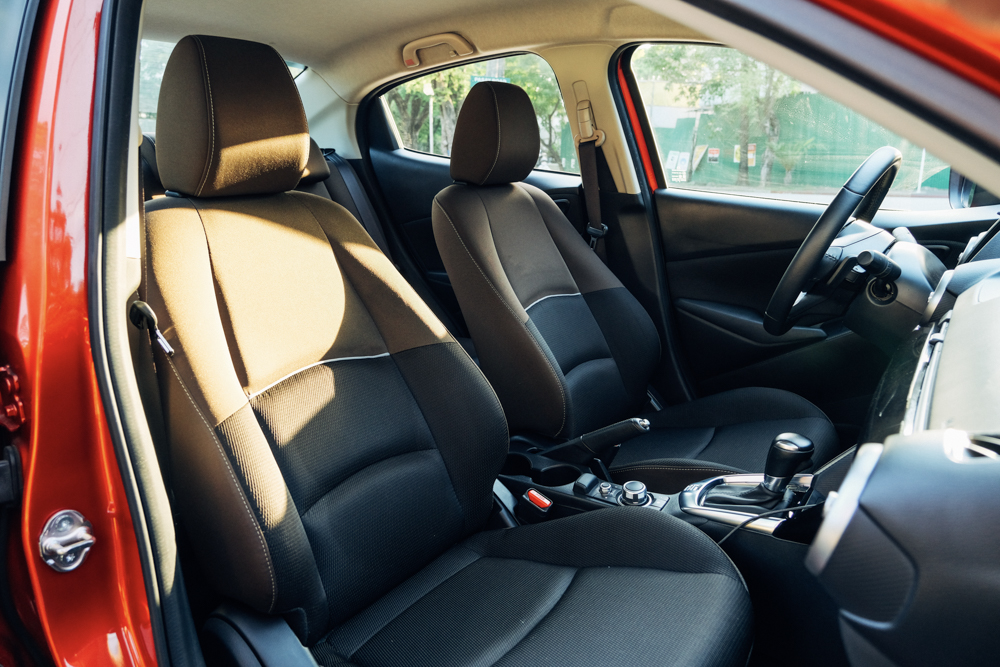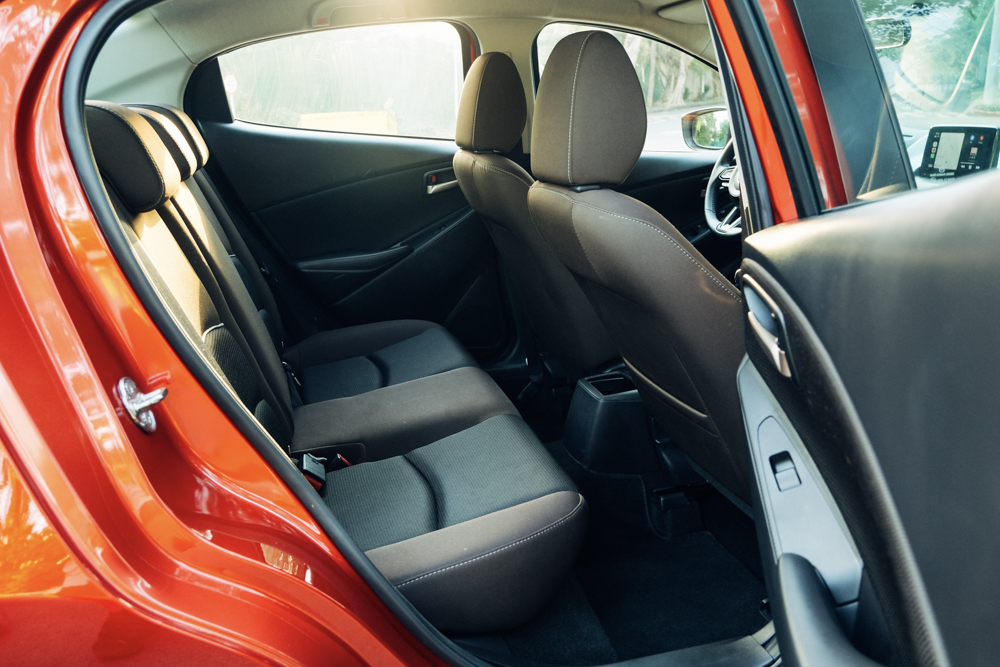 But get yourself planted in the other seats and you start to see what Mazda had to do to keep the price down. The cabin isn't very wide compared to other subcompacts, and there's a curious mix of hard plastics, faux carbon fiber, soft-touch door panels, and textured piano-black surfaces on the dashboard. The interior gives off a sporty vibe, especially with the two-tone brown fabric seats. But given the car's pricing, buyers might expect something a little more luxurious.
There's also a lack of storage spaces in the center console. There is only a tiny cubbyhole behind the two awkwardly placed cupholders that interfere with the usage of the rotary dial. Having a center armrest would greatly improve comfort and practicality.
The front passenger seat becomes decent for tall people once you adjust it. In the back, you'll be wanting more legroom, but there's a respectable amount of headroom. The trunk is decently sized at 368L, which can be expanded further by folding the 60:40-split rear seats.
Once you start moving, you'll get a taste of Mazda's excellent driving dynamics.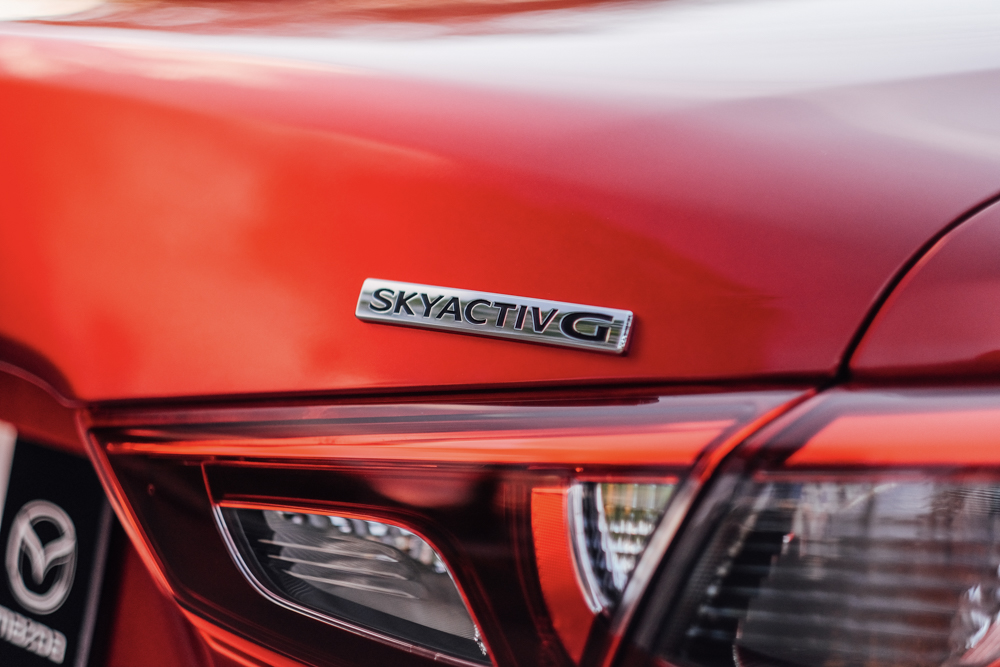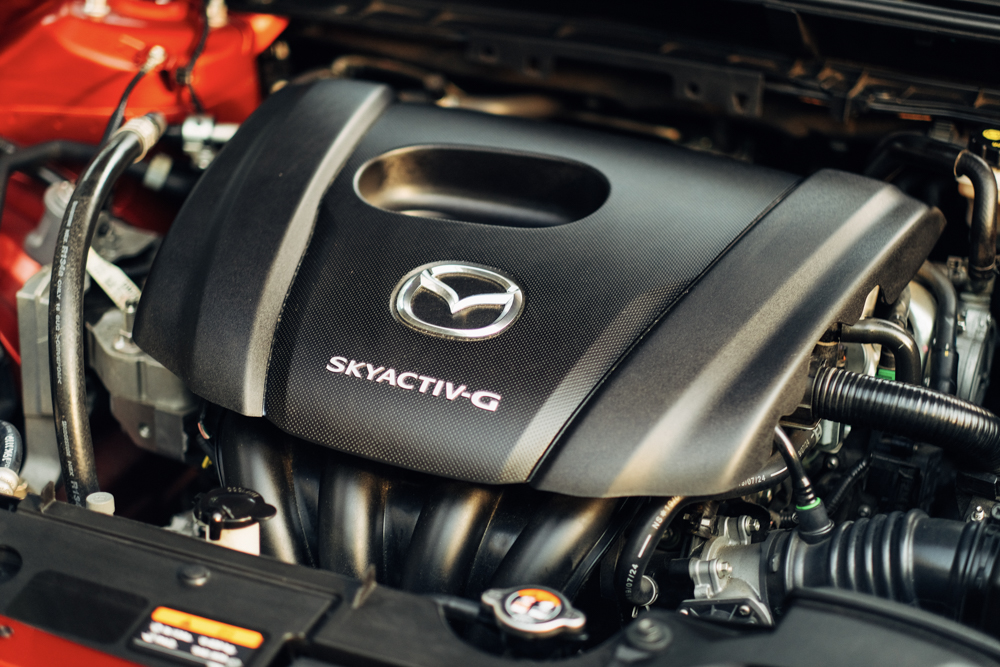 The naturally aspirated 1.5-liter Skyactiv-G motor may seem at par with the rest of the competition, but it pulls like it's a bigger engine. The throttle response is sharp and snappy, and gear changes in the regular drive mode are smooth. This car has a proper six-speed automatic gearbox. You'll find yourself using the paddle shifters as there is little to no lag when switching cogs, which makes overtaking on the highway effortless.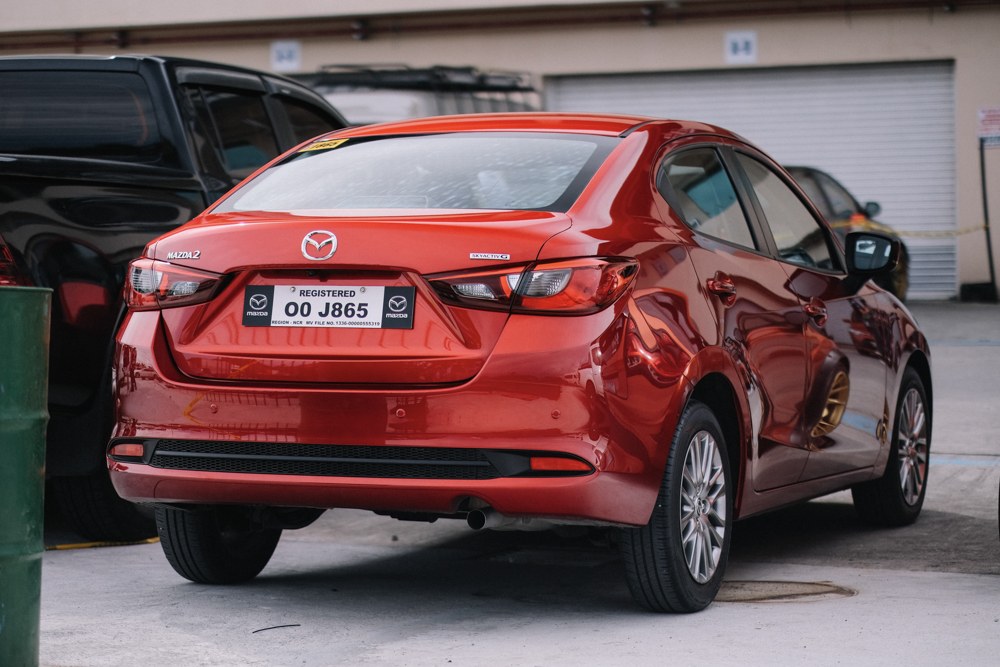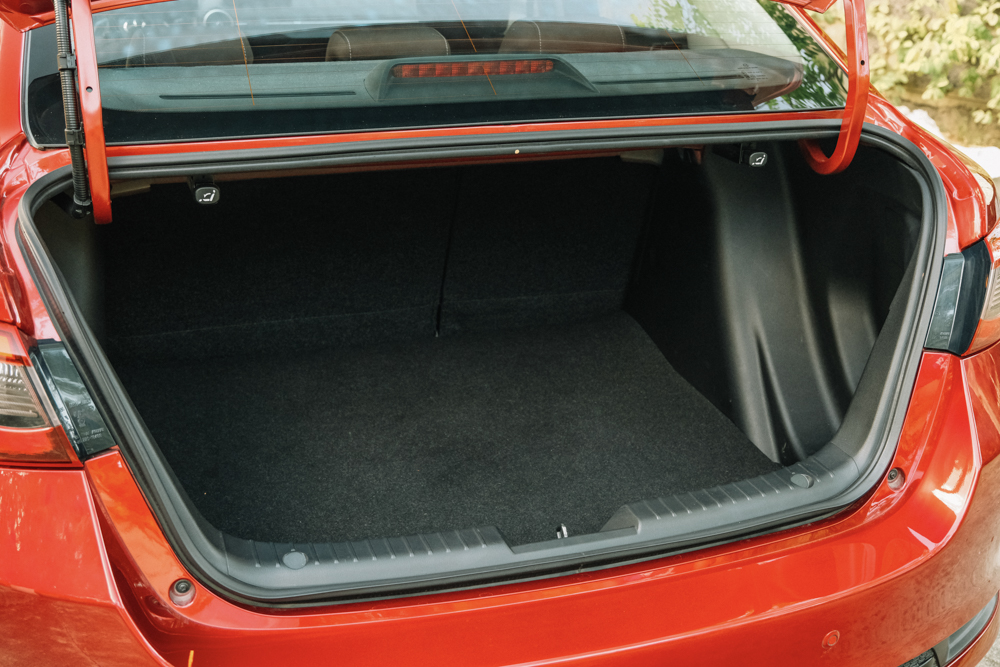 The 2 can corner with considerable aplomb like most Mazdas. The steering has the right amount of weight, feedback and resistance, while brake sensitivity and pedal pressure are pleasantly adequate. Body roll is kept to a minimum when going through corners due to the G-Vectoring Control Plus system.
A bit of tire noise enters the cabin at highway speeds, but it's not as bothersome as some competitors. The ride is also quite good, gliding over smooth tarmac and staying composed even when going over rough patches of road.
When all is said and done, you'll be amazed with the car's fuel consumption. It's no hybrid or turbocharged three-banger. But for some reason, I managed to get a crazy 12.2km/L in the city, 14.6km/L in mixed conditions, and 20.2km/L on the highway. While efficiency may vary depending on your driving style, these numbers are still pretty impressive.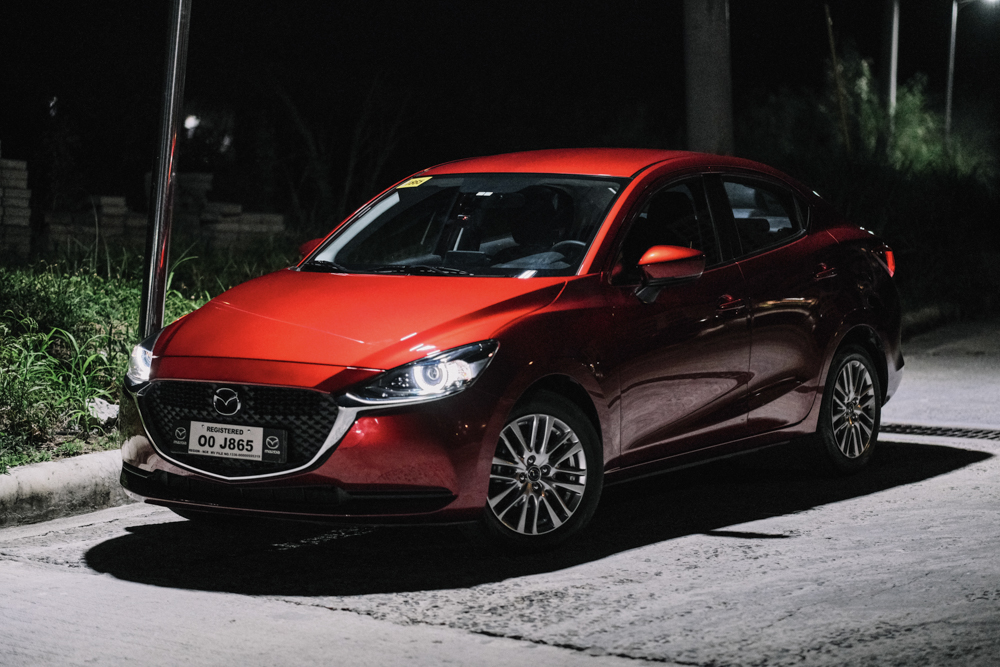 Now, with prices starting at P995,000 (P1,017,400 if you get the Soul Red Crystal color), the Mazda 2 is on the expensive side for a subcompact car. It may not be the ideal vehicle for budget-conscious and family-oriented buyers. But for what it's worth, the 2 is your introduction to Mazda ownership. You're receiving something that has a premium design and excellent driving dynamics—a combination rarely seen in this segment. Plus, the car comes with the brand's five-year service plan, so you'll save quite a bit in maintenance costs.
MAZDA 2 ELITE SEDAN
| | |
| --- | --- |
| Engine | 1.5-liter four-cylinder gasoline |
| Transmission | 6-speed automatic |
| Power | 108hp @ 6,000rpm |
| Torque | 141Nm @ 4,000rpm |
| Dimensions | 4,340mm x 1,695mm x 1,485mm |
| Drive layout | FWD |
| Seating | 5 |
| Price | P995,000 (P1,017,400 for Soul Red Crystal) |
| Upside | Premium looks and excellent driving dynamics make this a fun car to own. |
| Downside | The interior leaves much to be desired in terms of storage and rear legroom. |