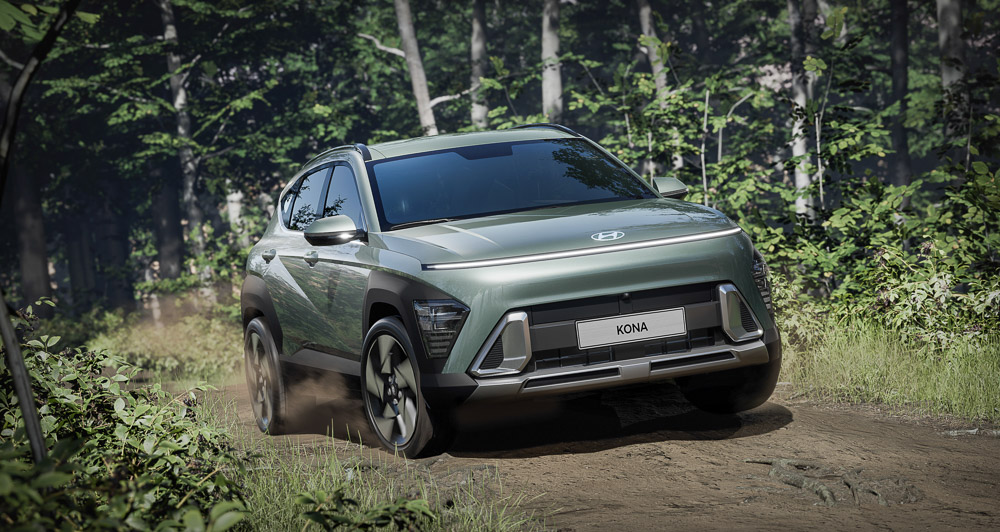 If there's one thing that the Hyundai Motor Company has been hitting out of the park recently, it's vehicle design. Just take a gander at the Staria, the Stargazer, or the recently released Grandeur—all vehicles with a distinct design language that has been setting the Korean automaker apart from the competition.
Next up on its list of vehicles is the Kona, and boy, does the subcompact crossover look good with the automaker's latest design language, also introducing four variants, one of which is an all-electric variant.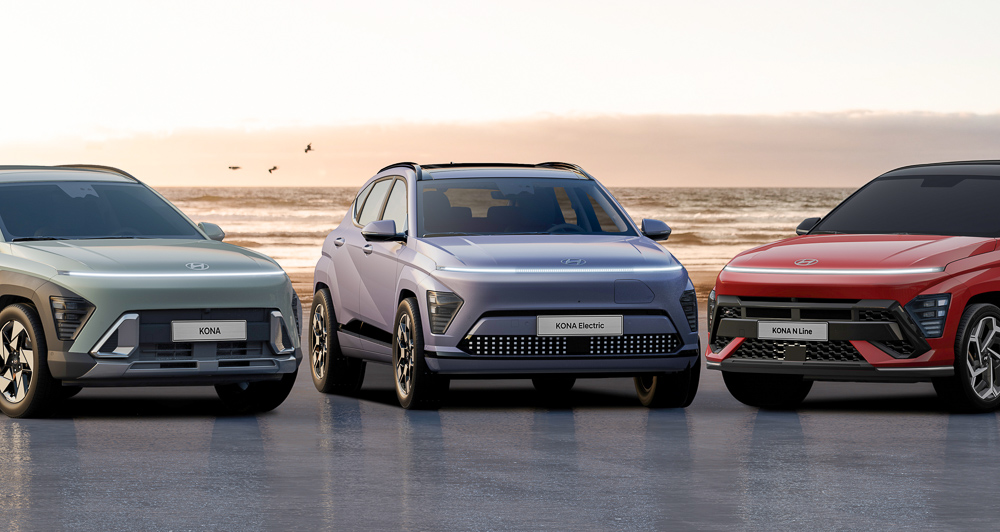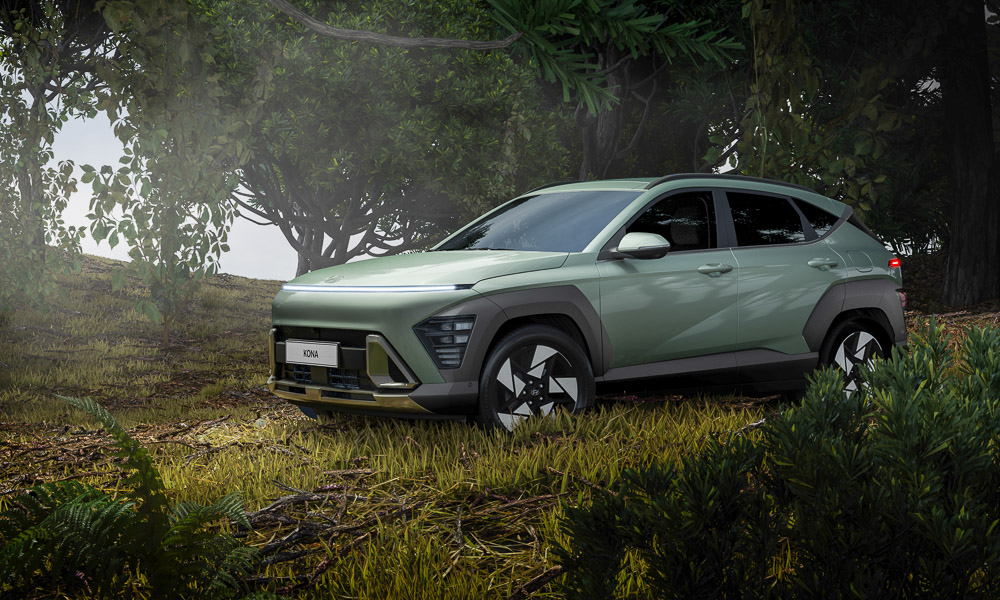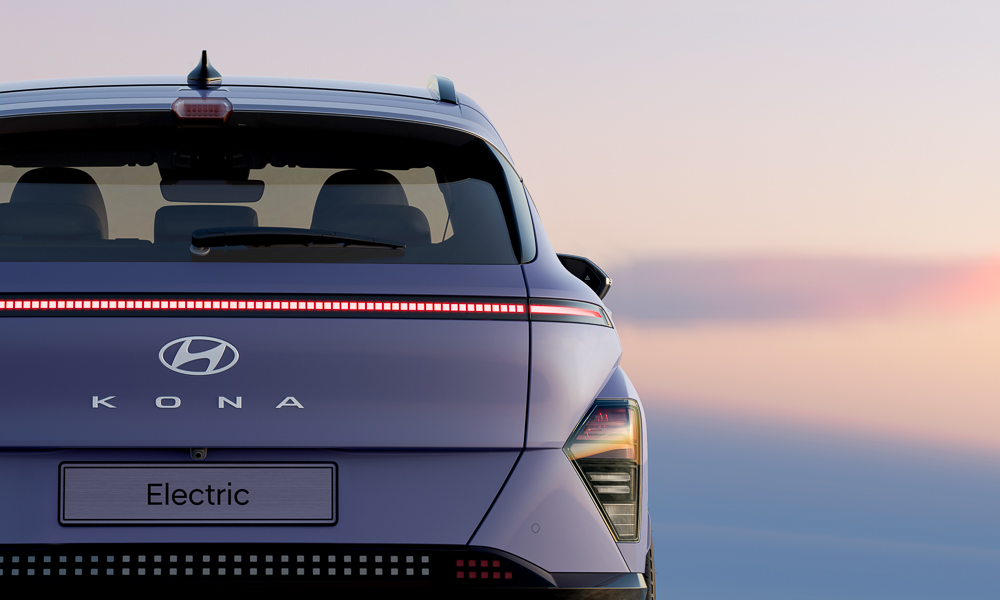 The Kona's new looks mainly come from a cleaned-up face, which helps with the vehicle's aerodynamic performance, which is essential for efficiency. It now has the company's Seamless Horizon Lamp up front and at the back, with muscular character lines on the side.
Aside from that, each variant has its own unique touches, such as a rear spoiler, aggressive front and rear fascias, twin-tip mufflers, a silver side skirt, optional black side mirrors and roof, and sporty 19-inch alloy wheels for the N Line.
The ICE/HEV variant takes on a more rugged approach with beefy-looking elements such as a skid plate and large swaths of black cladding. But step up the electric variant, and the vehicle gets adorned with the "Parametric Pixels" within the lights, 19-inch wheels, and other fascia bits—the first outside of the automaker's Ioniq line of EVs.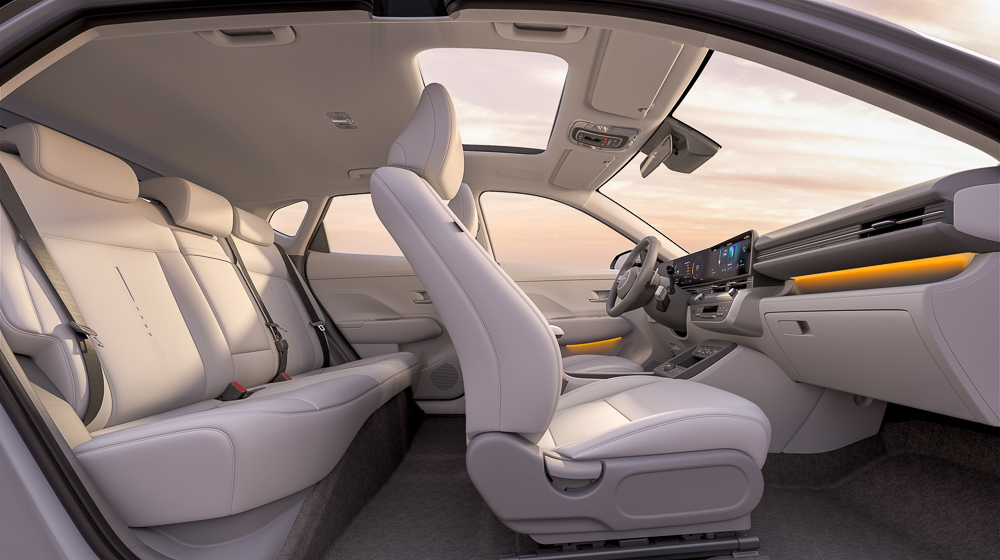 In the cabin, there are dual 12.3-inch displays with a "floating module," ambient lighting, and the shifter relocated behind the steering wheel, just like in the Ioniq 5 EV so that there is more space for belongings in the center tunnel. Also, the second row has been redesigned for more space for passengers and for cargo behind it.
The automaker will be releasing more details about the vehicle in the coming months, but this update is shaping up to be a very exciting one. Do you think Hyundai Motor Philippines should bring the Kona back, or are you happy with the Creta filling its spot in the brand's product line?