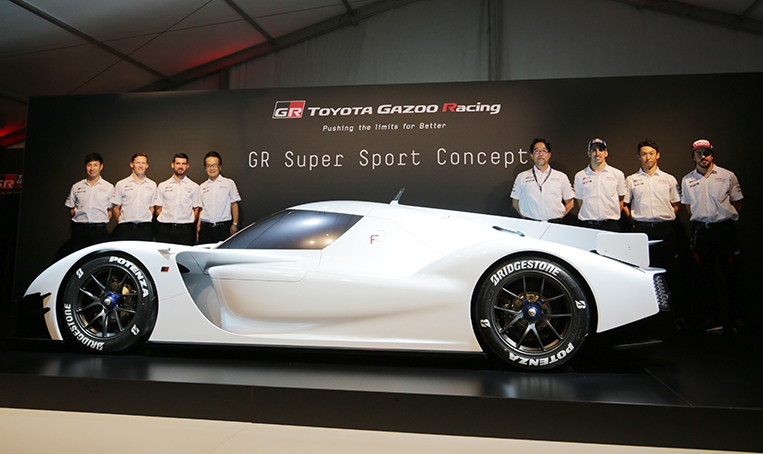 Toyota has just revealed a pleasant surprise for anyone thinking that the new Supra would be the only sports car to look forward to from the brand. The Japanese automaker—which just (finally!) celebrated its first win at the 24 Hours of Le Mans—showed off its GR Super Sport Concept at the Circuit de la Sarthe in France before the endurance race went underway, and at the same time confirmed that the development of its next-generation super sports car had started.
The stunning GR Super Sport Concept was first revealed at the 2018 Tokyo Auto Salon in January. It is powered by a 2.4-liter twin-turbo V6 that works in tandem with Toyota's Hybrid System-Racing, a setup it shares with the TS050 Hybrid LMP1 race car and which is good for a total power output of 1,000hp.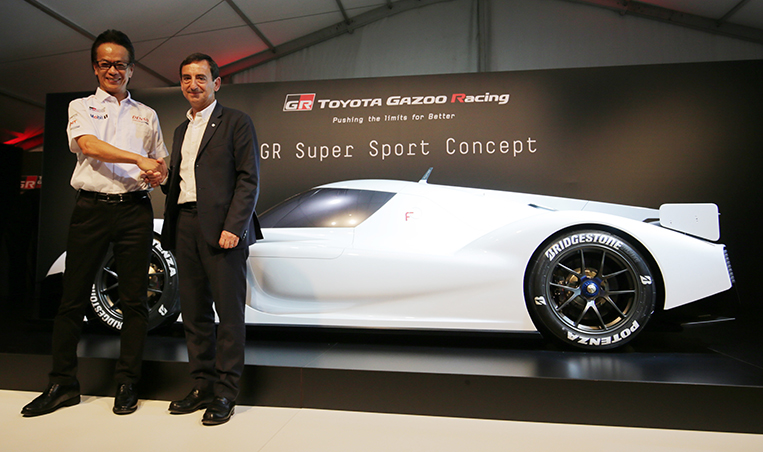 During the event, Gazoo Racing Company president Shigeki Tomoyama said that competing in the World Endurance Championship and racing at Le Mans helped the team develop its hybrid technology and enabled its transfer into Toyota production cars. He also left no doubts about the fact that the upcoming hypercar is aiming to deliver the same experience as Toyota's Le Mans race car—meaning that at some point in the near future, we will see middle-aged rich guys trying to control a 1,000hp monster on public roads.
It has been quite a while since we saw a Le Mans race car for the road—the last ones that come to mind being the Nissan R390 GT1 and the Dauer 962 Le Mans—and we seriously can't wait to see what Toyota is cooking up in its secret lab right now. Once it hits showrooms, the production GR Super Sport will likely make the Lexus LFA look like a hand trolley and straight away take the fight to the likes of the AMG Project One and the McLaren P1.
In the meantime, here's what the GR Super Sport Concept looks like without human presence next to it…