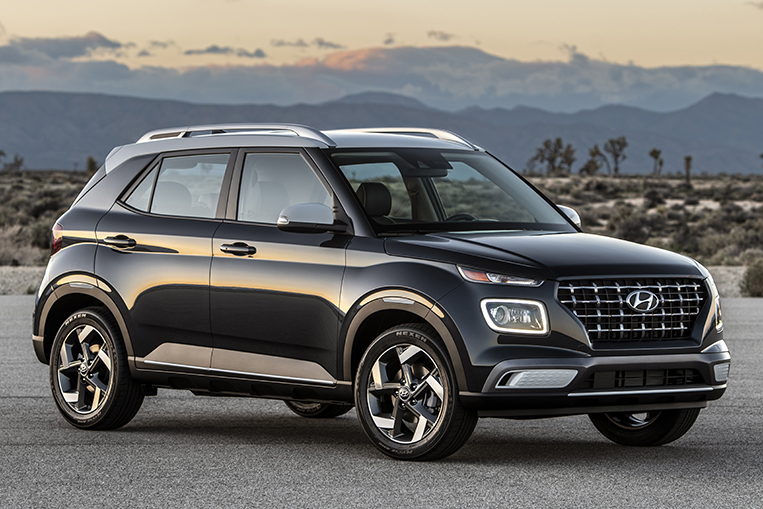 Our dictionary defines the word "venue" as "the place where something happens, especially an organized event such as a concert, conference or sports competition." Oddly enough, Hyundai has christened its new mini crossover with this same name. While the new Venue is nowhere near grand enough to host an actual party, the Korean automaker has other reasons for customers to rush toward it with their checkbooks.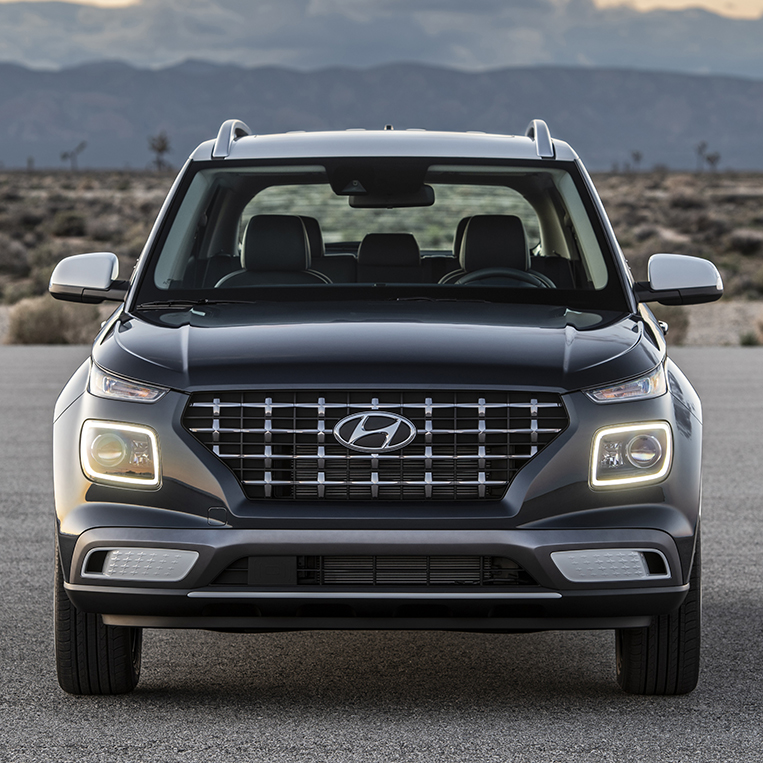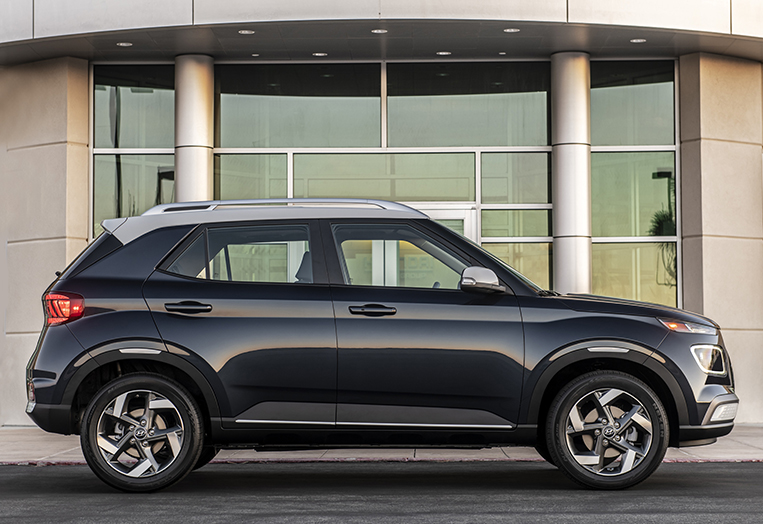 For one, it's properly cute. The front fascia has these rectangular LED running lights with rounded edges that sort of look like the eyes of a fluffy mythical creature. The duotone alloy wheels are located as close to the corners of the car as possible, which gives the Venue a bulldog stance. Wrapped in a body smaller than the already compact Kona—5.1 inches shorter, to be exact—this funky postage stamp of a car will surely get curious (and favorable) stares at traffic stops.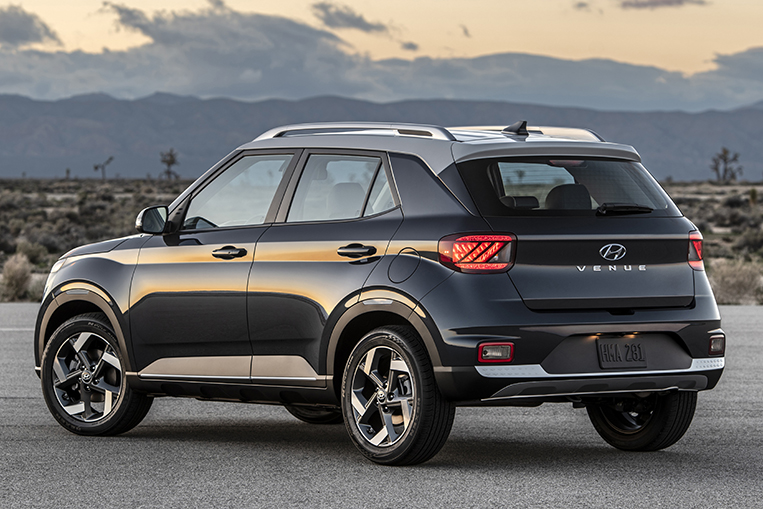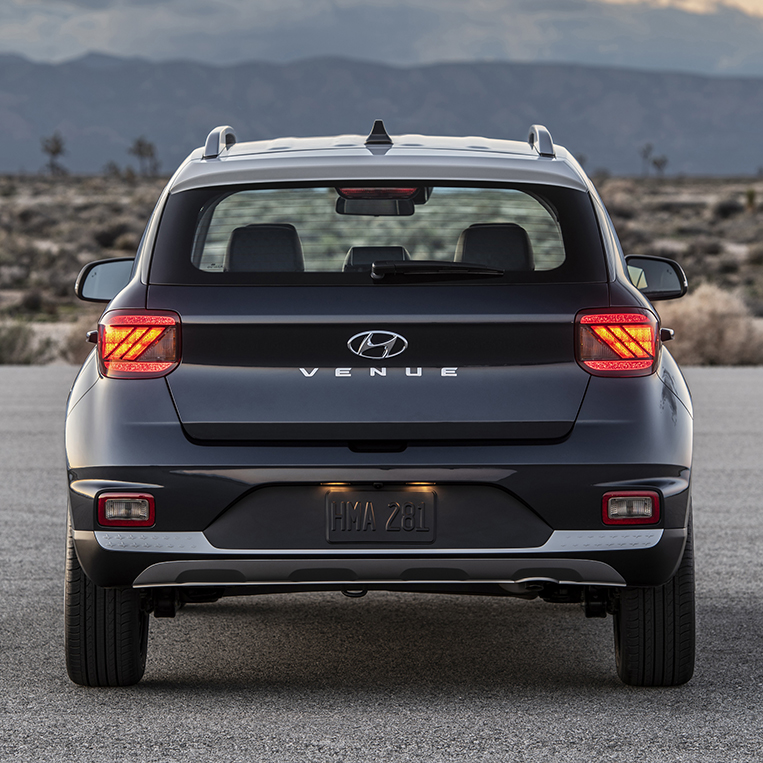 Unlike the funky exterior, the interior appears to be inoffensive and conventional. The switchgear seems to have been plucked randomly from the Hyundai-Kia parts bin. However, some of the toys installed as standard in the Venue may be enough to make up for the cabin's lack of flavor. The eight-inch touchscreen is compatible with Android Auto and Apple CarPlay. But that pales in comparison with the fact that things can be controlled using voice commands. You may speak to Amazon Alexa or Google Assistant via Hyundai's Blue Link software, for instance. Blue Link hooks up to the vehicle's electronic brain and can order it to do any number of preprogrammed commands such as starting the engine and turning the climate control system on.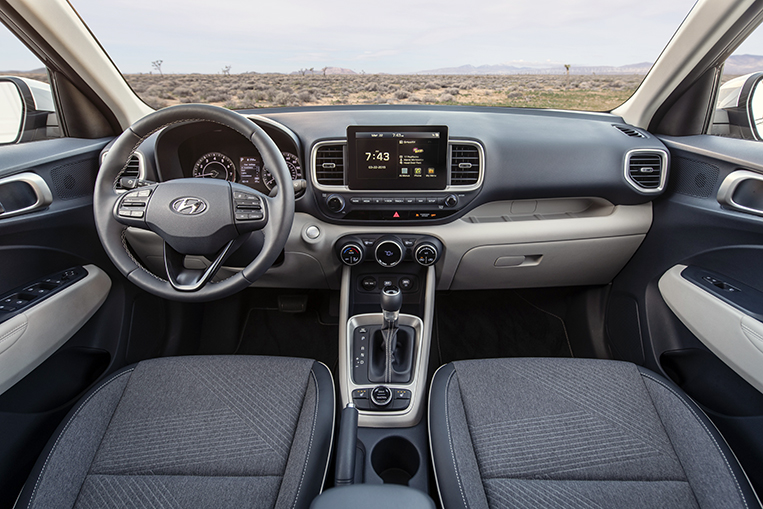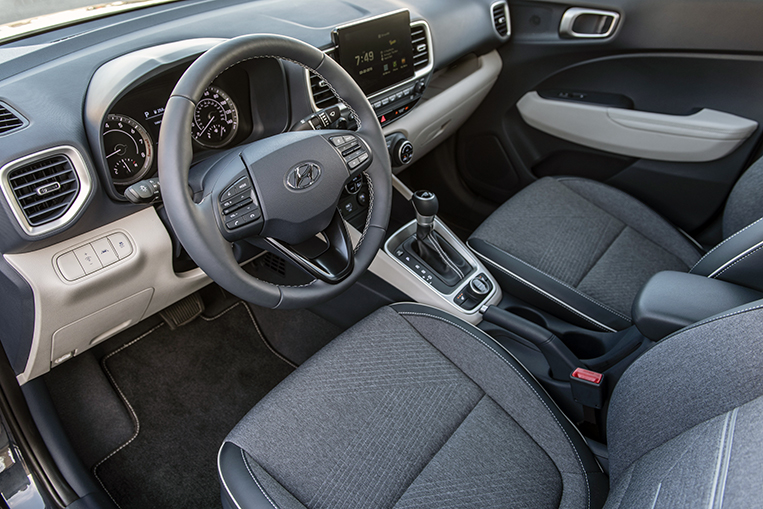 Powering the Hyundai Venue in the North American market is a reworked version of the brand's 1.6-liter Gamma four-cylinder gasoline engine. This powerplant now comes with Smartstream technology, a series of powertrain tweaks and improvements geared toward better fuel economy and less emissions. Transmission options include a six-speed manual shifter and an automatic Intelligent Variable Transmission developed in-house by Hyundai.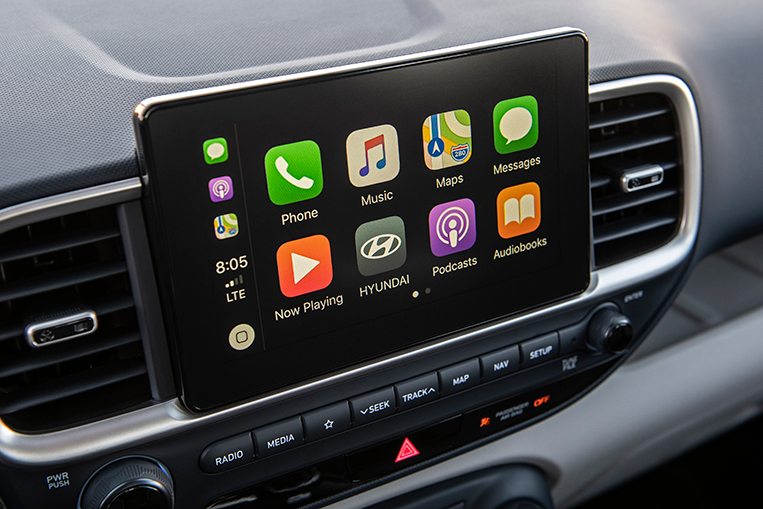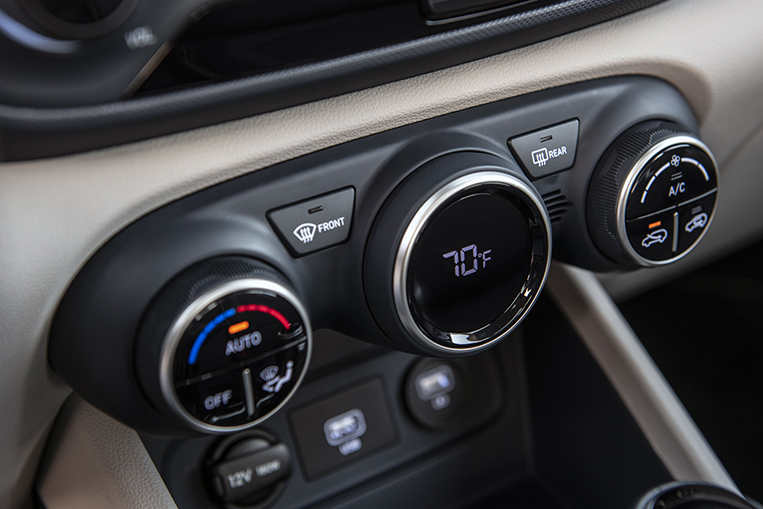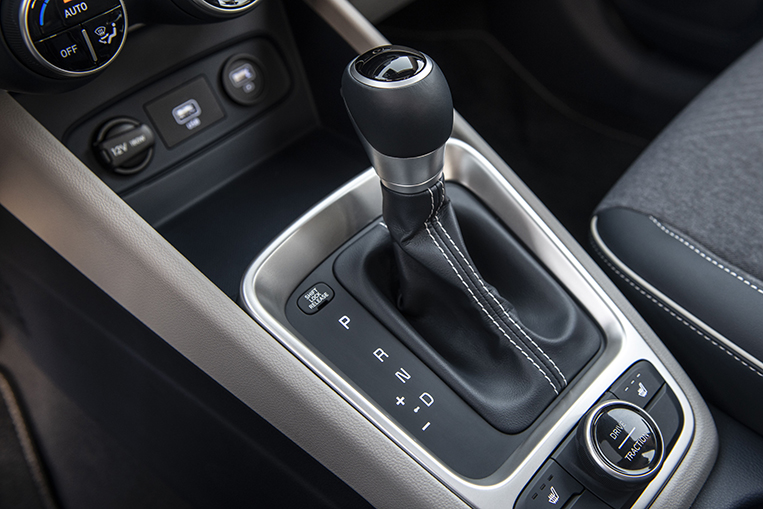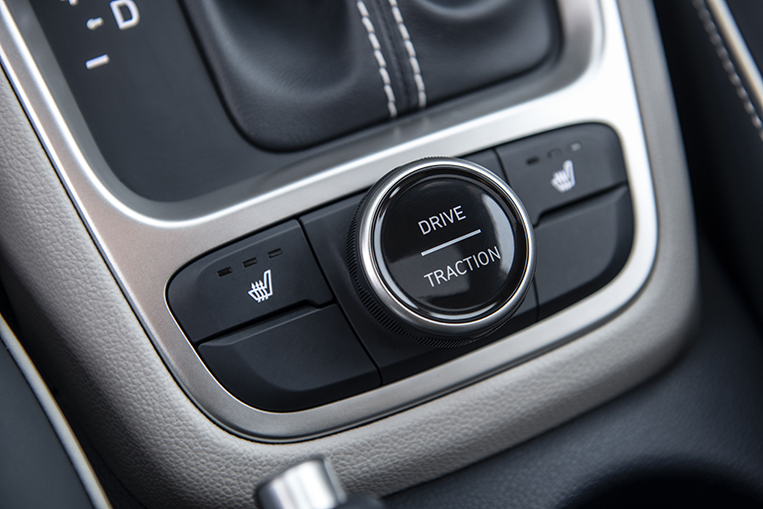 According to Hyundai, the Venue is so named because it is "the place to be while [you're] reaching the final desired destination." Priced and equipped competitively, this may indeed be the car consumers would want to place themselves in as most markets make the steady shift from low-slung sedans to high-riding crossover SUVs.