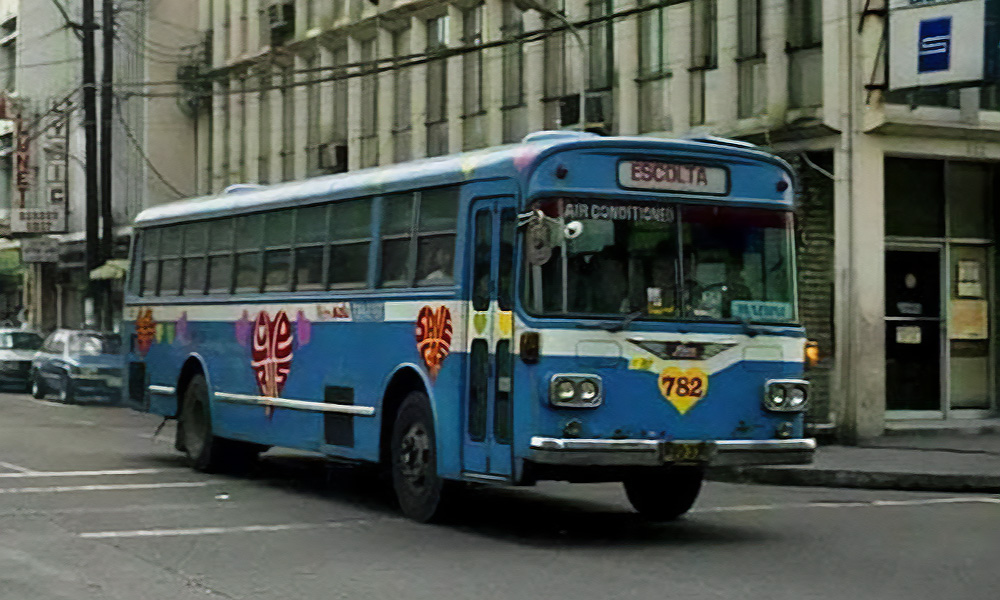 If you're old enough to have a child or two, you may remember the familiar sight of a bright-blue bus prowling the streets of Metro Manila. It was fondly called the Love Bus due to its heart-shaped graphics.
Well, Hino Philippines is bringing the iconic name back with the HS8J Low Floor city bus, mainly designed for operations within the city.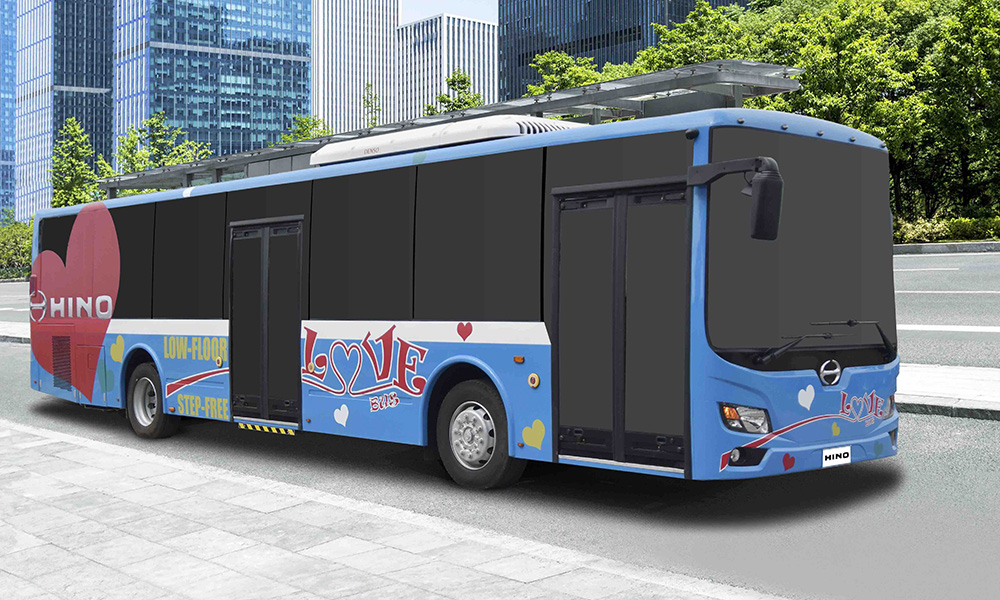 This new bus features a low-floor design that is ideally made for standing. With 375mm of ground clearance, the bus has a lower center of gravity that helps with ride stability.
To help with ingress and egress, the HS8J was designed with a step-free design in mind. How? First, it features a side-kneeling function, where the doors can be lowered to the standard gutter height with a folding ramp to help with boarding. Then, passengers are treated to a full-flat floor with a priority space for wheelchair users as soon as they enter instead of having to climb a few stairs.
Inside, up to 62 people can be carried, with 36 seated and 26 standing passengers. It has amenities like warm LED lighting, 32-inch TVs, and a Denso-made air-conditioning system with a Sharp Plasmacluster Ion Generator air-purification system.
All of this is powered by the J08E common-rail, direct-injection engine that's mated to a ZF six-speed automatic transmission. This powertrain complies with Euro 4 standards, and has 276hp and 824Nm. Finally, the bus has auto-adjusting disc brakes with ABS to ensure it can stop on a dime in emergency situations.