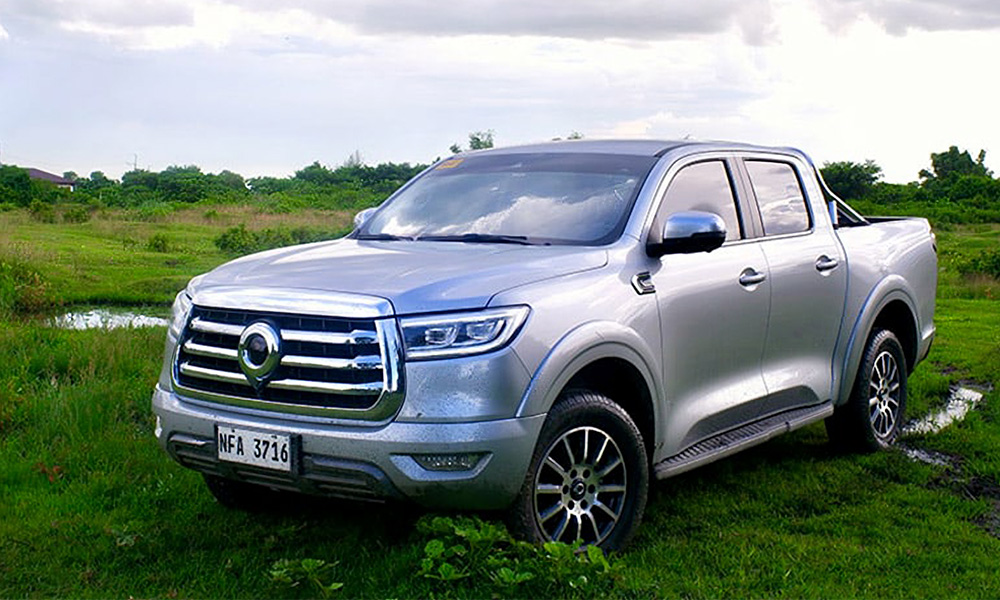 It's no secret that Chinese manufacturers are trying to make headway in the Philippine market by offering lowball prices while packing their cars with tons of features. ADAS, leather, moonroof, turbocharged engine, and seven-speed DCT can now be had for typically P100,000 to P200,000 less than a comparably specced Japanese model. For buyers who are comfortable with switching over to Chinese-made vehicles, it's a value-for-money proposition that's hard to resist.
But one has to wonder if that same strategy can work with traditionally conservative pickup truck buyers. Brand loyalty is big among truck owners. You'll see people who swear by their Japanese pickups and give you anecdotal evidence of decades-old trucks in their possession.
It took Ford many years before Filipinos bought the Ranger in droves, the first-generation Mazda collaboration not quite hitting the mark despite its rugged engineering. These days, the Ranger is the truck to have if you ask your average new-truck buyer, by dint of its size, power, and many user-friendly features.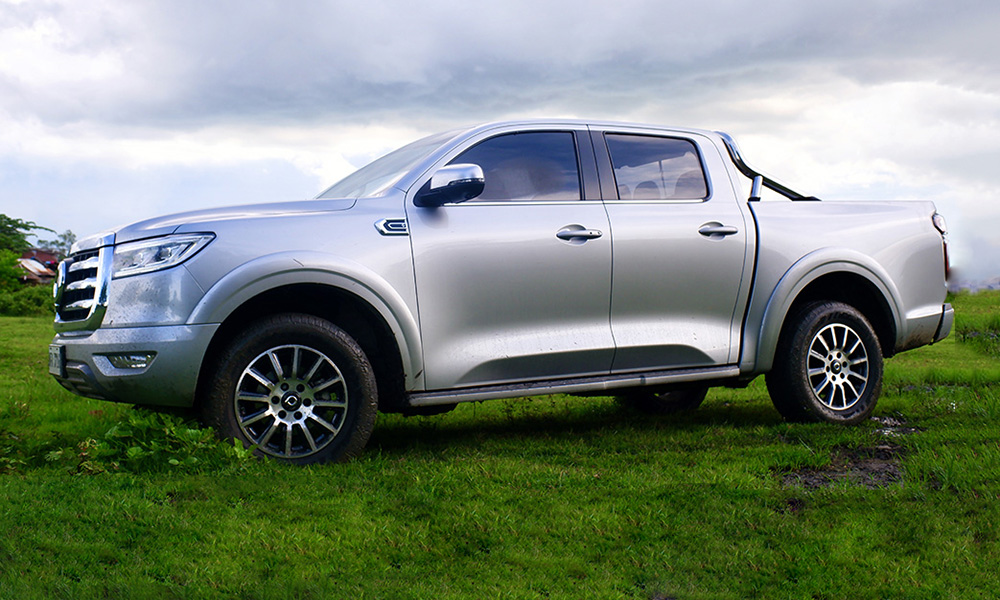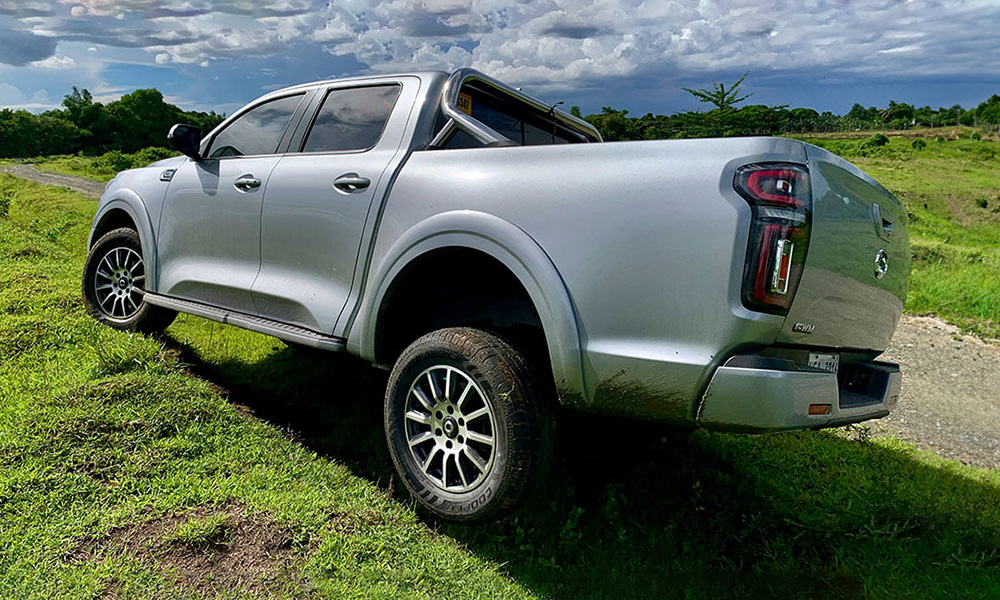 And now we have the fearlessly named GWM Cannon that, if I'm not mistaken, is only the third pickup truck from a Chinese truckmaker, the first two being the Foton Thunder and the Maxus T60. We don't see a lot of those around, do we?
Maybe the Cannon will make a bigger impact because the hardware—and this is the most important thing in trucks—is very good.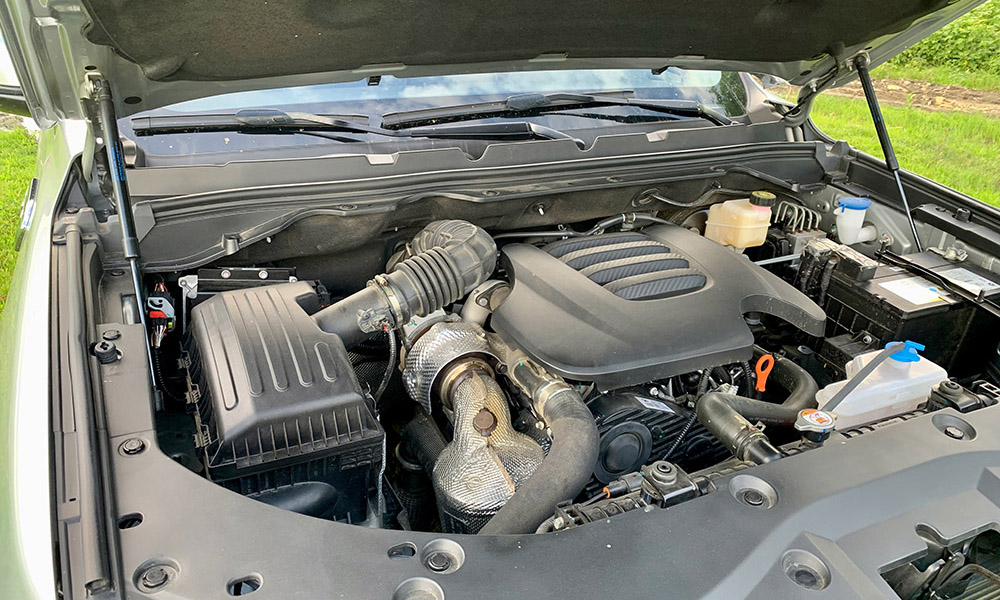 Motive power is provided by a 2.0-liter turbodiesel rated at 161hp and 400Nm, rated for Euro 4 standards. There's an eight-speed automatic, and there's also a six-speed manual variant called the "Pilot."
The maximum load capacity is 1,105kg, and if you need to tow a trailer, it can pull 3,000kg (braked) or 750kg (unbraked). Ground clearance of 232mm, as well as approach, departure, and break-over angles of 27°, 25° and 21.1°, give it useful off-road utility. Good numbers here.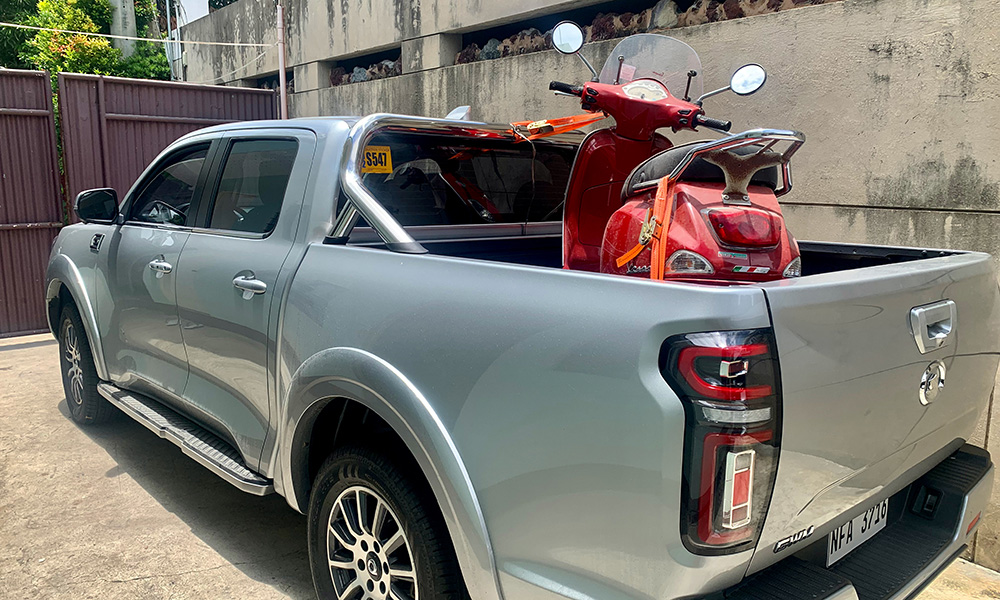 No serious truck buyer has ever wanted a small bed, and the Cannon's is substantial, measuring 1,520mm by 1,520mm by 540mm—bigger than a Hilux or a D-Max, and slightly smaller than the class-leading Ranger. I had no problem fitting my Vespa in the back; no need to keep the tailgate down unlike with some competitors. The latter also has dampers to slow down the movement when you drop it, just like the big brands.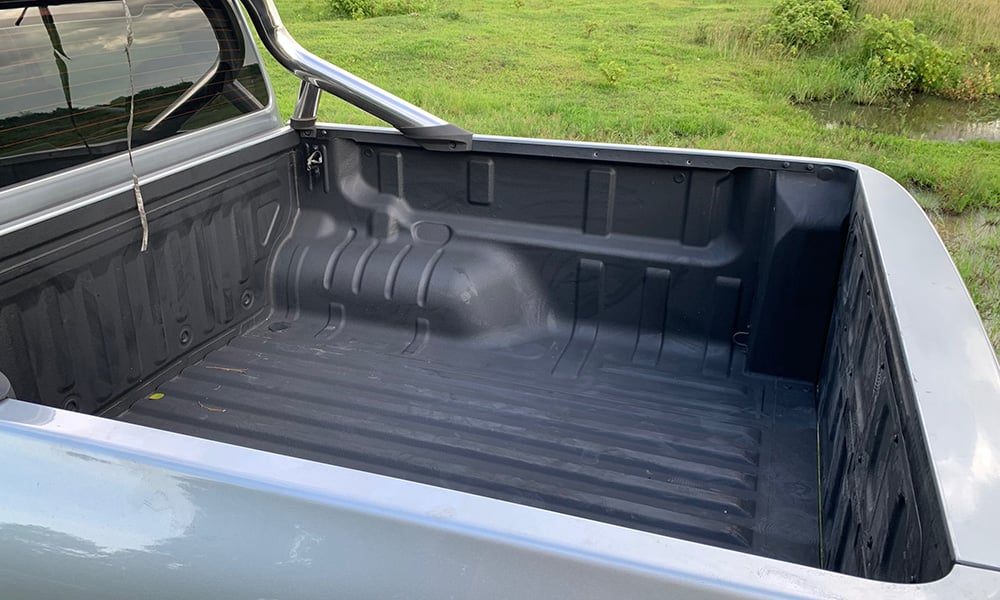 An SRP of P1,498,000 seriously undercuts top-rated competitors. Comparing it to automatic-equipped 4x4s, the cheapest Ford Ranger called the "Sport" is listed at P1.614 million; the Toyota Hilux Conquest is P1.957 million; the Isuzu D-Max LS-E is P1.905 million; the Mitsubishi Strada "Athlete" starts at P1.827 million; and the Nissan Navara VL is priced at P1.701 million. That's a big price difference a budget-conscious buyer won't easily ignore.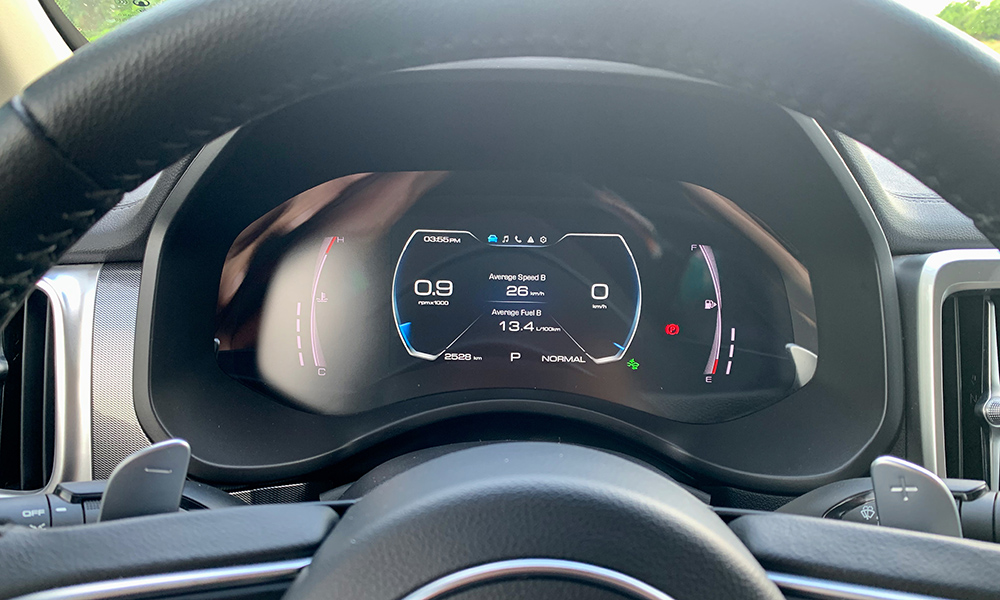 The turbodiesel makes around 20% less power than the big boys, but it's only noticeable at the top end. There's ample torque to get you going while you're hardly stepping on the accelerator, and this will reward you with an easy 11-12km/L in the city. The eight-speed is licensed from the German transmission specialist ZF, and it shifts cleanly and quickly with the standard paddle shifters.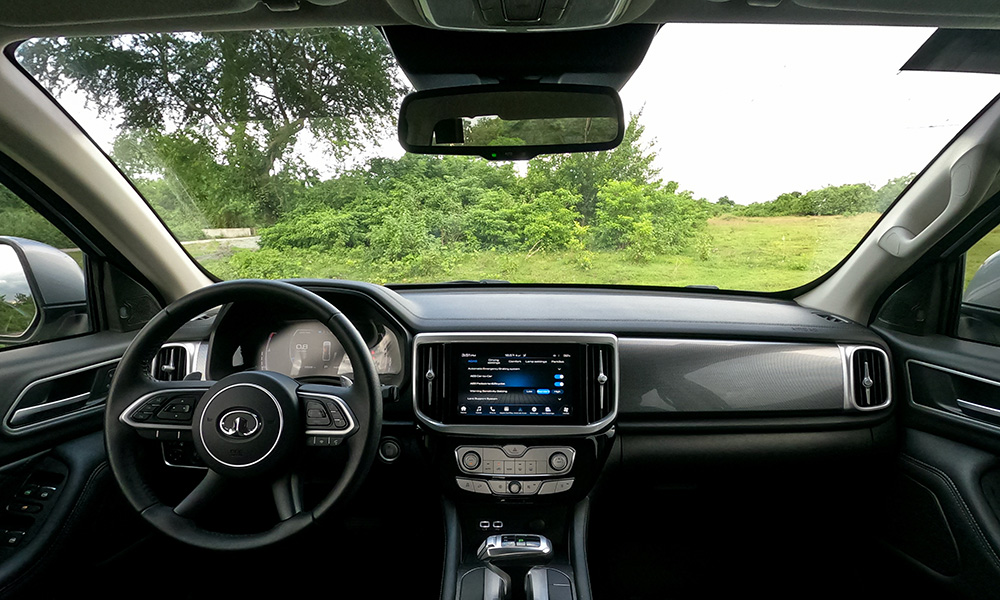 Driving the Cannon produces much the same sensation as any other established brand. A faint clatter from the diesel, ponderous steering, and that nice, comforting feeling of being surrounded by so much metal around you. The suspension is on the soft side to make the unladen ride of the rear leaf springs a little more comfortable.
On paved roads, it's a welcome choice, but on rough roads, it's underdamped and will have you pogoing over humps and potholes if you drive up the pace. While the electric power steering feels lifeless, being able to adjust the sensitivity to "Sport" helps reduce the slack responses in "Comfort." It still feels artificial, but no truck has great steering feel anyway.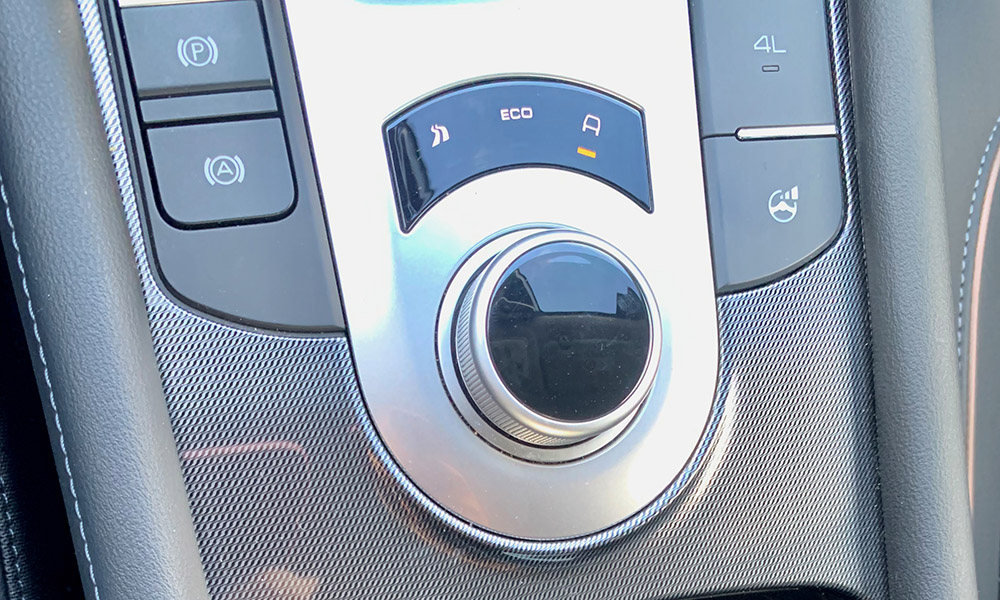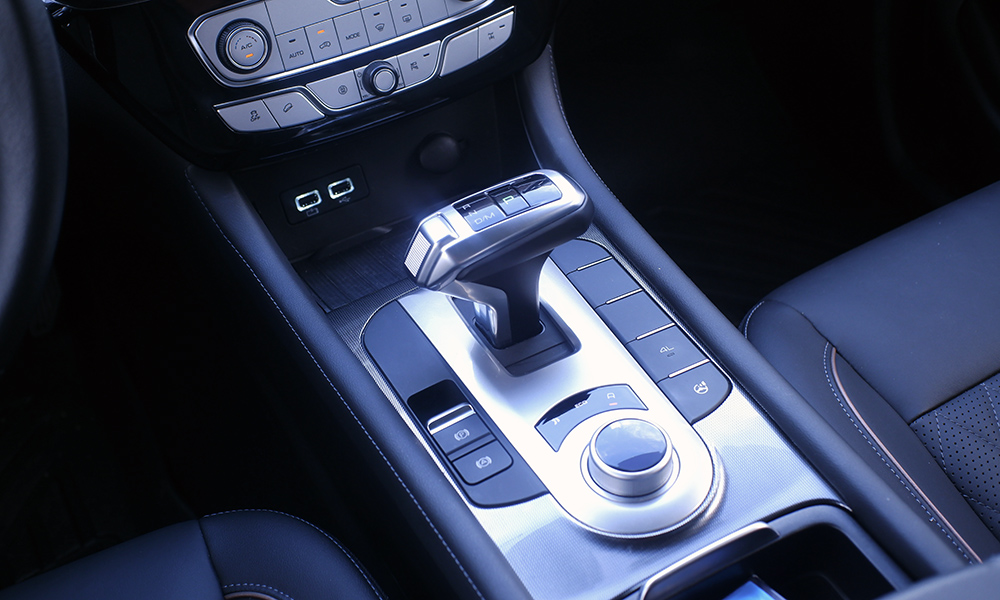 The "Torque-On-Demand" four-wheel drive system by Borg Warner is a peach. In regular driving situations, it drives the rear axle but seamlessly engages the front axle if the situation warrants it. You can also manually engage Low range for mud and rock-crawling, as well as lock the rear differential. Combine that with good axle articulation and you have a potential off-road plaything here.
For the new generation of buyers who can't get enough of electronic everything, the Cannon has a whole bunch of them. Front and rear sensors, cameras everywhere, blind spot detection, lane-keeping assistance, traffic sign recognition—the works. It takes some degree of patience to let the systems do their magic, but I found the front bumper camera to be distracting. At low speeds, it will automatically switch on and take over whatever is displayed on the infotainment screen.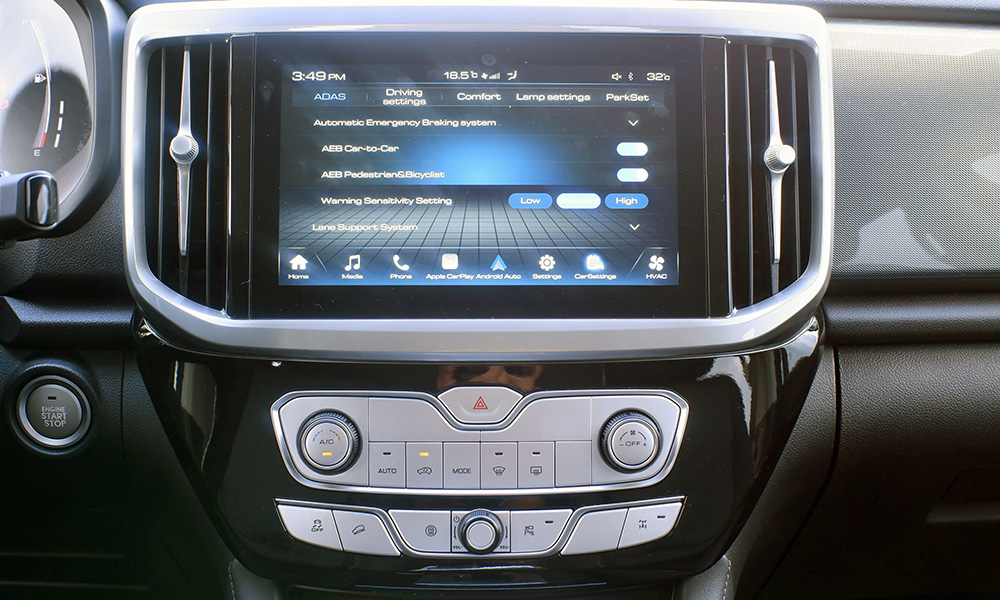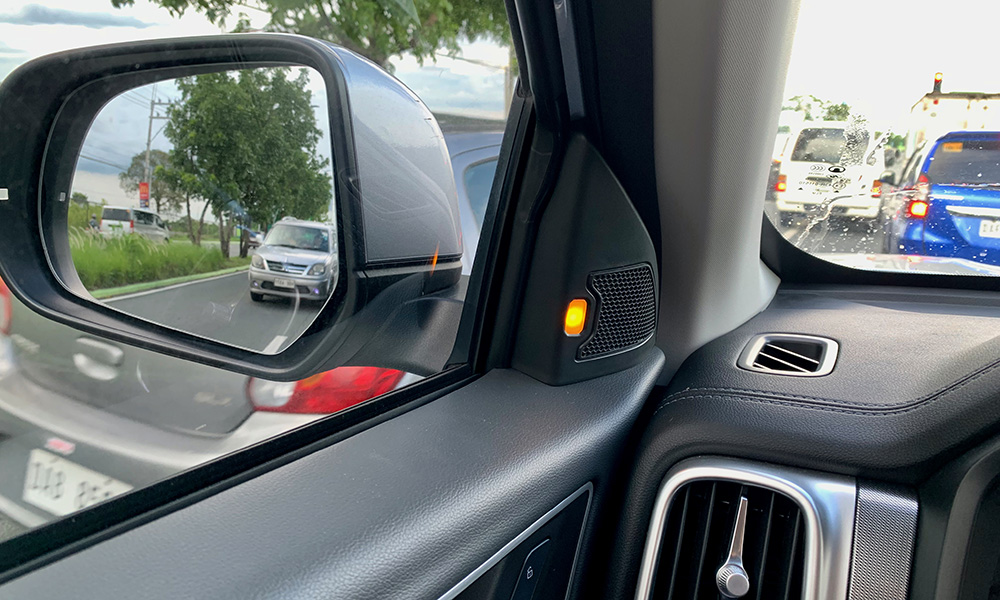 On the one hand, it's useful because it reduces your frontal blind spots and will prevent you from running over people or objects. On the other hand, it steals the display you're also depending on for Waze, and the constant switching becomes annoying. I just set it to "Off" and relied on my MkI eyeballs.
More useful were the rear camera and sensors, so backing up a big boy like the Cannon was easy. The lane-departure and -keeping system is redundant if you're an experienced and conscientious driver, but will be useful if you entrust your Cannon to a driver who may not be as vigilant as you.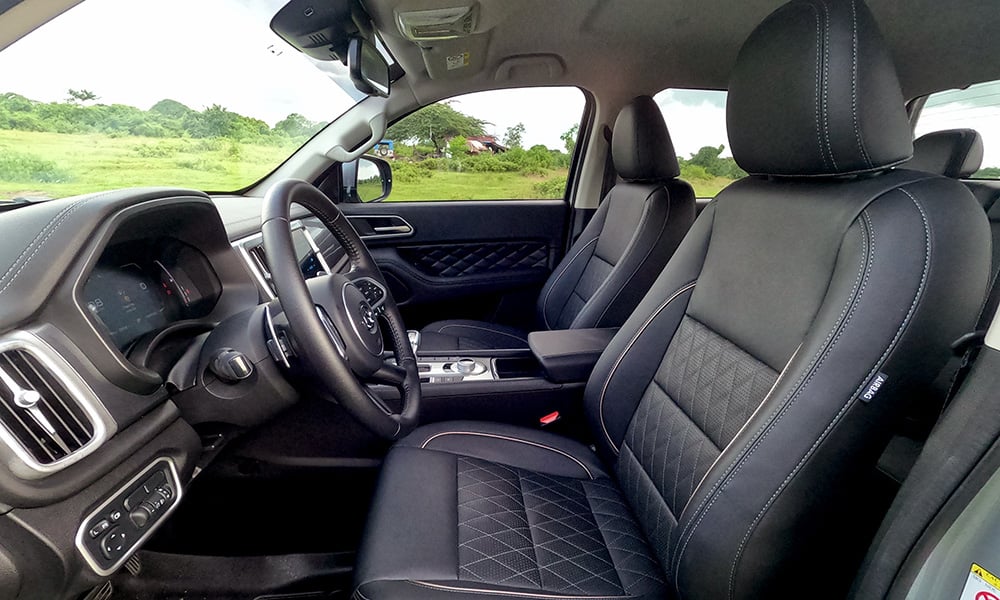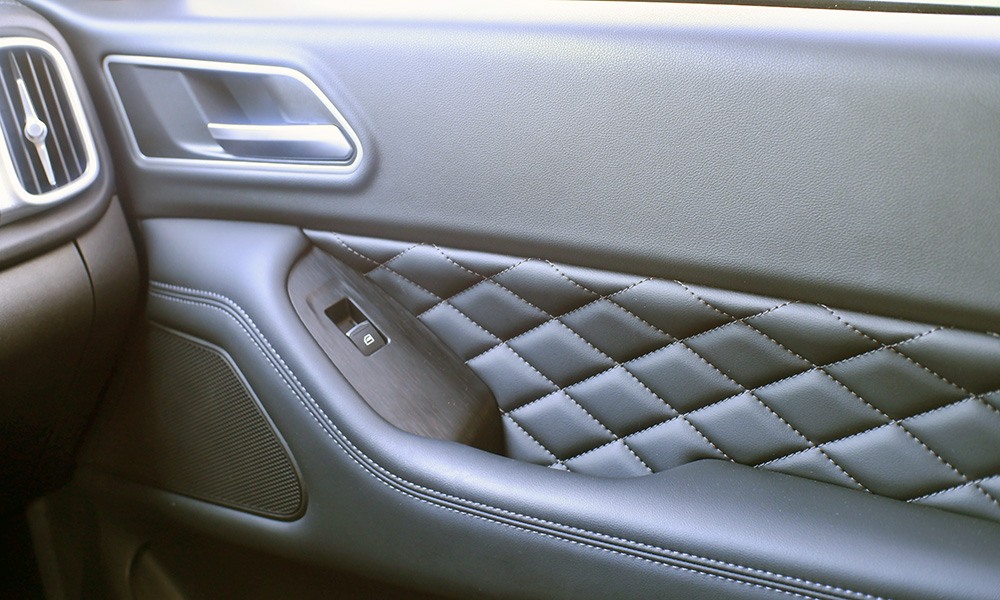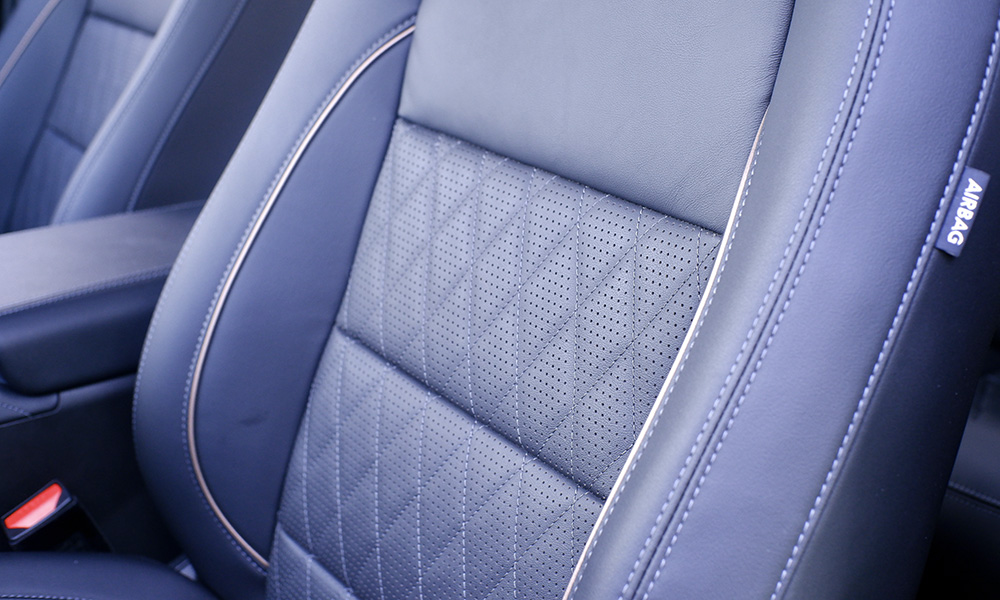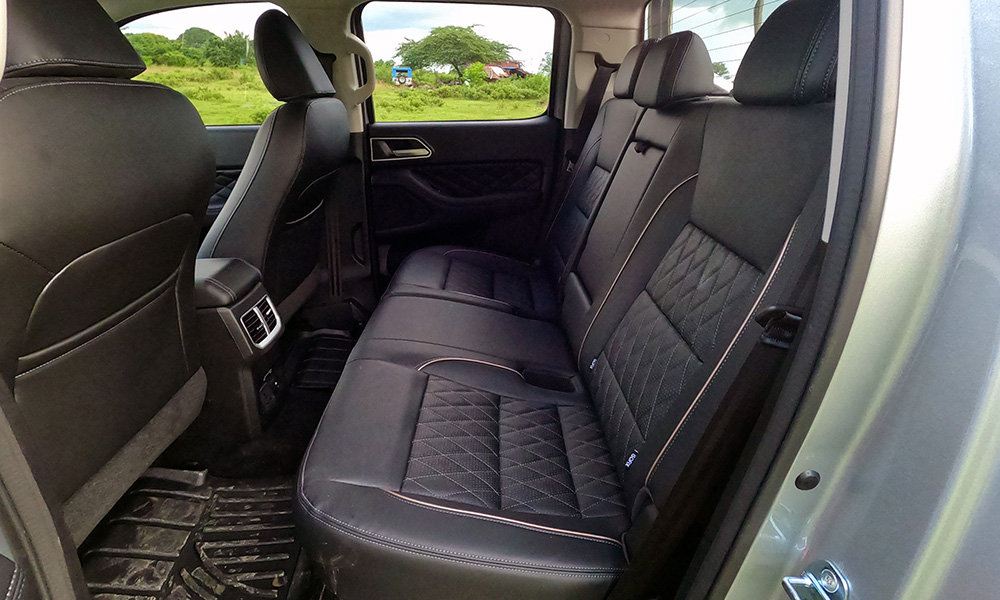 You might actually prefer just driving it yourself most of the time, too, because the seats are remarkably comfortable for a truck. You've got good sight lines all around, and the cabin just looks nice. Nice details include the quilted stitching on the leather seats and the door panels, an artfully sculpted shifter, and an uncluttered dashboard with soft-touch surfaces and a pleasing black-and-silver combo.
It actually looks nicer inside than some of the competition. Only the translucent plastic cover for the blind spot system on the A-pillars detracts from the look.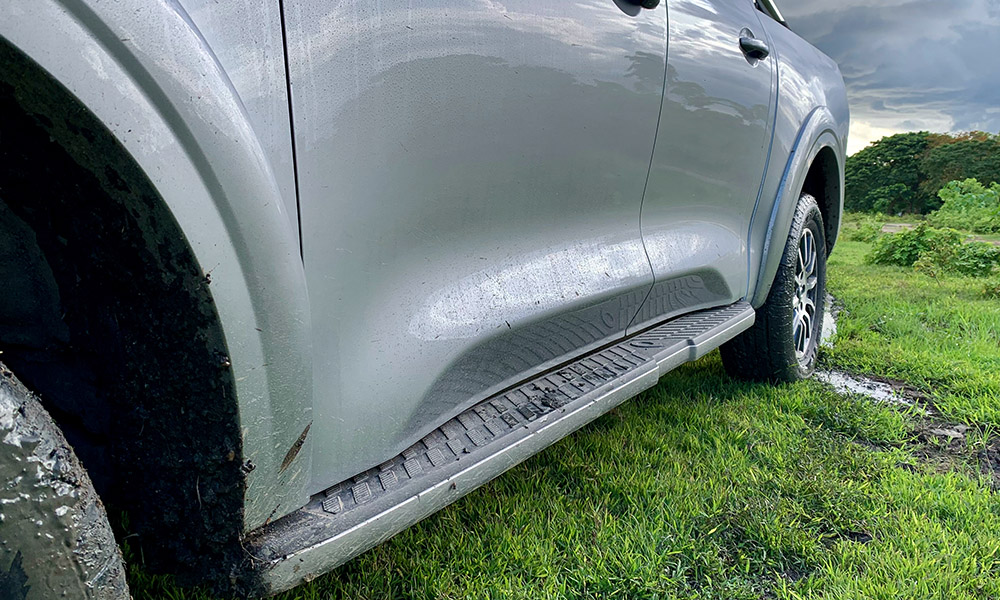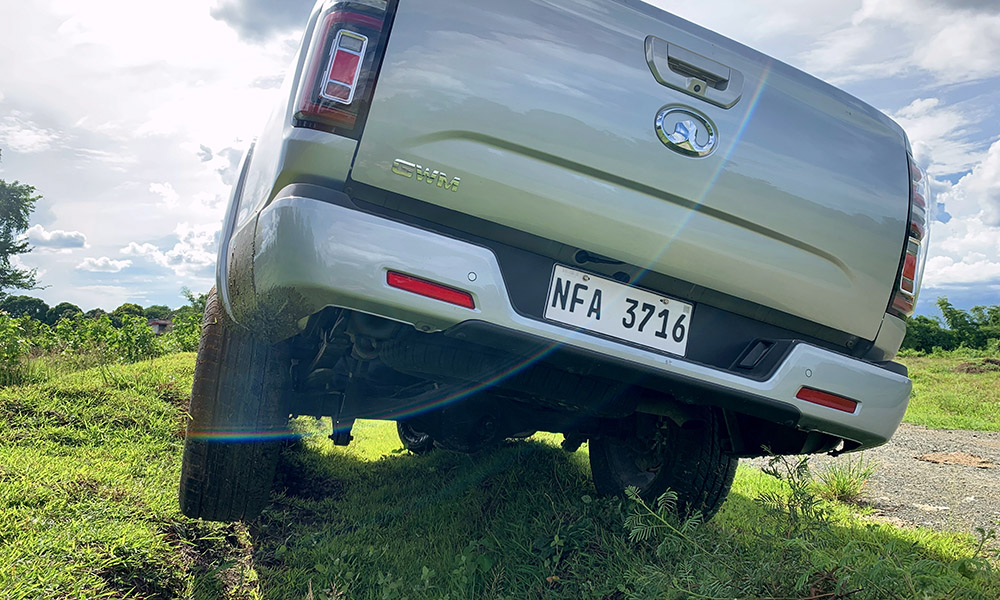 Aesthetically, the Cannon breaks no new ground in pickup-truck fashion, but I do like the 'big rig' look of that huge grille, that power dome on the hood, and those big LED headlamps. The scalloped sides do look a bit like the Toyota Hilux, though.
All of that at a price that would only get you a 4×2 if you were buying "not Chinese." And if you want to get the basic 4×4—something that still holds plenty of appeal for no-nonsense buyers—GWM has the manual-equipped "Pilot," and it's only P1,118,000.
Now, there's no doubt that established competitors like the Hilux and the Ranger have the edge in performance. Being limited to just one showroom for now in Manila will also limit the truck's appeal. And if you see a truck as a long-term investment, that outright price difference might not matter as much as having parts availability and easy access to a dealer.
It's still early days for GWM in the Philippines, but if you want bang for the buck in a workhorse and aren't too hung up on brands and the geopolitics behind anything made in China, a trip to the brand's showroom on UN Avenue might just surprise you.
GWM CANNON SLUX 4x4
| | |
| --- | --- |
| Engine | 2.0-liter four-cylinder turbodiesel |
| Transmission | 8-speed automatic |
| Power | 161hp @ 3,600rpm |
| Torque | 400Nm @ 1,500rpm |
| Dimensions | 5,410mm x 1,934mm x 1,886mm |
| Drive layout | 4WD |
| Seating | 5 |
| Price | P1,498,000 |
| Upside | Solid chassis. Torquey, capable drivetrain. Large bed and roomy cabin. Brimming with safety and luxury features. |
| Downside | Not as powerful as established leaders. ADAS cameras can be intrusive. |