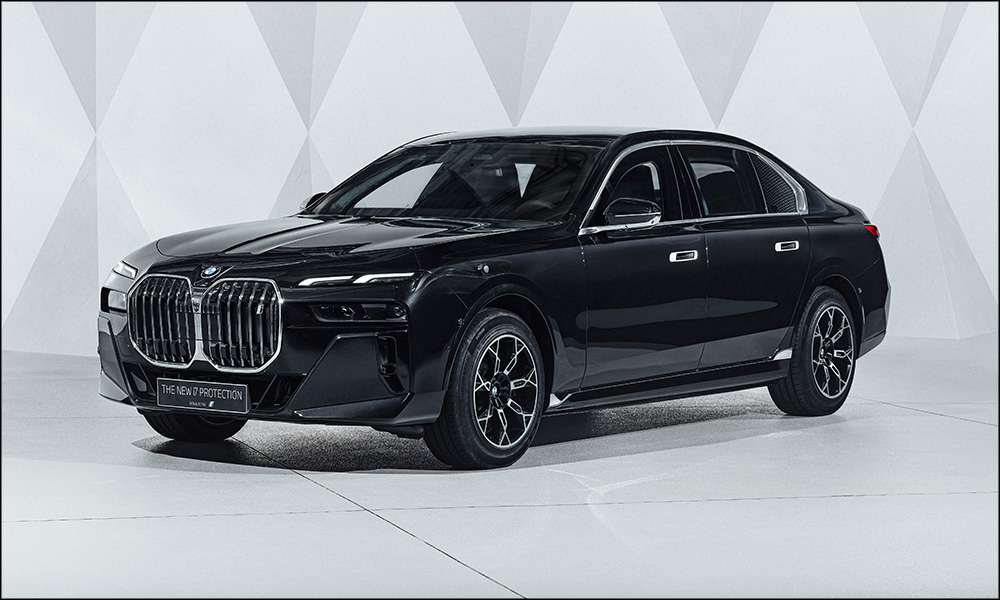 Do you feel threatened but also you care about the environment? Then you're in luck! BMW has just unveiled the Protection version of its 7-Series flagship, and the Bavarians are now offering a petrol-powered and an electrified castle on wheels for those VIPs with special security needs. Combining the safety of a tank with the looks and the creature comforts of an executive limo, these new barges can withstand almost anything you can throw or shoot at it.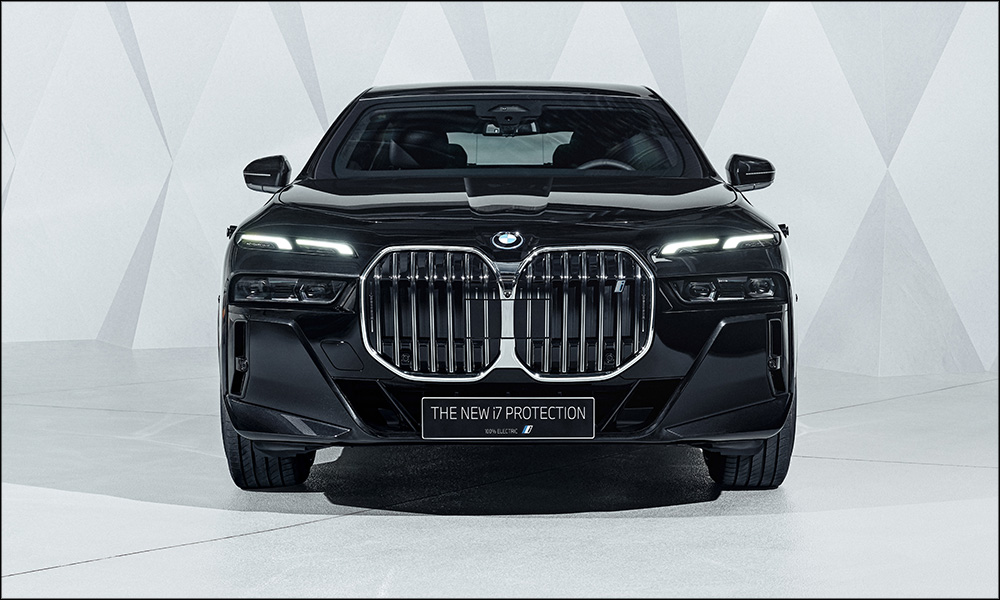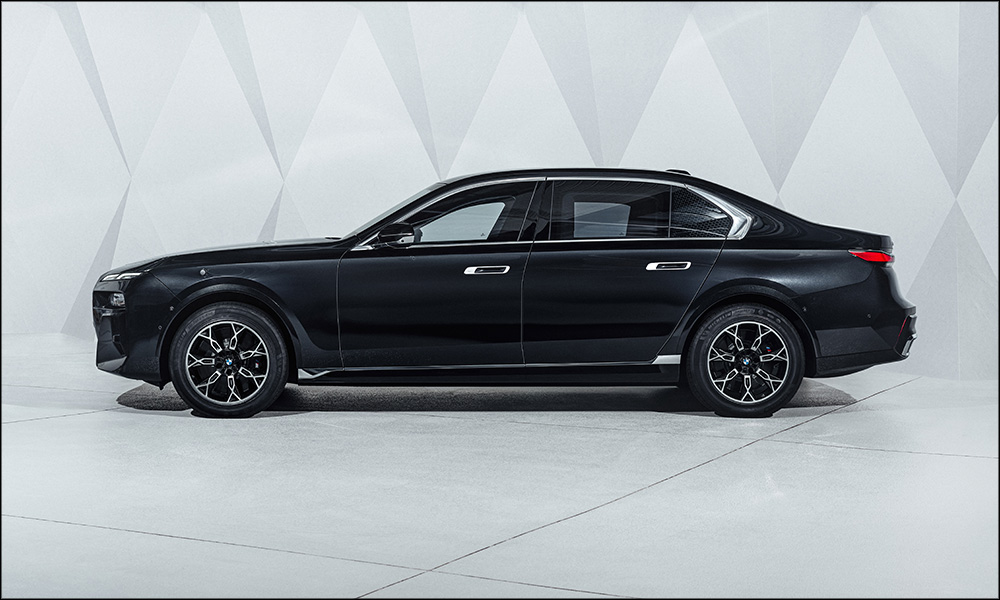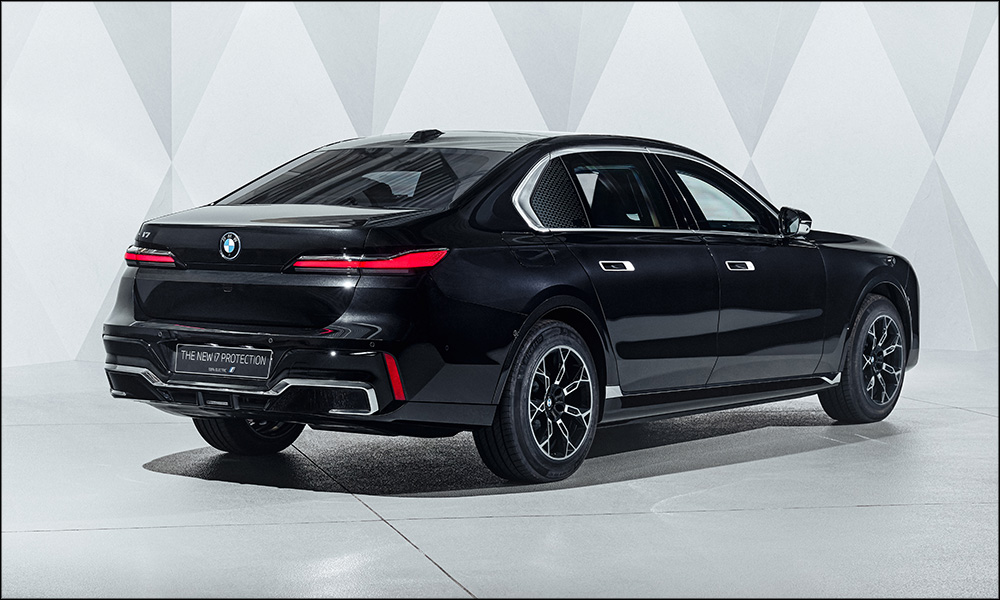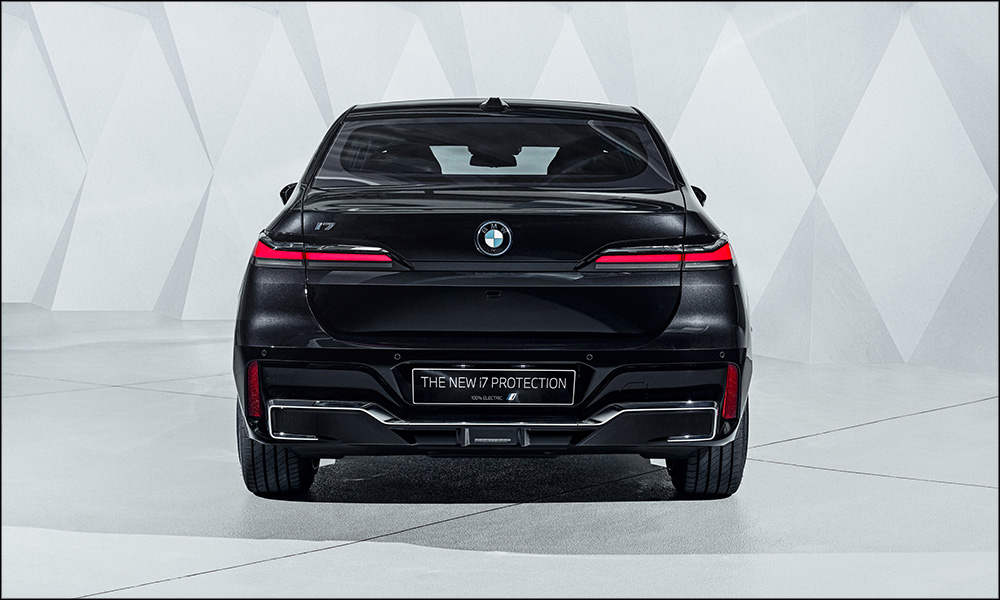 Protection level certification was carried out by Germany's not-so-easy-to-pronounce Vereinigung der Prüfstellen für angriffshemmende Materialien und Konstruktionen, or VPAM for short. This Association of Test Laboratories for Attack-Resistant Materials and Constructions, to give it its English name, not only tests the materials used in the car but the whole vehicle, firing hundreds of rounds at it and also detonating explosives next to and underneath it.
Resistance levels range from VPAM 1 to 14, with 10 being the highest level you can have on a civilian vehicle. Anything above that and you're literally sitting in a tank. The BMW i7 Protection and the BMW 7-Series Protection both come with level VR9 as standard, but an optional extension package will elevate that to VPAM 10.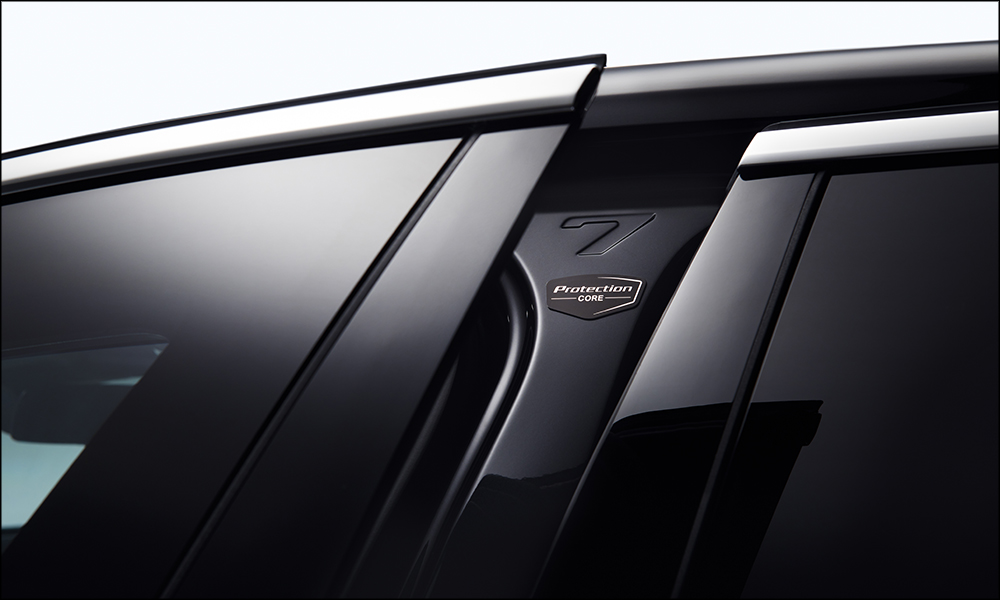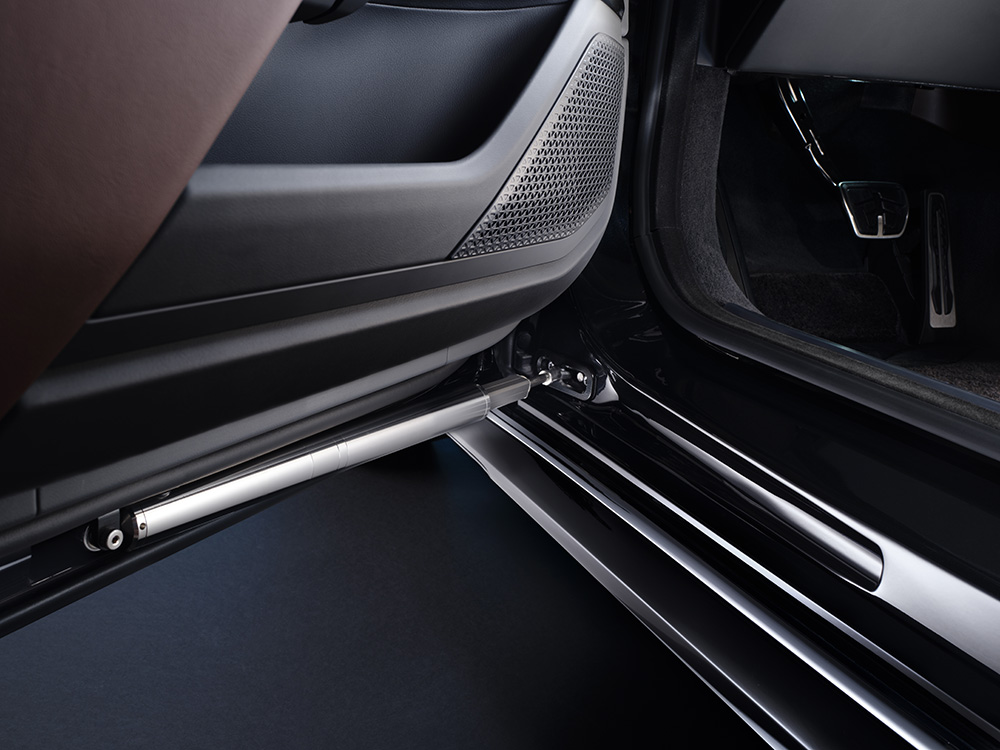 That means even if your adversary is wielding a Dragunov sniper rifle with armor-piercing ammunition, he's not going to have a good day on the job. This level of threat resistance is not achieved by just sticking some armor plates onto a production vehicle. Instead, the carmaker uses something they call the Protection Core, where the entire supporting structure for the car is made from armored steel.
The firm even thought of more modern attack methods (such as drones), and has fitted the car with special armoring in the roof and the underbody. Super thick bullet-resistant glass rounds off the package, and despite all these changes, visually the limo is hard to distinguish from a stock version.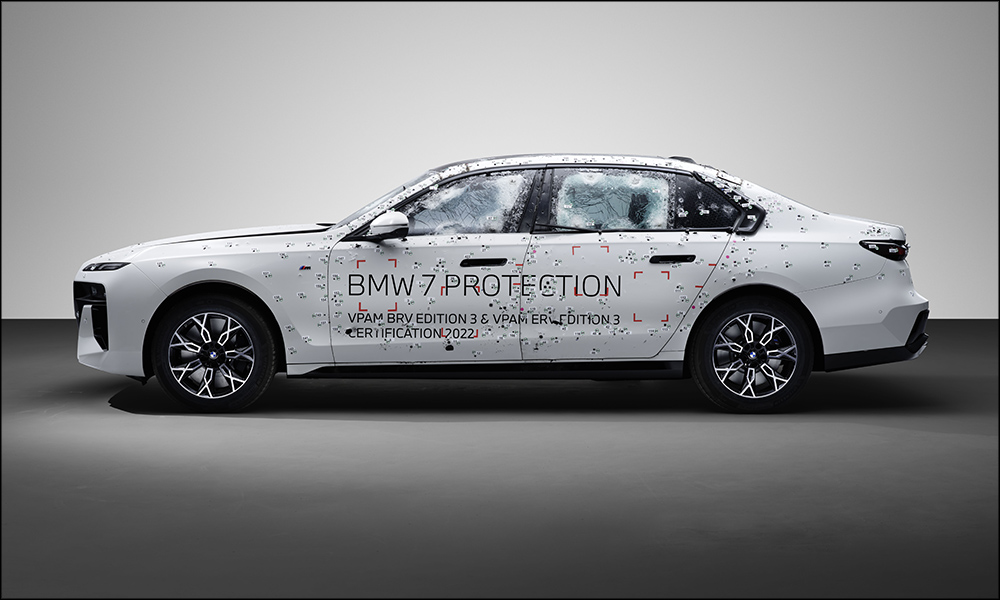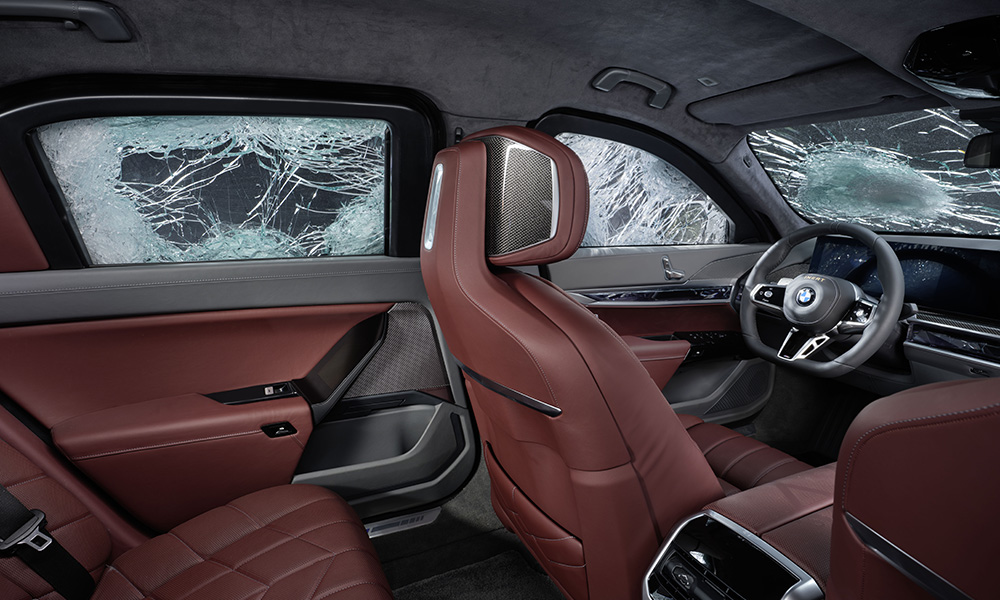 All that armor, of course, comes at a price where performance figures are concerned. A stock i7 can rocket from zero to 100km/h in a mere 4.7 seconds. The Protection version needs a full nine seconds for the same feat, showing just how much all that added weight affects driving dynamics. To prevent it from wiping out a whole city block if it ever gets out of control, the top speed of this car is limited to 160km/h.
The electric 7-Series uses various bits from the i7 M70 xDrive and puts down 544hp and 745Nm, while the mild hybrid petrol-powered version delivers 530hp and 750Nm from its 4.4-liter eight-banger. The gas-burner is slightly faster, with a 0-100km/h figure of just 6.6 seconds, and comes with a top speed of 210km/h.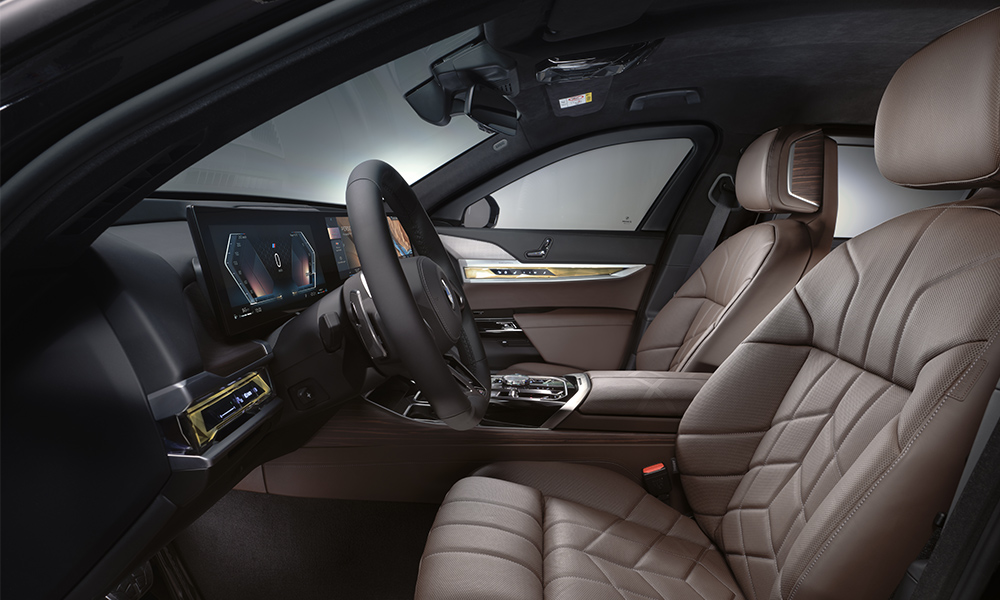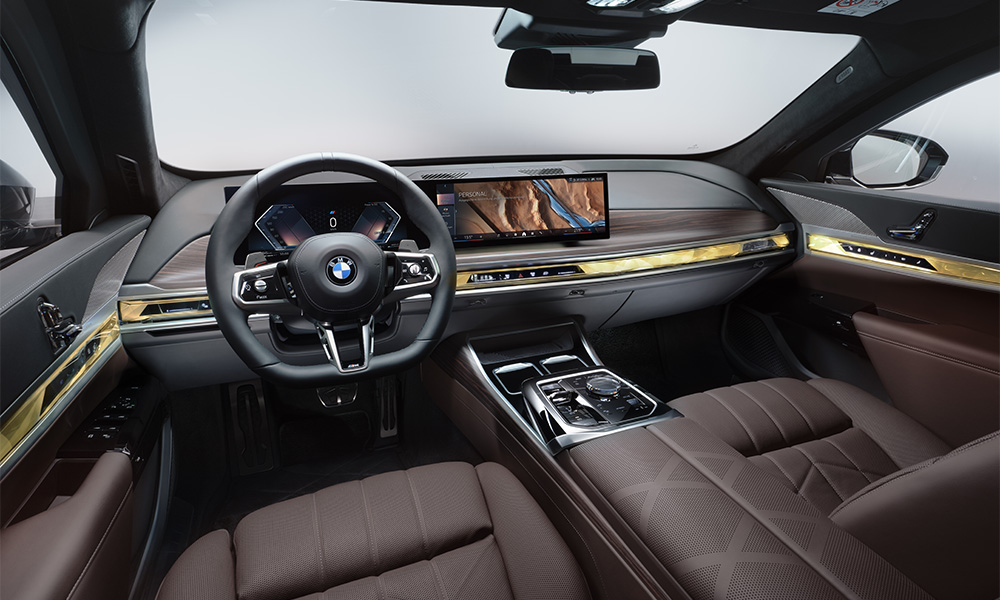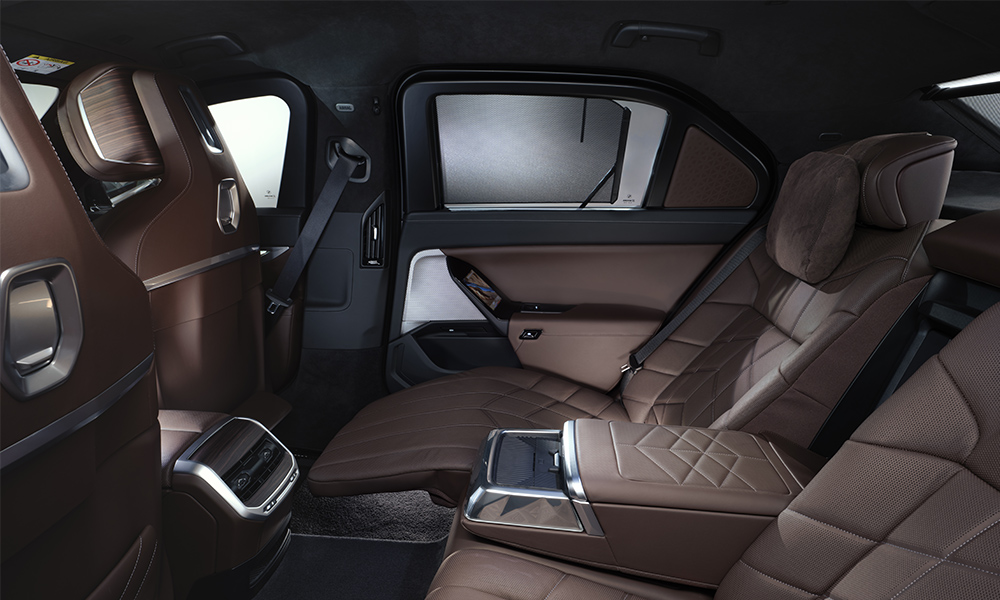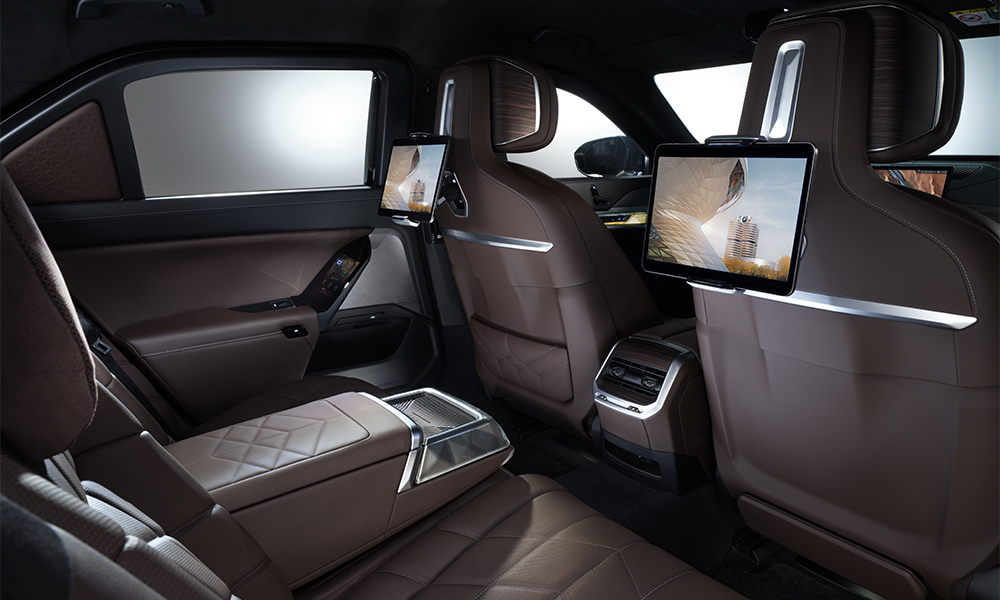 Both models roll along on special Michelin run-flat tires that are wrapped around 20-inch alloy rims. The usual array of driver-assistance programs is also onboard to make life easier for the driver, while a 28-speaker, 1,265W Bowers & Wilkins surround-sound system keeps the important passengers entertained.
The front windscreen and the side windows can also be ordered with built-in heating elements as defrosting roughly 80mm-thick glass with just the aircon isn't really going to work. The heavy doors can be opened and closed with motorized assistance, and window blinds in the rear ensure that any traveling executive or head of state is further shielded from view.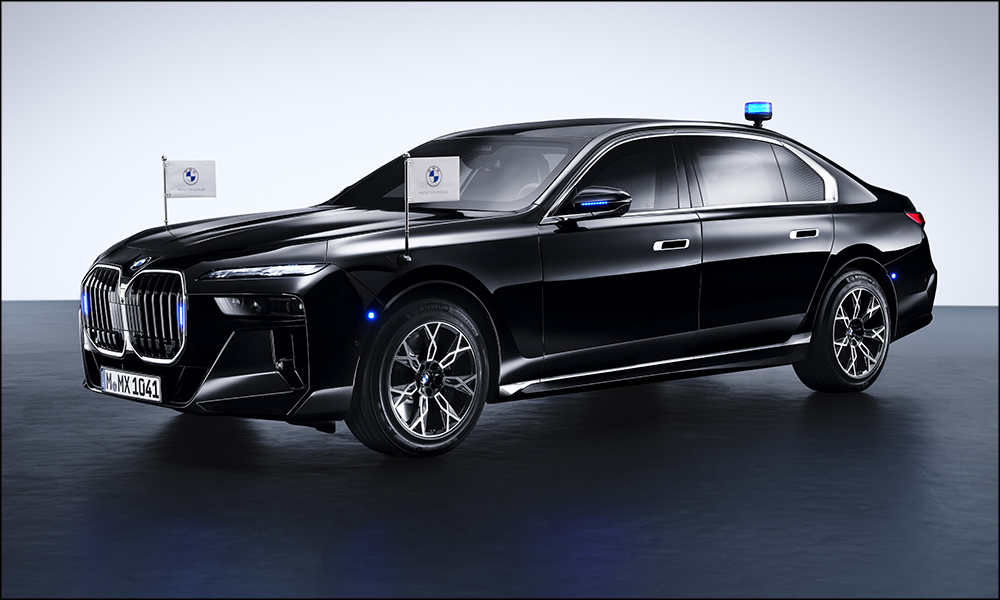 Both versions will be built at the Dingolfing plant, but won't be rolling off the normal production line. A special craft manufacturing process is being used to ensure the required quality and discretion.
Next to selling you the car, BMW is also offering driver training courses to ensure that whoever gets to pilot one of these beasts can do so with confidence and the required skill levels.
As for the price, that's of course confidential, but if experience and similar cars currently for sale are anything to go by, then don't expect much change out of around $500,000 (P28 million).