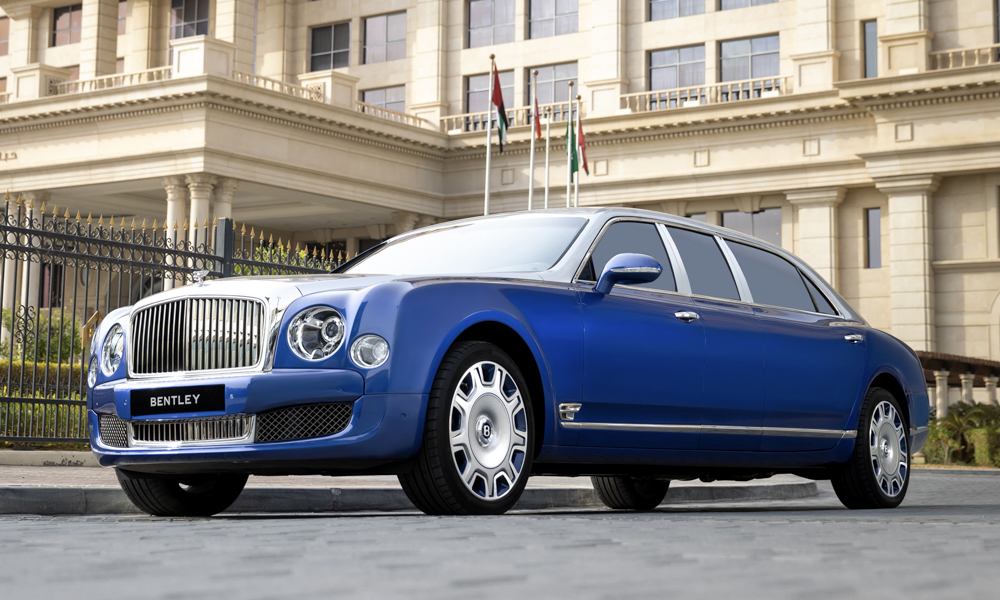 For most people, owning one Bentley would probably be enough. For some extra-demanding individuals, having a specially commissioned car from Crewe might satisfy luxury cravings. But somewhere out there, in the part of the world where money is no object, someone bought five of the rarest hand-built Bentley automobiles you can possibly order…and then never used them.
As incredible as it may sound, that seems to be what happened according to the latest media release from the British luxury carmaker. Five ultra-exclusive Mulsanne Grand Limousines by Mulliner—originally built and delivered to a customer in 2015—have just become available again for purchase, with all cars having never been used nor registered.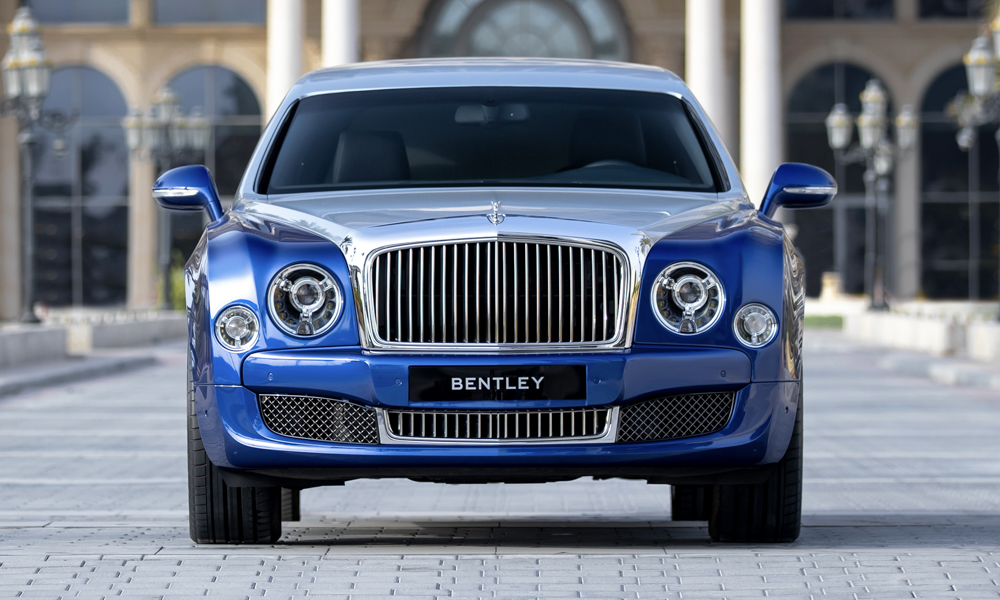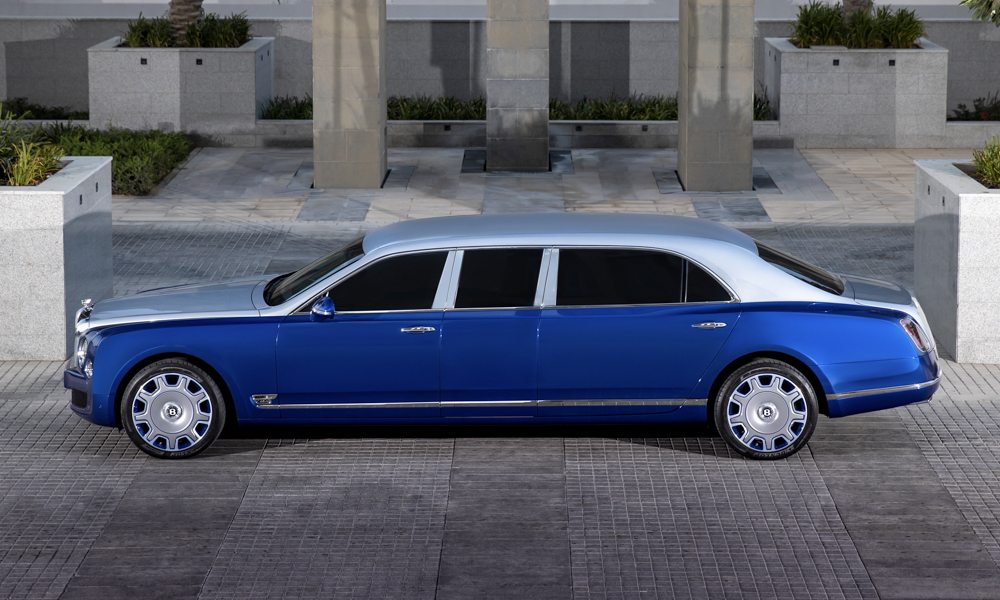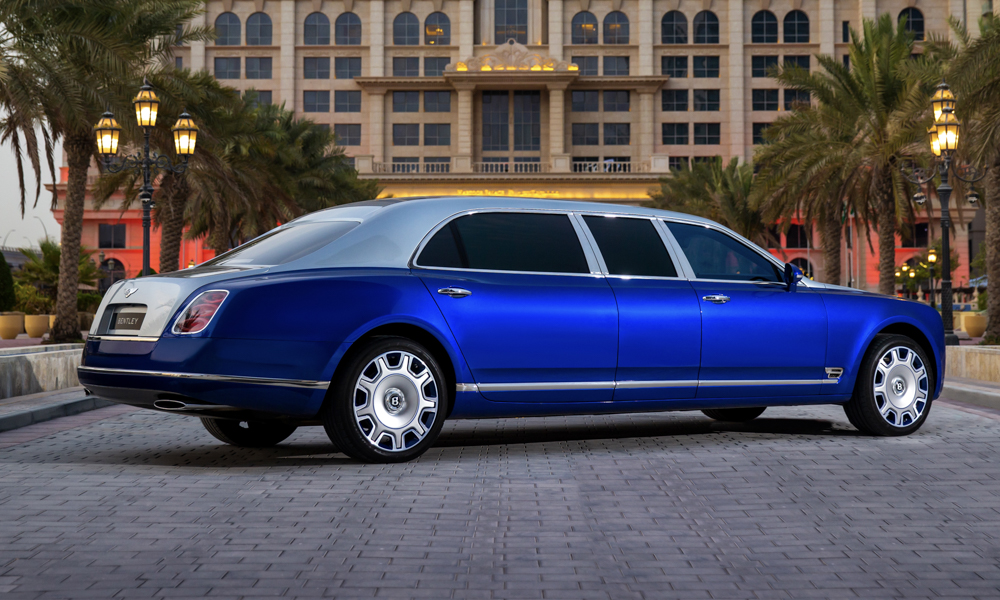 Among the stretch limos of the world, the Mulsanne Grand Limousine by Mulliner takes a special place. It is based on the already ridiculously expensive Mulsanne, with Bentley master craftsmen adding a meter of length and 79mm of headroom to create the ultimate four-door palace on wheels. Everything is done bespoke and to the exacting specifications of the client, which means the price tag of one of these machines is so high that mere mortals aren't even told about it. The model started life as a private commission before being turned into a very limited run. With the recent end of Mulsanne production, the chances of seeing a new stretch version are also diminished—until now.
Five of these ostentatious vehicles have now become available, and all of them are in as-new condition, despite having been delivered to their original owner in the United Arab Emirates back in 2015. We have no idea what the individual did with these cars in all those years, but he or she certainly didn't drive them (or had himself or herself driven in them).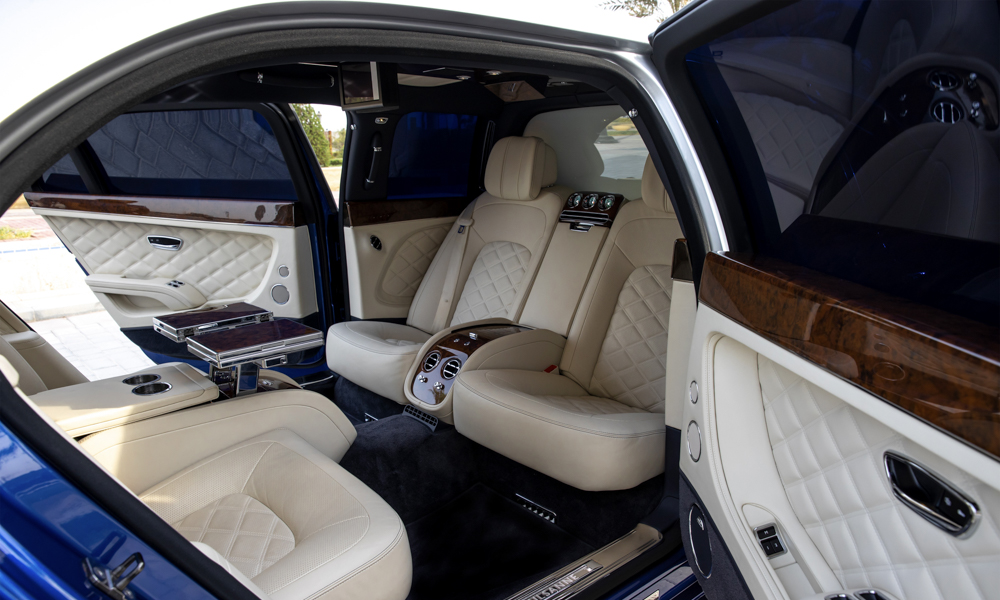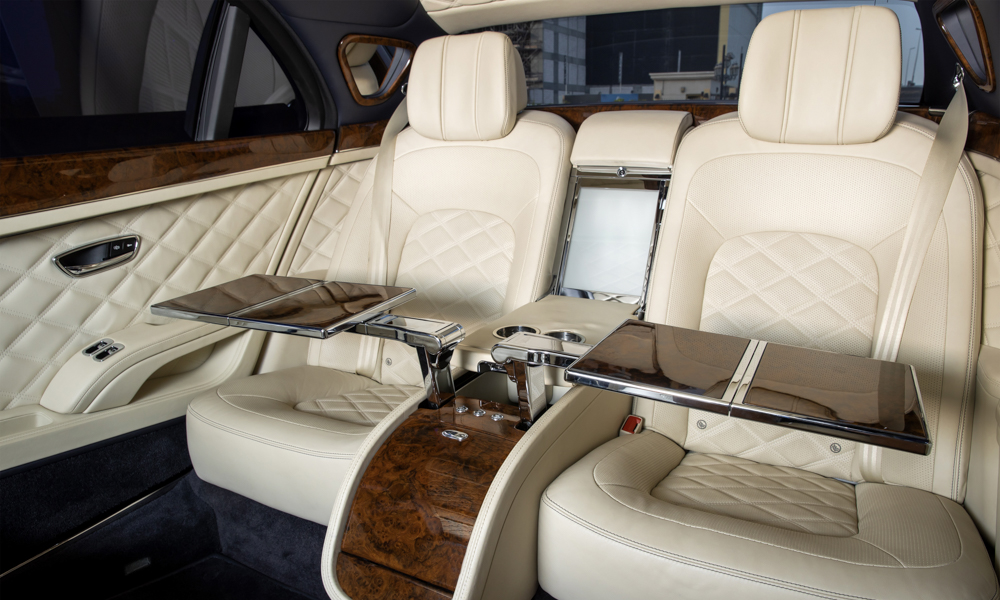 Each car comes in a different color, but all are fitted with more luxury features than you can shake a stick at. The rear has space for four passengers, and every one of them can enjoy his or her own filtered microclimate thanks to a clever air-conditioning system specifically designed for the car. There's an intercom to tell the driver where to go, and the divider between the chauffeur and the passengers can be made transparent or opaque at the press of a button courtesy of some smart glass.
That way, your trusty driver won't see how you pour yourself a drink from the tumblers in the booze cabinet before placing your crystal flute on one of the wooden folding picnic tables. He'll need a steady right foot anyway, as the potent 6.75-liter twin-turbo V8 won't have any problems lugging this behemoth around town.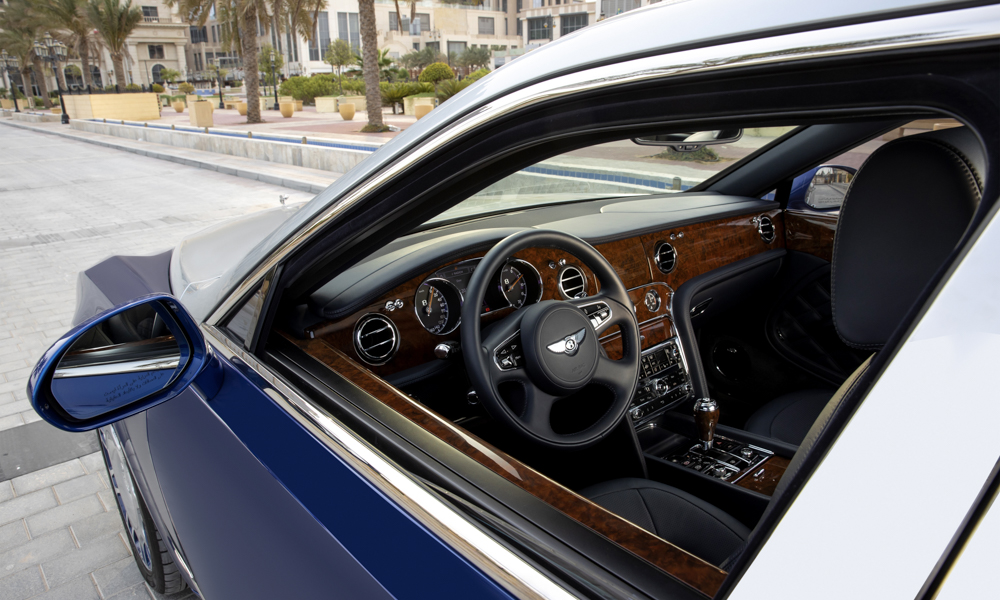 Unique 21-inch wheels give the car even more road presence, and the Silver Frost-over-Moroccan Blue paint job you see here makes it look remarkably elegant for something the size of a small bus. The other vehicles are painted in Damson over Black Crystal, Onyx over Candy Red, Rubino Red over Light Gazelle, and single-tone Black Sapphire. If you now fancy one of them, simply give Bentley Emirates a call.