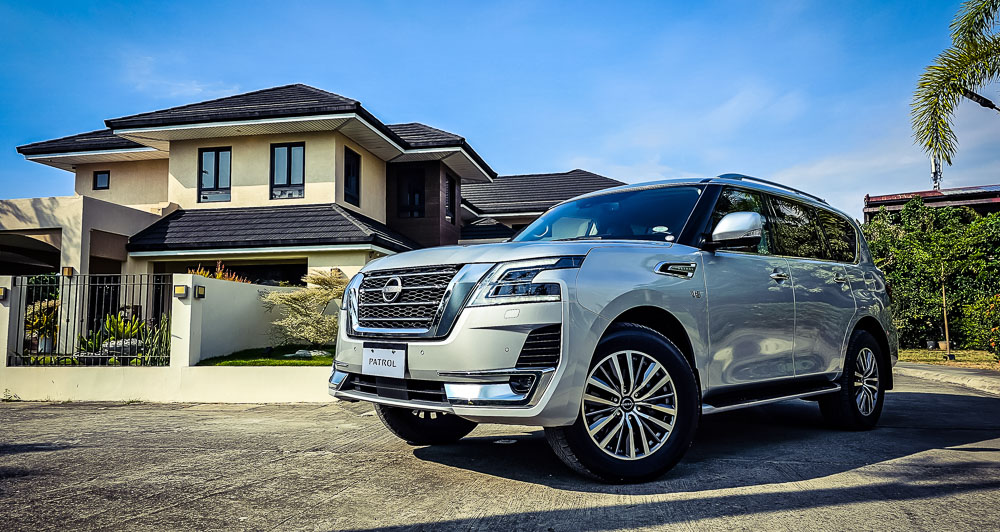 As one ages with grace and has established his or her place in society, perspectives evolve. We begin to see with more clarity where we must devote our energy and resources to. Finding balance and wellness becomes ultimate goals as we continue to climb the ladder of success. Part of this goal is finding a mobility companion that would complement that demanding, multifaceted lifestyle while rolling in premium style.
With its rich heritage and legendary reputation, the new Nissan Patrol is the perfect fit for the modern, established go-getter. One who values hard work as much as leisure without compromises. An individual of excellent taste and discerning standards.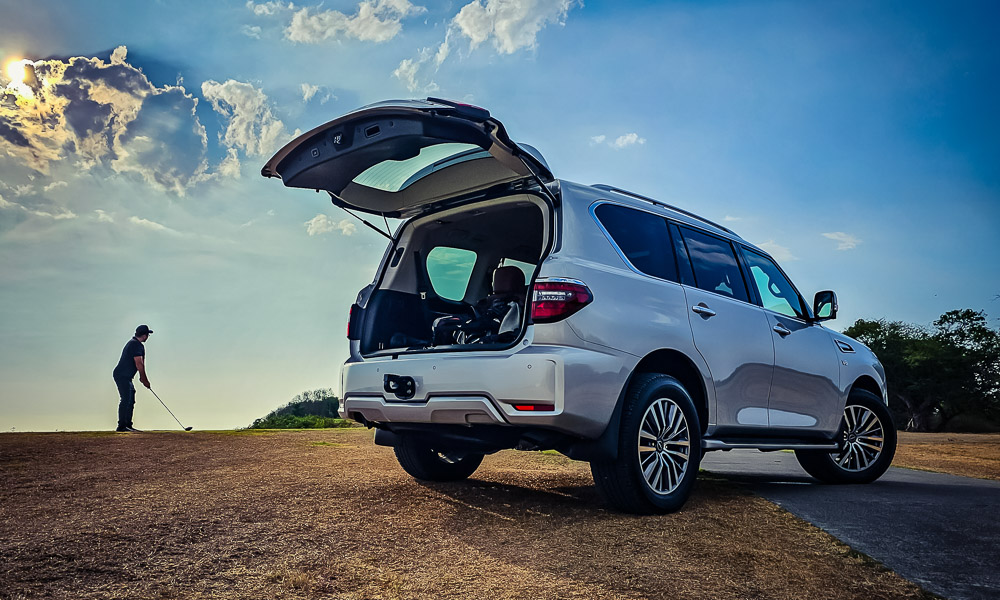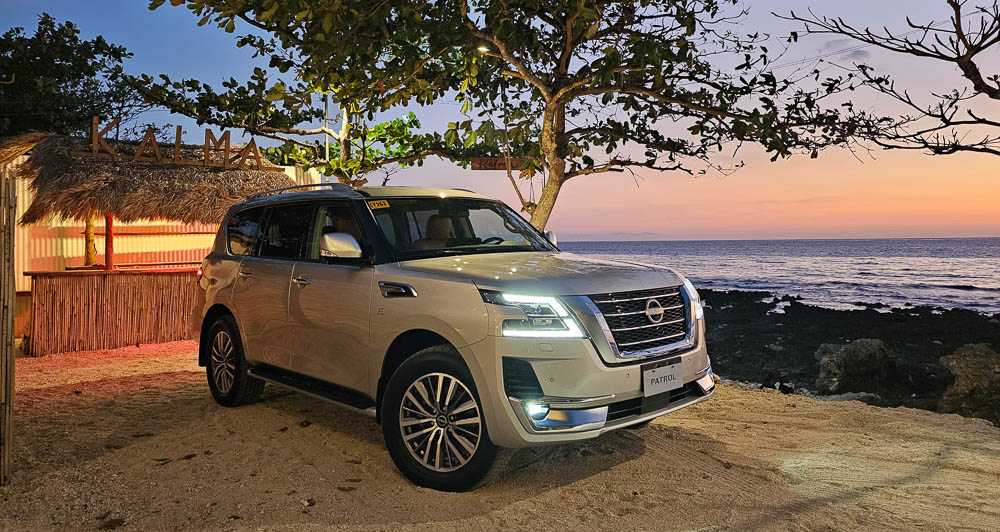 From the boardroom to life's memorable adventures, the Patrol can go from business suit to board shorts or anything in between without flinching. Its modern form itself defines versatility both inside and out.
Sporting a look that commands respect, embodies strength, and exudes finesse, be it on the asphalt or the rocky trails. It remains tranquil when one needs calm and breathing room, and flexes its muscles with all 405ps (399hp) and 560Nm of naturally aspirated V8 power when the urge to conquer arises.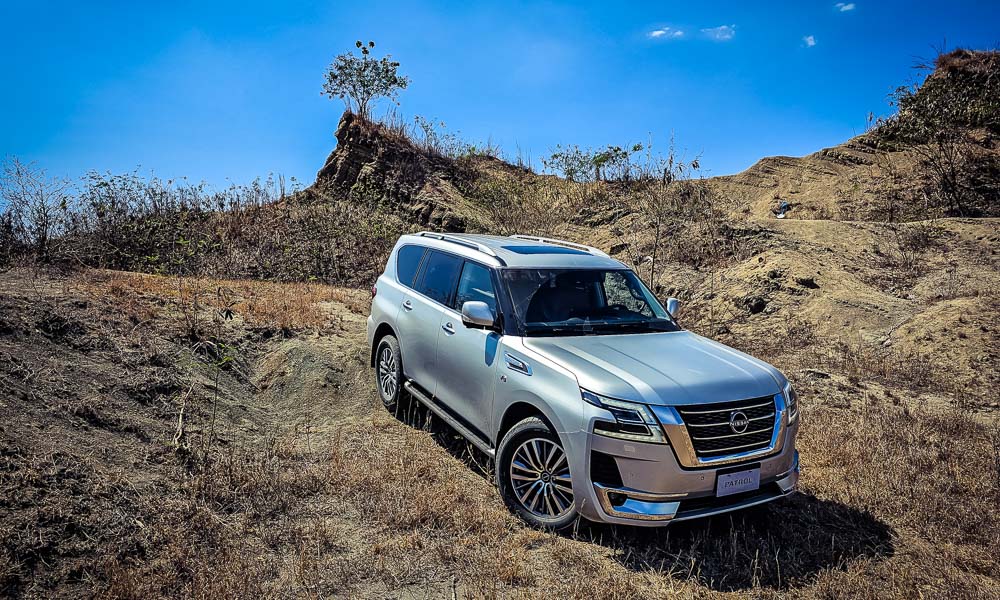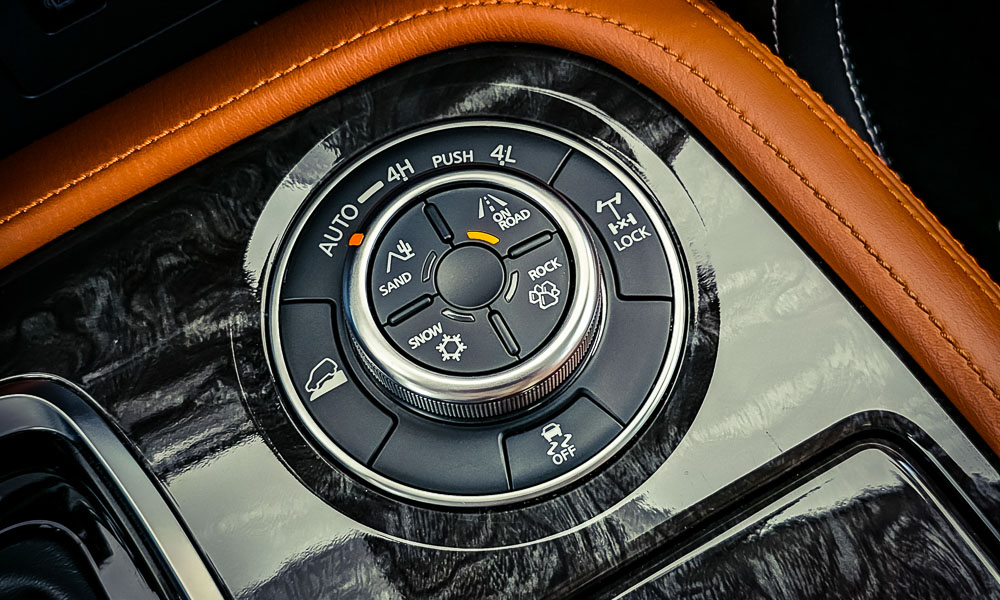 Beneath the robust aesthetic of this luxury sport-ute are a suite of safety and driver-assist technologies. Nissan Intelligent Mobility makes this flagship stand out by delivering a drive-and-ride experience that's both pleasurable and worry-free.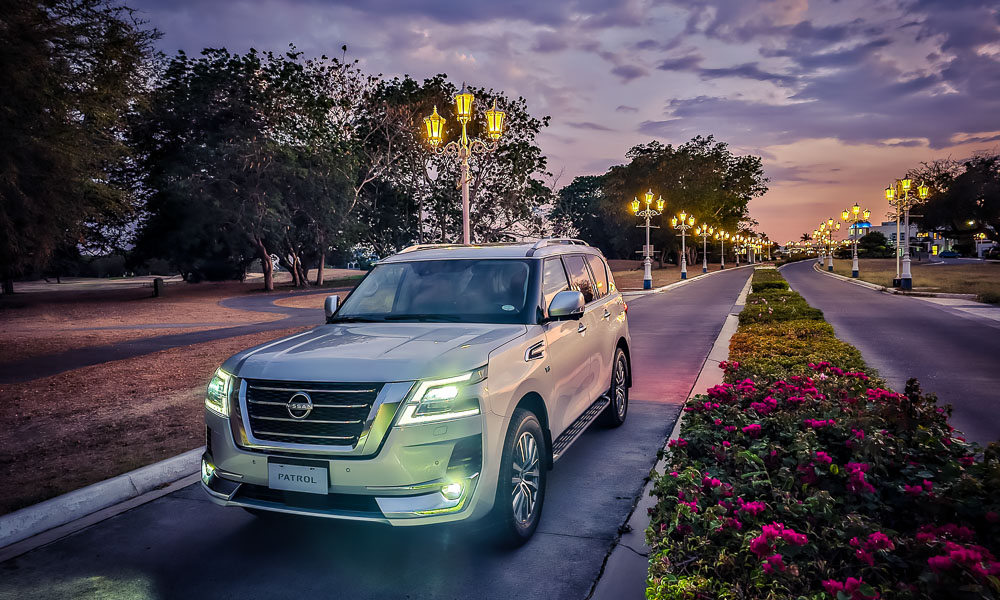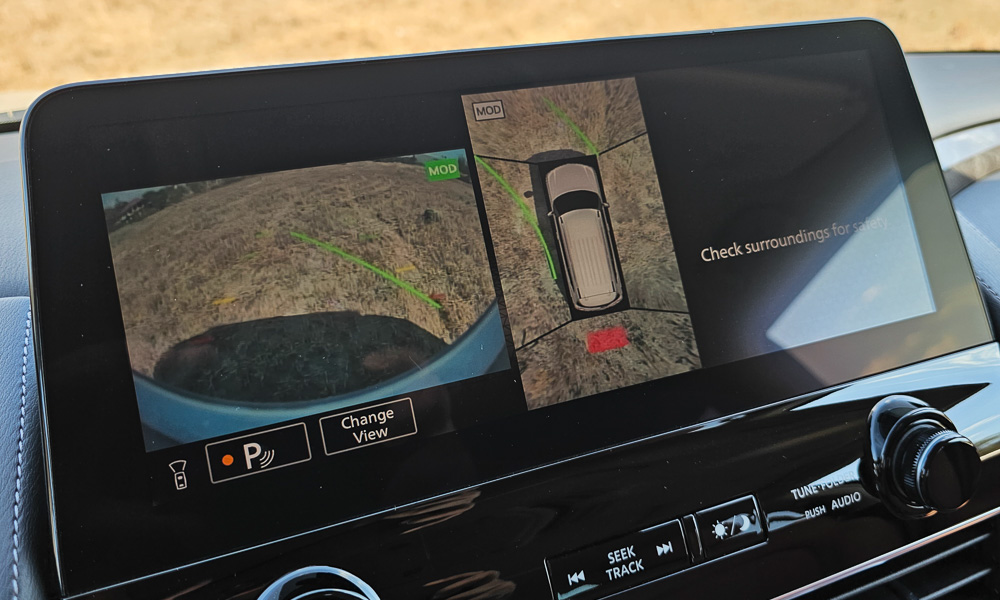 Navigating through tight paths, backing out of driveways, and parking safely are all done with ease through visual and audible aids such as the Intelligent Around View Monitor and the rear cross-traffic alert, all clearly displayed on a 12.3-inch advanced touchscreen display audio.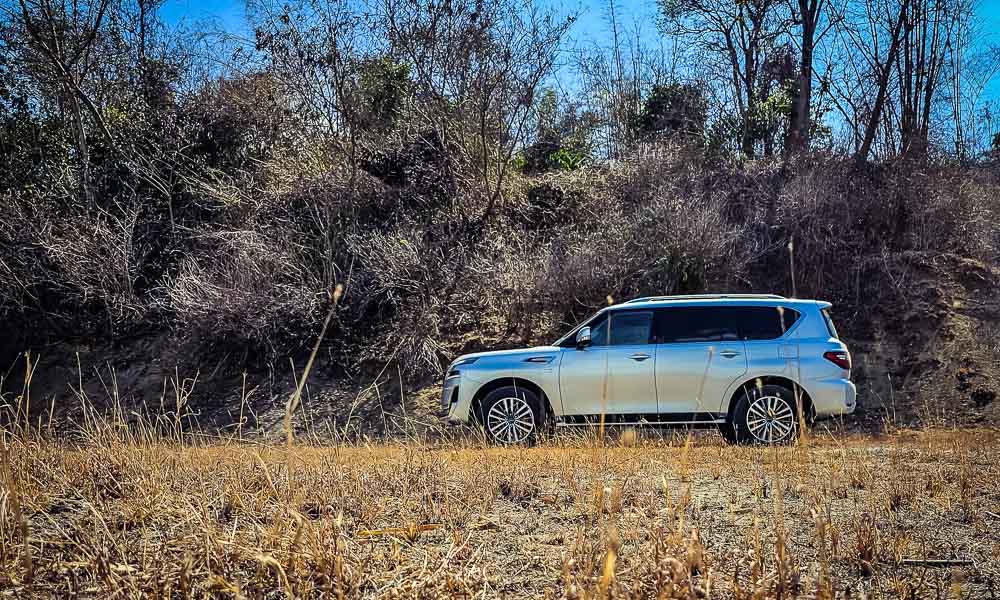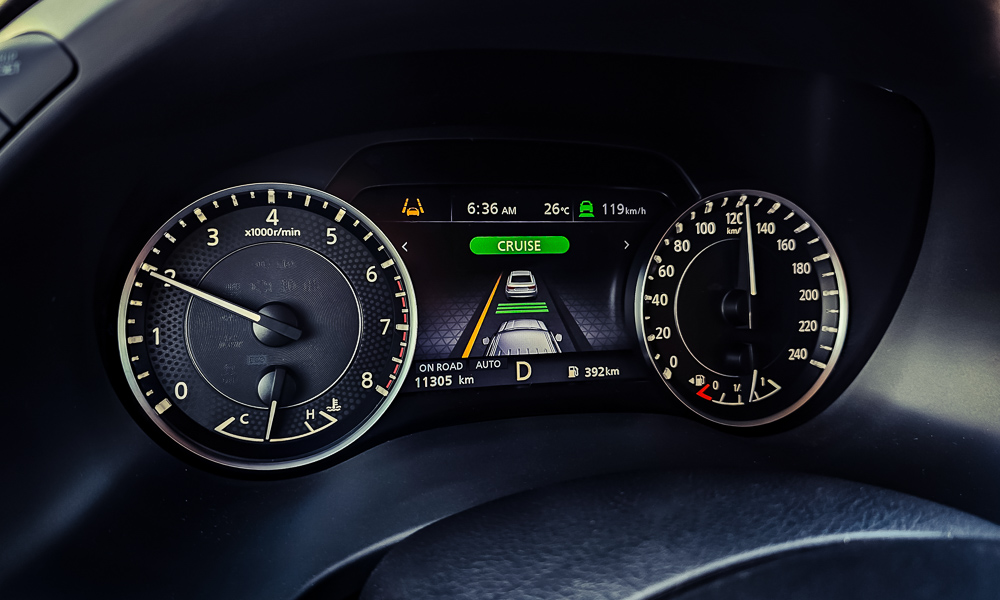 On open roads, a seven-inch Advanced Drive Assist Display found on the gauge cluster showcasing all relevant information, Intelligent Cruise Control, and Intelligent Lane Intervention keep long journeys smooth and on-track.
Furthermore, mishaps are prevented with intelligent emergency braking, intelligent forward collision warning, blind spot warning, and intelligent blind-spot intervention. Piloting the Patrol on uneven terrain is a walk in the park with hill-descent control and hill-start assist.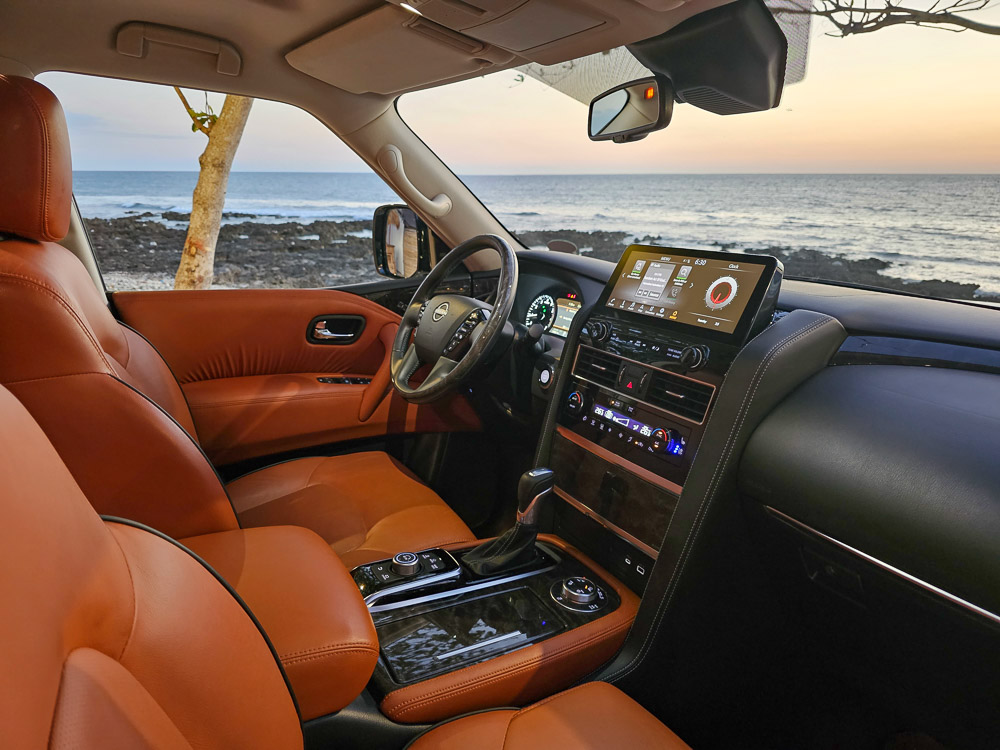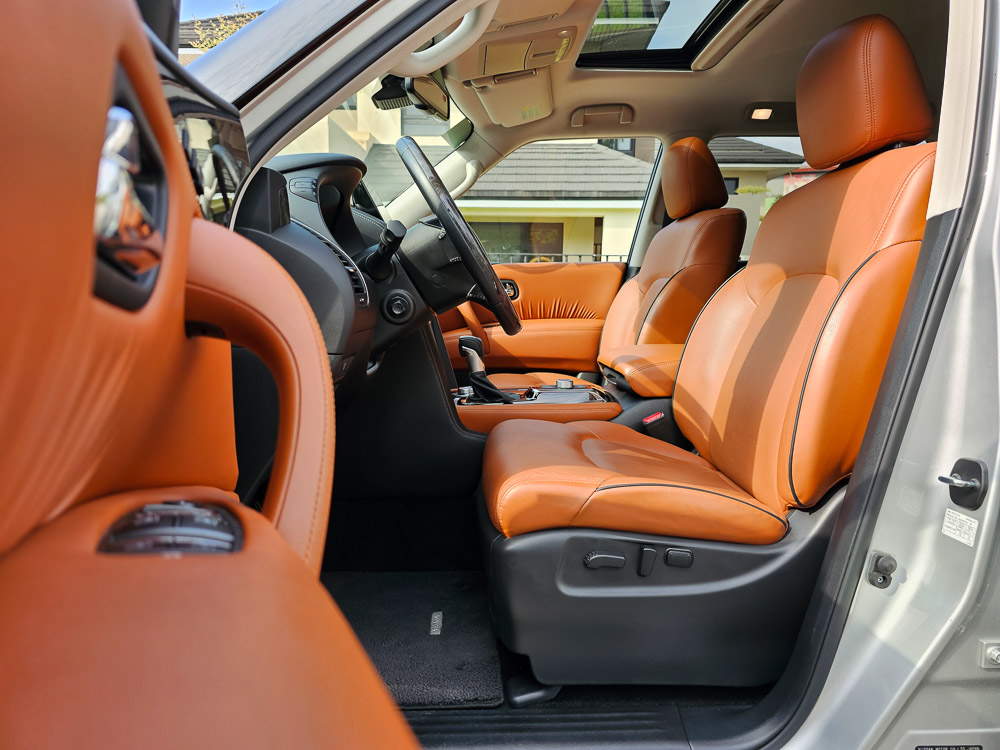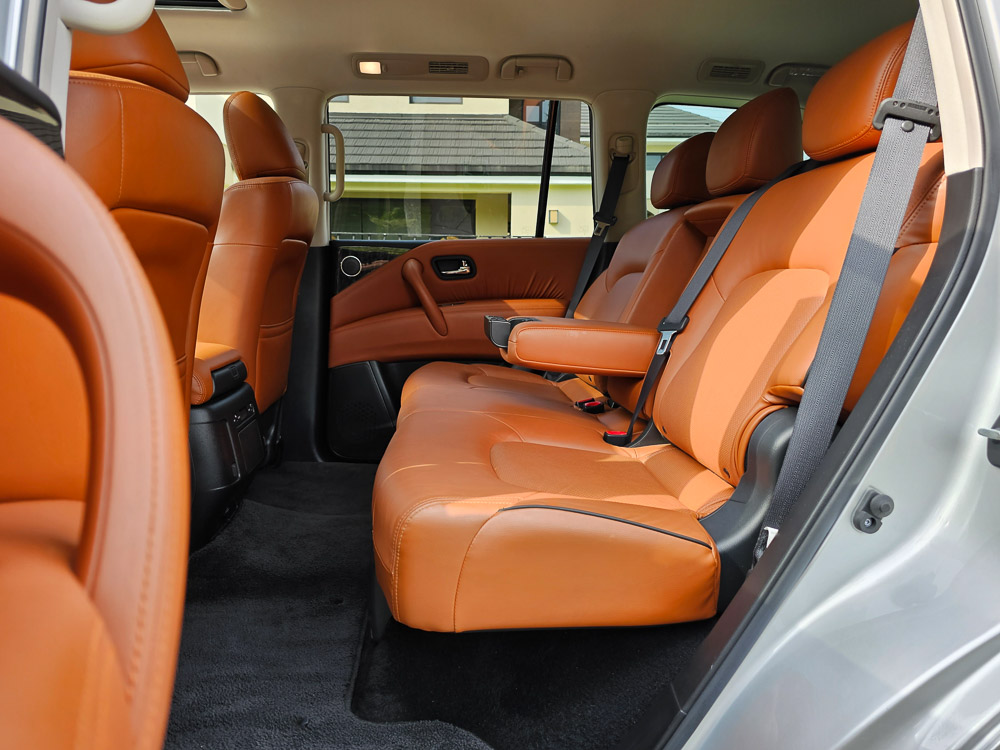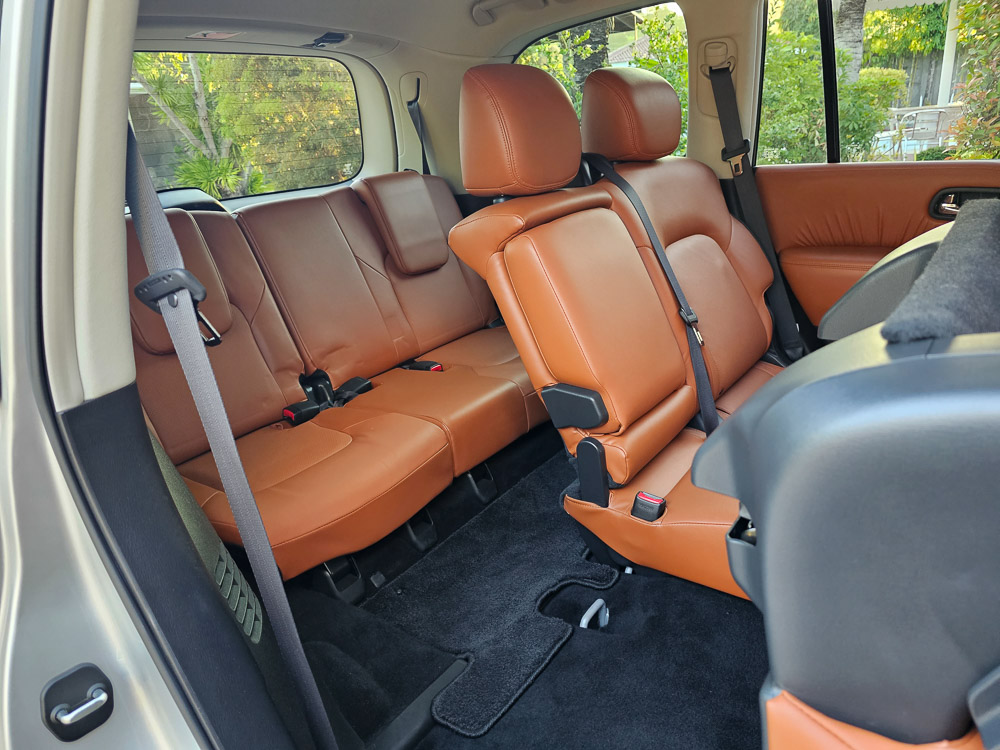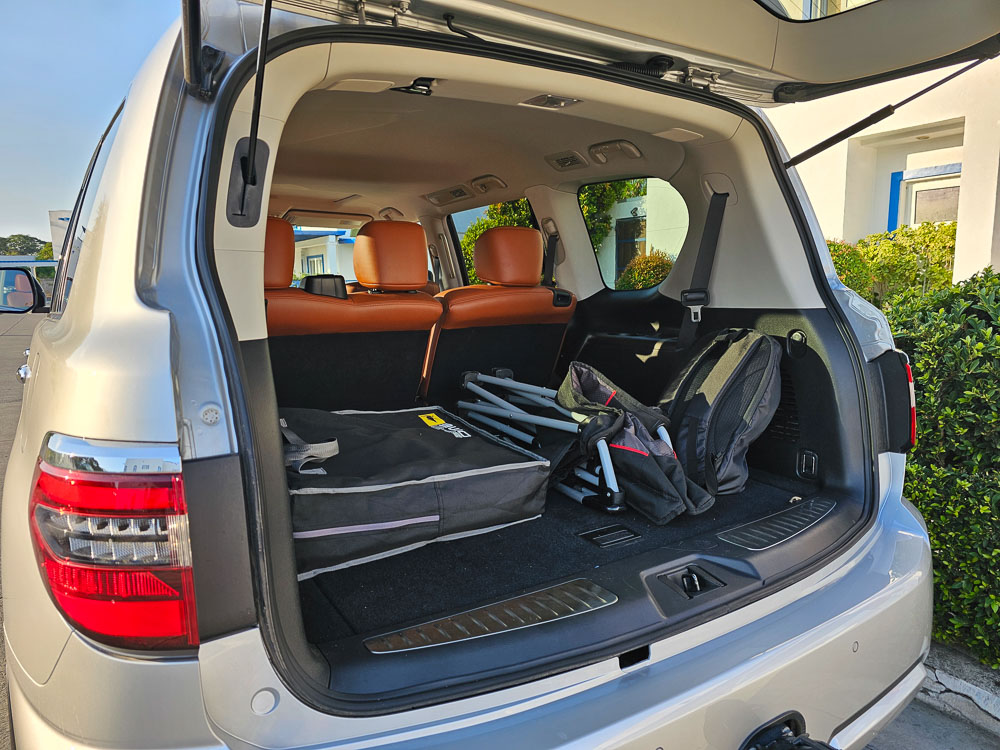 Premium comfort and amenities abound in a cabin fit for statesmen. Plush leather combined with premium materials, triple climate control, and generous room for up to eight occupants give the Patrol its opulent lounge atmosphere.
A 13-speaker Bose audio system takes listening pleasure to another level. And with a well-tuned suspension system, the Patrol provides first-class land travel similar to having a private jet on wheels.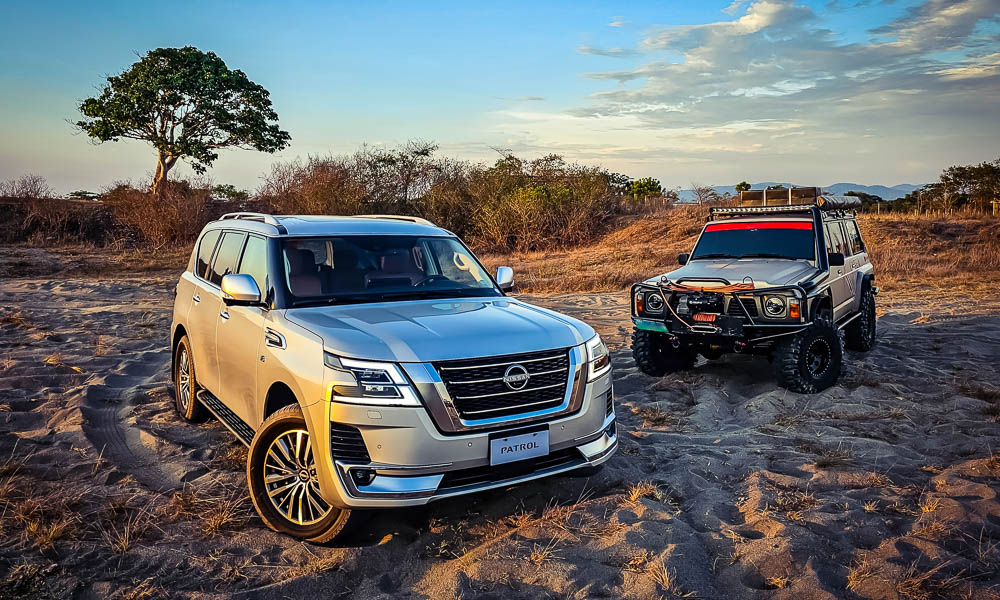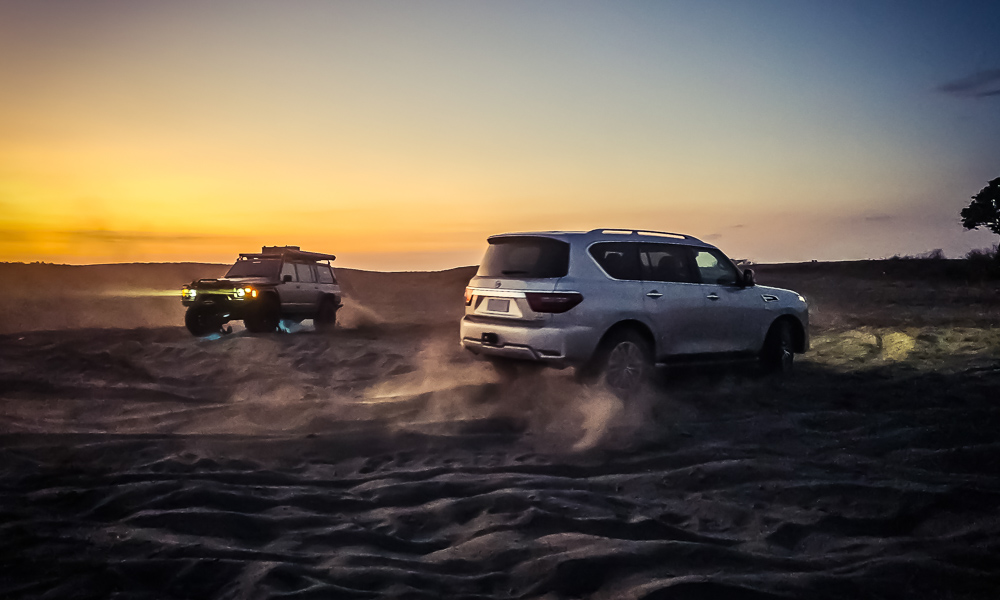 Just like caviar and champagne or foie gras and white wine, Nissan has seamlessly integrated the Patrol's rich SUV history spanning over 70 years and the brand's expertise in luxurious, class-leading technologies. It's a beautiful marriage of dependability, capability, and refinement rarely seen in its segment and price point of P4.698 million.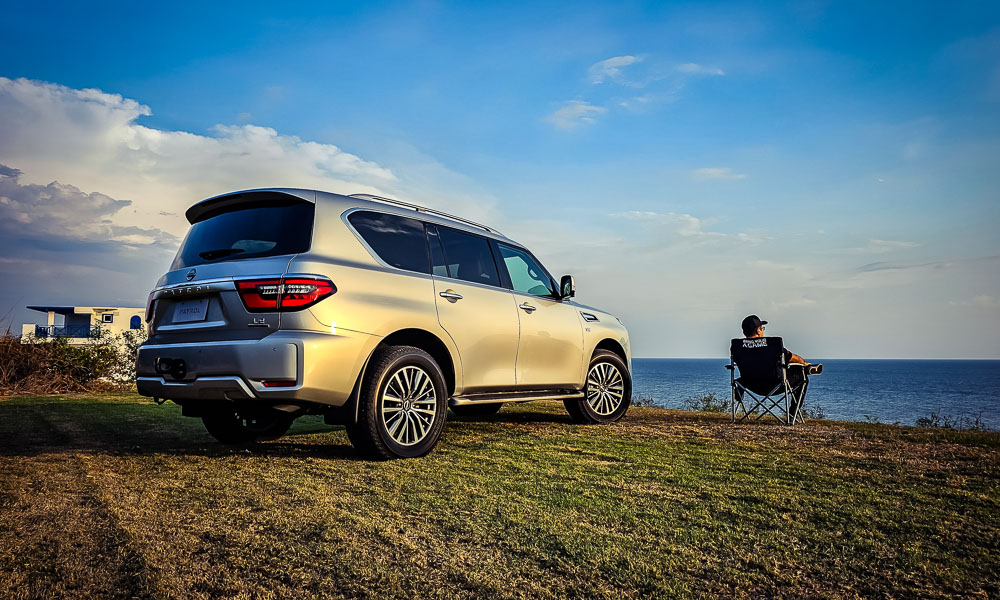 This is no jewel in the rough, but a gem that has been precisely cut and polished over time, catered for those living the high life.
A vehicle that has been subjected to rigorous use and refined over the decades so that one can travel with peace of mind and pure confidence while pursuing all desires of the heart. With a five-year/150,000km warranty to boot, what more can one ask for? Visit a dealer today or go to www.nissan.ph/patrol and get a taste of true Nissan royalty.
This branded article was produced in partnership with Nissan Philippines.