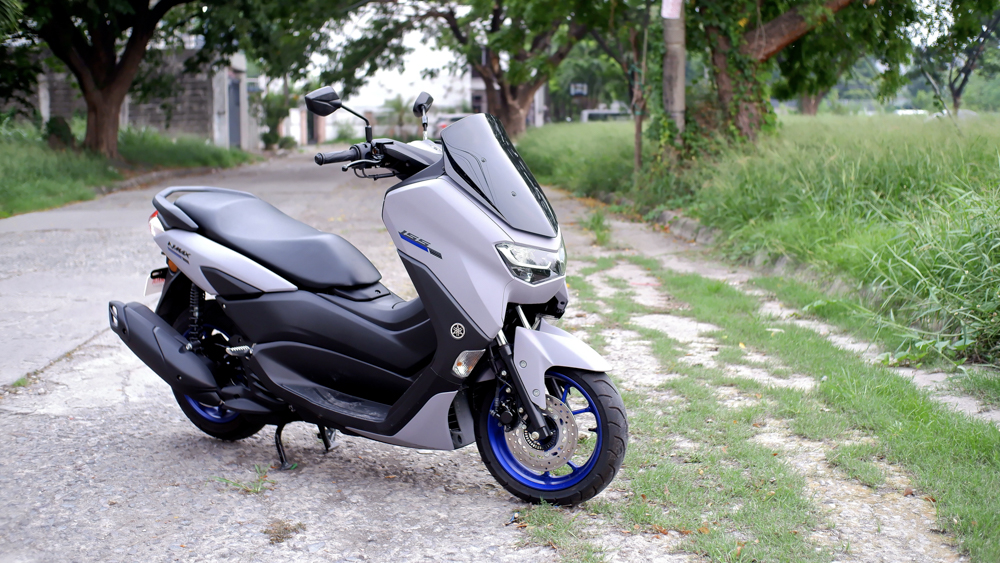 It's hard to go wrong with a Yamaha NMax. There are dozens of scooters to choose from in the market today, ranging from basic units running around with carburetors to jazzed-up models with Bluetooth connectivity. The company doesn't say the number of NMax units it has sold since it was introduced several years ago, but judging from how many you'll see on the road, I would guess a whole darn lot.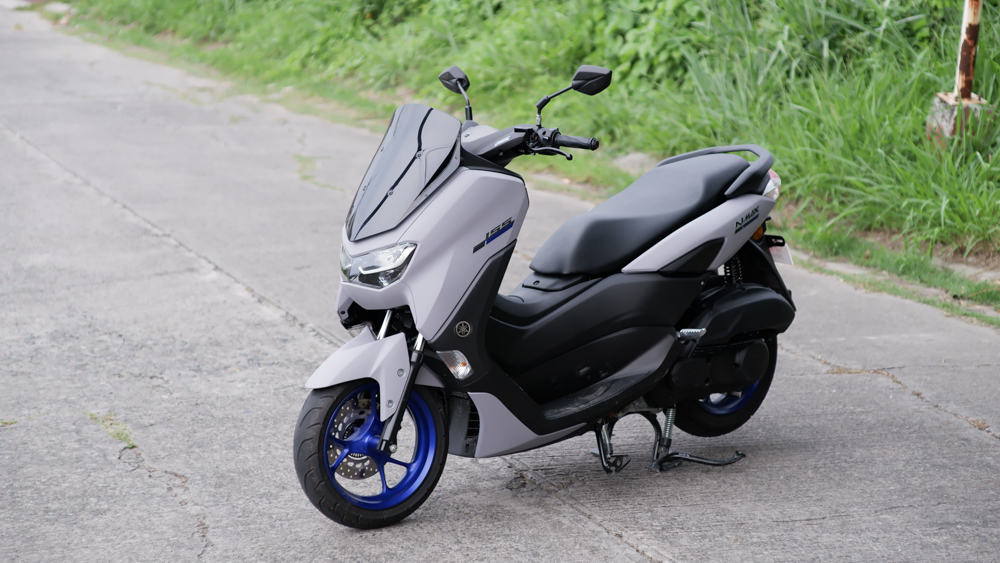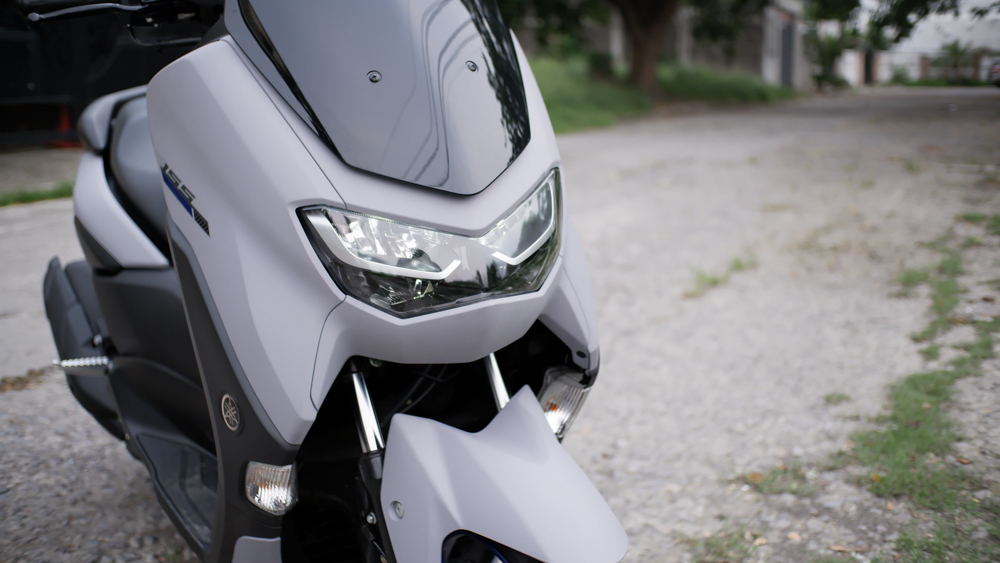 Out of curiosity, I asked Yamaha for a unit to use for a few days, so it lent me this nice "Icon Gray" variant without ABS, traction control, or the fancy Y-Connect app. The latter is quite useful as it connects to your smartphone to give you fuel efficiency data, get maintenance notifications, and even record your last parking location. The basic NMax is pretty, uh, basic, but not quite poverty-spec.
You get an engine rated at 15hp and 13.9Nm, 13-inch tubeless tires, front and rear disc brakes, LED lights and an engine start-stop system. By now, the aerodynamic body is a familiar sight, but it's aging well. I don't really think that big "windscreen" does anything other than an aesthetic function, because it's too low to divert wind turbulence away from you.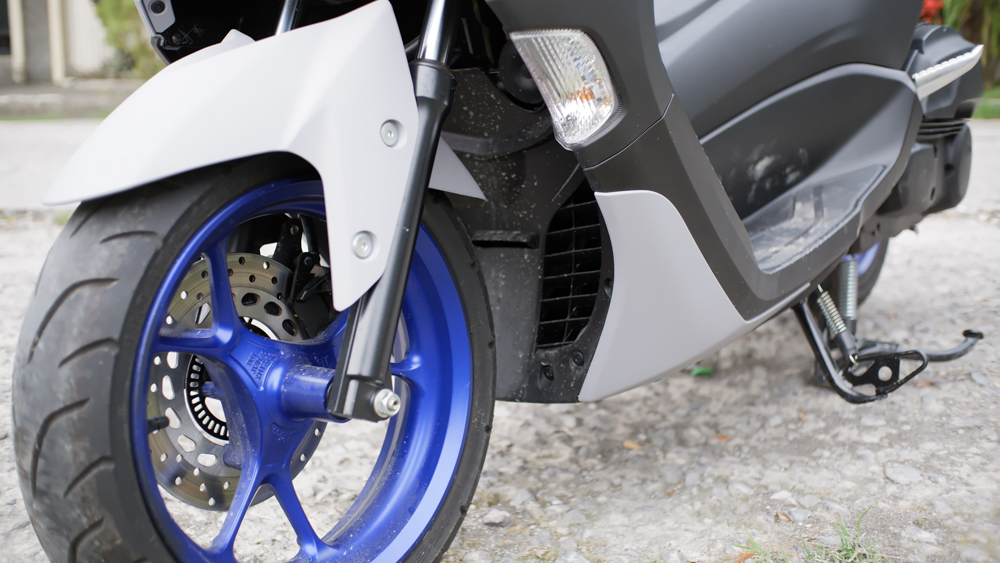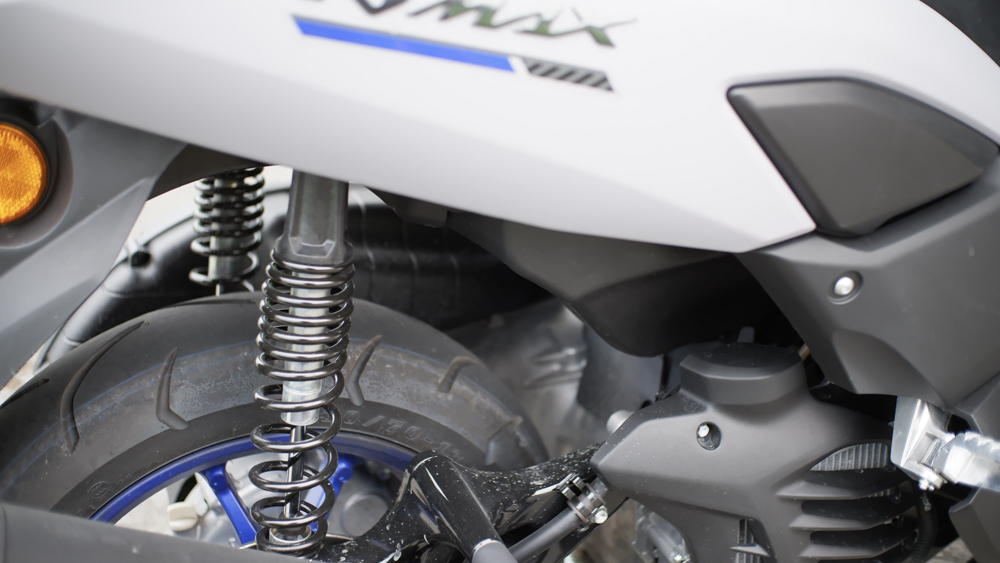 While there's no getting around the fact that it makes copious use of molded plastic, the NMax goes to extra lengths to make you comfortable given the inherent limitations of a scooter. The thickly padded stepped seat is reasonably soft for both rider and back rider, while the floorboard is nice and long so you can place your feet anywhere you like. It has both a side stand and a center stand, too. Underseat storage is 23L, so some (but not all) helmets will fit. Rails at the back of the seat can be used for bungee cords or for your back rider to hold onto.
The center mound eats up valuable utility space, so you'll either need to fit your stuff under the seat or get a tail-mounted box. The leg shield has both open and covered cubbyholes for small items like your phone, and there's also a power outlet. There's a parts-bin feel to the switches and the LCD dash, but that's par for this price bracket.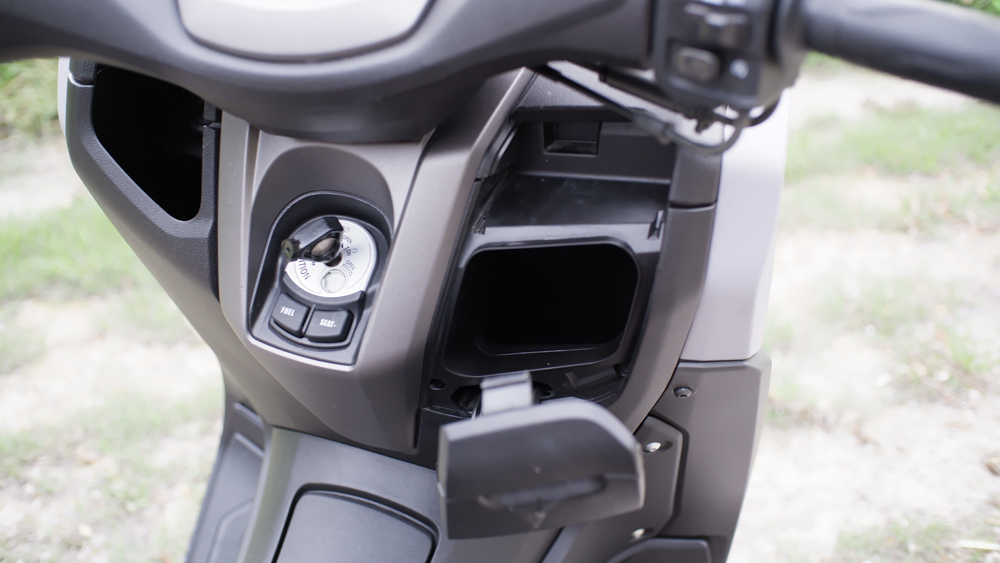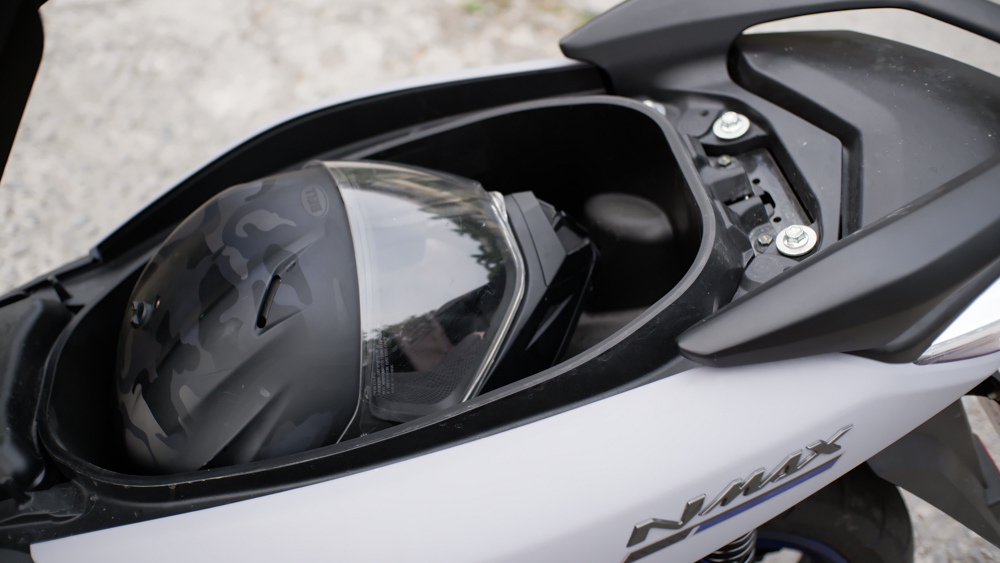 Riding the NMax is a pleasantly calm experience as the motor is so smooth and quiet that you barely notice it's working. Both the electronic fuel-injection system and the CVT work efficiently to deliver that "twist and go" convenience, and before you know it, you're already tickling the 100km/h mark. The start-stop function saves you a little gas, and it never failed to fire right back up once the traffic light turned green. I got an indicated 34km/L in city riding. Combined with a usable 5L out of a 7.1L tank, that should give you a decent 170km between fill-ups.
I'm not a fan of the garish blue cast-alloy wheels, but I will say they're sturdy as I accidently hit a pothole at speed and it neither lost any air nor cracked the rim. Yamaha doesn't say exactly how much suspension travel the front and rear shocks have, but I feel it could maybe use another inch. The telescopic fork and rear springs are "sporty stiff," but on rippled pavement, they combine with the short wheelbase to give a jarring ride. Without ABS, it's also prudent to give yourself a big safety buffer for emergency braking as it's very easy to lock up the brakes and lose directional control. Modulating the front and rear brakes is easy, as the levers have a firm and linear feel.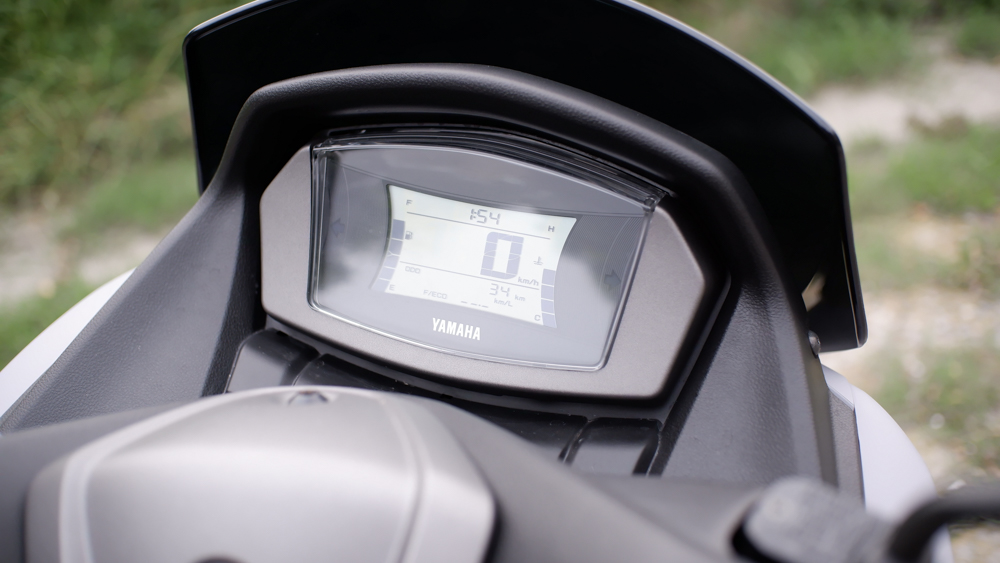 Over several days, I used the NMax for errands around the city and appreciated the smartness of the whole thing. It's zippy when you need it to be, comfortable as scooters go, and it looks and feels well made. I strongly recommend upgrading to the ABS-equipped variant if you're looking to use it for longer rides. It'll cost you P144,500, but that feature may well save your life one day.
As it is, for P100 shy of P120,000, the non-ABS NMax is a great choice for urban commuters as it does the job quietly and efficiently.