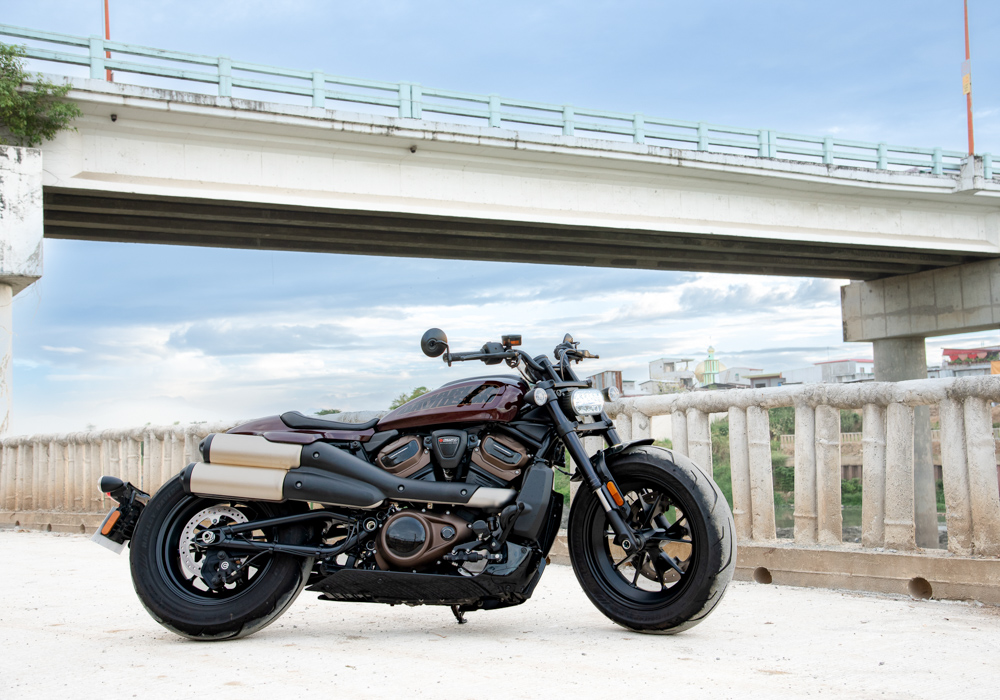 "From evolution to revolution," reads the tagline for the Harley-Davidson Sportster S, implying that this model is not only an improvement over Sportsters of old, but also rather a complete rework of what the bike is. And from the looks of it, the revolution is quite obvious.
Immediately setting this bike apart from older models to come out of the Milwaukee-based manufacturer is its design. There is nary a speck of chrome in sight; every surface is luxuriously reflective or elegantly matte. The long, stretched-out wheelbase with the short cockpit perched atop it gives it a stance worthy of Batman's garage. The sheer girth of this bike looks menacing, and the meaty front tire immediately catches the eye. The overall design language is unmistakably Harley, but nipped and tucked in all the right places to create a more modern look. This is essentially a hog joining the neo-retro bandwagon, and boy, did they knock it out of the park.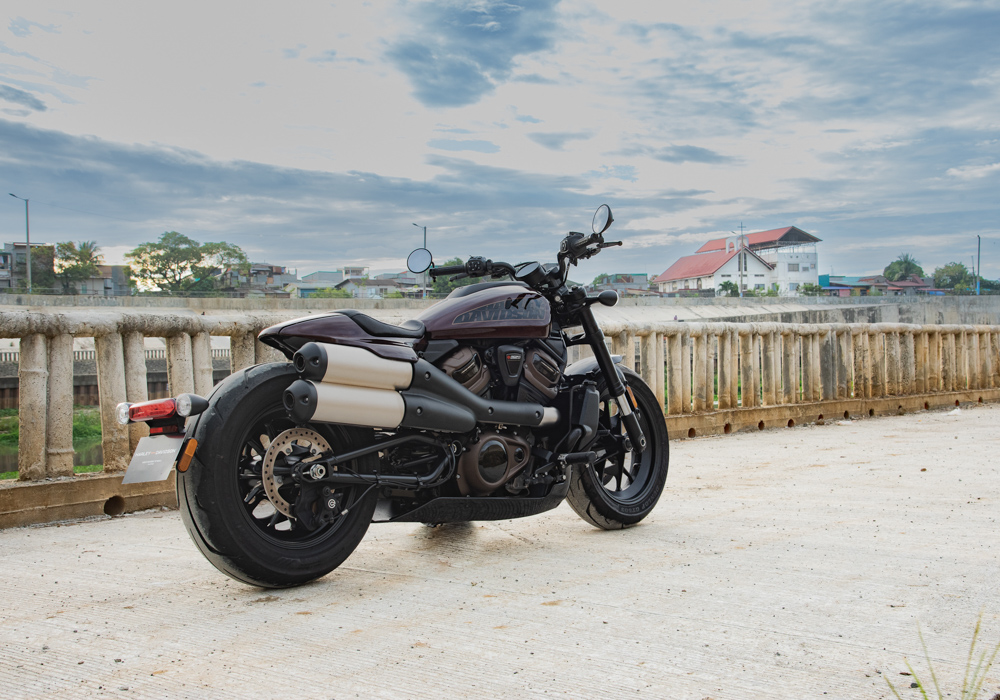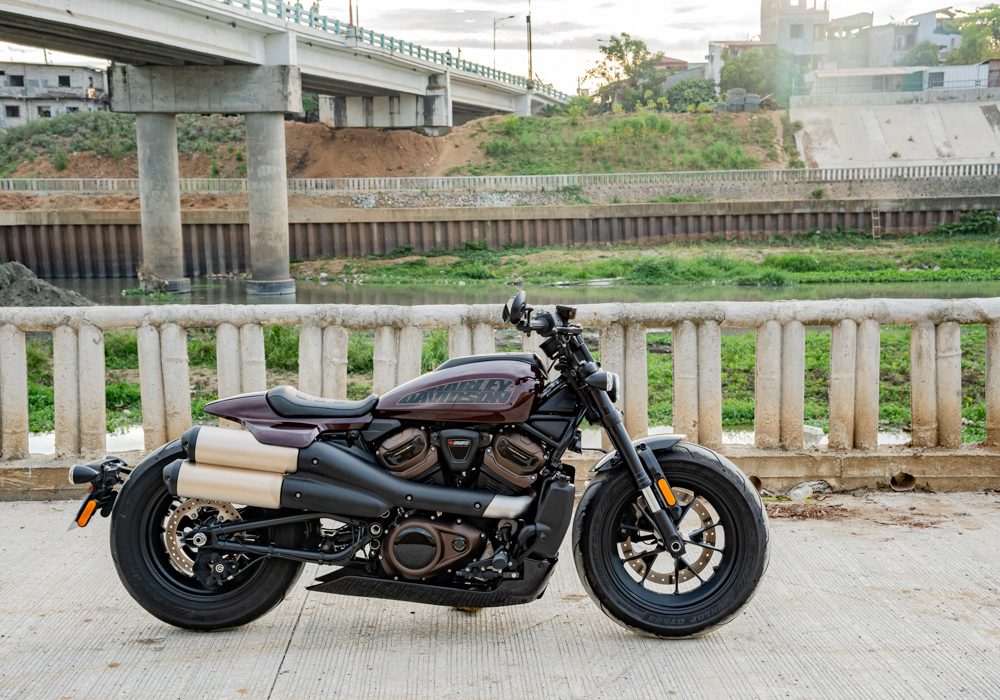 Where Harleys of yesteryear stayed old to stay true to the formula that kept its customers faithful, this bike innovated in a bid to attract new loyalists. Keyless ignition, traction, wheelie and stoppie control, cornering ABS, throttle-by-wire, cruise control, adjustable levers, and self-canceling turn signals all make an appearance on this bike. Bluetooth connectivity comes standard as well. The bright TFT screen elegantly finished in anti-glare glass can notify of incoming calls, control music selection, and display navigation maps. There are three preset riding modes, namely: Rain, Road and Sport. One can also opt to create up to two custom modes should the need arises.
In Rain mode, the motorcycle is completely neutered. All the electronic nannies are on full alert, and power is heavily restricted. In Road mode, the engine is mapped to have the power ready, and it is delivered in a smooth, controllable manner.
Finally, in Sport mode, the true jewel in the crown shines—the 1,252cc Revolution Max V-twin capable of 121hp and 125Nm. Now twin-cooled, this new engine and transmission package is much lighter and more compact compared to older models' power units of similar displacement. In full attack mode, maximum power is on tap and throttle response is at its sharpest. The engine makes no attempt at keeping calm, and will happily do wheelies and light up the rear tire at the slightest prodding. Not that I tried to do that, mind you. Just saying. Its best party trick, though, is the way it pulls from 4,000rpm as it delivers all of its torque like a violent shove in the back. The savage acceleration is addicting, and is sure to get anyone smiling from ear to ear. The "sport" in "Sportster" is finally evident.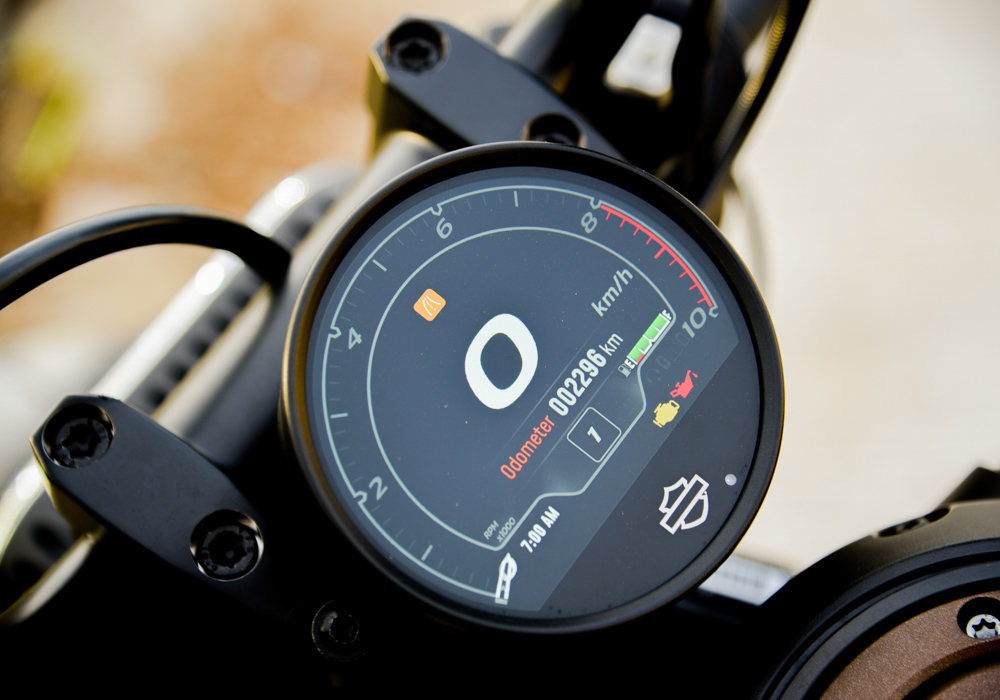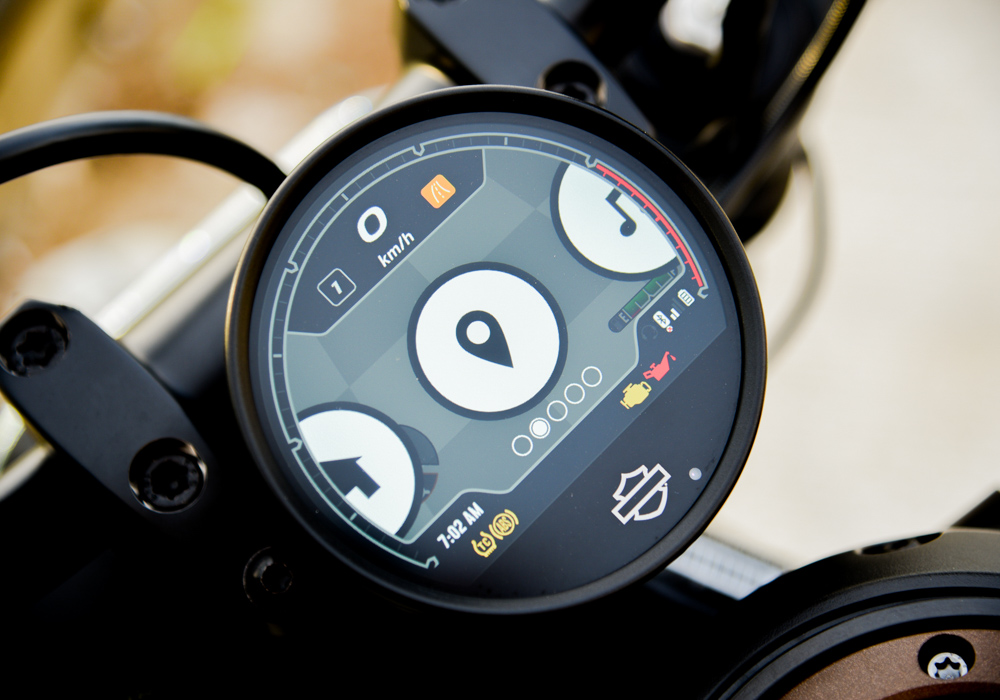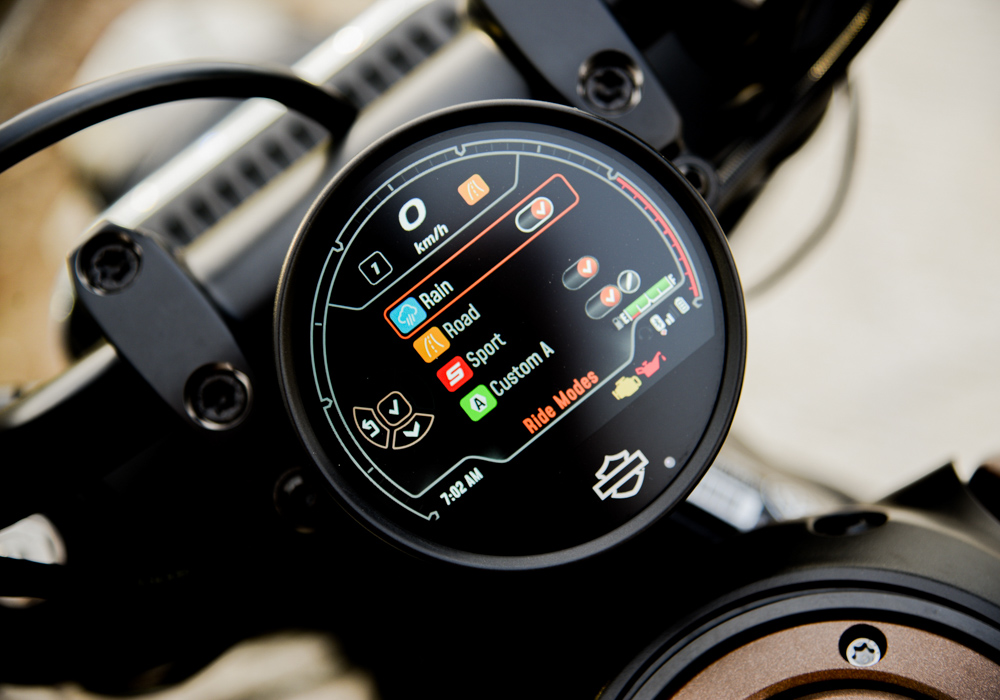 However, up in twisty mountain roads, the bike reverts to its cruiser ways. Turn-in is slow and heavy thanks to the gargantuan front tire that reduces the front end's sensitivity to countersteer. A rider who relies on either countersteering or leaning to get the bike into a corner, but cannot do both, will have to learn to do them simultaneously on this one. And speaking of learning things, this bike will also teach its rider the good habit of dropping one's left foot at a stop and keeping their right foot on the rear brake. How, you ask? Through positive punishment, no less. The high-mounted tailpipe runs directly underneath the rider's leg, ready to brand one's behind with an exhaust-shaped burn should they forget. Another gripe worth noting is that the throttle-by-wire system interferes with rider inputs a little too much, even in sport mode. It doesn't allow revving beyond 3,000rpm in neutral, and doesn't react to quick blips, making rev-matching and downshifts a little tricky.
Both the front fork and the rear monoshock supplied by Showa are fully adjustable, though dialing them in is a mechanical affair as they are not controlled by the onboard electronics. The bike is quite stiffly sprung, and with just 1.5 inches of travel, the ride is exceptionally jarring. I personally did not mind though, being used to coil-over suspension systems on my personal vehicles, but the harshness is something to keep in mind for someone considering owning this bike.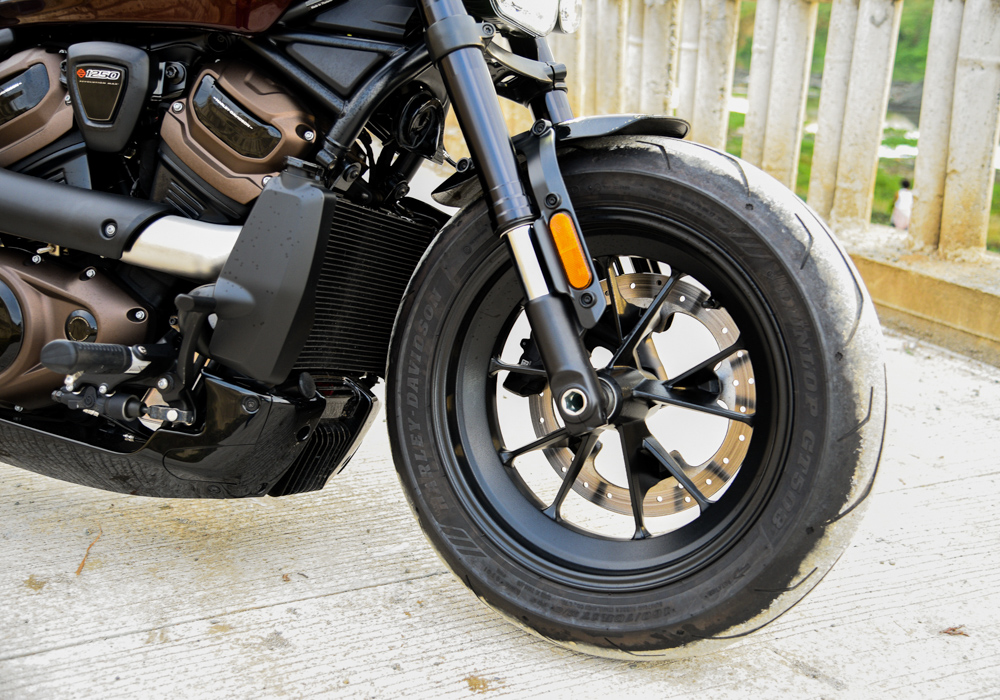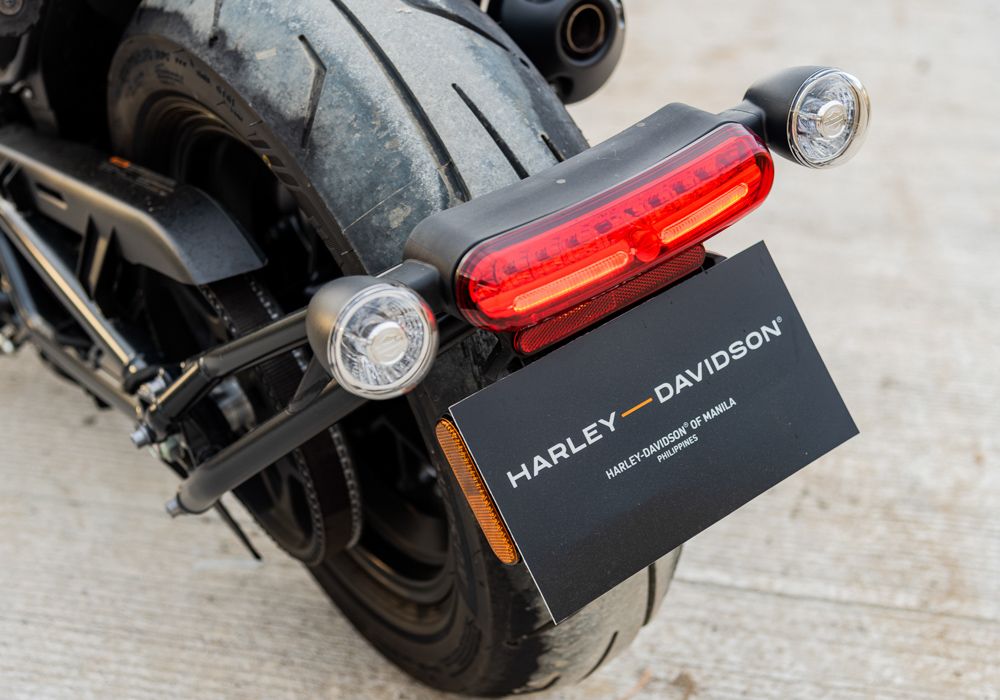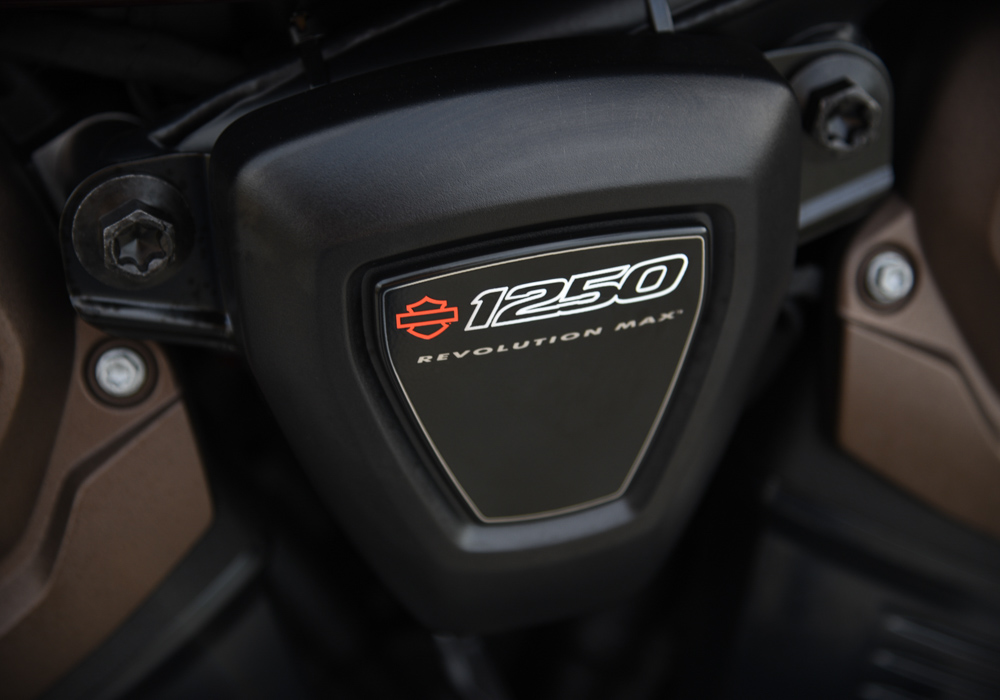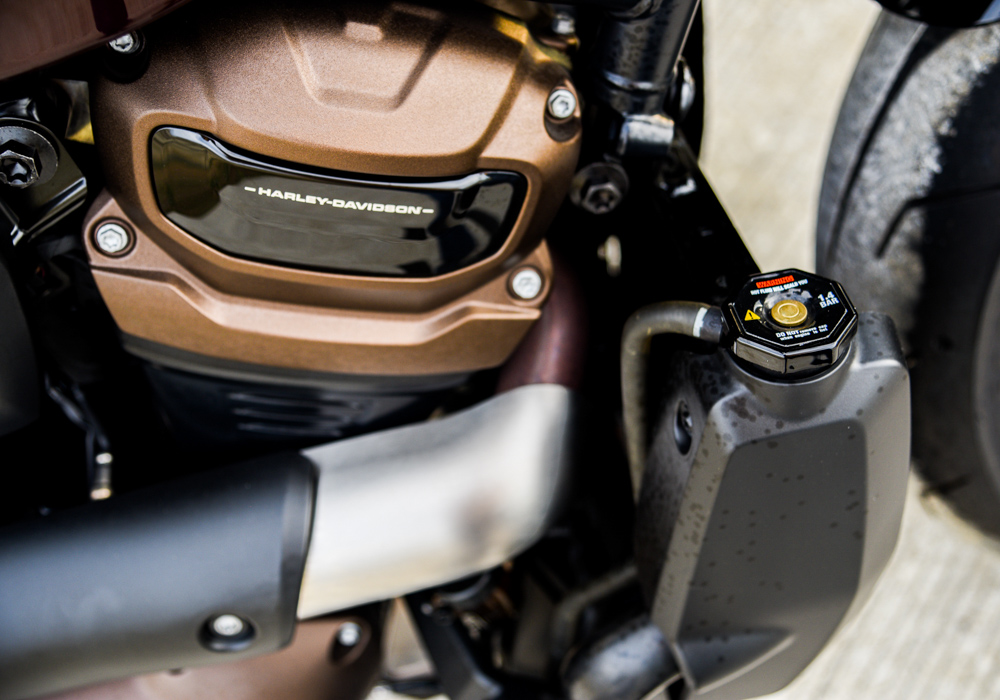 As a first-time user of forward controls, it was rather awkward to have my feet so far up front. The handlebars were also quite a ways forward, making the seating position feel like pre-workout stretching. It was unnatural at first, but felt extremely comfortable after a few kilometers of riding. Though the 734mm seat height is perfect for riders with shorter inseams, they might find the ergonomics a little challenging. There were very noticeable scratches on the bottom end of this test unit's tank, suggesting that some users may have had to sit on a portion of the tank to reach the controls.
A sporty cruiser seemed oxymoronic to me at first, thinking that the platform is intrinsically un-sporty. I thought the engine was being held back by the rest of the bike, but I was looking at it all wrong. Yes, this is still clearly a cruiser, but it makes the most of what it has to push the limits to more than what it is capable of. There is something here—a soulfulness, a character, something not quite tangible nor quantifiable on a spec sheet—that makes it so special. Brutishly handsome looks, comfortable ergonomics, and enough power to keep up with thoroughbred sport bikes in a straight line. There is nothing else quite like it.