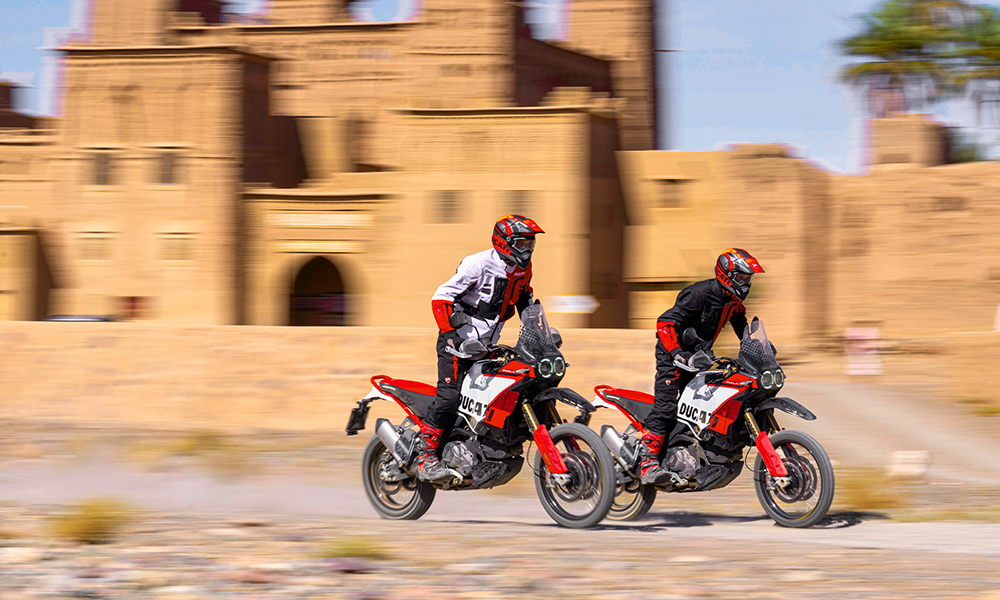 Since its launch in 2022, the Ducati DesertX has received much acclaim the world over for its uncompromised performance both on- and off-road. The Bolognese motorcycle brand could have stopped there, but now it has released a more hardcore offroad version: the DesertX Rally.
Power comes from the same 937cc Desmodromic Testastretta V-twin still making a healthy 110hp and 92Nm. The bike still weighs about the same, with just 1kg between the Rally and the 202kg standard model.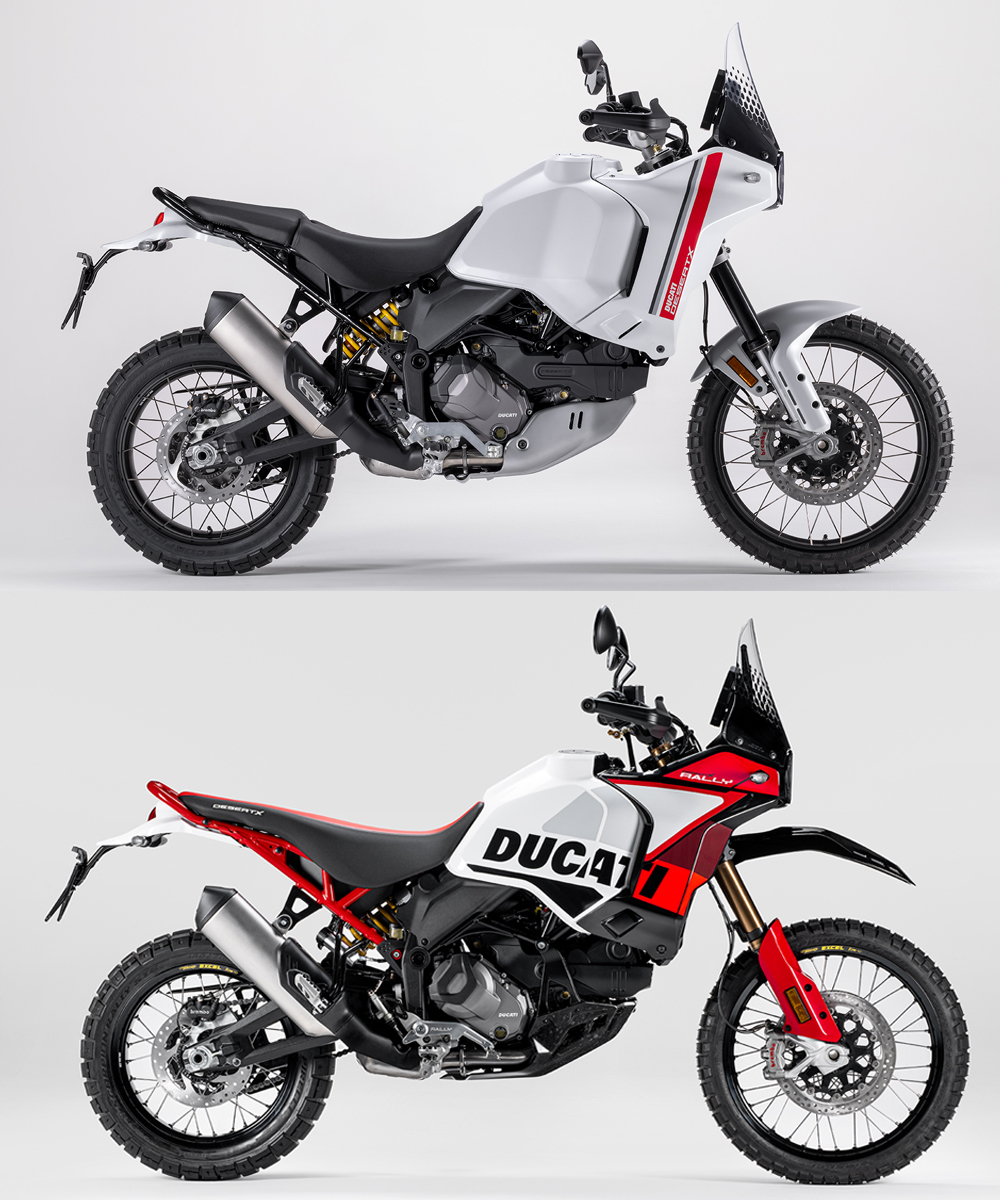 Unlike the Multistrada V4 Rally which received a much larger fuel tank than the standard V4, the DesertX Rally also retains the 21L fuel tank of the standard version. The brakes are still the same, too.
What's new, then?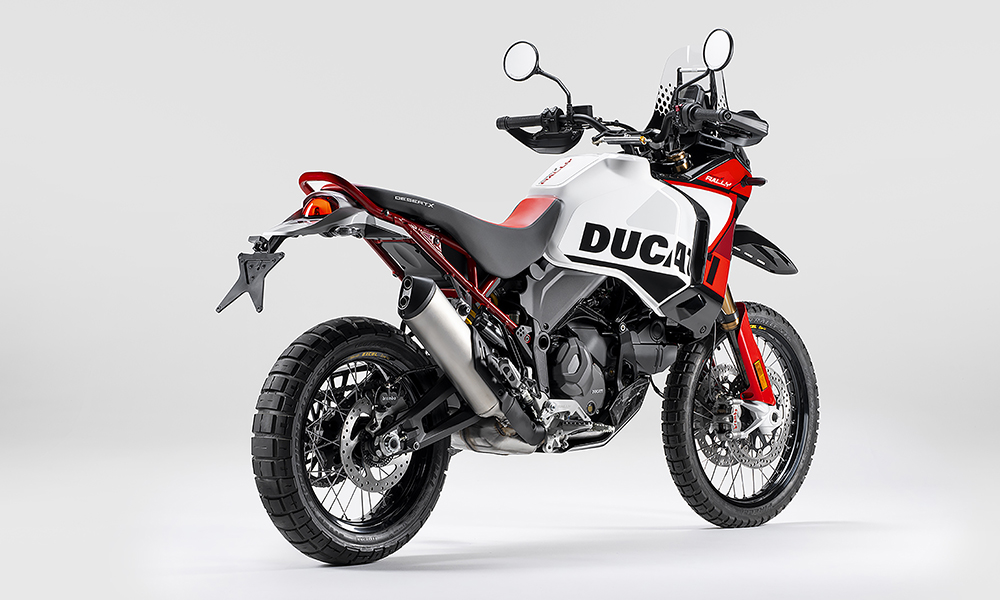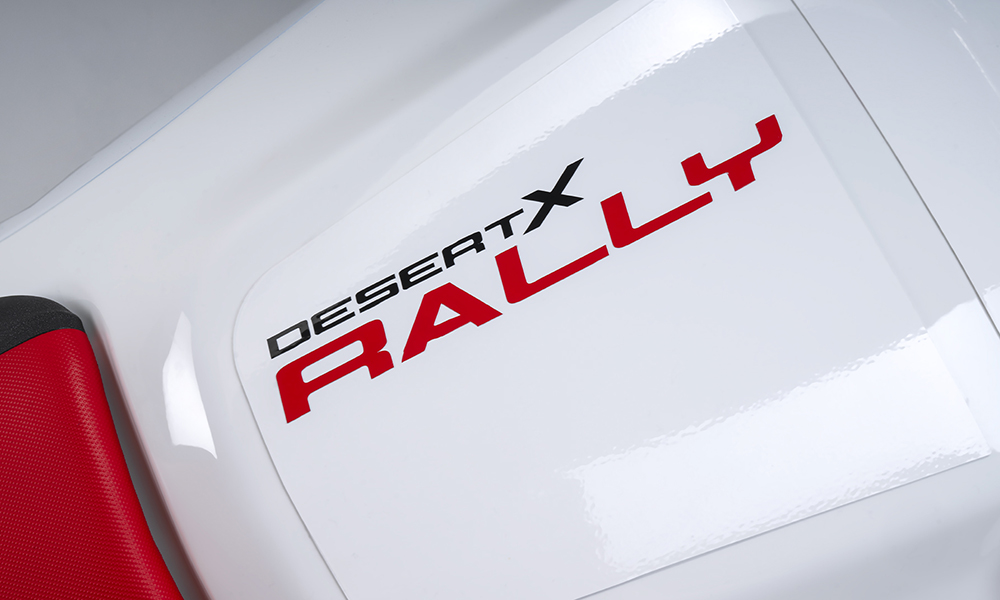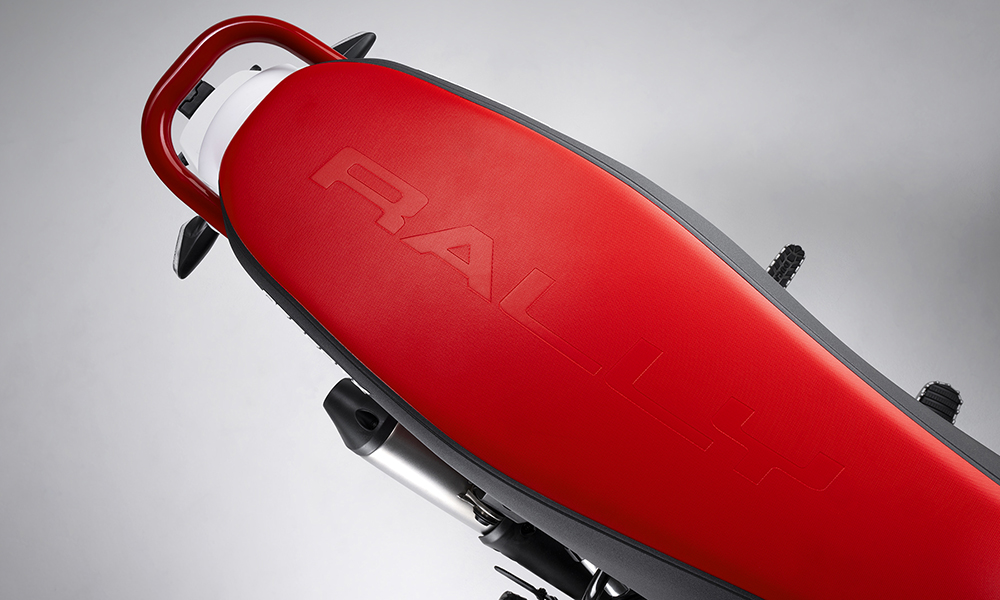 For starters, the DesertX Rally now comes standard in this Iron Giant livery. All plastic panels are now a single color all the way just like MX bike fairings instead of painted on, so it all holds up better to unavoidable scratches when riding on trails.
Continuing with the motocross theme, the front fender has been raised and is now mounted underneath the twin headlights. The split seat has been replaced with a flat, one-piece rally seat, too. The Rally also gets a forged carbon sump guard and a billet aluminum shifter and brake pedal.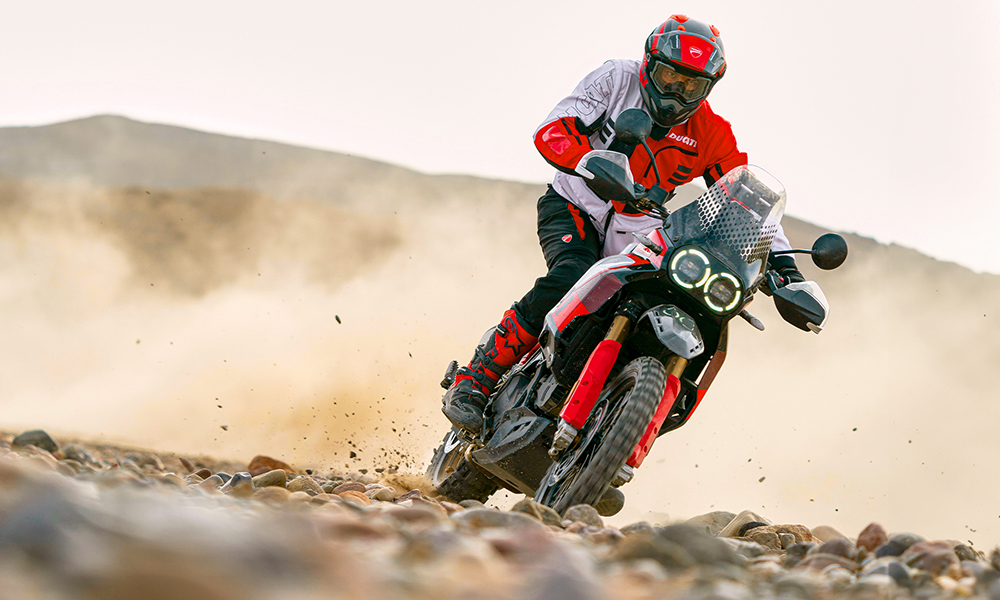 Apart from those, the meat and potatoes of this package are the changes in the suspension department. The front fork has been upgraded from 46mm to 48mm fully adjustable Pro KYBs with 250mm of suspension travel instead of 230mm on the standard.
These are closed cartridge forks with Kashima-coated gold stanchions and diamond-like coated inner tubes. As far as the spec sheet goes, the rear monoshock seems to be the same, albeit with 20mm of extra travel as well.
As a result, the DesertX Rally stands taller with a hulking 910mm seat height. A low-seat option can lower that down to 885mm, but that's still 10mm higher than the regular DesertX. The wheelbase has also been stretched slightly from 1,608mm to 1,625mm, presumably for better off-road handling.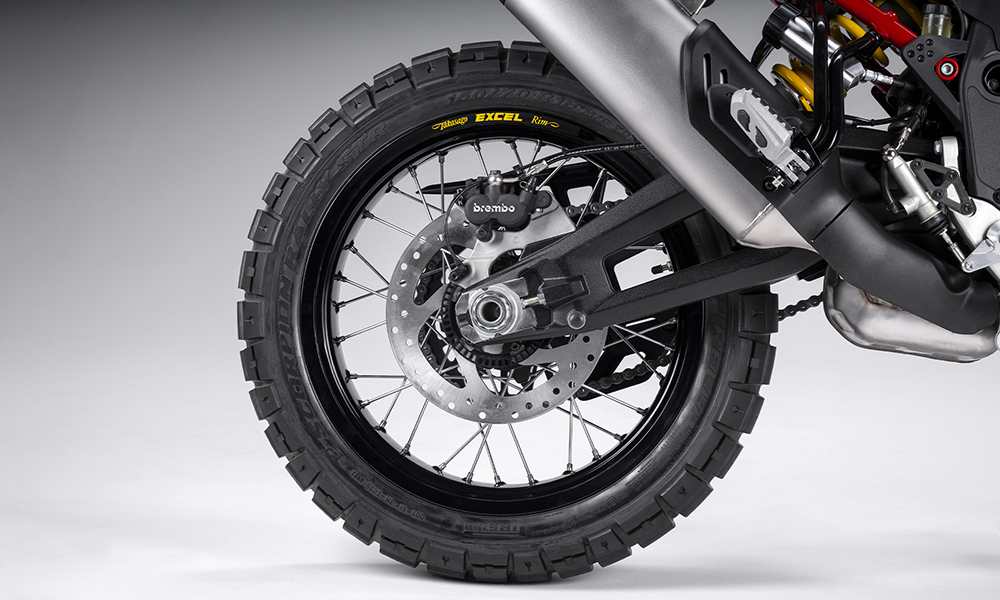 Finally, the wheels are still 21 inches up front and 18 inches in the rear, although the rear is 0.5 inch narrower now. The rims have been replaced with Takasago Excel center-spoked rims with an aluminum hub and carbon-steel spokes.
Unfortunately, the shift from cross-spoked wheels to center-spoked ones means the Rally runs inner tubes within its Pirelli Scorpion Rally STR tires. The upside, however, is that the spokes are less likely to be damaged by stones on the trail due to their position within the rim.
So, what do you think of the new DesertX Rally? Is it just another cash grab, or will the changes Ducati made really make a difference off-road?