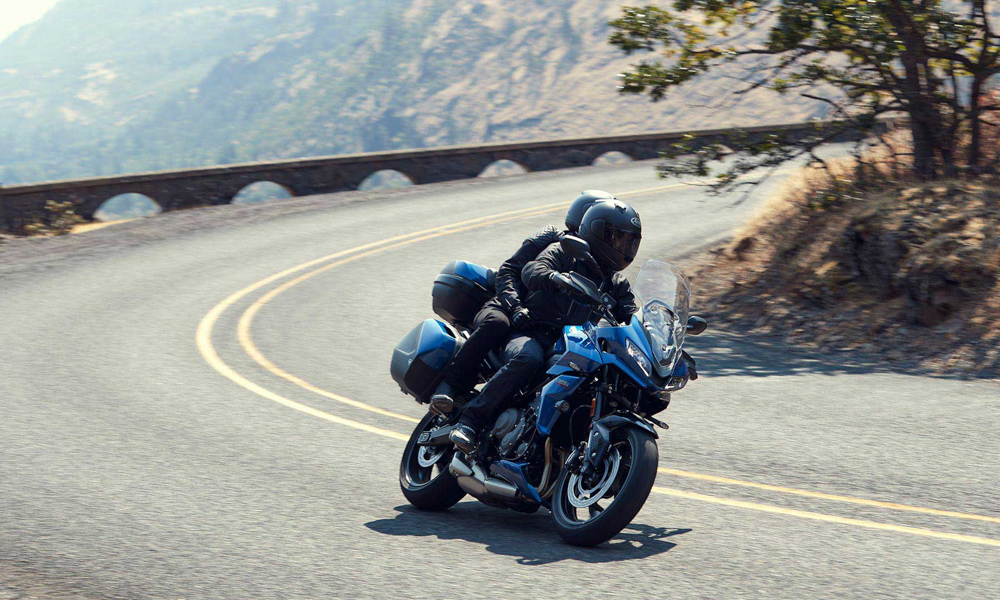 Look, guys, if you want to get permission from your partner to buy a motorcycle—yes, a two-wheel death machine—the easiest way is to get one that's not going to ruin your relationship. Something that might even enhance it, because a motorcycle lets up to two people travel more intimately than an average car. A hot, throbbing motor between the legs, your partner hanging on to your love handles for dear life…it's bloody romantic, eh?
Of course, some motorcycles are better suited for two-up riding than others. Sport bikes, with their aggressive positions, aren't comfortable for more than an hour at most. Ditto low-riding cruisers, which have such short suspension travel and awkward seating positions that your next date will be to a chiropractor. You want a bike with as neutral a riding position as possible, and which gives you decent room for your knees and ankles instead of folding you up like origami.
And since this is a tropical country where riding conditions can all too easily turn hellish during summer, a big, honking motor is a curse rather than a blessing. If you don't want sweaty balls and feeling like you need to shower after just a few minutes, no V- or L-twin motors here where the rear cylinder head is aimed right at your crotch. Finally, you want a bike that's amiable in traffic so you don't ever lose your balance or tire yourself out working the clutch. So, with those in mind, here's a bunch of bikes that'll work well for both inner-city dates and occasional road trips.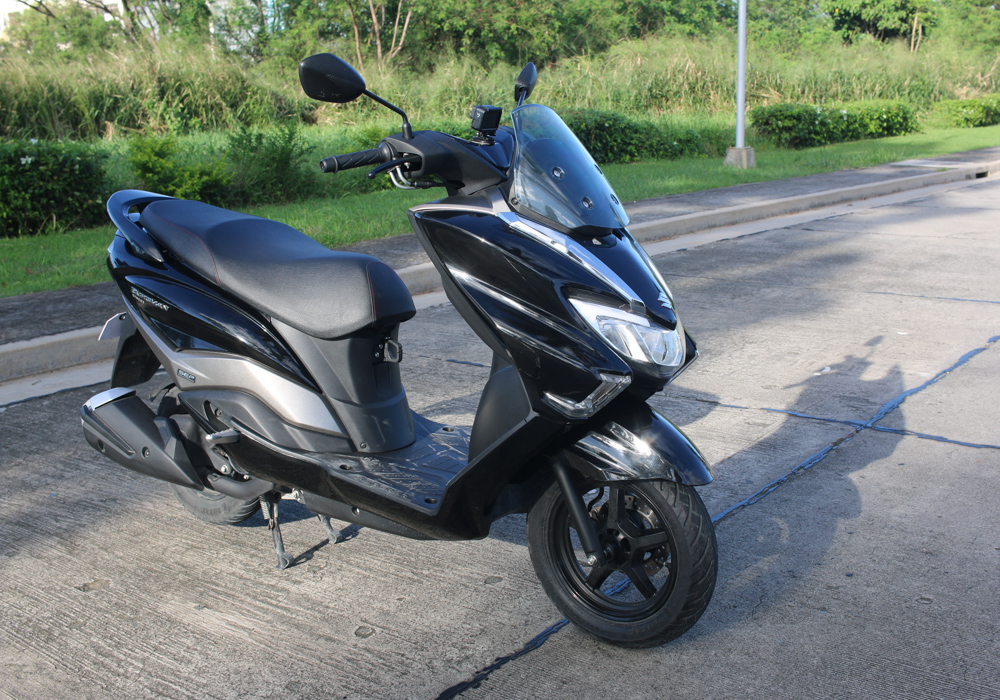 Suzuki Burgman Street. For newbies to the world of motorcycling, a scooter is often the best kind to learn on. Suzuki's mini maxi-scoot Burgman 125 offers mature styling, decent power, and storage solutions for up to two people. At just P77,900, it's an affordable option that leaves you plenty of cash saved for dates.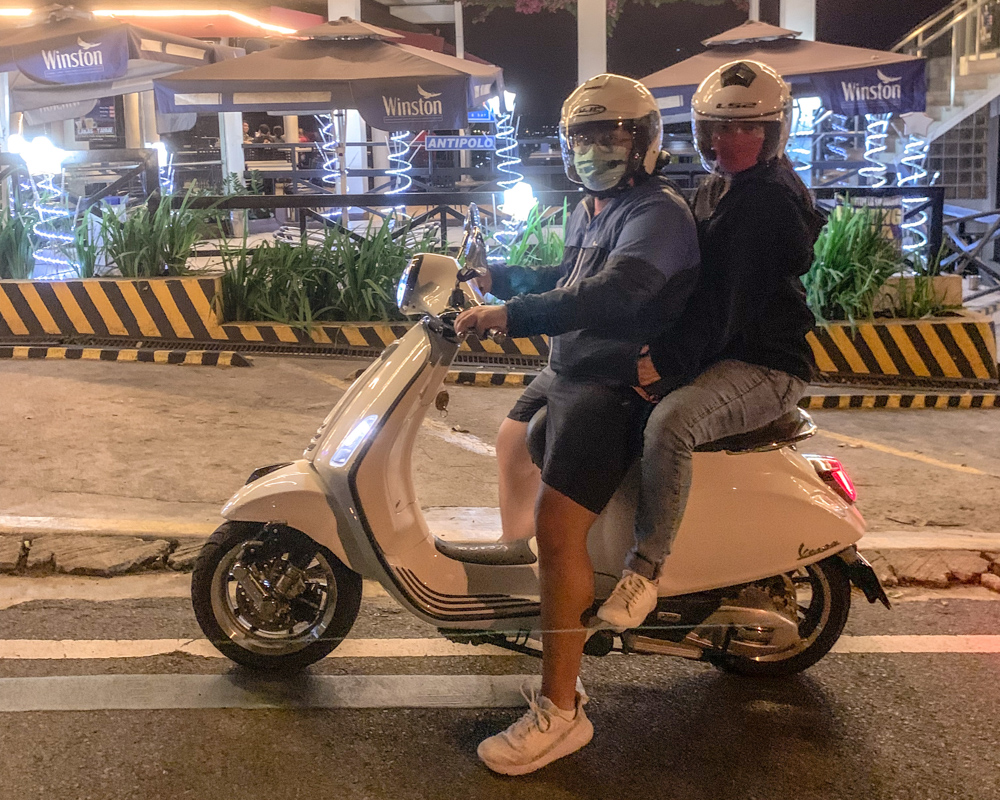 Vespa Primavera. Probably an easier "sell" than the Suzuki, even though it's pricier. The retro styling is easy to fall in love with, and your companion will easily visualize yourselves romantically cruising the alleys of Rome even if you're just bopping around Quiapo. Late-model Vespas have a bad rep for just refusing to start thanks to a faulty fuel pump, but think of it as a test of your relationship. If she doesn't leave you by the road while you try to call for help, then she's a keeper.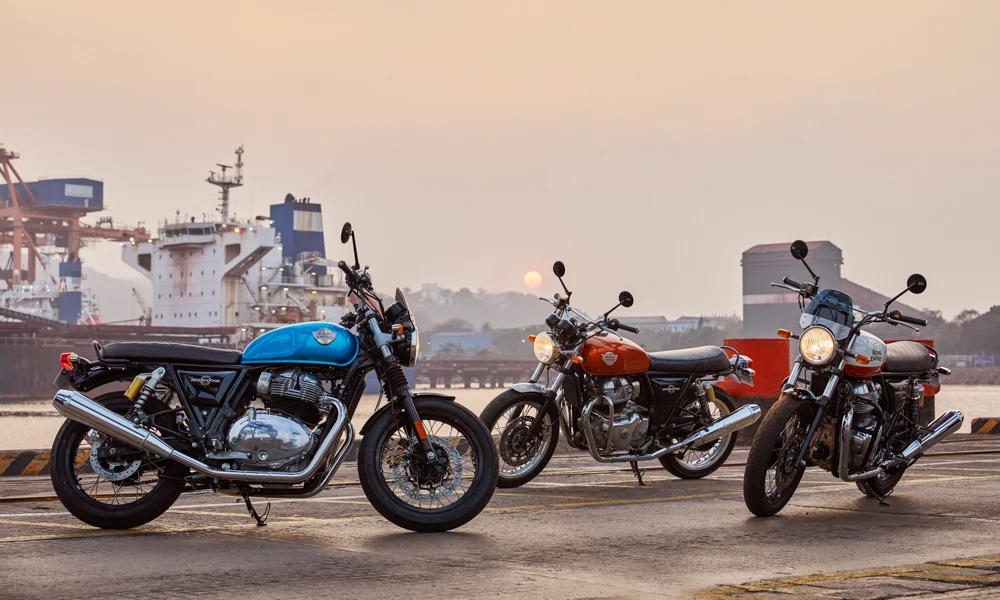 Royal Enfield Interceptor 650. Does your queen watch The Crown? Is she into quaint British, period movies and TV shows? If yes, then the Interceptor will easily pass muster, even though the British brand is fully owned by the Indians now, which is actually great because now it won't fall apart like the early British-made ones used to. Anyhoo, the Interceptor has a 648cc parallel-twin motor with a lovely roar that will get anyone's libido up, the long flat bench seat is accommodating for two riders, and the styling will take you back to the '60s.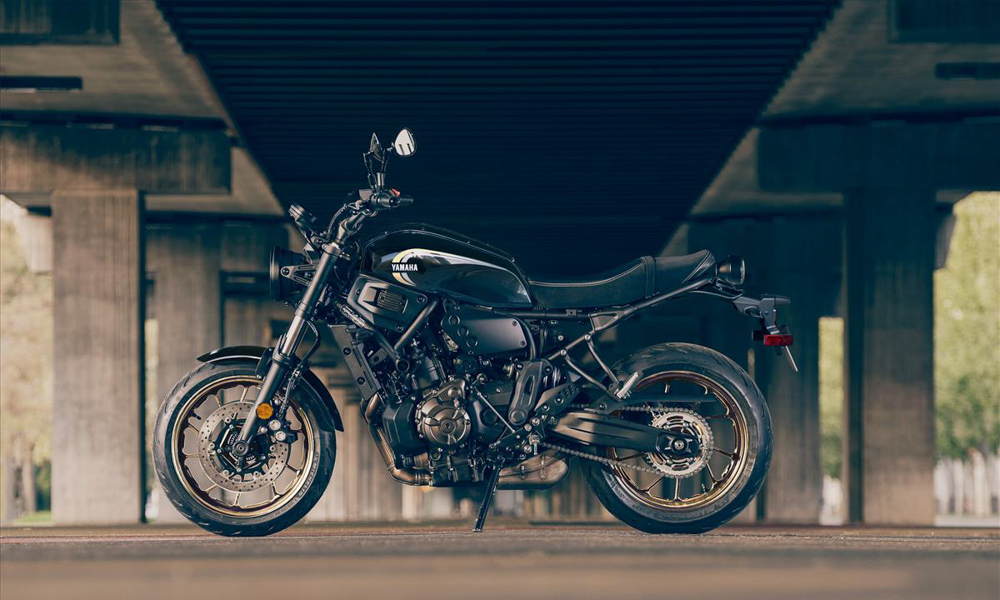 Yamaha XSR700. Like the Interceptor, the XSR700 has retro styling, albeit edgier and not as tidy thanks to its water-cooled design. But it has 74hp to the Enfield's measly 47hp, giving you more usable torque and power that will come in handy for overtaking and going up mountain passes.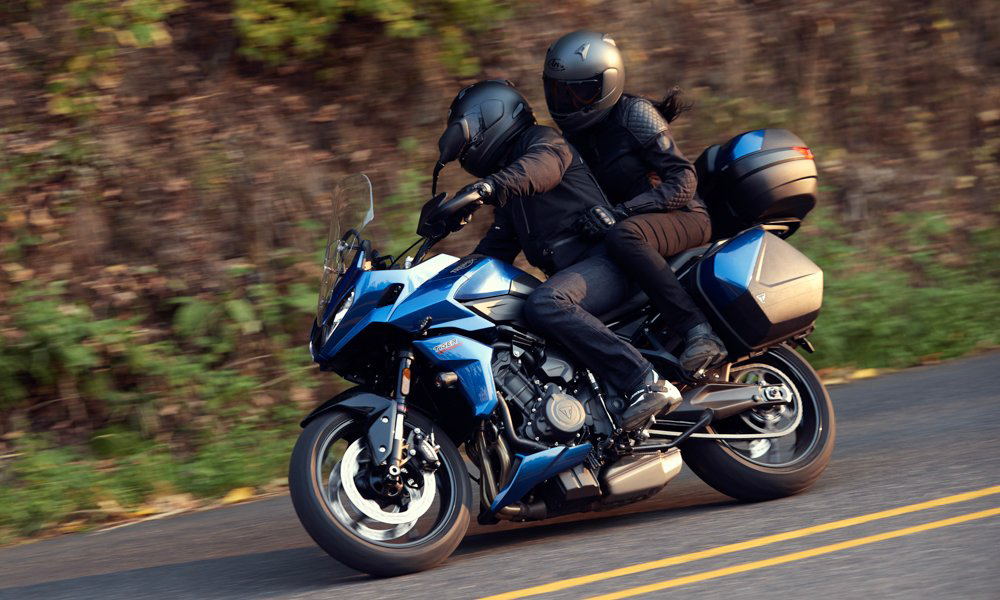 Triumph Tiger Sport. This entry-level touring bike is either a dressed-down Tiger or a bigger Trident, as it mates the latter's lovely 660cc triple with grown-up ergonomics and actual options for lashing on luggage. It's got a big, adjustable windscreen to keep you and your passenger reasonably comfortable at expressway speeds, a long two-step seat, and a 17L tank that gives you decent range between fill-ups. The manufacturer offers a big list of options for top boxes and panniers, too, so you can bring most of your essentials along without wondering where to lash them. The quality Showa suspension has also been designed for prolonged riding with a heavy load, assuring you of stability at speed.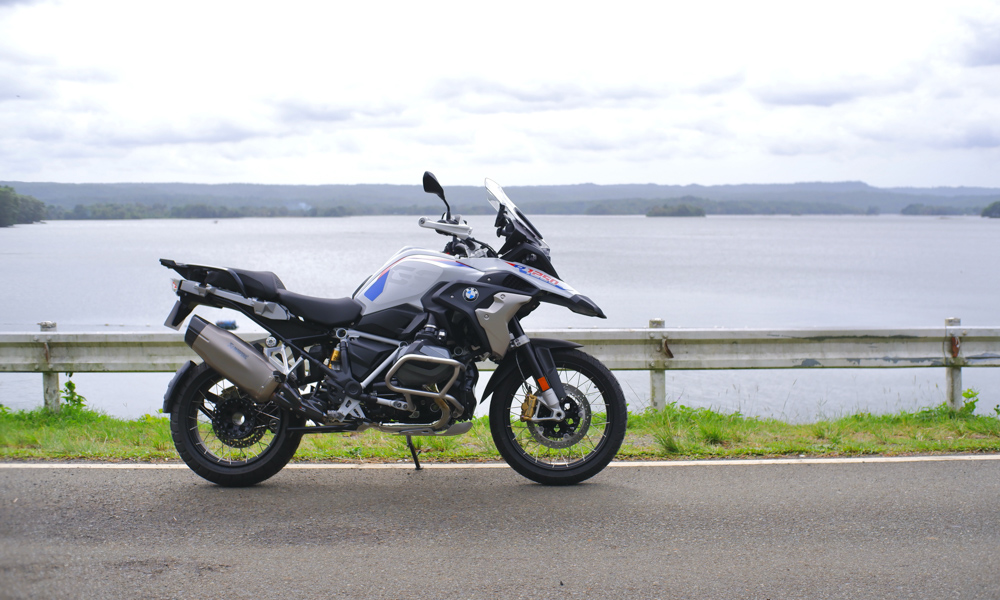 BMW R1250 GS. Whether your date is just a Sunday breakfast ride to Starbucks or brunch in Subic for some cheap steaks, the big Beemer tops the list for comfort and highway-munching. The flat-twin cylinder heads are low and in front, saving you from excess heat, the two-step seat is very comfortable, and the GS's refined handling is so good that it'll make you look like an expert in your companion's eyes. Finally, BMW's gee-whiz suspension tech has a way of smoothening even the roughest pavement, so the only thing your partner will have left to complain about is when you are going to buy her her own bike.