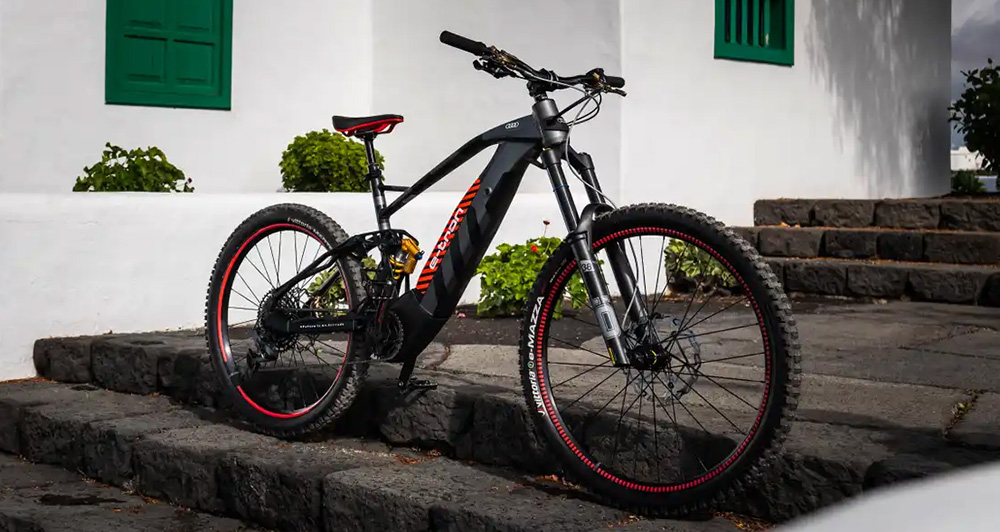 Electric bikes are the future, and even car manufacturers want a piece of that pie. Porsche is developing its own e-bike powertrains, Toyota France is selling cargo bikes at its dealers, and now Audi has come up with its own electric mountain bike to go with its cars. We kid you not as the Audi electric mountain bike—with its completely inspiring name—is listed as part of "Audi Genuine Accessories" on its website.
The Audi electric mountain bike is categorized as an enduro MTB. Enduro is a mountain-biking discipline where cyclists go through multiple sections with the downhill stages being timed. This takes inspiration from rally racing, and it's fitting as this e-bike is inspired by the Audi RS Q e-Tron E2, which competed in the Dakar Rally.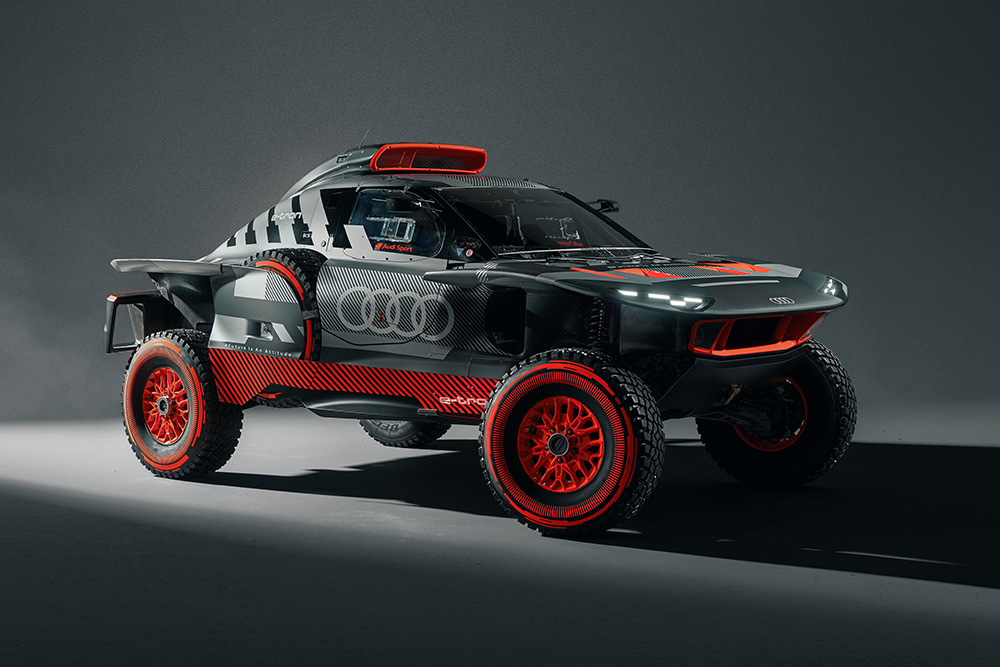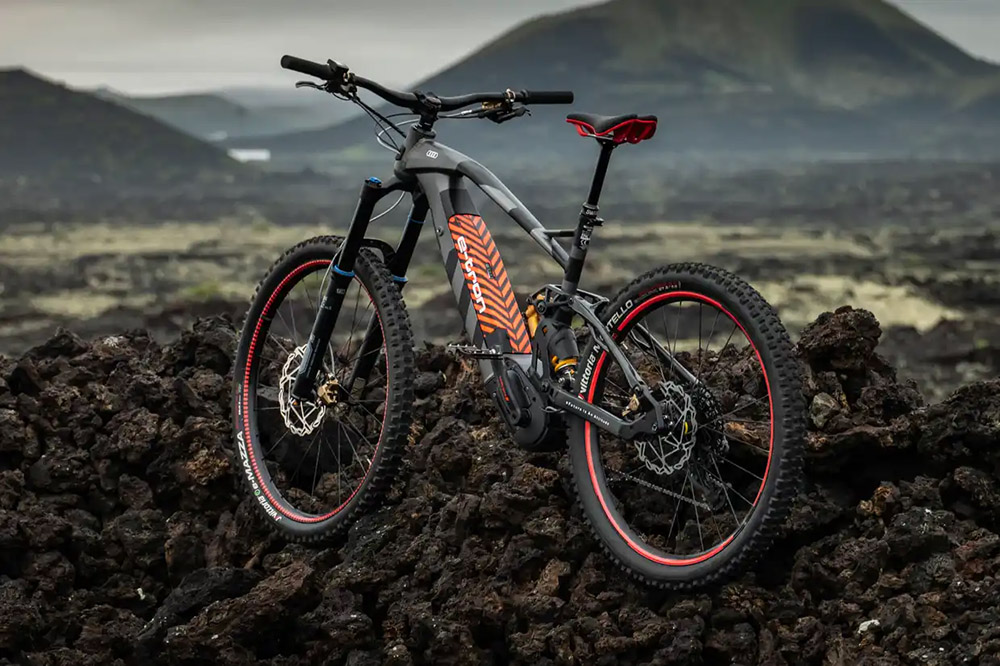 The heart of any electric bike is its motor, and this one features a Brose S Mag motor with an output of 250W and 90Nm for a top speed of 25km/h. It is powered by a 36V, 720Wh battery from Italian motorcycle and e-bike manufacturer Fantic. Shifting is done via a 12-speed SRAM GX Eagle, and there are four pedal-assist modes: Eco, Tour, Sport, and Boost.
When going downhill at full speed, you'll need all the grip and cushioning you can get. The mullet setup consists of a 29-inch by 2.6-inch tire at the front, and a 27.5-inch by 2.8-inch tire at the rear—both by Vittoria.
Damping is provided by an Öhlins suspension fork at the front and an Öhlins shock absorber at the rear. Stopping power is provided by a pair of Incas disc brakes. In addition to having massive rotors—220mm at the front, and 200mm at the rear—the brake system uses DOT brake fluid instead of mineral oil.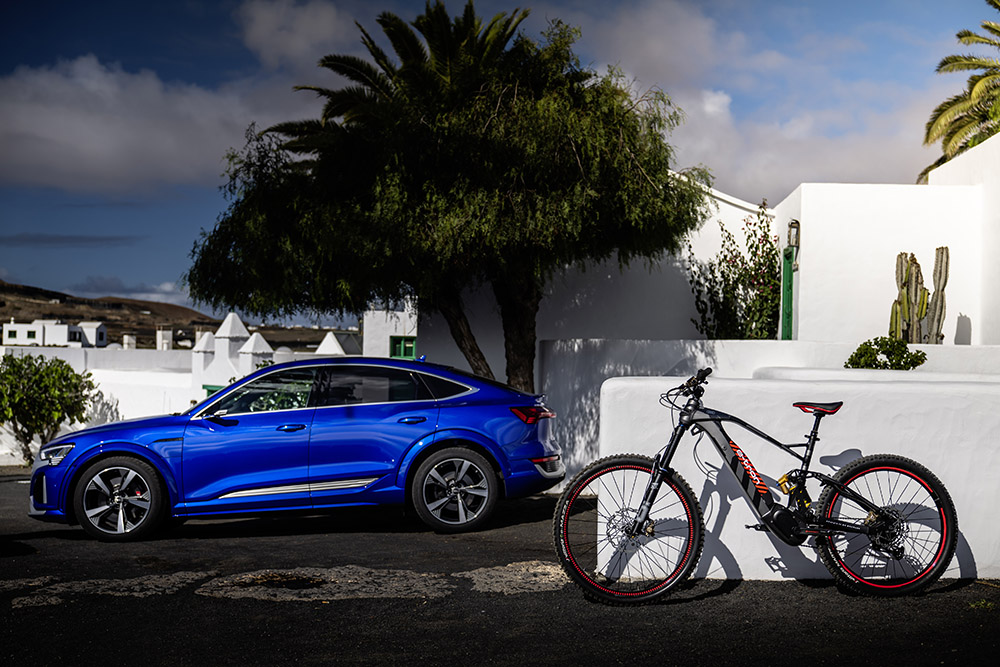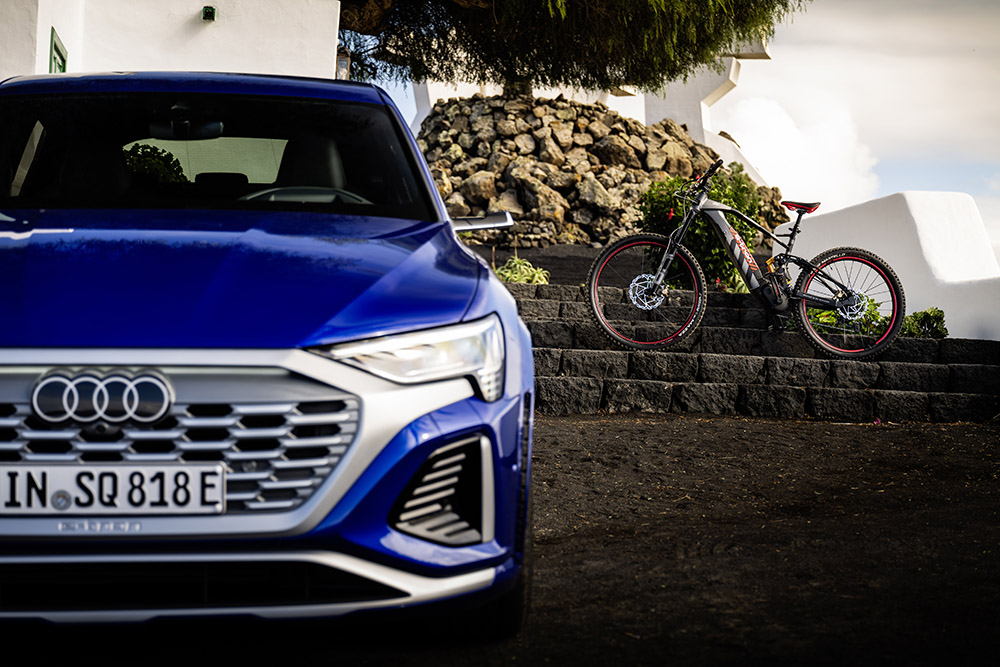 The Audi electric mountain bike is available in three sizes for the aluminum frame: small, medium, and large. However, even if you could afford the hefty price tag of €8.900 (P523,000), you can't just buy one straight off Audi's site as you'd need to already own one of the automaker's cars to order the bike, and it's only available in the United Kingdom.