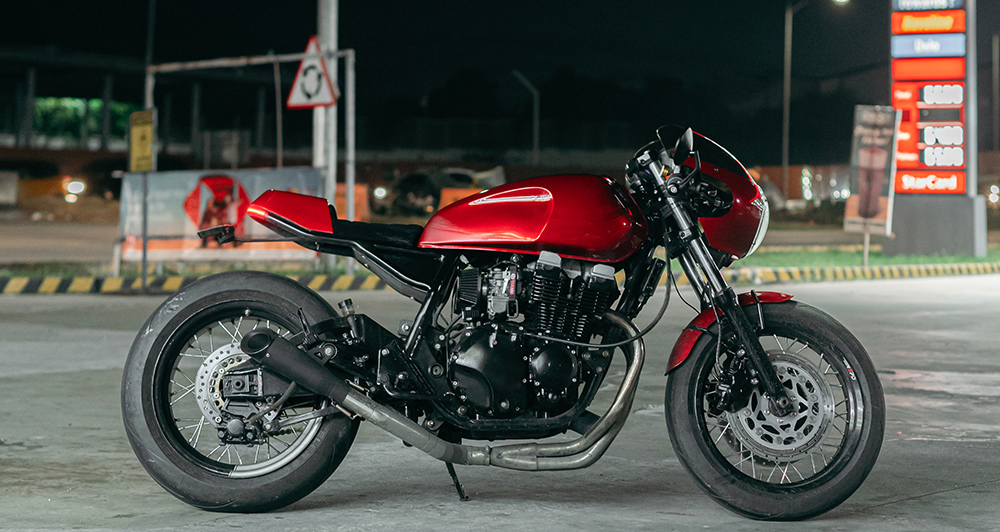 The '90s and the early '00s were a great time for Japanese, 400cc-class motorcycles. Due to strict licensing laws, most riders could only ride up to a maximum displacement of 400cc. Thus, Honda, Yamaha, Suzuki, and Kawasaki focused on this lucrative market, each putting their own brand of engineering in a class that was known for lightweight, nimble-handling, and screaming in-line-four engines.
The Yamaha XJR400 was one such example. Introduced in 1993, this naked roadster exemplified the clean lines of the Universal Japanese Motorcycle (or UJM): waterfall headers flowing back to a chrome exhaust, twin pod instrumentation, a long, segmented saddle fit for a pillion rider, and a large 20L tank ideal for touring. Its water-cooled, 399cc in-line-four made 53hp at 11,000rpm, and 35Nm at a heady 9,000rpm, which meant a rider always had to keep it on the boil if he needed to make a quick overtake.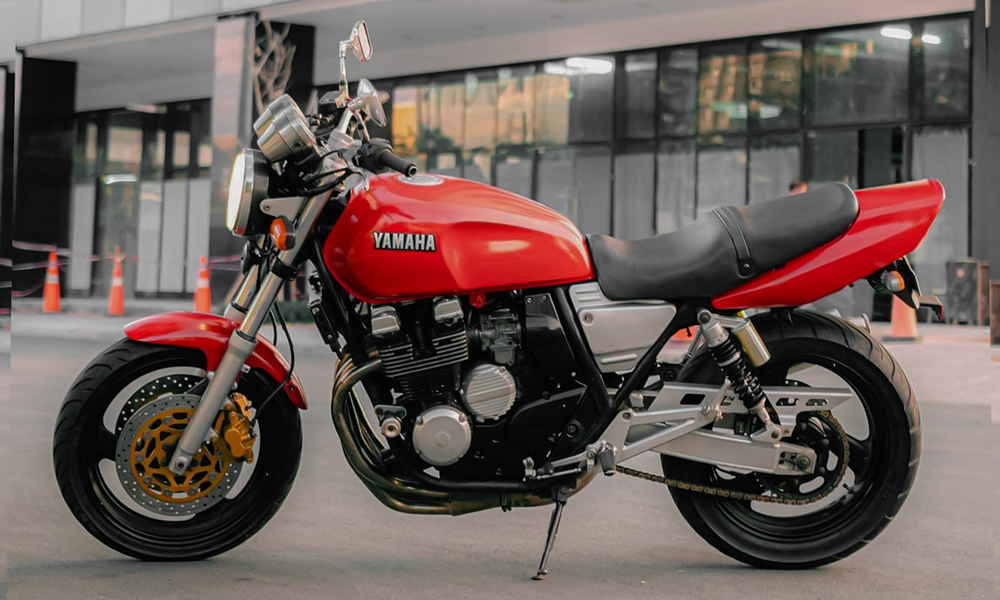 The telescopic front fork and twin rear gas shocks gave sporty—but not especially racy—handling. Typical of bikes of the time, it had no ABS, so an imprudent rider could quickly get over his head.
Old, running bikes like the XJR400 is a rarity these days, and they're ripe for some modern-day, retro-themed customization because—let's face it—the '90s style doesn't really age well. So, when we came across this particular XJR on our social media feed, we just had to reach out to its owner, Forresty Garcia.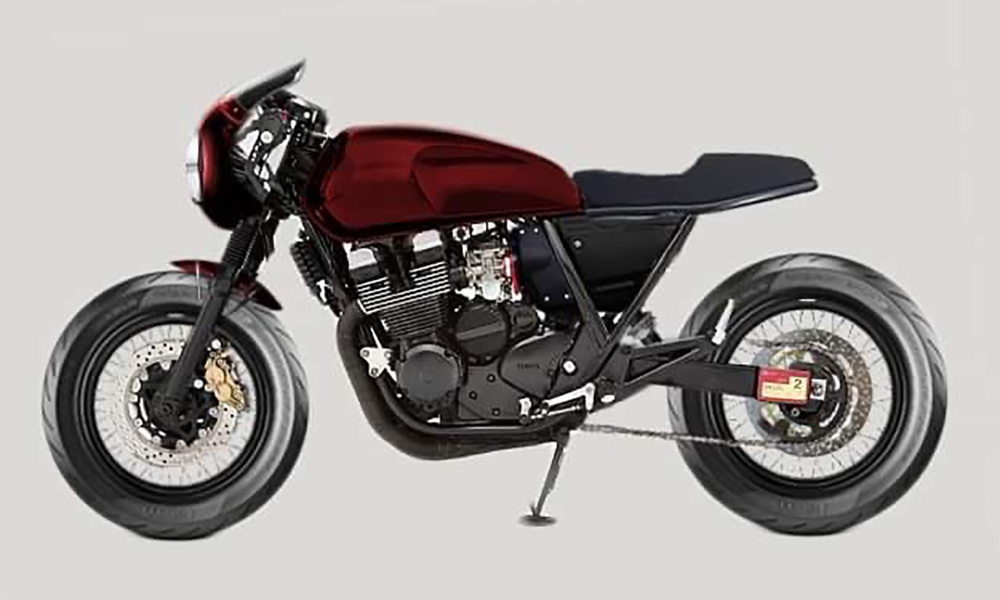 A commercial photographer and video director by profession, Forresty started riding only in October 2021, with a Kawasaki Boxer CT150 which he modified into a café racer.
As Forresty explains: "I've also been a graphic designer before, which is probably why I like designing and visualizing my bike mods before actually having it built. I like having my personal touch on things, and I'm keen with the details. I drive both four  and two wheels as my work requires me to travel a lot."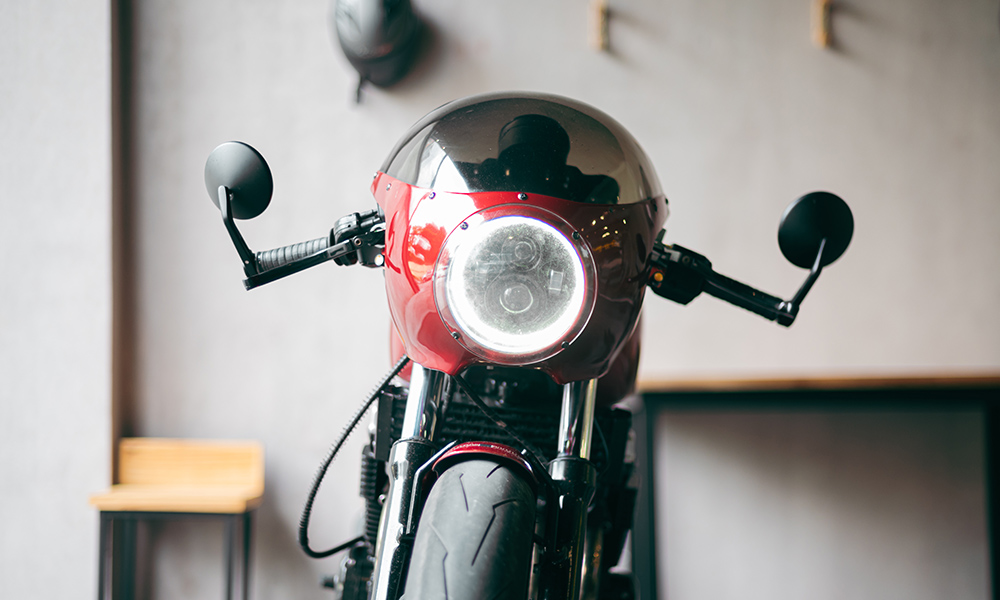 After selling his first bike, Forresty got a Honda CM450 in need of some restoration. But the work was taking some time, and while it was sitting in his mechanic's garage, an XJR was brought in by Noriel Valdez of Orlando Cycles. "It immediately caught my attention as I was looking for one before the CM450," says Forresty. "We managed to come up with a good deal for the both of us, so we swapped the two."
While the bike was already in decent condition, he wanted to bring it to tip-top shape, so he turned it back to Noriel for the job. "He's the best when it comes to old, big bikes," explains Forresty. "The community knows him well, and that's for a good reason."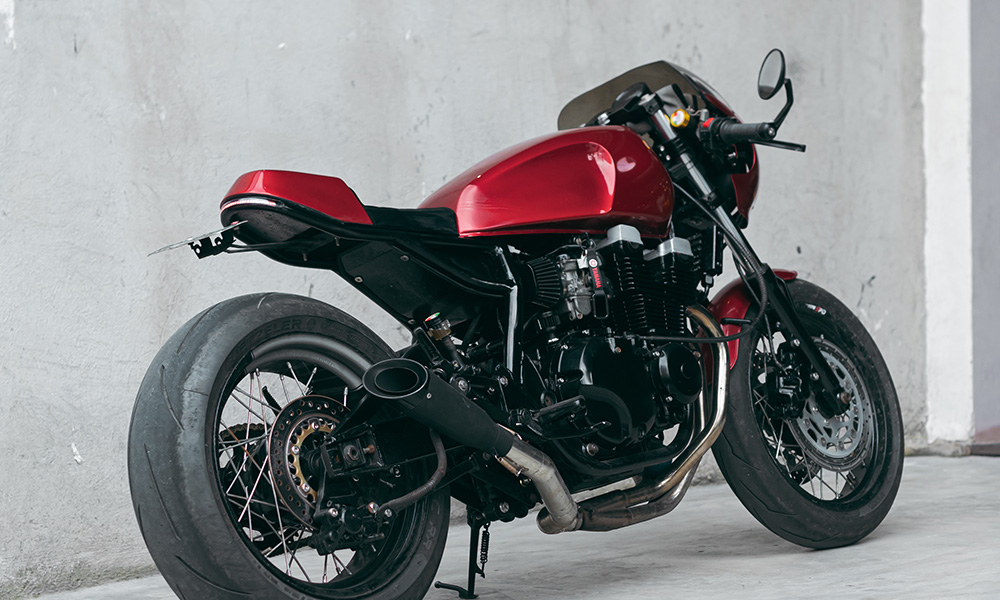 But even though the bike was already good, he wanted to make it something more than just another bike. "Being me, I had the urge to get creative and make the bike my own, so I started designing again, sketching and Photoshopping each mod to be done on the bike."
Forresty entrusted his vision for a neo sports café racer to Leonard "Putoy" Sy of Motohooligan's Garage. "He's really talented and creative, and he wanted the plans to push through even if it was his first time dealing with an XJR. The list goes on and on for the mods, but the biggest changes were done on the tail end of the bike."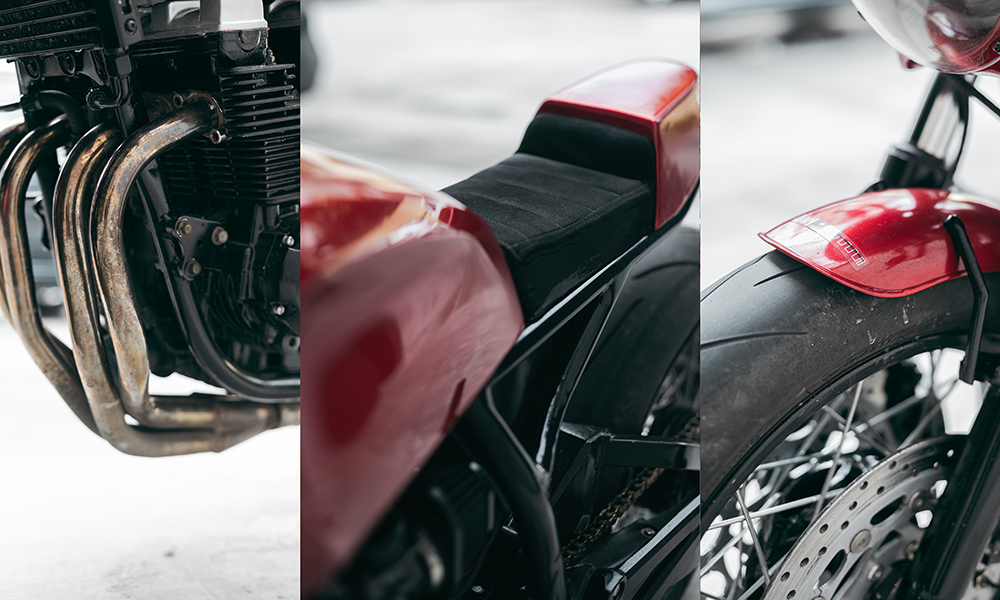 The subframe was trimmed and the dual suspension was turned into a single rear shock from a Kawasaki Ninja. The swingarm was sourced from a Suzuki GSX-R750. The seat was fabricated according to Forresty's sketches, along with the fiberglass seat cowl. The U-bend for the seat was also a custom job. All the screws and bolts were replaced with stainless steel, and the frame was repainted.
Forresty sourced the suede fabric for the seat, while Putoy repurposed and fabricated the old wheels into a spoked set that would fit new sprockets and rotors. The original tires were 150/70 R17 and 110/70 R17 front/rear, but the new setup uses a 120/55 R17 front and 200/55 R17 rear tire combo.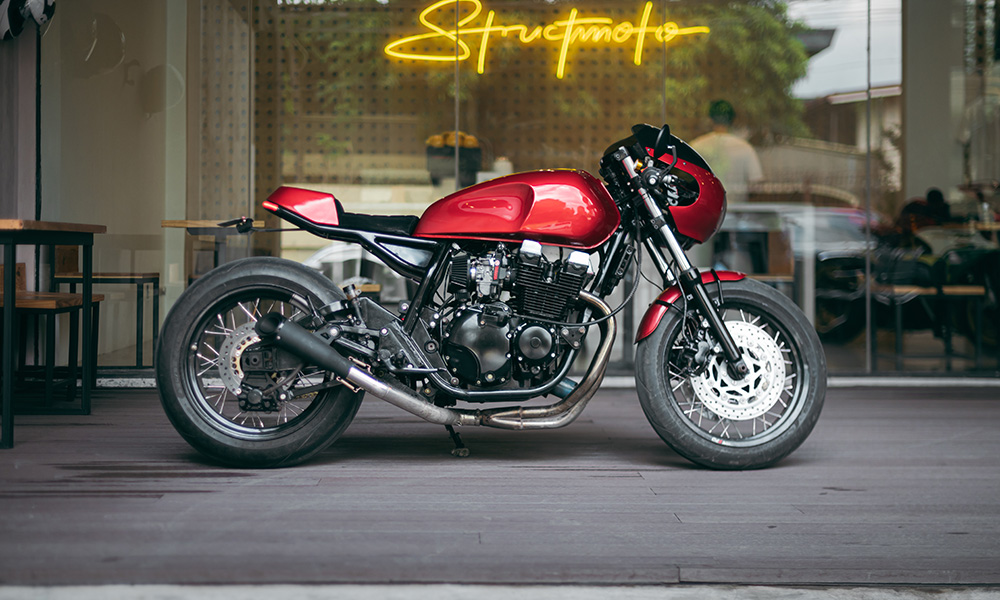 Some "minor" touches include LED strip lights, a front cowl, and a custom fender. Both the seat cowl and the front fairing are detachable for a full naked look. Bar-end mirrors were sourced from Dalisay Motor Accessories. The original air filter was replaced with pod filters, and Orlando Cycles did a re-jet and sync on the quad carburetors.
All in all, the project took nearly four months to finish, and at a cost of around P100,000 (not counting the cost of the XJR400).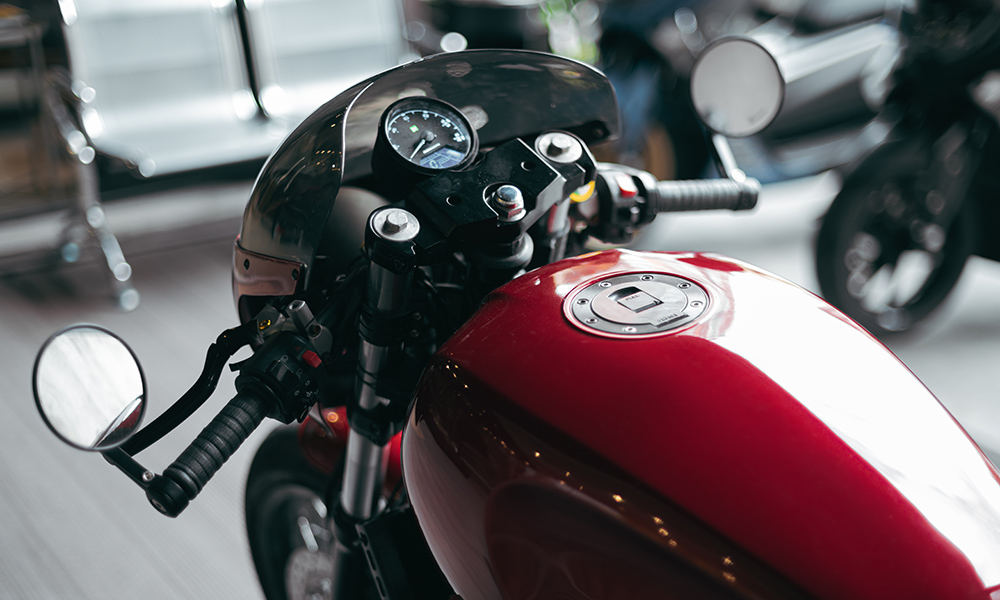 According to Forresty, "the bike runs the same as before now that it has been tuned. It's far from perfect and new, but that's the experience you'd expect from a 20-year-old machine, and I have zero complaints. It's a whole lot of fun riding it around, especially on the twisties with the 200 rear tire."
The bike comes out for coffee rides with his friends or whenever he wants to relax and spend time alone for "throttle therapy." If you ever see his bike during tambike nights, take the time to appreciate the work that went into creating this beautiful machine.