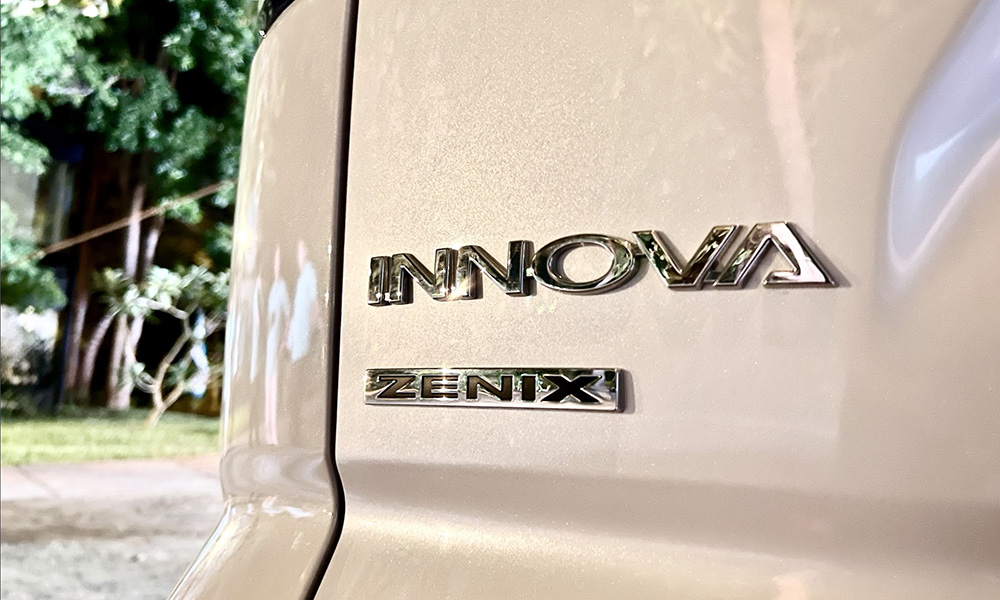 Many of you are asking us: What is the real name of Toyota's new hybrid MPV? Is it Zenix or Innova Hybrid?
We can't blame you for being confused—we were wondering ourselves when Toyota Motor Philippines presented the vehicle to us last week in Bohol. We repeatedly grilled company executives after seeing the perplexing badges on the vehicle. Clearly, the badges say: "Innova" and "Zenix." And if I might add, the "Innova" badge is larger and more conspicuous.
The definitive answer from the TMP bosses: TOYOTA ZENIX. No Innova. Just Zenix.
I believe TMP wants to make a clear distinction between the Zenix (which is equipped with a gasoline engine or a hybrid powertrain) and the old Innova (whose diesel engine will soldier on to cater to buyers who prefer oil-burning MPVs). Kind of like the differentiation that they did between the Avanza and the Veloz.
My advice to those who get confused by the nameplates? Don't be so obsessed with the names. Call the car whatever you like if you purchase one. Heck, you could call it the "Kijang Innova Zenix" like they do in Indonesia, or the "Innova HyCross" in India. At the end of the day, it's just a moniker. What's important is that you are satisfied with the vehicle's quality, performance, and (most important) fuel efficiency.