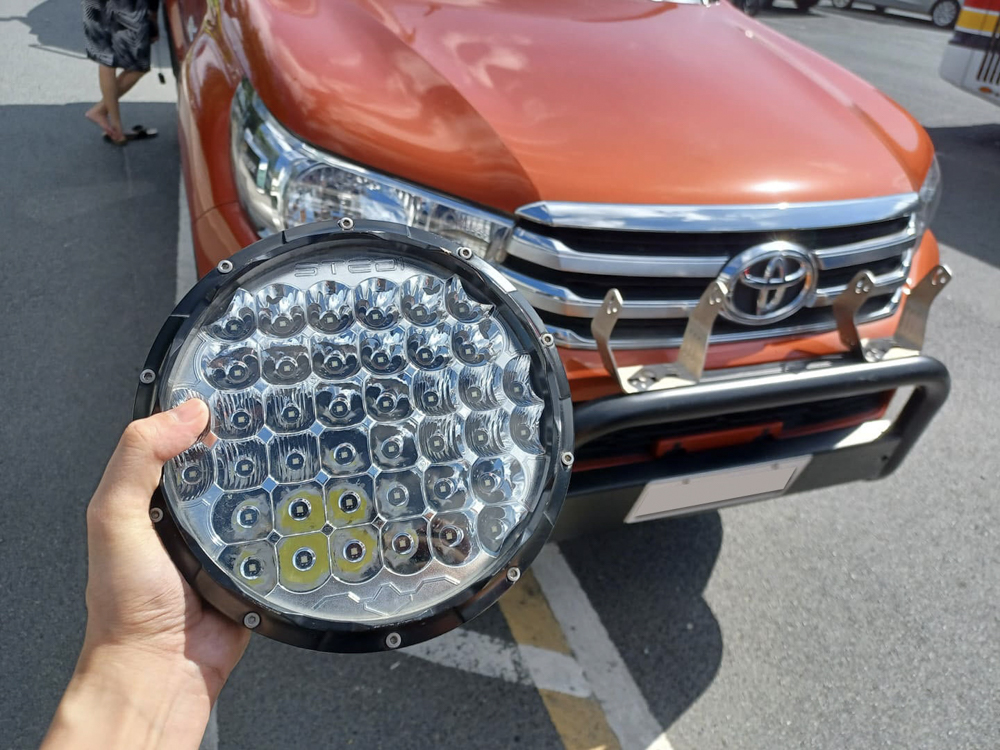 In case you missed it, we posted this video about several modified pickup trucks being pulled over by the authorities. It appears that the reason for the traffic stop was the aftermarket fog lights and driving lights mounted on the front bumpers of these vehicles. And true enough, this social-media post by the Highway Patrol Group shows that its latest campaign is the strict enforcement of Presidential Decree 96.
Unlike most laws, PD 96 is quite an easy read (check it out here). But if you can't be bothered to, the gist of it is that it prohibits the use of "any siren, bell, horn, whistle, or other similar gadgets that produce exceptionally loud or startling sound, including dome lights, blinkers and other similar signaling or flashing devices."
Take note of some of the things included in this law: blinkers and flashing devices. The vehicles in the video seem to sport properly fitted driving lights that have no purpose other than to provide extra illumination on dimly lit remote trails. One can argue that there is the possibility of these lights being used to blind other motorists on paved roads, but that's another story. The question here is the legality of them being fitted.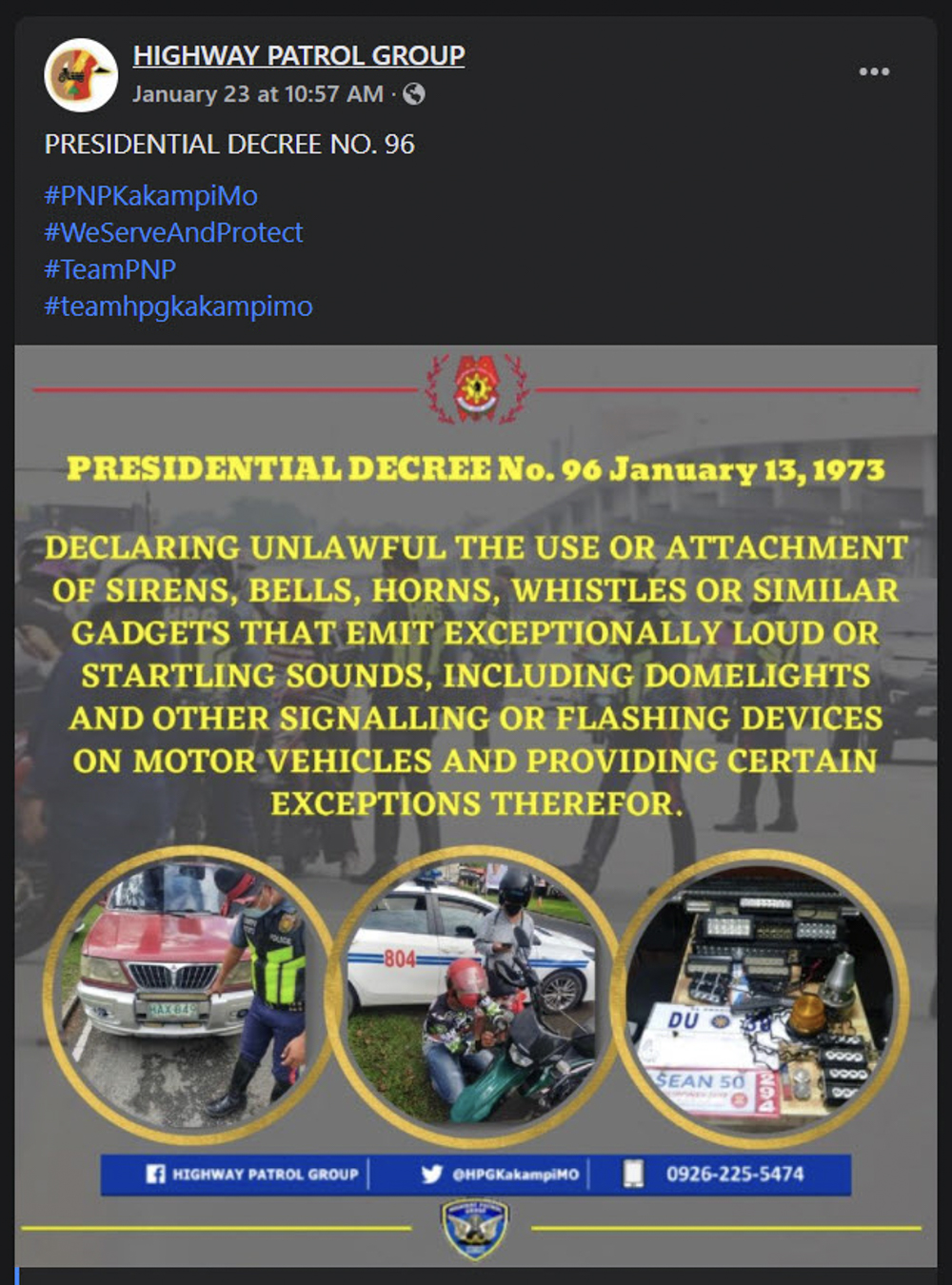 Off-road enthusiast and lawyer Atty. Robby Consunji commented that PD 96 regulates the use of dome lights, blinkers, and similar signaling and flashing devices. It does not outlaw the auxiliary lamps and the fog lamps. On the other hand, it seems like the HPG has misinterpreted the law and is simply going after any vehicle with big lights at the front.
It's not the first time that authorities have locked horns with automotive enthusiasts. Back in 2018, Land Transportation Office personnel flagged down modified SUVs and pickup trucks for supposedly sporting unauthorized modifications such as roof racks, steel bumpers, and larger wheels. The issue seems to have cooled down with the LTO proposing some kind of accreditation system for aftermarket shops.
But a much bigger issue than the misinterpretation of PD 96 is its enforcement. Vehicles with the above-mentioned modifications had been allowed to roam freely until the HPG came into the picture. If the authorities really want to crack down on illegal accessories, they must do so in a consistent manner.