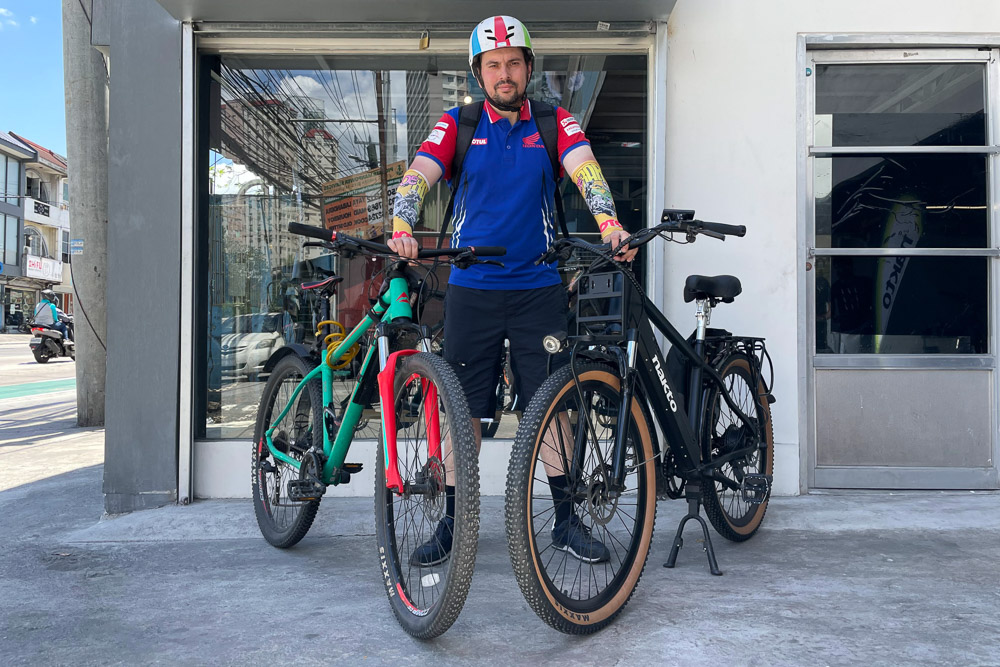 I've got a confession to make: Despite having cycled for most of my life, including thousands of kilometers in Metro Manila over the last 10+ years, I've never actually used or even tried any type of electric bike. Just like with cars, I always considered myself a bit of a purist. Cycling, for me, meant using your muscles and your muscles alone to get from A to B.
But when the opportunity arose to try an e-bike designed for urban roads for a day, I finally gave in. And I'm glad I did. Read on to see why these bicycles might be the perfect traffic-buster, even if you think that bike-commuting would never work for you.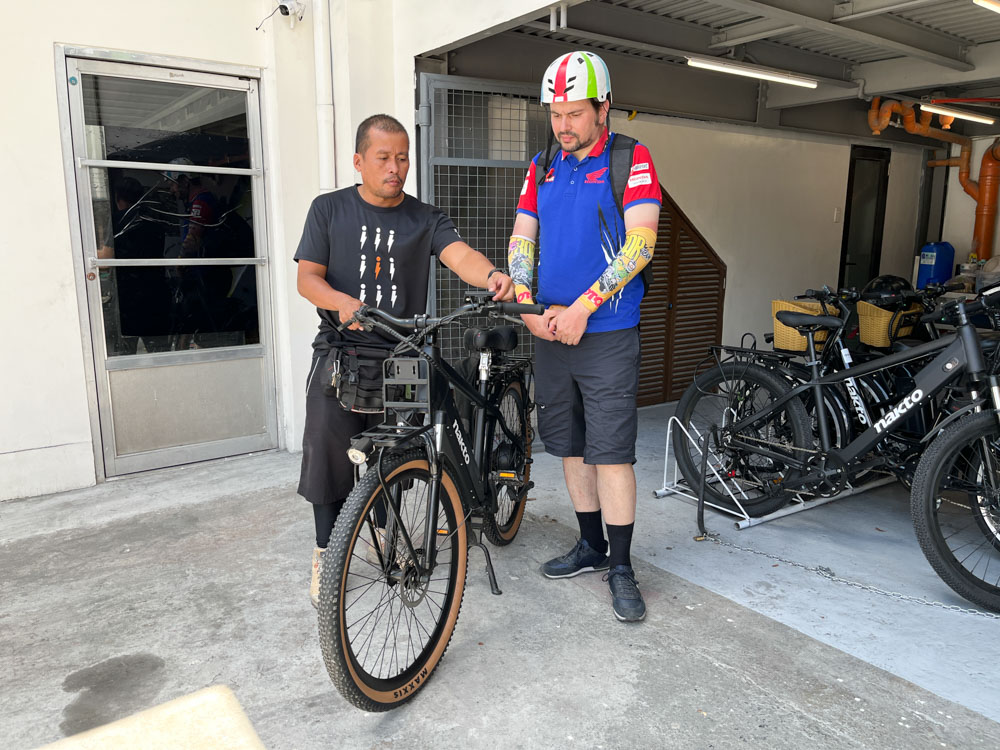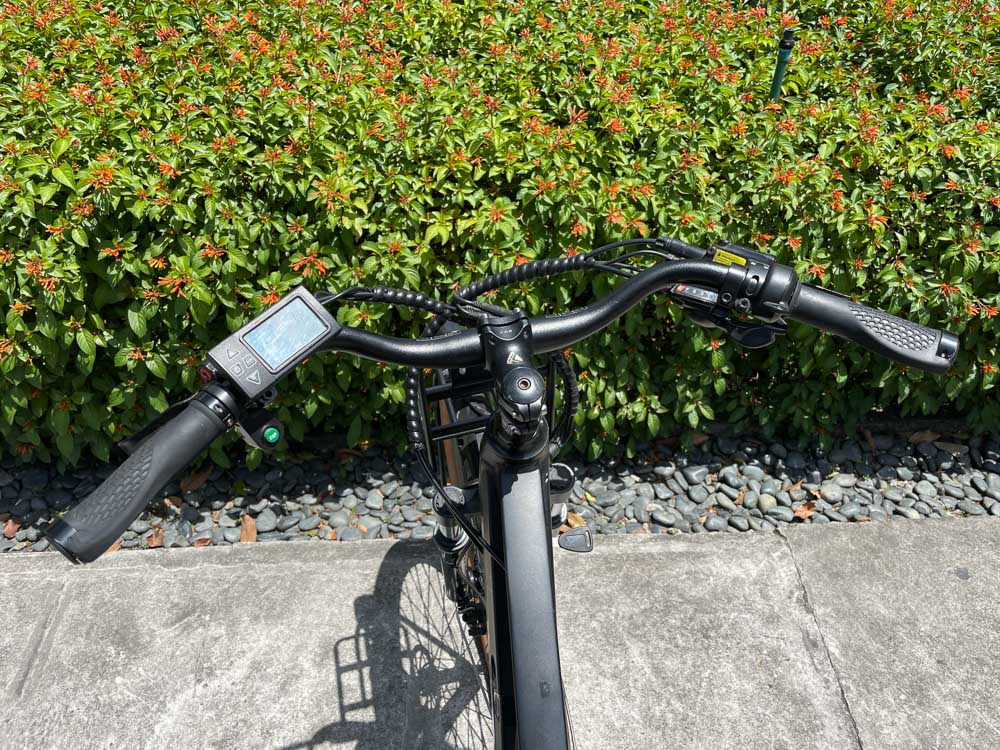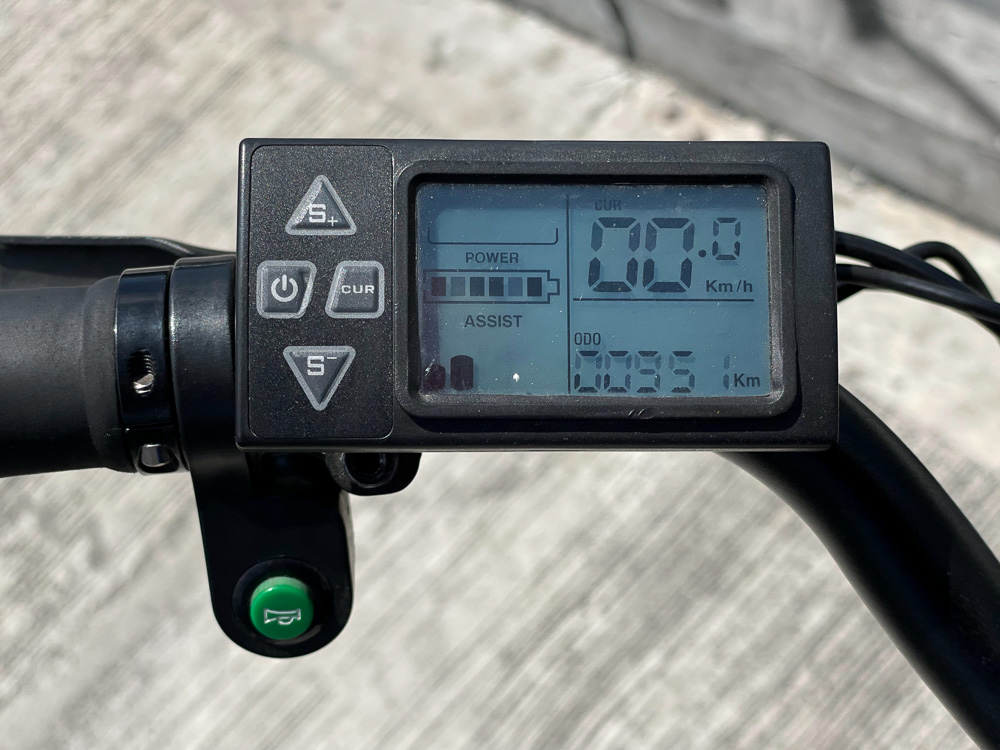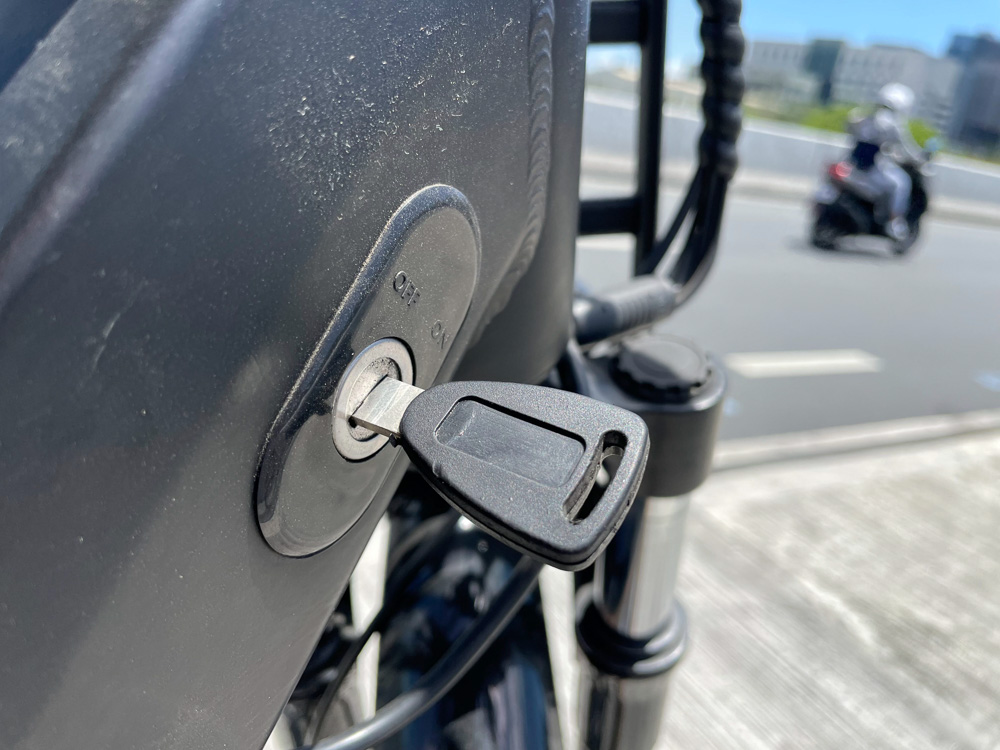 There are different types of e-bikes, and the ones I am referring to here are not the little electric scooters with alibi pedals that have been a fixture on Metro Manila's roads for many years.
What we are talking about are proper bicycles with integrated electric propulsion systems that offer varying levels of assistance to the rider.
The model I got to try was the Nakto Ranger Urban Edition, a machine seemingly aimed at the city cyclist and, in my humble opinion, a perfect commuting vehicle.
Most e-bikes only have pedal assist, meaning the electric motor will only support you and you still have to pedal yourself to get anywhere. The Nakto has this, but also comes with a throttle that effectively turns it into a bit of a scooter.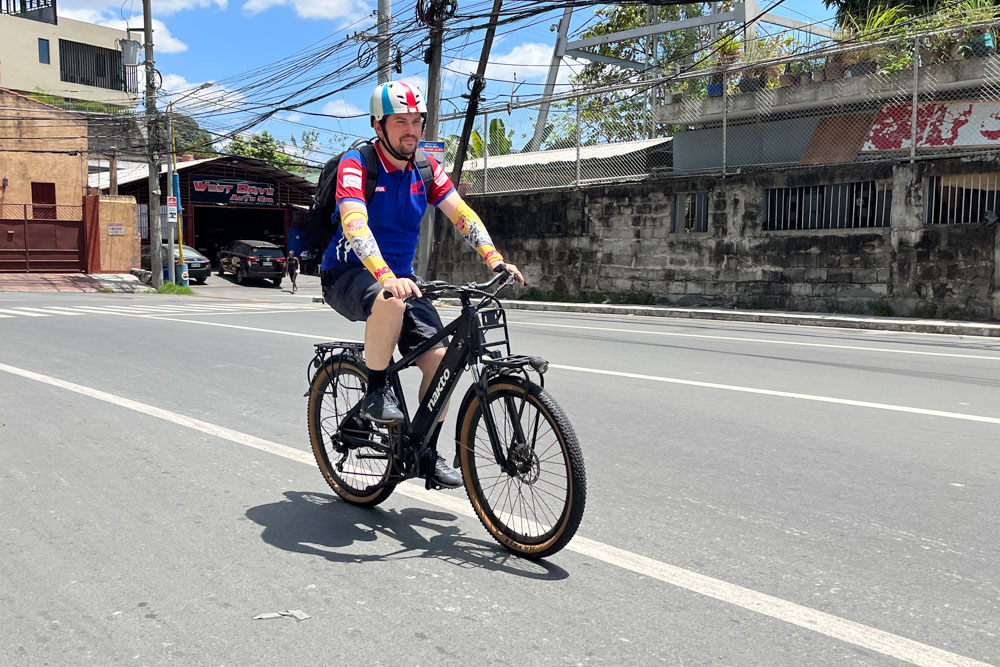 This little feature gives it an edge over pedal-assist-only models, making it of particular interest to office dwellers and others who cannot get freshened up and changed at work after cycling there. If you really don't want to break a sweat, simply press the throttle and zip along with zero effort. Most fun with this bike can be had with the pedal-assist function, though.
Split into five levels, it can go from very gently assisting you along straights and up hills, to holy-cow-this-is-fun fast. Naturally, the range depends very much on which level you use.
On Level 1, it gives 60km. Level 3 is good for 40km. And if you hammer it on Level 4 or 5, it will go down further. In practice, I found myself switching between the different levels while riding along, which gave me a good balance between performance and range.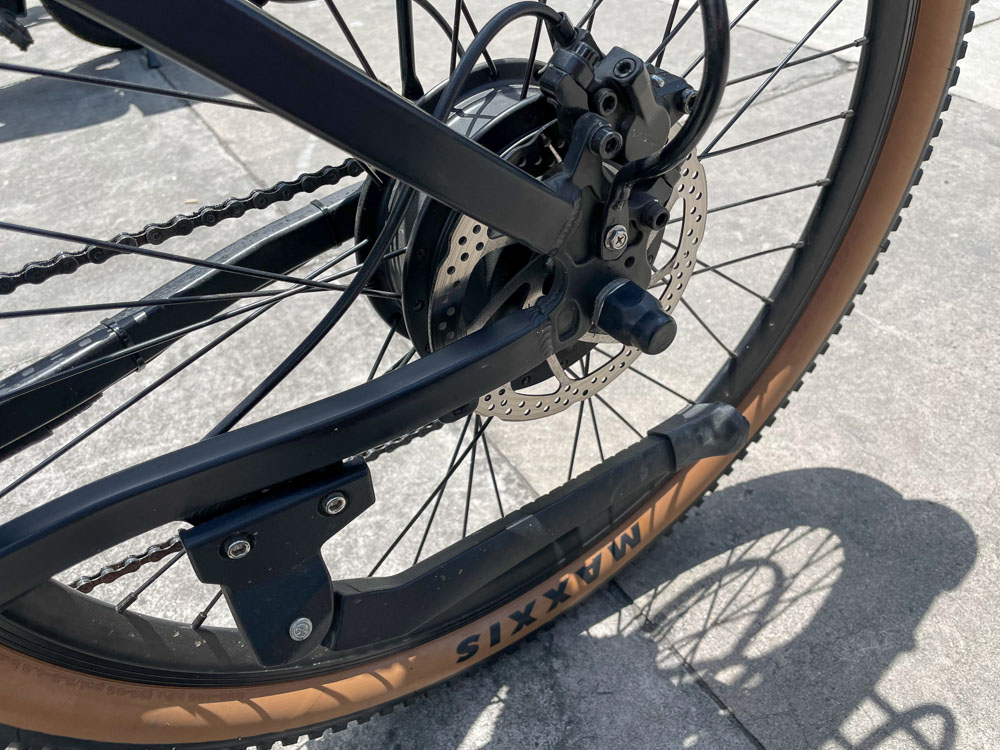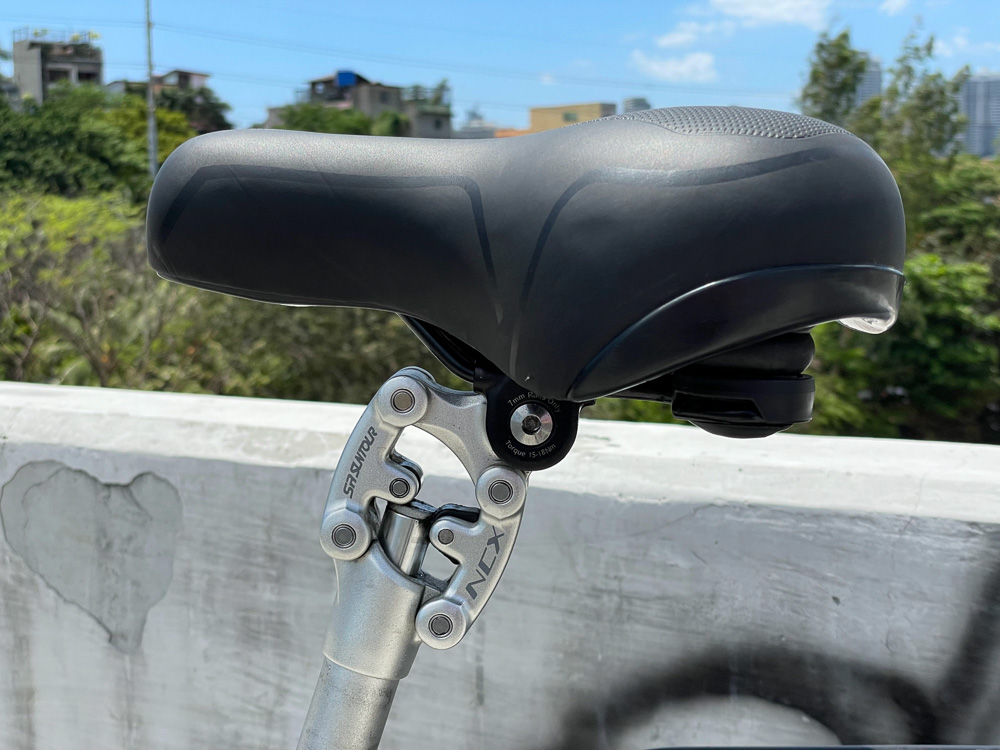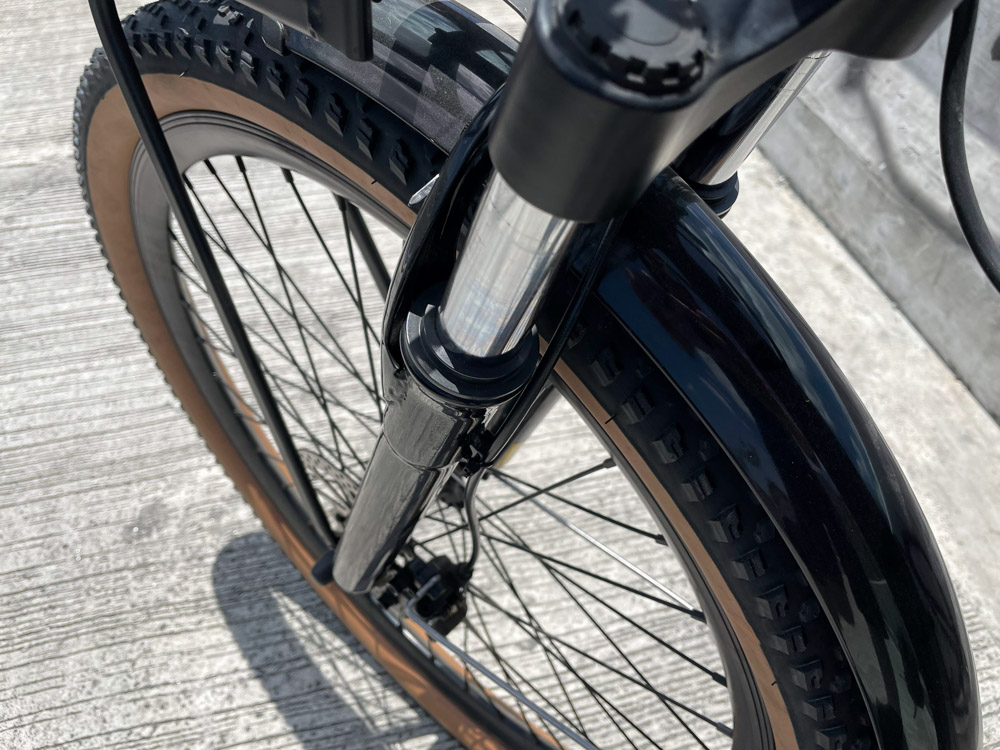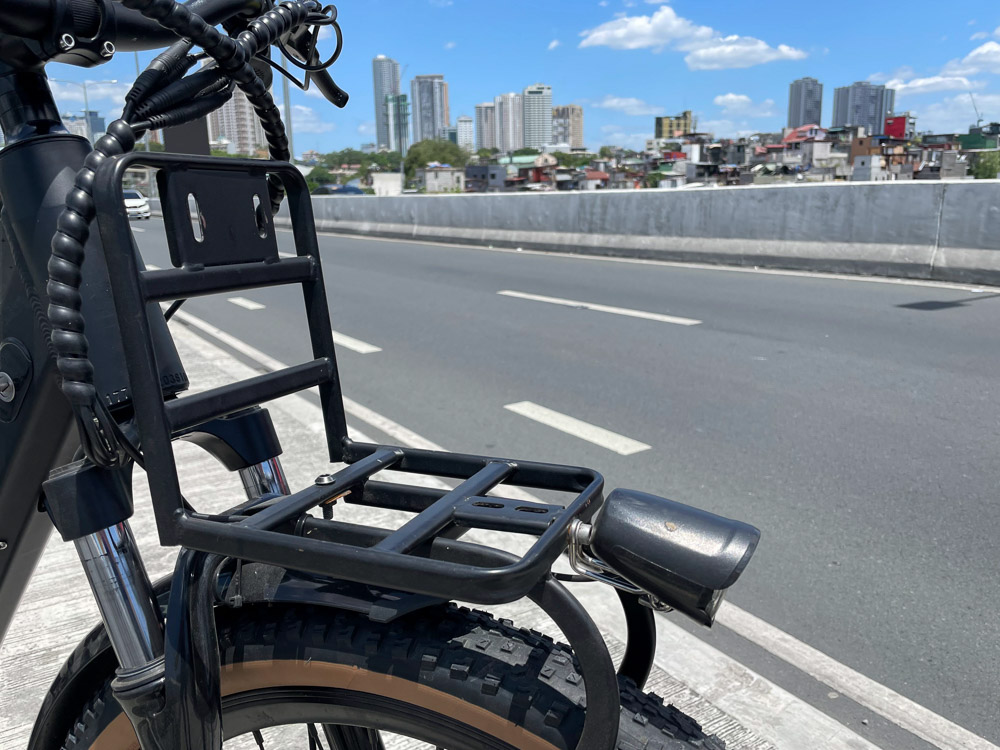 The learning curve on e-bikes is also pretty low, and it took me all but a few minutes to feel comfortable and safe riding one in Manila traffic. This particular model has a cadence-based pedal assist, meaning it only kicks in once it detects that you are pedaling.
This can take a little getting used to, but a quick workaround for the initial lack of assistance from a standstill is to give the throttle a quick press, and you're off the line faster than most motorbikes that might be lining up next to you.
I could now mention that the Ranger Urban has a 500W rear-hub motor with 56Nm of torque, and a battery that charges in four to six hours, as well as hydraulic brakes, a nine-speed Shimano Alivio drivetrain, and 27.5-inch tires.
But all you really need to know is that this is your best bet to ditch your car and start commuting on two wheels.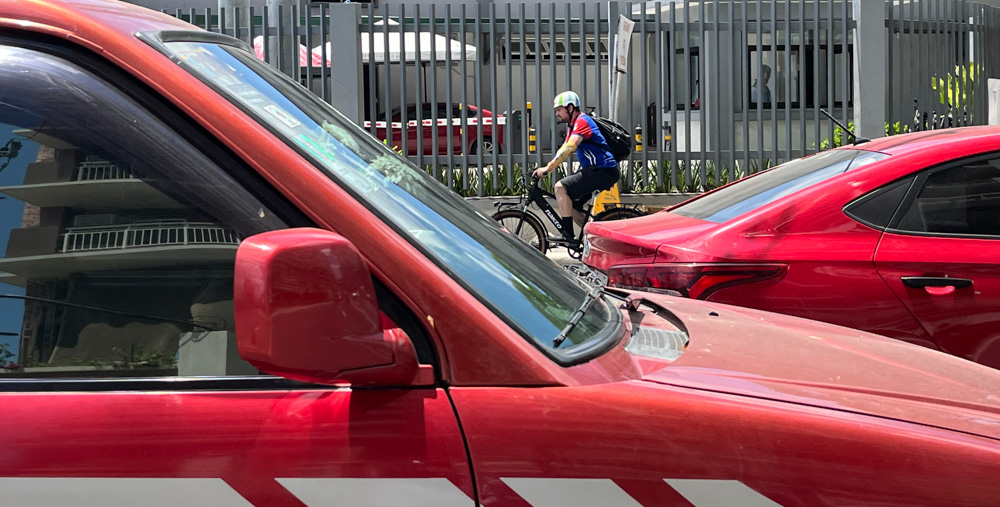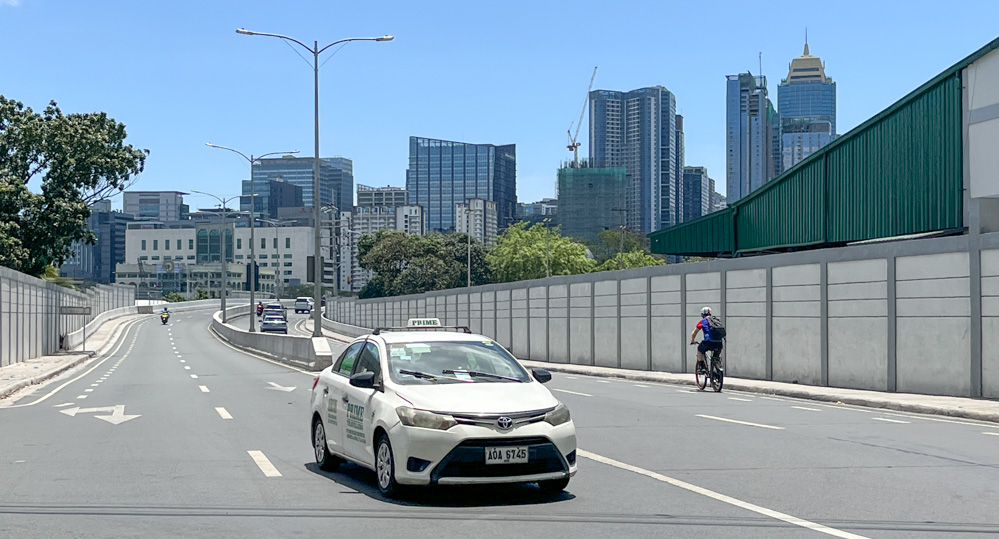 The base model Ranger All-Terrain, available from Exion Cycles, will cost you P55,000, and the more pimped-out Ranger Urban I tried clocks in at P62,000, including the suspension seat post. Without that, it's P59,000. That's pretty good value for what you get compared to the alternatives.
A decent e-scooter, or "suicide scooter" as I like to call it, will likely set you back the same (if not more), and comes with several drawbacks, such as tiny wheels that make riding on bumpy roads almost impossible and no space for any cargo.
We don't even need to look at small cars, as there is no way you can get anything on four wheels that rivals this in price and traffic-beating ability, and even small electric motorbikes can't hold a candle to it.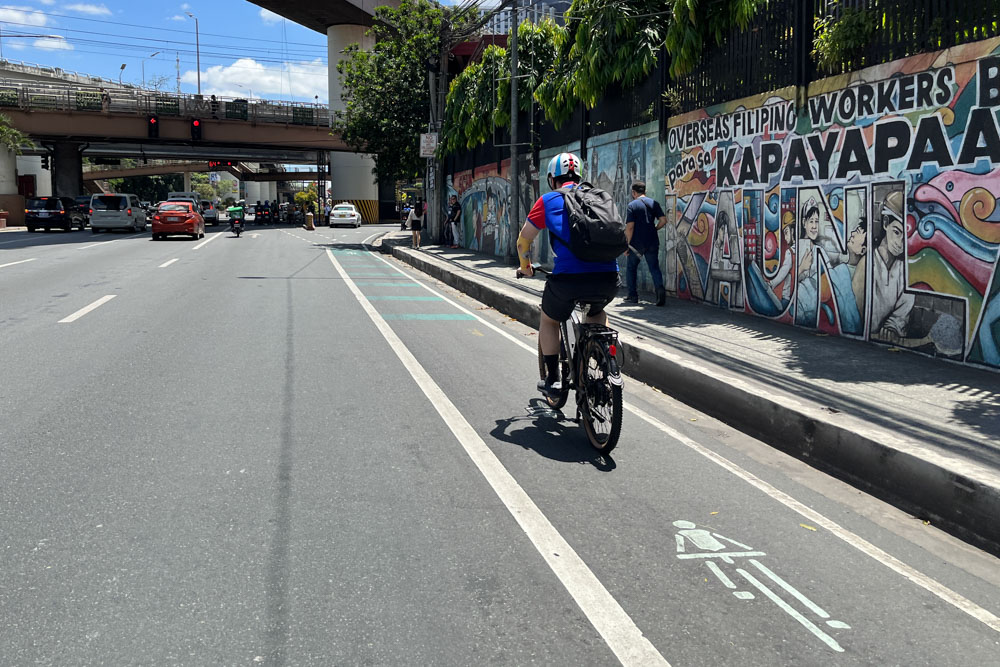 Sure, you could get a Sundiro Honda or any other L1b category electric bike instead, but then you need a motorcycle helmet and you will be treated more like a motorbike than a cyclist by the powers-that-be, as well as malls, car parks, and other establishments.
Ride a proper bicycle and you can still enjoy free parking at most places, and also exercise and stay healthy while getting from A to B.
E-bikes like the Nakto I tried do seem like the perfect middle ground, and you owe it to yourself to at least try one. You may be surprised how much you'll like it.