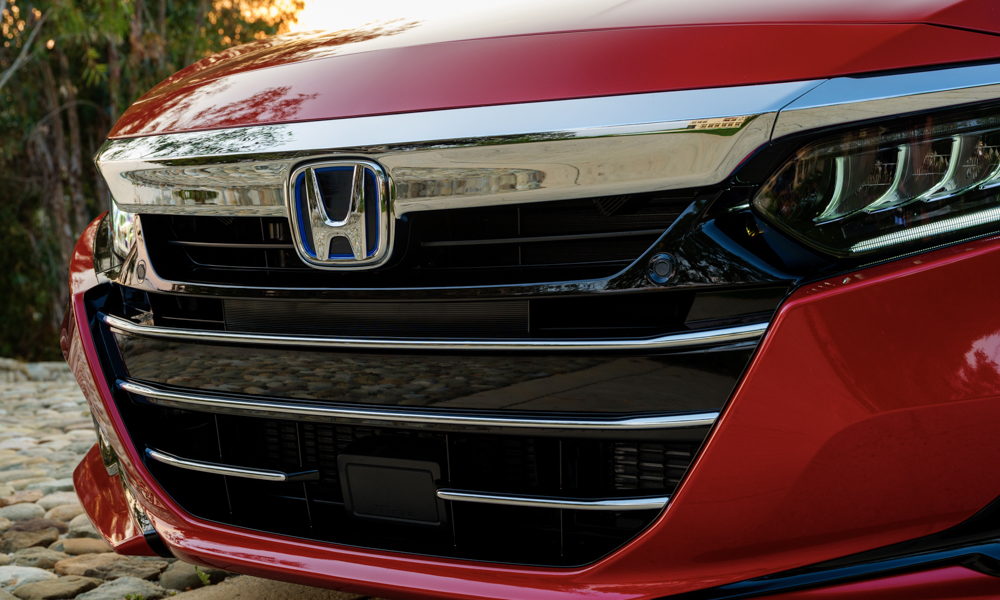 Vehicles nowadays are getting safer with the introduction of numerous sensors and driver aids. But Honda wants to make its cars and motorcycles the safest on the road by 2050. How? By utilizing two key systems: Intelligent Driver-Assistive Technology powered by artificial intelligence, and a connected-cars system dubbed Safe and Sound Network Technology.
But as with all projects, the automaker cannot immediately make the jump to this accident-free future.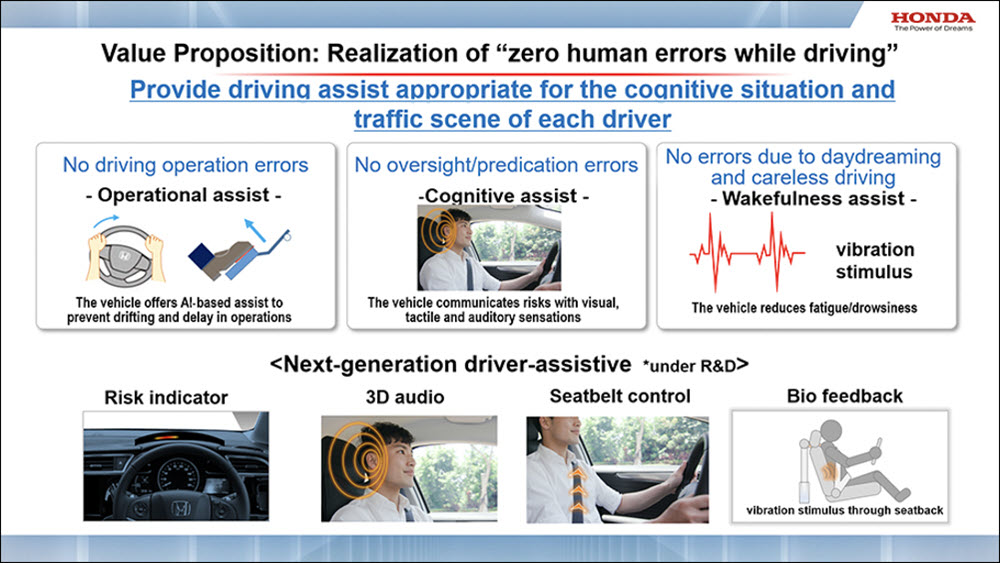 First, it will expand its recently introduced Honda Sensing 360 to all models on sale around the world by 2030. It will also add a motorcycle-detection function, and enhance the capabilities of its advanced driver-assistance system (ADAS).
As for the Intelligent Driver-Assistive Technology, it will leverage the ADAS sensors found within the car to recognize risks in the vehicle's surroundings. AI will be used to evaluate this, and to also offer assistance to the driver based on his or her cognitive state (sleepy, distracted, etc.) and the current traffic situation.
The vehicle will aim to reduce fatigue and drowsiness, and inform drivers via multiple stimuli like haptic feedback, aural warnings, visual cues and, soon, seatbelt control and a risk indicator in the instrument cluster.
Meanwhile, Safe and Sound Network Technology will utilize telecommunications to allow cars, motorcycles, road cameras, and even smartphones to connect and relay information to each other about road conditions. The processed data will work in tandem with the Intelligent Driver-Assistive Technology to predict conditions ahead, apply the necessary support to the driver, and in turn, reduce the risk of an accident happening.
The base components for the Intelligent Driver-Assistive Technology will be established during the first half of the decade, with practical applications in vehicles to come in the second half of the decade. The same can be said for the Safe and Sound Technology, where Honda will build and verify its effectiveness in a similar time frame. Afterward, it will look for partners to help with standardization. The manufacturer aims to implement these systems in the real world by 2030.
What do you think of Honda's approach to making its cars safer? Are you willing to trust artificial intelligence instead of your own instincts and proper road etiquette?