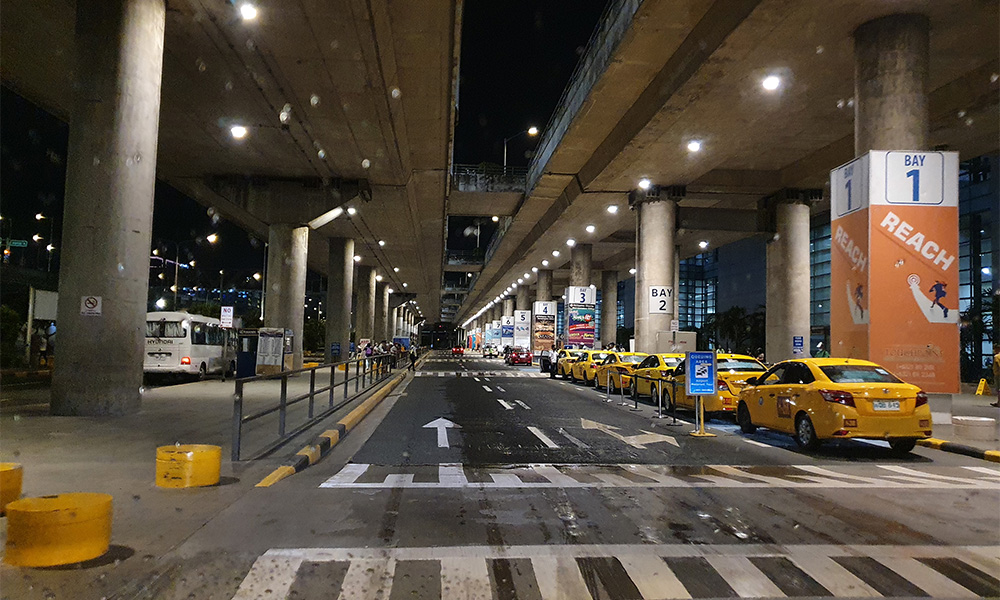 As the economy reopens, the woes of commuters have come back (if not worsened). The Department of Transportation believes that one way to alleviate their suffering is by offering service-contracting programs. In fact, the agency is further expanding this as it gets Grab Philippines onboard with the project.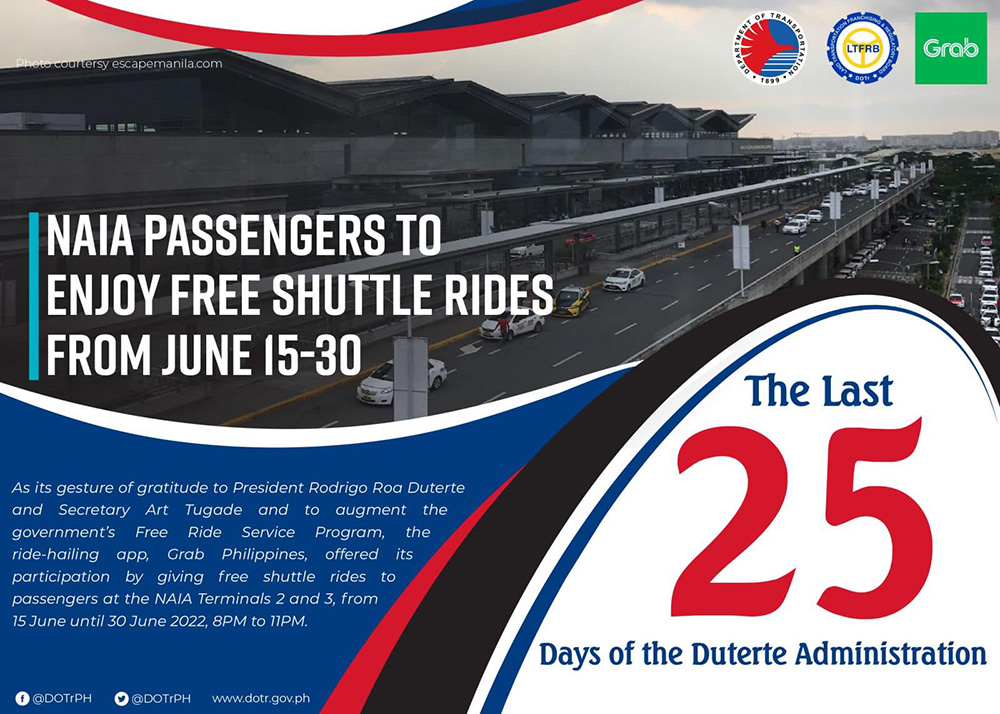 In a Facebook post shared by the DOTr, the ride-hailing provider will provide free shuttle rides to passengers arriving at the Ninoy Aquino International Airport Terminals 2 and 3. Grab will ferry the commuters for free to any point in the National Capital Region.
Passengers who want to avail of the service must have their rides booked at Grab booths in the arrival areas of NAIA Terminals 2 and 3. The free shuttle service will be available from June 15 to 30, from 8pm to 11pm.
The free rides are on top of the existing Libreng Sakay program for public-utility vehicles and the MRT-3. Time to let your returning friends or family members take advantage of this.