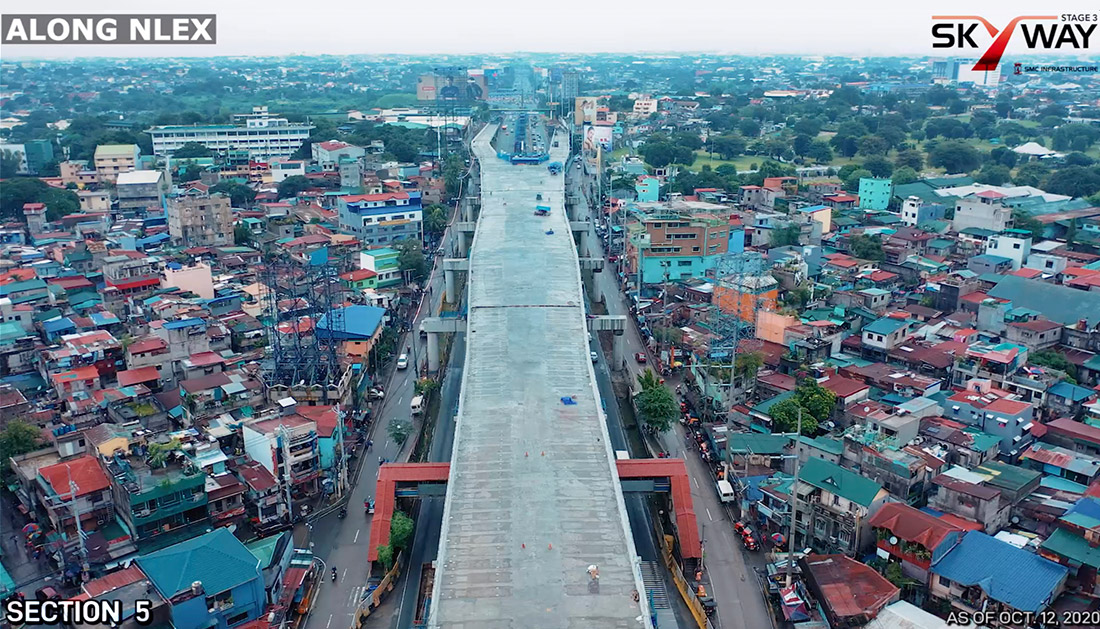 Travel times between NLEX and SLEX are about to get shorter. As reported by GMA News Online, San Miguel Corporation president and chief operating officer Ramon S. Ang announced the completion of Skyway Stage 3's structural works. This essentially links Skyway 2 in Buendia with NLEX via the elevated tollway.
The completion of Skyway Stage 3 has been long overdue. The project began in 2014 but various hiccups such as right-of-way issues, addition of various segments, and recently, a fire in the San Miguel Yamamura plant in Pandacan, Manila have delayed it several times. However, the toll road remains closed to motorists as heavy downpours in Metro Manila have significantly slowed down the curing process of the asphalt.
Once opened to the public, SMC claims that Skyway Stage 3 will significantly reduce travel times between NLEX and SLEX to as low as 20 minutes from the usual three hours or more. The big question is, will this project be enough to alleviate Metro Manila's traffic woes?