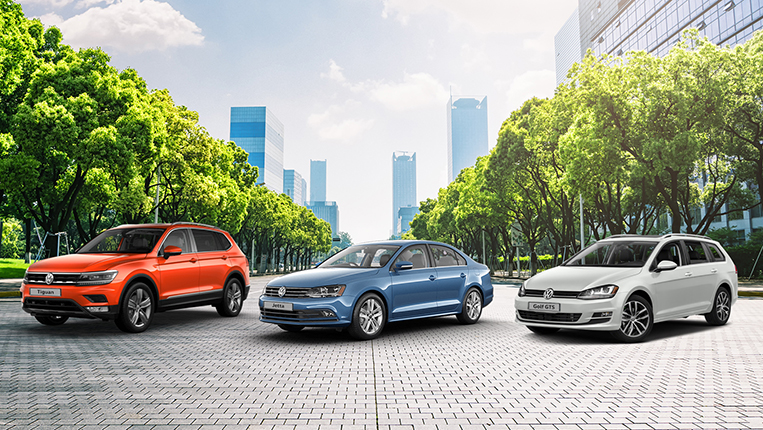 Because summer is officially upon us, expect automakers to organize outdoor events to bring their vehicles closer to their customers. That's exactly what Volkswagen Philippines is doing as it holds another "VW Weekend" on April 14 and 15 at Uptown Parade in Bonifacio Global City.
Also on these dates, a similar activity will take place at the Volkswagen Cebu showroom on A. Soriano Avenue in Cebu City.
So what's in store for Volkswagen fans and customers who will drop by the event?
Well, it's a selling exercise, so certain models will be pushed here. For this VW Weekend, the focus will be on the Jetta, the Golf GTS (that's short for Grand Touring Sport) and the Tiguan.
The Jetta—which is on its way out as the new-generation model has already been released overseas—is still available at pre-TRAIN prices of P1,100,000 for the Comfortline variant and P1,200,000 for the Highline. Powered by a 2.0-liter turbocharged diesel engine, the Jetta will be offered for financing with an all-in down payment of P180,000.
The Golf GTS, meanwhile, is equipped with the same diesel powerplant as the Jetta's, and costs P1,430,000. It will also be offered for financing with an all-in down payment of P230,000.
Lastly, the Tiguan has a 1.4-liter turbocharged stratified-injection engine and is priced at P2,259,000. No special deal has been announced for the Tiguan, but Volkswagen Philippines adds that pre-owned VW vehicles "will also be available with great deals at both venues during the two-day event."
In case you're currently car-shopping, go check out VW Weekend this, er, weekend. Uptown Parade is located on 38th Street corner 9th Avenue in BGC.