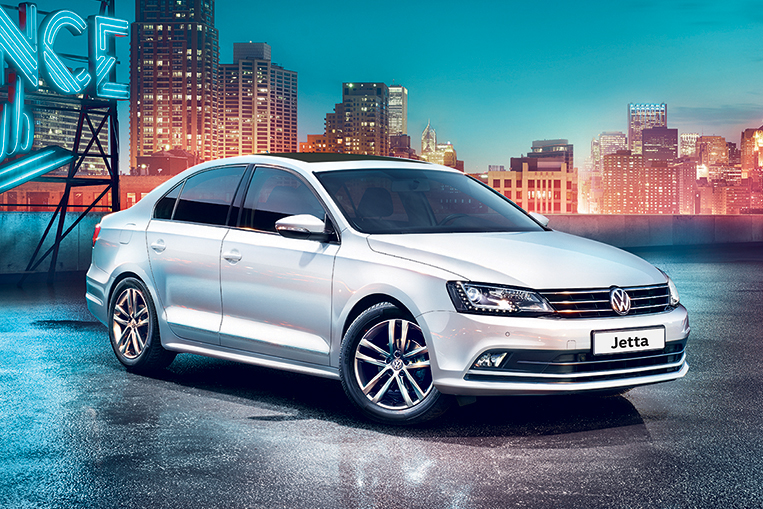 If you're in the market for a compact sedan but don't want an Asian brand or a gasoline engine, then the Volkswagen Jetta might just be the car for you. Even better, Volkswagen Philippines wants you to know that you can purchase the Jetta at pre-TRAIN Act prices: P1,100,000 for the Comfortline variant and P1,200,000 for the Highline variant. TRAIN refers to the Tax Reform for Acceleration and Inclusion Act, which was signed into law by President Duterte in December, increasing the cost of vehicles in the Jetta's pricing bracket.
The Philippine-market Jetta is powered by a 2.0-liter turbodiesel engine with 148hp and 340Nm, and is equipped with a six-speed dual-clutch gearbox.
Some of the main selling points of the local Jetta are:
Comfortline and Highline – speed-sensitive power steering, electronic stability program, electronic differential lock, engine drag torque control, sunroof, engine push-start system, and 5.8-inch touchscreen color display.
Highline – Fender eight-speaker audio system, dual-zone climate control, rain sensor, six-way power driver seat, and 17-inch alloy wheels.
If you're interested, there are two things you need to know.
First is that the above-quoted prices are good only until April 30 this year—or until the distributor has available units left.
Second is that the Jetta's all-new, seventh-generation model has already been unveiled by the German automaker overseas. Which means it could arrive in our market within a year or so. We'd be remiss in our duty if we didn't tell you this.
But then, that's likely why the outgoing model is being offered at competitive prices to begin with. If you're not novelty-conscious, the Jetta is worth checking out.