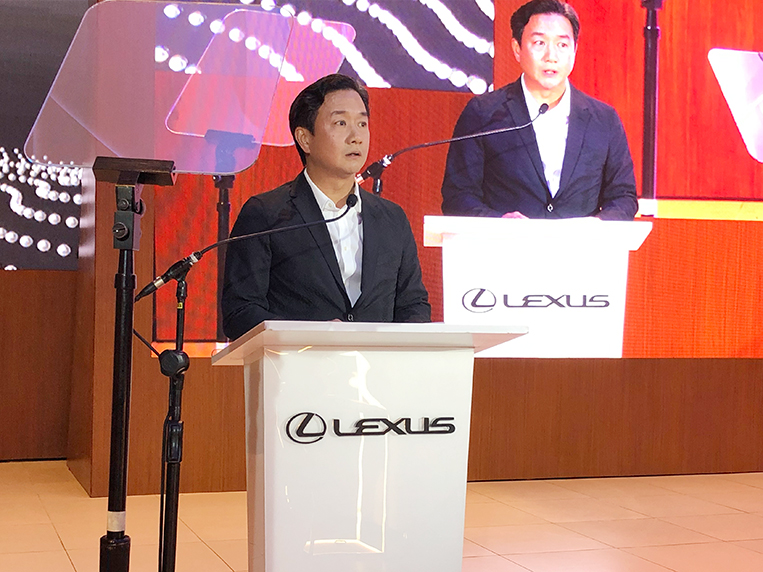 If you listen to recent proposals for decongesting EDSA—the most bustling thoroughfare in Metro Manila—it's easy to get the impression that private vehicles are the root of the problem. One idea is to ban them from the popular highway based on their brand (Toyota models to be barred on Mondays, for instance), while another is to prohibit their use altogether during rush hour.
Toyota Motor Philippines chairman Alfred Ty is pushing back. At the recent launch of the minor-change Lexus RX, Ty told us it was time to make lawmakers and policymakers understand that the car industry is a main driver of the Philippine economy, and that moving to curb the use of its products doesn't make sense.
"Car manufacturing has a multiplier effect," the executive said in a conversation. "Unlike BPOs (business process outsourcing companies like call centers) that come and go, automakers are here to stay and generate jobs for many Filipinos."
In a speech later in the evening, he enumerated the contributions of the auto industry to the national economy:
The Philippine automotive industry continues to invest and expand. It is among the most vibrant drivers of economic growth, and the numbers are astounding. Automotive is among the top 15 Philippine industries in terms of manufacturing value-added and labor productivity. With over 45 brands now present in the country, the industry employs over 500,000 people, both directly and indirectly, from manufacturers, dealers and suppliers making up the automotive ecosystem. It also produced an estimated P341-billion output in 2017, equivalent to almost 4% of the gross domestic product. In the same year, export revenues amounted to $3.8 billion, equivalent to 6% of the national total. In addition, the industry generated a value add in manufacturing worth P144.6 billion.
With over 45 car brands now present in the country, the automotive industry employs over 500,000 people, both directly and indirectly
Ty then added that his industry is "only at the threshold" and that it "will continue to grow—and grow a lot." He also mentioned the ongoing "infrastructure expansion" that offers concrete solutions to the present traffic congestion:
More roads and highways
More railways
A subway system
Ride-sharing
"All of these are simultaneously happening to make driving or car-riding more enjoyable," he declared.
He concluded his speech by saying that the Philippines is "firmly among the top 10 global markets of Toyota."
Do you agree with him or do you think he's simply being a businessman? Let us know what you think.