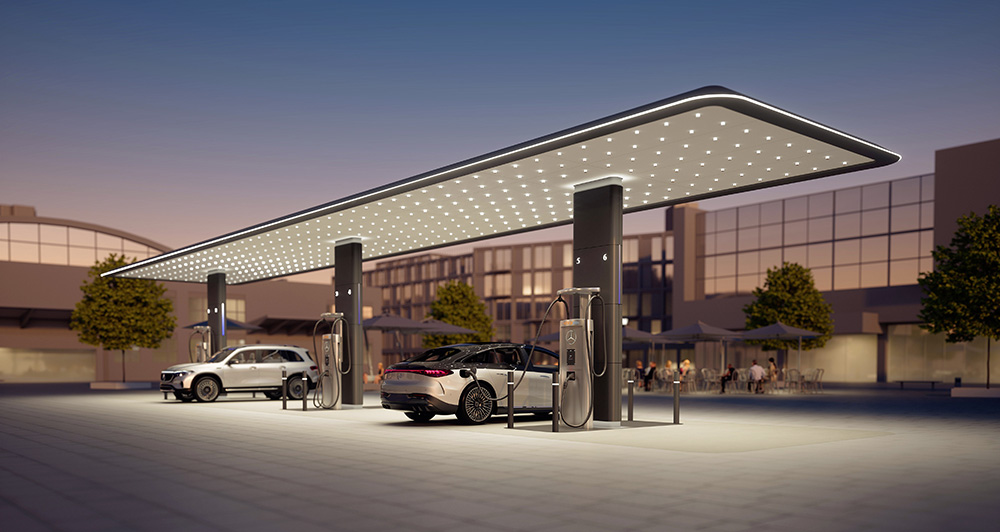 The one thing that is most likely to keep people from buying an EV is still the availability of public charging stations. Not everyone can plug their car in at home, so being able to find a public charger and refill the batteries in a fast and reliable manner is pretty crucial for many buyers.
That fact clearly isn't lost on Mercedes-Benz, which, on top of being involved with Ionity, has just announced the creation of its own global network of high-powered chargers. Starting in North America, the Germans promise to provide a fast and convenient refueling experience for anyone willing to buy their electric wares.
In total, the company is planning to build more than 10,000 charging stations worldwide, starting with the North American region. By 2027, Mercedes hopes to have over 400 hubs across the geographical area, and each of them will provide anywhere between four and 30 high-powered chargers for a total of more than 2,500 units across that part of the world map.
The firm aims to provide its customers with as much as 350kW in charging power per unit, with the juice being green and sourced from renewable energy providers wherever possible. Just for North America alone, the project is scheduled to cost around €1 billion (P58.8 billion), and the expense is going to be split between Mercedes and its local partner MN8, a large solar energy and battery storage owner and operator in the US.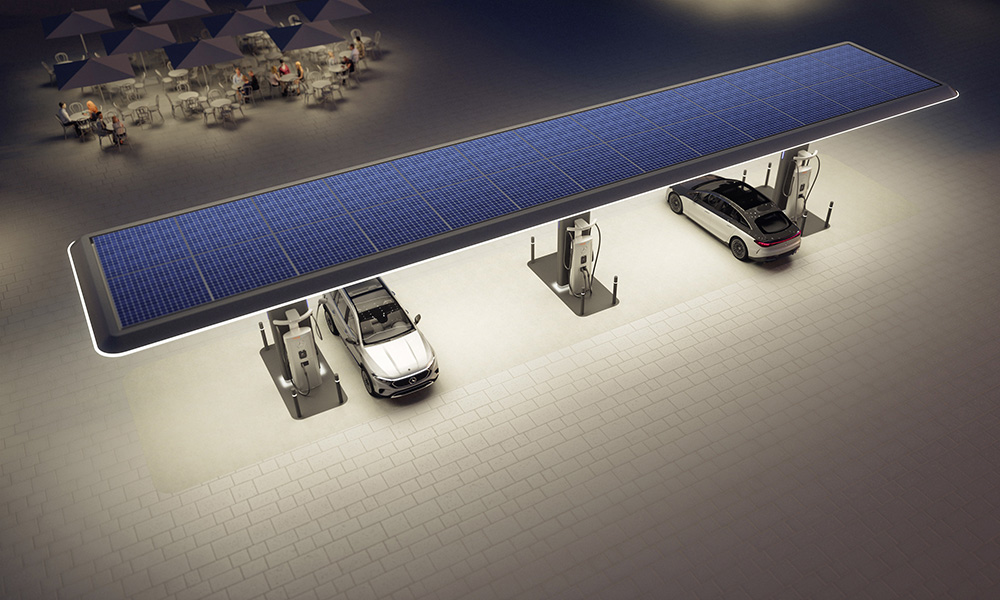 To make long-distance travel more feasible and take the stress out of finding a charger during a road trip, users of the Mercedes-Benz network will be able to use a feature called Electric Intelligence. It automatically optimizes your navigation to find the best charging spots along the route, and even reserves chargers in advance to avoid the annoying moment when you pull up to a charging station and see all of the chargers already occupied by other cars.
On top of that, the company promises extra convenience via its new Plug & Charge function. No more fumbling around for your credit card or loading up an app on your phone. Just plug the car in and it will communicate directly and automatically with the charger through the cable. These features could be real game-changers when it comes to persuading more people to make the jump to electric.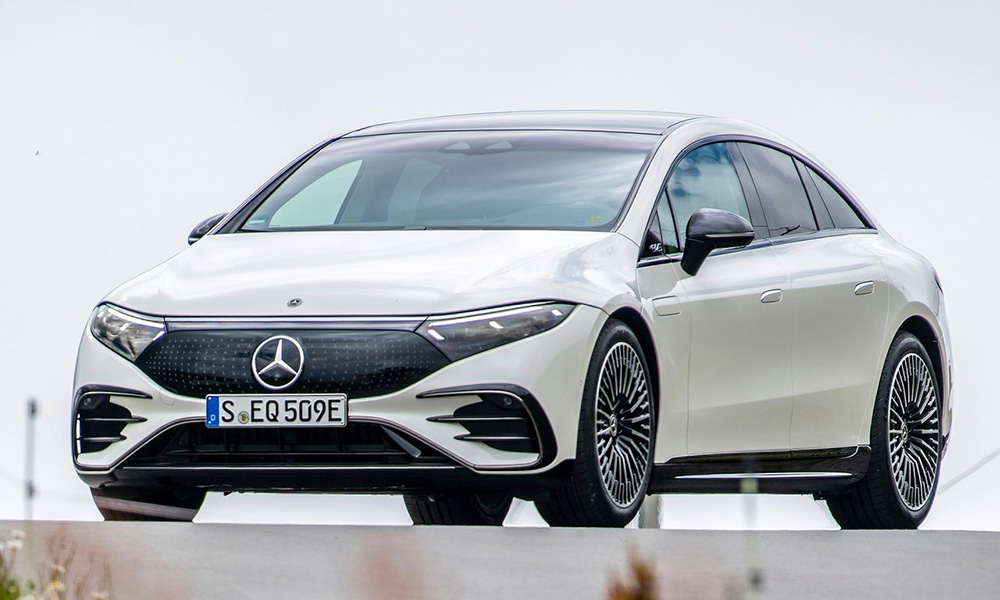 Mercedes me Charge users will be able to refuel at a discount, while drivers of cars from other brands will also be welcome but have to pay more for their electric tank full.
Eventually, the firm is hoping to expand its network to Europe, China, and other key markets in an attempt to make EV ownership as comfortable and hassle-free as possible. Most hubs will also provide food outlets and restrooms, which essentially means they will be the gas stations of the future—assuming petrol- and diesel-powered cars are indeed on the way out (a move that is anything but certain yet).
Mercedes certainly has the right idea when it comes to making EV ownership more attractive. We just hope that they won't forget the Philippines when they roll out this network.