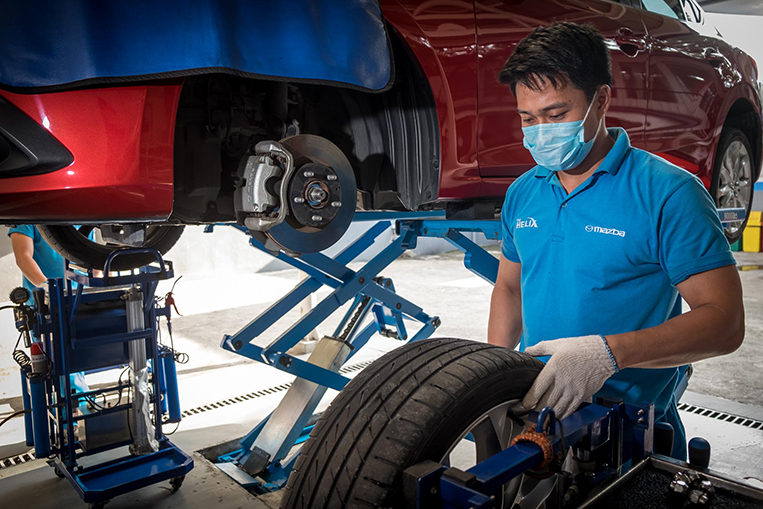 Because the Philippines is frequently visited by devastating typhoons and also because we have the poorest water drainage systems in the world, extreme flooding is a pretty common occurrence in the country. A recent storm, in fact, caused massive flash floods around Metro Manila and other parts of Luzon, drowning and damaging a number of vehicles.
And because water doesn't differentiate between car brands, we're quite sure more than a handful of Mazda vehicles have been ruined in a deluge. Which is why Mazda Philippines (aka Bermaz Auto Philippines)—under its so-called Habagat Special Assistance program—is offering a 10% discount on both parts and labor to customers whose cars were impaired by water as a result of the recent typhoons.
If you're one such Mazda car owner, you have to bring your flood-damaged vehicle to an authorized Mazda dealership until September 15, 2018, to be able to avail of the above-mentioned discounts.
"It is during challenging times such as these that we need to come together to help each other," Mazda Philippines president and CEO Steven Tan said in a press statement. "Part of Mazda's DNA is to give back to our communities. We intend to give hope to those who have been affected by the recent flooding and incessant rains through parts and labor discounts. It is our hope that  affected Mazda owners will get their vehicles back at the soonest possible time and continue driving once again."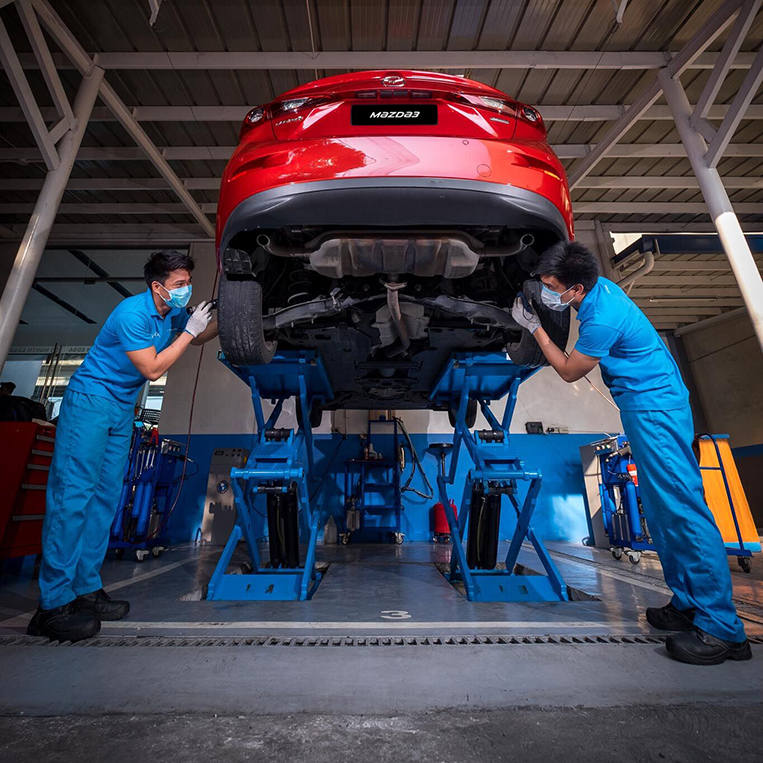 Now, if you're a Mazda customer who wants to take advantage of the offer even if your car has not been flooded, don't even think about it. The automaker's trained technicians will certainly find out.
"Flooded vehicles can easily be spotted by checking water ingress in the interior carpet and watermarks around the body," Mazda Philippines senior field service specialist Mark Tamula explained in a statement to VISOR. "There's also the presence of mud or water in areas that are normally dry such as the air intake, the wiring connectors and the sockets. Moreover, flood-damaged vehicles have rust formation under the vehicle, on the flooring, on the interior door panel and in the trunk, and particularly in areas of the body where there are welds."
To be clear, Mazda isn't the one expecting dishonest individuals to trick its service centers. We brought up the possibility with the distributor ourselves. We've lived in this country long enough to know that if there's any offer of discounts or freebies, people will find a way to get their hands on it one way or another.
Anyway, if you or anyone you know owns a recently flooded Mazda car, you know what to do.